Cancún International Airport (CUN) is an international airport located in Cancún, Quintana Roo, Mexico. It is the second busiest airport in Mexico and serves as a hub for several major airlines, including Aeroméxico, Interjet, and VivaAerobus. The airport has four runways and handles over 23 million passengers per year. The airport has three terminals: Terminal 2 serves domestic flights, Terminal 3 serves international flights, and Terminal 4 serves charter flights. The terminal buildings are connected by a walkway, making it easy for travellers to move between them.
Cancún Airport is located in Benito Juárez, about 20 kilometers (12 miles) from downtown Cancún and about 55 kilometres from the town of Playa del Carmen. In addition to serving as a major transportation hub for the Cancún and Riviera Maya region, Cancún Airport is a popular destination for tourists visiting the nearby beaches and resorts. The airport is located within easy reach of many popular tourist attractions, including the Mayan ruins of Tulum, the Sian Ka'an Biosphere Reserve, and the Xcaret theme park.
The airport offers travelers several amenities and services, including duty-free shops, restaurants, lounges, and currency exchange offices. A VIP lounge is also available for travellers who want to relax and unwind before their flights. The airport has several services available for travellers with disabilities, including wheelchairs, ramps, and designated parking spaces. Some restrooms and telephones are accessible to travellers with disabilities. Travellers arriving at Cancún Airport will find a range of accommodation options in the surrounding area, including hotels, resorts, and vacation rentals.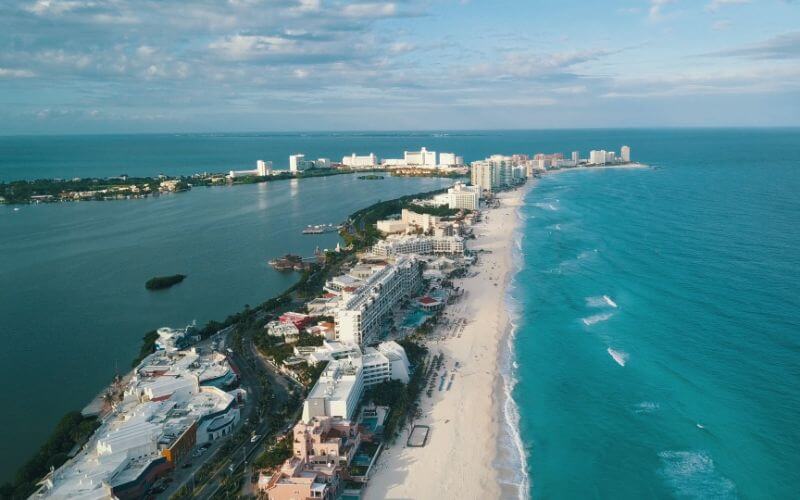 How to get from Cancun Airport to Holbox?
If you are looking for the answer to this question, this blog will be your travel guide! Holbox is a small island located in Quintana Roo, Mexico, on the northeastern coast of the Yucatán Peninsula. Holbox Island has several tourist attractions, including beautiful beaches, clear turquoise waters, and a variety of water sports, such as snorkelling, kayaking, and stand-up paddleboarding. The island is also home to several nature reserves and is a haven for birdwatchers, with various species of birds, including flamingos, pelicans, and ospreys. You are probably thinking, how far is Holbox from Cancun? Holbox is located about 250 kilometres (155 miles) east of Cancún, in Quintana Roo, Mexico. The journey from Cancún to Holbox takes about 3.5 hours by car or 4 hours by bus.
But how to get to Isla Holbox from Cancun Airport? If you are looking for the Cancun to Holbox flight, no direct flights are traveling from Cancún to Isla Holbox. Holbox does not have an airport; the only way to get to the island is by the Isla Holbox ferry from Chiquilá port. The Holbox ferry operates from 6:00 am to 9:00 pm, and the crossing takes about 40 minutes. Ferries to Holbox are operated by a company called Ultramar, and tickets can be purchased at the ferry terminal in Chiquilá or online through the company's website. Round-trip ferry tickets cost around $10-$12 per person. Children under 2 years of age ride for free.
However, you still have to get to the mainland town of Chiquilá. Now, this may be a question: How do I get from Cancun Airport to Chiquila? There are several transportation options for getting from Cancún Airport to Holbox.
Private Transfer Service: How do I get from Cancun airport to Holbox Island?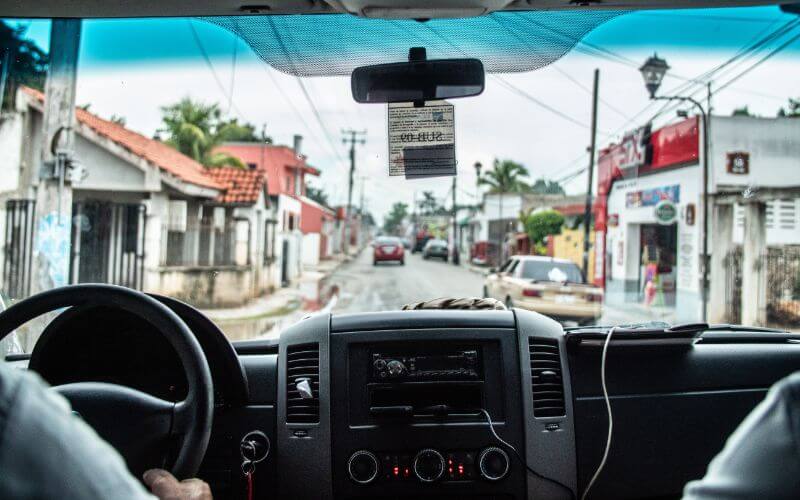 Private transportation services are a convenient and hassle-free way to get from Cancún to Holbox. Private transfers offer door-to-door transportation and typically include a range of amenities and services, such as comfortable seating, air conditioning, and luggage assistance.
You can make your booking from Holbox to Cancun Airport with airporttransfer.com!
We offer door-to-door transportation and pick you up at your desired location, such as Cancún Airport or your hotel. This can be especially convenient for travellers who have a lot of luggage or who are unfamiliar with the local area.
Booking your trip with us can save you time, as you don't need to worry about finding your transportation or navigating unfamiliar roads. Our platform allows you to customize your travel itinerary and choose the pick-up and drop-off locations that best suit your needs which is especially helpful for travellers with specific needs or preferences.
If you are searching for: What is the fastest way to get from Cancun Airport (CUN) to Holbox Island? Airport transfer is the answer! Our transfers include a professional driver familiar with the route from Cancún to Holbox. It helps to ensure a safe, fast and reliable journey.
With airporttransfer.com, a 100% refund is guaranteed for supplier-side problems, and we also accept cancellations up to 48 hours without any penalty if your travel plan has been changed.
Visit our page to book your Holbox Island trip now without hesitation!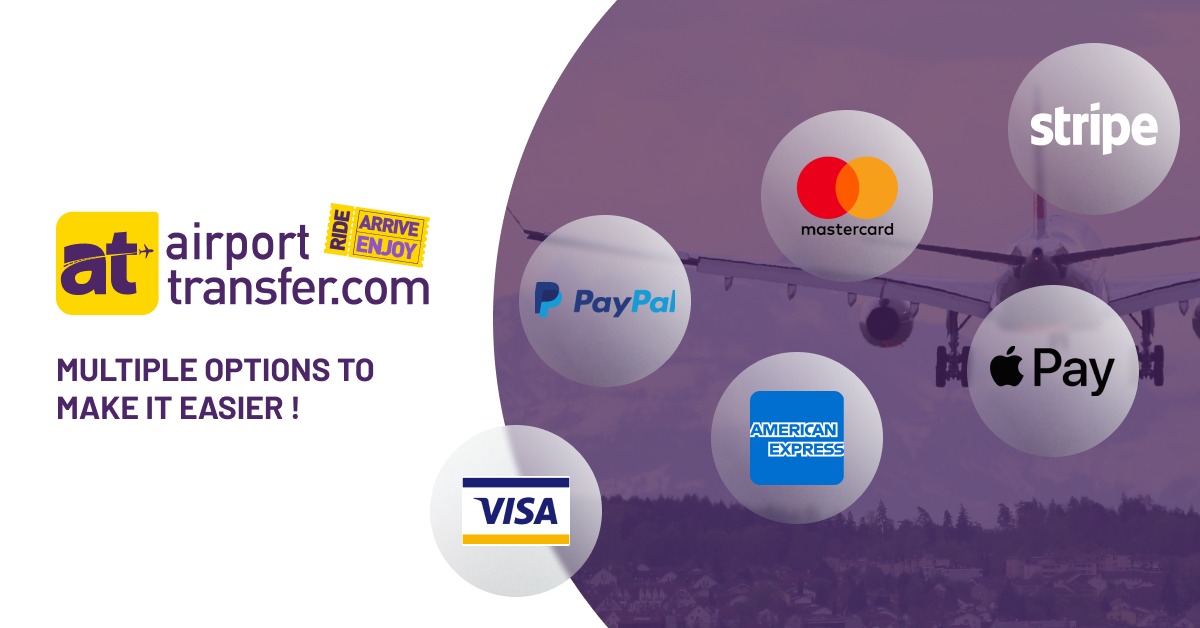 Is there a direct bus from Cancun Airport to Holbox?
You may wonder: Is there a bus from Cancun airport to Holbox? The ADO bus company operates a bus service from Cancun airport to Isla Holbox, where the ferry to Holbox departs. From Cancún to Holbox, drive time is about 4 hours, assuming you take the most direct route via the Chetumal-Cancún Highway. However, the journey may take longer depending on traffic and road conditions. The ADO bus can answer 'What is the cheapest way to get from Cancun Airport (CUN) to Holbox Island?' because it costs around $10-$12. Airport shuttle services operate on a shared-ride basis, meaning multiple passengers travel in the same vehicle.
It's important to note that shared shuttles are subject to availability and may only sometimes be an option, especially during peak travel times. The ADO bus from Cancun to Holbox does not go directly to Holbox. You will need to take the ferry again from Chiquilá to get to the island after the Holbox shuttle.
How do you get to Holbox from Cancun Airport by Car Rental?
Several car rental agencies at Cancún Airport or Tulum offer vehicles for hire if you are wondering how to get to Holbox from Tulum. You can reserve a car online or by contacting the rental agency directly. You will need to provide your personal information and choose a vehicle.
Most car rental agencies require a credit card for the deposit and to cover any additional charges that may occur. When you arrive at Cancún Airport, go to the car rental agency's counter and present your reservation confirmation. Most car rental agencies require drivers to be at least 21 years of age and to have a valid driver's license. Some agencies may have additional age requirements or charge an additional fee for drivers under 25. You must also sign a rental agreement and pay any fees or charges. It is important to consider the cost and the potential for additional fees or charges, which happens mostly.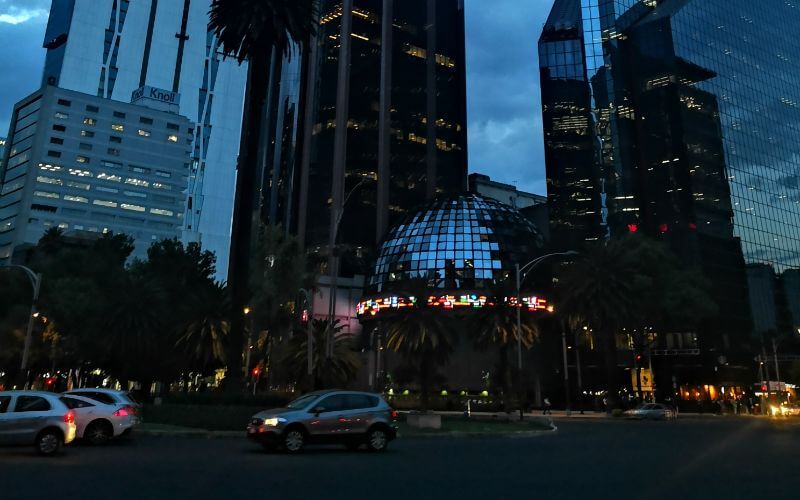 How to get from Cancun Airport to Holbox by Private Plane?
Several companies offer private plane charters between Cancún and Holbox. These charters allow travelers to fly directly to visit Isla Holbox, bypassing the need to take a ferry from the mainland. So you don't have to worry about how I get from Cancun Airport to Chiquila? AirportTransfer.com is here to provide you excellent quality of airport transfers.
However, private plane charters are typically more expensive than other transportation options, as they require the cost of the aircraft, pilot, and maintenance to be covered by the owner or operator. Private transportation by plane can be a significant financial investment, especially for longer journeys or larger groups. Also, private planes have size and weight restrictions for luggage and cargo, which may limit the number of belongings you can bring.
Is it safe to take a taxi from Cancun airport to Holbox?
Taxis are available at Cancún Airport and can take you directly to Holbox. The journey takes about 3.5 hours. How much is a taxi from Cancun airport to Chiquila? It is common to negotiate the price of a taxi journey in Mexico. It is advisable to agree on a price with the driver before the journey begins to avoid misunderstandings.
Taxis at Cancún Airport are regulated by the government and must display a license plate and a taximeter. It is advisable to use a licensed taxi to ensure a safe and reliable journey. Pay attention to your surroundings and be aware of any potential risks. Keep your valuables with you and secure your luggage in the taxi's trunk. If you feel uncomfortable at any point during the journey, you should trust your instincts and consider finding alternative transportation. The ferry cost is not typically included in the price of the taxi.
You might be interested
Browse Airports for Airport Transfers