Suppose Quebeckers traditionally fly to Cuba, the Dominican Republic and Mexico hotels for their holidays in the south. In that case, there is no shortage of sun destinations in the Caribbean and even less the choice of hotel complexes there. However, some hotels stand out for their slightly more luxurious side.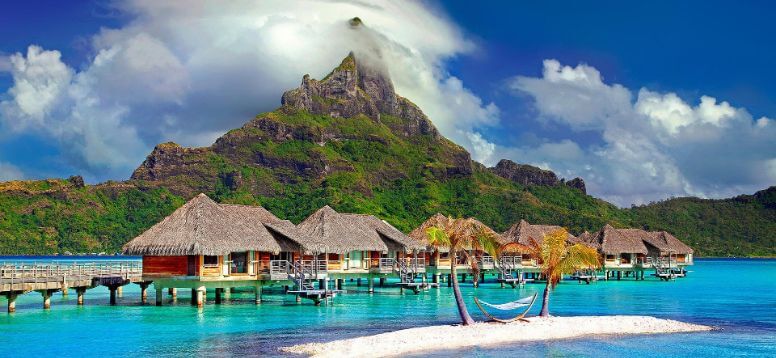 If your budget allows it, why not try one of these establishments that promise to make your vacation unforgettable?
Here is a list of the best luxury Caribbean hotels and the top 13 hotels in the Caribbean to inspire you.
The price is high, but this Caribbean hotel's all-inclusive is five-star service (including butler service at the beach), outdoor showers, four restaurants, and all meals, beverages and tea service daily.
1- The Ocean Club, a Four Seasons Resort, Bahamas
• Minimum price per night: 2,250 Euro
• Google score: 4,6
• Distance from city centre: 8 km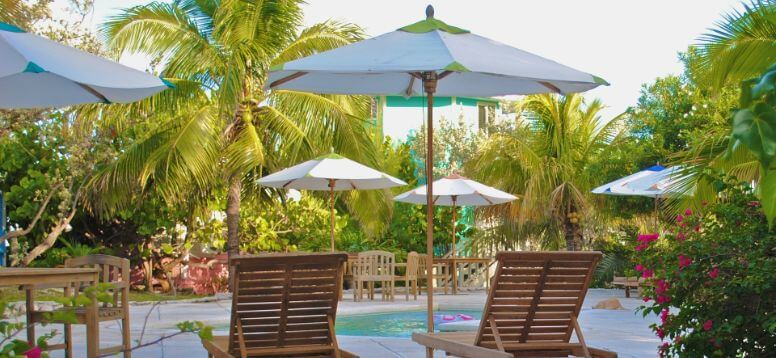 This hotel was notably used as the setting for the film "Casino Royale" from the popular James Bond franchise, and the luxury that the feature film suggests is in line with what The Ocean Club offers.
The Most Exotic Places in the World
The 35-acre resort features a Balinese-inspired spa with open-plan treatment rooms and a golf course designed by professional player Tom Weiskopf. A personal butler will attend to your every need.
2- Four Seasons Resort Nevis, St. Kitts and Nevis
• Minimum price per night: 1000 Euro
• Google score: 4,6
• Distance from city centre: 26 km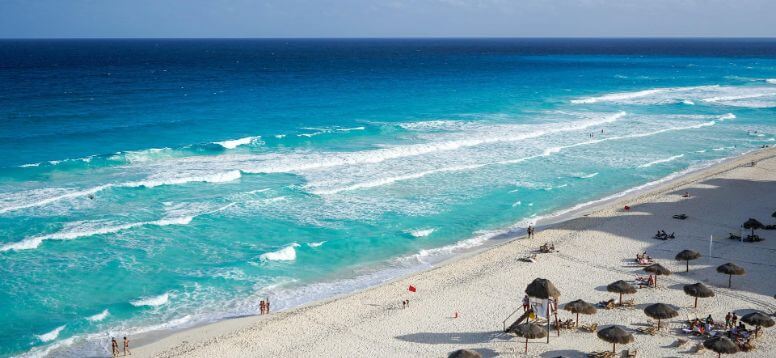 An excellent choice for travellers seeking seclusion. The hotel has three infinity pools, pavilions surrounded by verandas and a golf course designed by the popular architect Robert Trent Jones Jr.
All this with, as a backdrop, the magnificent Mount Nevis, which rises nearby. Among the activities on offer, you can opt for the sailing school, the tennis courts or even guided hikes on the surrounding paths. The 106 rooms and suites, split into two sections, are luxurious, though those in the newer Crescent Wing are a bit more modern and sleek.
Guests have access to Atlantis services, but the benefit of being removed from the crowd. Expansive manicured grounds have two outdoor Caribbean hotels with private pools, a romantic garden and statuary modelled after Versailles (a dream for weddings), and a long stretch of white-sand beach and turquoise waves. Health and wellness nuts are spoiled for choice with daily yoga, an 18-hole golf course, tennis courts, an indoor/outdoor fitness centre and a Balinese-style spa with private villas.
3- COMO Parrot Cay, Turks and Caicos Islands
• Minimum price per night: 1250 Euro
• Google score: 4,6
• Distance from city centre: 3 km
Exoticism is at the rendezvous since this hotel is on a private island. You have to take a 30-minute boat trip from Providenciales to get there. Spend your days soaking up the sun on the long beach, swimming in your private pool, or relaxing in the hotel spa with 75 accommodation units. The restaurants serve Thai, Japanese, Caribbean and Mediterranean specialities.
4- Amanera, Dominican Republic
• Minimum price per night: 2370 Euro
• Google score: 4,6
• Distance from city centre: 14 km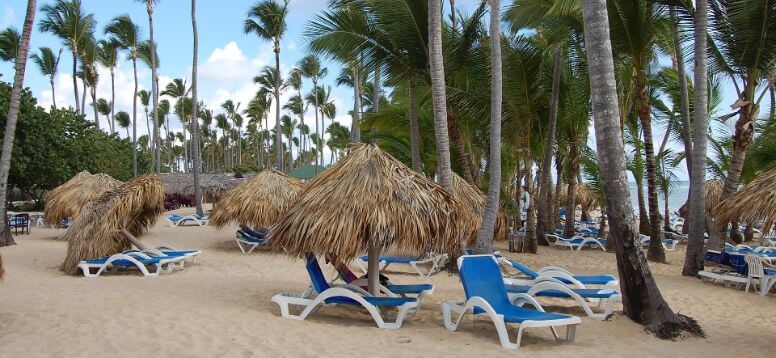 Located on the island's north coast, this hotel is well away from all the hustle and bustle of Punta Cana Dominican Republic hotels and its close hotels. The resort's 25 villas have a large private pool where guests can cool off when the sea gets too choppy. Mountain biking, hiking and golf can also fill your days.
5- Jade Mountain Resort, St. Lucia
• Minimum price per night: 1250 Euro
• Google score: 4,7
• Distance from city centre: 40 km
Built into the side of a cliff, this resort, which is often on the list of the best Caribbean hotels for honeymoons, offers breathtaking views of the small island.
Each of the rooms thus gives a view of the Petit Piton and the Gros Piton, the mythical mountains of Saint Lucia, whether from a whirlpool bath or a private swimming pool.
Most Reliable Airlines in the World
6- Le Barthélemy Hotel & Spa, St. Barthélemy
• Minimum price per night: 1900 Euro
• Google score: 4,8
• Distance from city centre: 8 km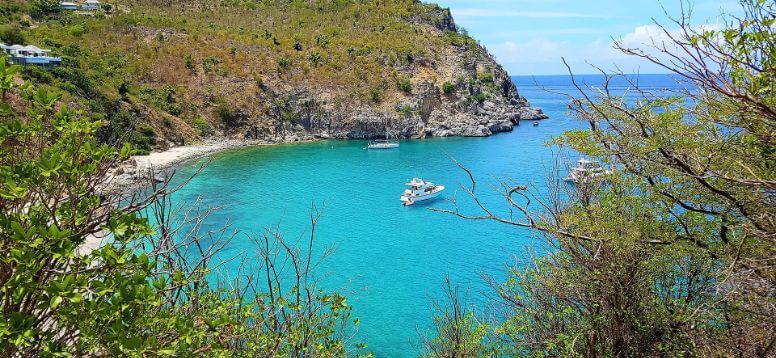 One year after the passage of Hurricane Irma, which devastated everything in its path, this hotel will welcome customers again from October 28th, and we are promised that "timeless elegance, dining options and contracted luxury" will be there.
"Le Barthelemy is a haven of peace nestled in a heavenly setting," says the hotel.
7- Secret Harbor Beach Resort - Benner, St. Thomas Island
• Minimum price per night: 600 Euro
• Google score: 4,6
• Distance from city centre: 11 km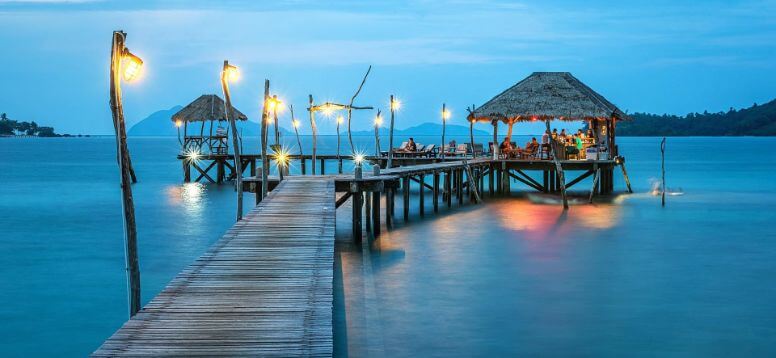 Secret Port Beach Resort is an upscale boutique property located on Nazareth Bay on the East End of St. Thomas. The hotel's beach is a tropical paradise, with palm trees, hammocks, deckchairs, white sand beaches, and turquoise water. The resort has two on-site restaurants and a lively beach bar.
Guests choose studios or one- and two-bedroom condos, and each has updated decor (except for some bedspreads) and fully equipped kitchens. All units are beachfront with great views. The pool is a bit off-site, a two-minute walk to another property, but you won't miss it with this beach.
13 Best Honeymoon Destinations in the USA
8- Beaches Turks & Caicos Resort Villages & Spa - Providenciales, Turks and Caicos
• Minimum price per night: 900 Euro
• Google score: 4,4
• Distance from city centre: 2 km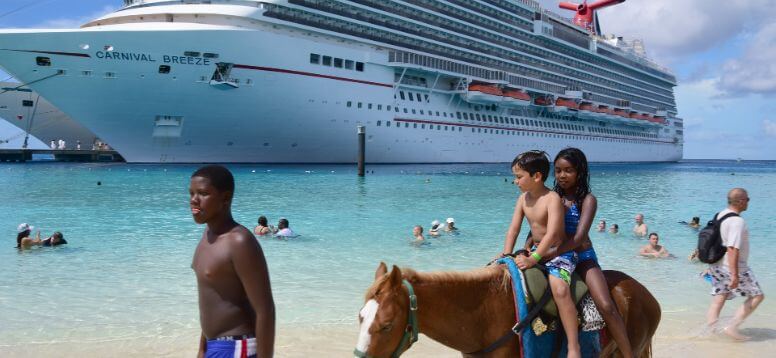 With six pools, an expansive water park, a shopping mall, a spa complex, and several restaurants you can shake a breadstick at, Family sand beaches is Turks and Caicos' resort with the most features. But most rooms could use an update, and the romance factor is virtually non-existent. Still, an all-inclusive resort with many amenities is enticing -- unless it's the peace you seek.
9- Sandals Grenada Resort & Spa - Pink Gin Beach, St. George Parish
• Minimum price per night: 600 Euro
• Google score: 4,6
• Distance from city centre: 6 km
This 225-room luxury all-inclusive, couples-only resort is one of the newest additions to the Sandals brand.
It's spread over a huge 17-acre property on the southwestern tip of the island, but all major property features a central location, so it's not difficult to find your way around. With five pools, a beautiful spa and fitness centre, plenty of activities, and ten restaurants, couples won't be short of things to do.
Best Vacation Spots for Couples
The romantic touches such as fire pits, gazebos, and swinging chairs on a dock overlooking the water make Sandals so distinctly good. However, romance can cease from short to long walks on the beach - the seaside area is limited due to the choppy waters on this part of the island, and swimming in the ocean view is reduced to a cove surrounded by a cord of.
10- GoldenEye - Oracabessa, Parish of Saint Mary
• Minimum price per night: 700 Euro
• Google score: 4,5
• Distance from city centre: 2 km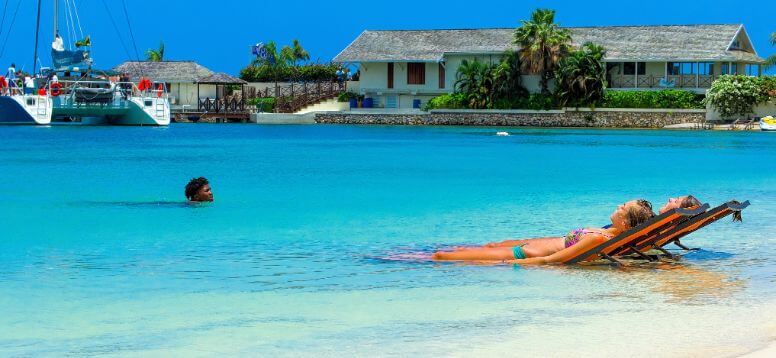 The 21-room GoldenEye is the trendiest and most luxurious resort in Jamaica.
It is also one of the most historic on the island of Jamaica hotels, as the former home of Ian Fleming and the hideaway at which the author plotted all 14 of his James Bond novels. Today, includes gorgeous cottages and villas overlooking a private beach and lagoon, two busy restaurants, two pools, a house in-tree spa and an extensive list of on-site activities. The rates might make you cringe, but those who can afford it will find little to complain about.
11- Tropical Princess Beach Resort & Spa - Bavaro, Punta Cana
• Minimum price per night: 200 Euro
• Google score: 4,2
• Distance from city centre: 24 km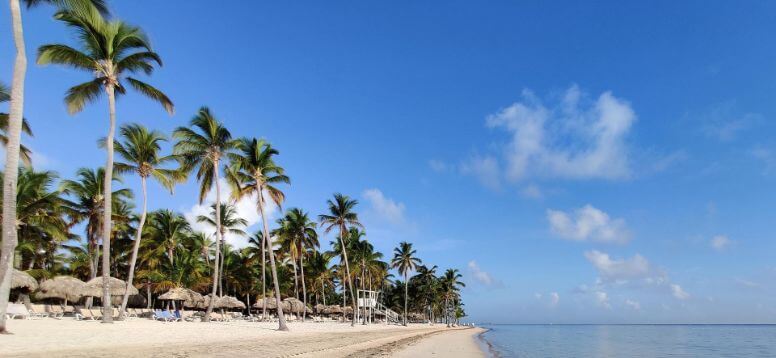 This colourful but basic 310-room resort is the lowest price of the four Princess-brand properties in Punta Cana.
This family offer (with two swimming pools and different children's clubs for different age groups) is next to most of the Caribe Club environment. These two properties share amenities such as the lobby, nightly entertainment, tennis courts, and unreliable Wi-Fi; it can take a 10-minute walk or tram ride through the mangrove trees to get from place to place.
Rooms at the Tropical tend to be quite outdated (the larger "Familiar" option is a better bet), but this is the place for those looking for a great beach spot for a low price. You'll have access to three restaurants, seven bars (a fee to use the restaurants at Caribe Club), and a nice spa.
12- Baie Des Anges Hotel & Suites
• Minimum price per night: 200 Euro
• Google score: 4,6
• Distance from city centre: 4 km
There's Caribbean luxury and Saint Barthélemy, also known as St Barth. Whatever you call it, it is one of the most exclusive and luxurious places you can visit in the Caribbean.
With its French glamour, tropical landscape, soaring peaks and idyllic stretches of white sand, this natural paradise is nothing short of perfection. Luxury meets family charm at this affordable (unusual) property with a beautiful beachfront location on Flamands Bay. Rooms at the Baie des Anges Hotel & Suites are built around a beautiful courtyard with a pool and restaurant. Ten newly renovated studios with their kitchenettes.
10 Haunted Hotels in the World
The seafood here is phenomenal, as is the tranquillity of the hotel; the property is set back from the crowded parts of the island. Guests love the personal touches that make a stay at this hotel a rewarding and intimate experience. Staff are always on hand to help, and the beach is right out front.
13- Spice Island Beach Resort
• Minimum price per night: 900 Euro
• Google score: 4,7
• Distance from city centre: 2 km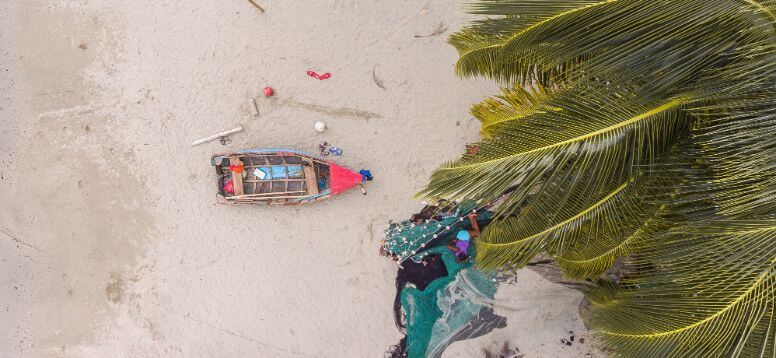 This all-inclusive luxury hotel is one of the island's most stylish and well-regarded hotels, with 64 chic suites spread over a quarter-mile of the beach. Spice Island is a serene oasis in the middle of bustling Grand Anse Beach, with clean lines and a refined, upscale vibe that still maintains laid-back Caribbean charm. The resort includes two restaurants, a beautiful spa, and various activities, but peace and relaxation are also easy to find.
The lovely pool is quiet and private, but while nice and clean, the beach is shared by locals and guests of nearby Spice island beach resort. Yet, in Grenada, only Sandals LaSource can compare.
You might be interested