Transportation from Suvarnabhumi Airport in Bangkok
Suvarnabhumi Railway
For airport transfer in Bangkok Suvarnabhumi Airport's passenger terminal building, there is an Airport Rail Link underground. When you land at the airport, you can examine the map of Bangkok Airport transportation lines named BTS and MRT inside Bangkok Airport. A dark red color (ARL) connects Suvarnabhumi Airport to Bangkok city center. ARL serves passengers between 06:00 and 00:00.
There is also a BKK Airport shuttle train service. The commuter train has connections with BTS and MRT at Phaya Thai and Phetchaburi stations. A shuttle bus is available for the Bangkok Airport transfer service between the airport and Hua Takhe train station.
Suvarnabhumi Airport Bus Service
You can reach the city center from Suvarnabhumi Airport by shuttle bus. BKK To the northeast is the Suvarnabhumi Public Transport Center. From here you can take the bus connecting Suvarnabhumi Airport and Don Muang Airport. As Bangkok is a multicultural and complicated city, you may wonder how safe public transport is and if there is any other transfer option. How much is a taxi from Suvarnabhumi Airport to the city? Is Uber available in Thailand? How do I book a taxi in Bangkok? or How much is a taxi from Bangkok Airport to the city? To be honest, Suvarnabhumi Bangkok Airport taxi cost will be more than you think because of the complexity of the city and Thai taxis. But don't worry, We offer the safest and most comfortable transfer option for you!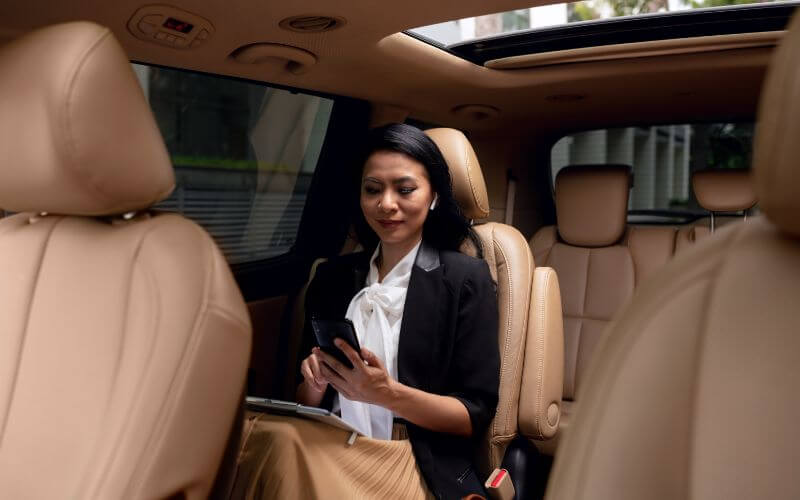 Suvarnabhumi Airport Transfers
Can I book Bangkok Airport transfers to city? Bangkok is a crowded city and the capital of Thailand. You neither have to wait for a bus or subway for your transfer from Bangkok Suvarnabhumi Airport nor have to trust the Bangkok taxi service in a city whose culture you are not familiar with. You can book a private airport transfer from Bangkok airport to Khao San Road for a reliable and safe trip on AirportTransfer.com.
If you are wondering, ''How can I get to Bangkok airport to Hua Hin?'' here are the best options: Bangkok airport to Hua Hin private transfer service is available on AirportTransfer.com. Alternatively, you can take a bus or take a train. Would you like to get a fast and hassle-free airport transfer service to your hotel near Suvarnabhumi Airport? Then trust airporttransfer.com and leave yourself to the best local drivers of Bangkok.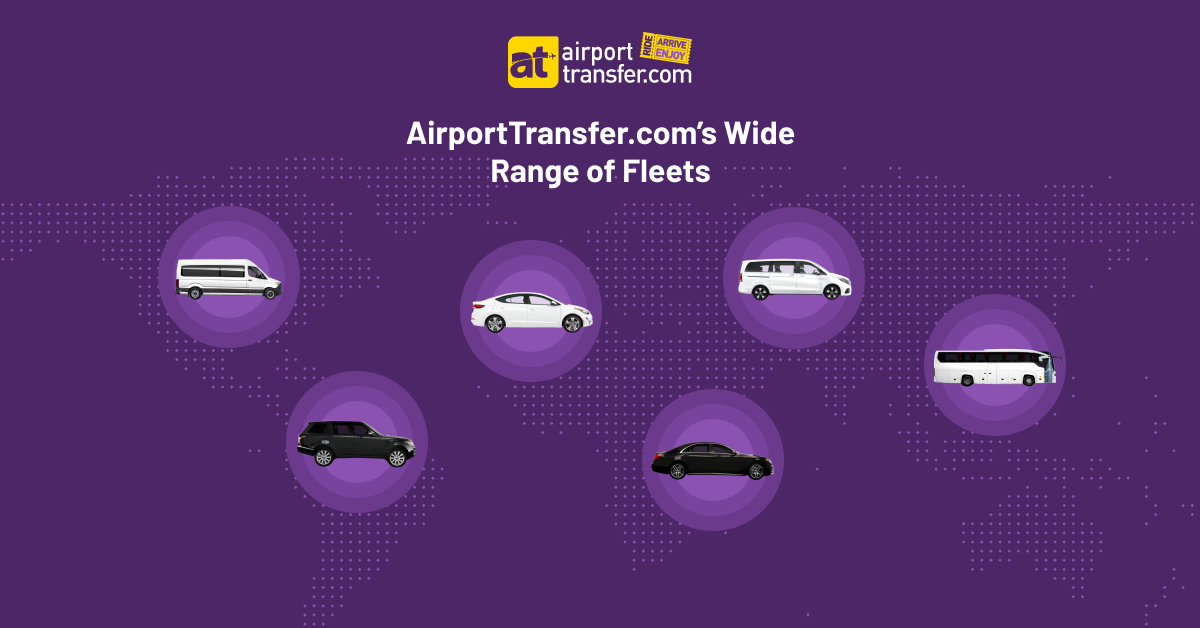 You can take a taxi Pattaya to Bangkok Airport or you can have a private transfer via airporttransfer.com. You can choose your vehicle based on your budget. Booking your Bangkok transfer reservation takes just a few steps for any kind of vehicle in Bangkok airport limousine, SUV, Sedans, Minivans and more for Suvarnabhumi transportation, business meeting, city center or Bangkok Airport hotel. Why airporttransfer.com?
100% refund
Security checks advantage for online booking and payment
Hygienic vehicle for Bangkok Airport transfers Covid-19 precautions
Additional service options
End-to-end transfer service
Enjoy the trip in family warmth
Experienced local drivers with the fastest travel time
You can contact our live support team 24/7 for all your questions and suggestions about your reservation.