Orio al Serio International Airport Public Transportation
Transfer from Milan Bergamo Airport to Milan city center by public transport is the cheapest way. Direct connections to many cities through Milan Bergamo Airport bus services: Itabus, ATB, Autostradale, Orio Shuttle, Terravision, Flixbus, Buscenter.it and Fly Ski Shuttle are possible.
You can transfer from Milan Bergamo to Central Stations and Milan Lambrate Train Stations and Brescia Bus Station, or use direct lines to travel to many cities such as Fiera Milano Rho Pero, Monza, Parma, Rome, Caserta, Naples, including Malpensa Airport MXP.
Milan Bergamo Train Station is connected to the Italian national railway network. It is 4 km from the airport and can be reached in 10 minutes by ATB buses.
By the way, it will be useful for your trip: Door to Door Airport Transfers in Italy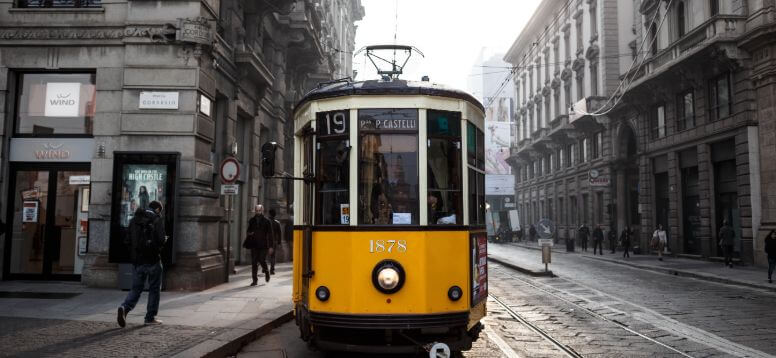 Milan Bergamo Airport Private Transfers
Are you looking for from Milan to Bergamo Airport taxi? The special location of Milan Bergamo Airport ensures that nearly 10 million people can arrive in a maximum of one and a half hours. Road access to cities such as Milan, Bergamo, Brescia is only a few kilometers away. Lombardy, a center for business and finance, is also very close. At Milan Bergamo, things to do are limitless!
Where would you like to go; to Milan city center, to your hotel in Milan or Milan Bergamo Airport hotel, to Lake Como?
AirportTransfer.com's professional drivers are ready to transfer you from Milan Bergamo to Turin, to Rome, to Verona, or simply from Milan Airport to the city fast, comfortably and safely. As in all Milan airports, a local taxi driver group waits for the customer outside the terminal at Orio Al Serio Airport, too. Taxis in Milan should not be your first choice if you are not familiar with the city, due to the overcharges and hidden fees. You can get from Como to Bergamo Airport by private airport transfer with a hassle-free and reliable.
It is easy to connect all these attractions with a private transfer from Bergamo Airport. It is much easier with airporttransfer.com, which is a business partnership with the most experienced ground transportation providers in the region. You can choose the most suitable Milan Bergamo taxi transfer option for you by comparing different vehicle types and prices.
You can book your door to door private transfer to one of the Milan Bergamo hotels in just a few steps. Book a taxi at airporttransfer.com by simply entering your pick-up and drop-off points, choosing one of the best transfer service providers and making your secure payment. Our payment system gives a 100% refund guarantee and free cancellation in 48 hours.
You can contact us on Whatsapp 24/7 for your questions and reservation details.