We recommend you to visit Middle East countries to discover different cultures around the world. They all impress the tourists with their interesting lifestyles, beliefs and delicious food cultures, which are different from other countries in every way. We would like to share with you the list of the best countries in the Middle East with their ancient civilizations, historical ruins, magnificent landscapes and international airport information of these tourist destination alternatives. We will also be sharing accommodation options, including airport transfer service like Middle East public transportation, and taxi services for all tourist attractions.
By choosing among these countries, you can include them in your travel route and experience an unforgettable trip. Do you wonder about the safest middle eastern countries? So, keep reading!
⭐ By the way, maybe you're interested: 10 Best Indian Tourist Places - Visit in India 2022
What Are The Middle East Countries?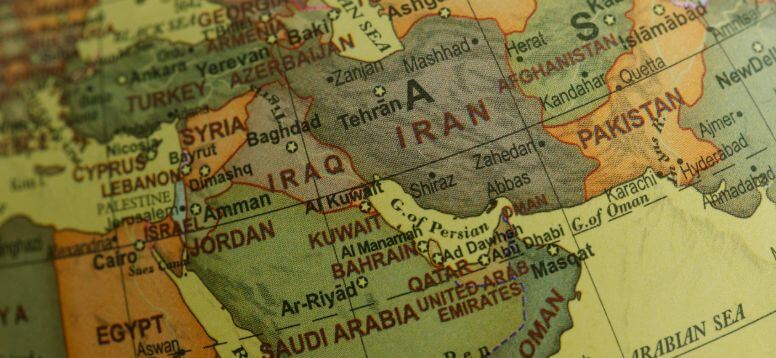 Before revealing the best and most popular tourist destinations to visit in the Middle East, we would like to explain where exactly these countries are located in the world and which continents they cover. It may sound interesting, but these countries are located on more than one continent. It is a geographical and cultural region located in Western Asia, but also in northern Africa and southeastern Europe.
Bahrain
Cyprus
Egypt
Iran
Iraq
Israel
Jordan
Kuwait
Lebanon
Oman
Qatar
Saudi Arabia
Syria
Turkey
United Arab Emirates
Yemen
The Best Places for Tourists to Travel in the Middle East
First of all, you should know that the Middle East is not just a land of huge deserts. In the Middle East, which hosts many countries and more than one continent, there are many places where you can travel and vacation in 4 seasons. We have listed the most reliable Middle East countries and travel destinations that should be on the bucket list, especially for tourists, below! Let's explore these amazing and popular tourist destinations in the Middle East together!
1- Jordan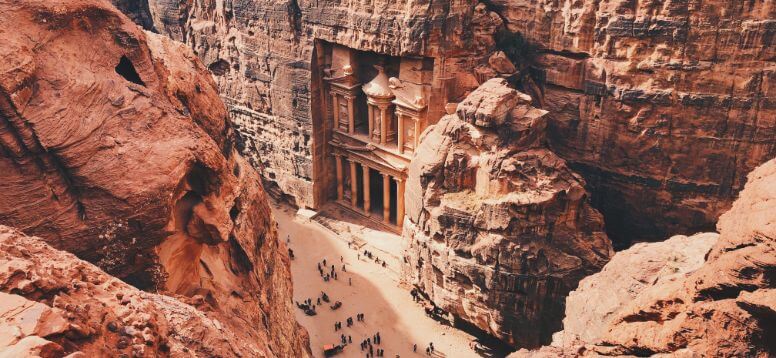 Jordan, which is among the most reliable countries in the Middle East, is a safe country to visit for foreign tourists. The country is known as the "Lawrence of Arabia" as well as enchanting everyone with its magnificent architecture. It has very old civilizations and ancient structures accepted by the whole world. Established in the mountain and known to be almost 2000 years old, Petra is the ancient city of the country. Petra's hospitality has been especially accepted by all the countries of the world. Do not return from the Middle East without visiting this city!
📍
Major tourist areas: Siq, Treasury, Dam, Fronts Street, Great Temple
For the best stay: Petra Moon Hotel, Town Season Hotel, Petra Palace Hotel, Petra Marriott Hotel, EDOM Hotel
What can you do? Climb Mount Nebo and sail to the Salty Dead Sea. Ride camels and Arabian horses in Wadi Rum.
✈ Nearest airport: Nearest Airport: King Hussein International Airport
To see Jordan's magnificent ancient city Petra, you can travel to King Hussein International Airport. Prefer airporttransfer.com for a hygienic, fixed-price and hassle-free door-to-door airport taxi service with a %100 refund guarantee. Depending on your situation, you can benefit from extra services like roof rack, bicycle rack, elderly assistance, luggage assistance, and much more. Choose the best vehicle among different vehicle types with a professional local driver who is going to give the best advice about the region at airporttransfer.com!
2- United Arab Emirates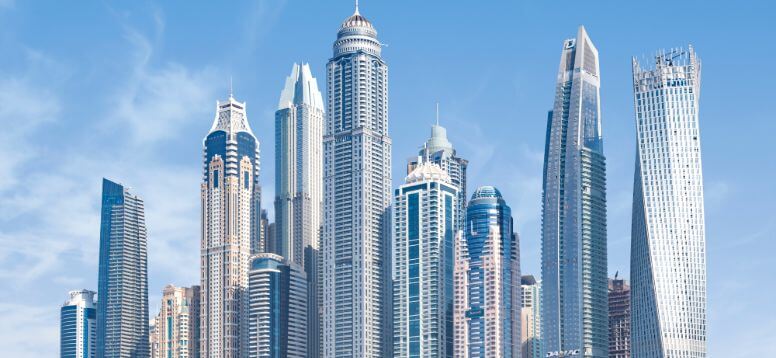 You should know that most of the countries located within the United Arab Emirates are the richest countries in the Middle East. Of course, Dubai comes first among these countries. Dubai is one of the most luxurious travel destinations in the world. With its magnificent buildings, extraordinary hotels, idyllic beaches, shopping centers with the most expensive stores, Dubai is the flamboyant country of Saudi Arabia.
It is generally visited by tourists in winter and spring. Finally, one of the most frequently asked questions is: Is Dubai safe for Americans? Definitely yes! Dubai is an extremely reliable and fun tourist destination not only for Americans but for all citizens of the world.
📍
Major tourist areas: Abu Dhabi, Khalifa Park, Sheikh Zayed Mosque, Heritage Village, Qasr al-Hosn, Emirates Palace, Emirates Park Zoo, Al Ain Palace Museum
For the best stay: Southern Sun Hotel Abu Dhabi, Abu Dhabi Gate hotel, Grand Continental Flamingo, Golden Tulip Downtown Hotel
What can you do? Go on desert safaris, join Dhow cruises, explore Abu Dhabi. Especially at 12:00 at Christmas time, watch the fascinating show of Burj Khalifa. Go on a Mangrove Tour and Canoe Trip at Saadiyat Public Beach.
✈ Nearest airport: Abu Dhabi International Airport
As the largest and second busiest international airport in The United Arab Emirates, Abu Dhabi International Airport will be where your unforgettable Dubai trip starts. Choose airporttransfer.com transfer service at the airport for the most comfortable journey to Burj Khalifa or Saadiyat Public Beach for water sports like canoe trips. airpottransfer.com cares about you with additional services such as child seats, VIP meeting and greeting, roof rack and more with a %100 refund guarantee. Transfer service has never been more comfortable!
3. Oman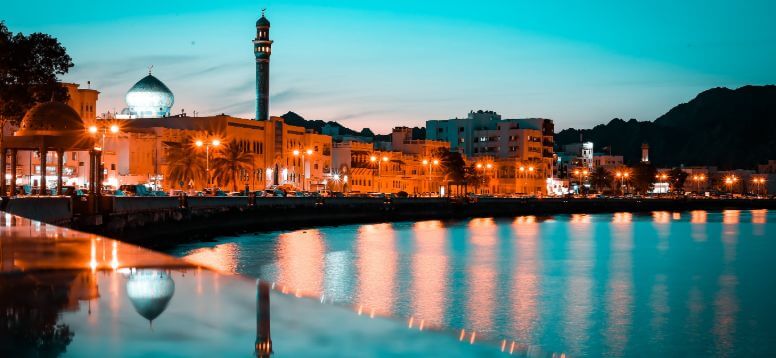 Oman's history of tourism is not old, but it has a reputation that has risen and become popular in recent years in the Arabian peninsula. Rated as the second-best city to visit in the world in 2012 by Lonely Planet, Oman boasts majestic dunes and beautiful beaches. Oman's most popular city is the capital city Muscat. It is impossible to enter the country and not visit Muscat! Did you know that the famous Ulu Mosque in the city has the second-largest carpet and chandelier in the world? Muscat offers really exciting activities to its visitors.
📍
Major tourist areas: Muscat, Soha, Nizwa, Grand Mosque, Mutrah Bazaar, Mutrah Corniche, Sultan's Palace, Bait Al Zubair, Musandam beaches, Ras Al Jinz Turtle Conservation Area
For the best stay: Kempinski Hotel Muscat, W Muscat, Chedi Muscat – a GHM hotel, Fraser Suites Muscat, Grand Hyatt Muscat, JW Mariott Muscat, Sheraton Oman Hotel
What can you do? Things To Do: Shopping at Muttrah Bazaar, discovering the beautiful architecture of the Great Mosque and the Royal Opera house, wandering the Mutrah Corniche. Visit Nizwa Fort.
✈ Nearest airport: Muscat International Airport
Let the airporttransfer.com driver take you to Oman's excellent attractions with a comfortable and safe taxi service from Muscat International Airport. Book your transfer taxi in advance and meet your driver for the most reliable transportation. Among different vehicle types, select SUVs, electric cars, luxury cars, sedans, limousines or another one that suits you most. airporttransfer.com representatives can be contacted 24 hours a day for your questions and reservation details.
⭐ If you're wondering: What Are The Passenger Rights in Flight Delays? 2022 Guide
4. Qatar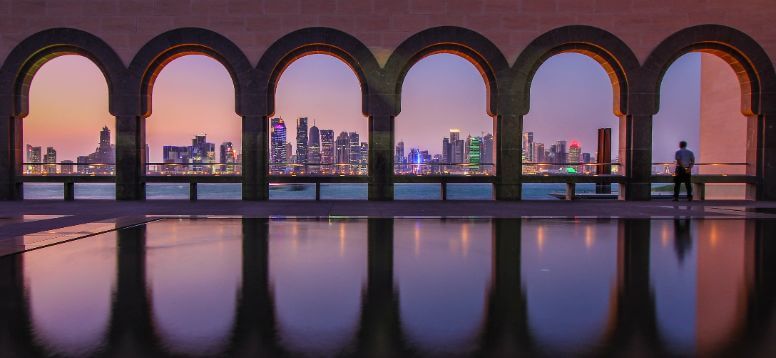 Qatar, one of the richest countries in the Middle East, offers its visitors many places to travel. The capital city of the country, which has a heavy tourist population, especially in December, January and February, is Doha, located on the east coast of the Qatar Peninsula in the Persian Gulf. A shining jewel of the country, Doha is a city that shines brightly at night. Here, of course, you can go on an exciting desert adventure and examine the high skyscrapers. Also, the skyline here is constantly changing and there are iconic historical attractions. It is truly one of the best countries to visit in the Middle East.
📍
Major tourist areas: Pearl Qatar, Qatar National Museum, Katara Cultural Village, Islamic Arts Museum, Doha Corniche, Aspire District
For the best stay: Four Season Doha, Banana Island Resort, Park Hyatt, Mandarin Oriental, Sheraton Grand Doha Resort
What can you do? Shop at Souq Waqif, Falcon Souq, Villaggio Mall, City Center Mall, Doha Flea Market, Oman Bazaar. Doha Desert Safari, Explore National Museum, Shopping in Souq Waqif, Join Water Adventure in Katara Beach.
✈ Nearest airport: Doha Hamad International Airport
Do you want to see West Bay, The Pearl or Katara Cultural Village? Land in Doha Hamad International Airport and benefit from airporttransfer.com's privileged airport transfer services such as door-to-door transfer, professional drivers, extra services and the vehicle selection option among many different vehicle types. All airporttransfer.com services are fixed-price and a %100 refund guaranteed. Pre-book your private airport transfer and enjoy your trip from now on!
5. Israel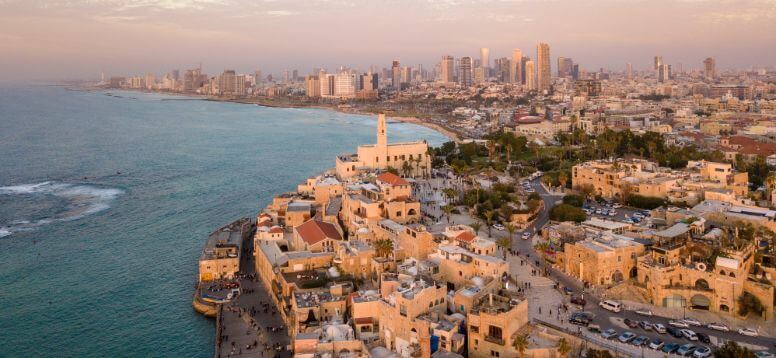 Israel is a popular Middle Eastern country to visit endowed with religious and historical attractions. However, it is in a position that attracts tourists around the world with its wide variety of museums and impressive beaches. With more than 200 museums, it is one of the countries with the most museums in the world. Jerusalem considered a holy city for Judaism, Christianity, and Islam, and Tel Aviv dubbed the "Cool Capital of the Mediterranean", are must-visit cities in the Middle East. Jerusalem has some structures that preserve the history of the distant past. Tel Aviv, on the other hand, is one of the most vibrant cities in the world, a city that is alive 30 days a month and 24 hours a day.
📍
Major tourist areas: Neve Tzedek, Tel Aviv Museum of Art, Old Jaffa, Tel Aviv Beaches, Citya Carmel Market, Dizengoff Circle, Church of All Nations, Jewish Quarter, Mount of Olives, Tower of David, Dome-base Sahara, Wailing Wall Tunnels, Temple Mount.
For the best stay: Lighthouse Tel Aviv, Isrotel Tower Hotel, Idelson Hotel, Margosa Hotel Tel Aviv Jaffa, Orient Jerusalem by Isrotel Exclusive Collection, Hashimi Hotel, Paamonim Hotel Jerusalem, Stay Kook Suites.
What can you do? Full-Day City Tour, Cycling in Tel Aviv, Explore the sights in the Old Jaffa district, Shop at Arzeli Mall, Dizengoff Center, Ramat Aviv Mall, Sheinkin Street.
✈ Nearest airport: Ben Gurion International Airport
To explore fascinating Tel Aviv museums and streets, travel to Ben Gurion International Airport and start your journey with the airporttransfer.com shuttle services. Comfortable, safe and hygienic vehicles with local and experienced drivers will help you have wonderful moments in the city. You can select extra services for your special needs like a pet-friendly vehicle, elderly assistance, VIP greeting with a name table, child seat and much more with a fixed-price and %100 refund guarantee! Do not miss the opportunity of traveling with airporttransfer.com if you are looking for a hassle-free airport transfer.
6. Cyprus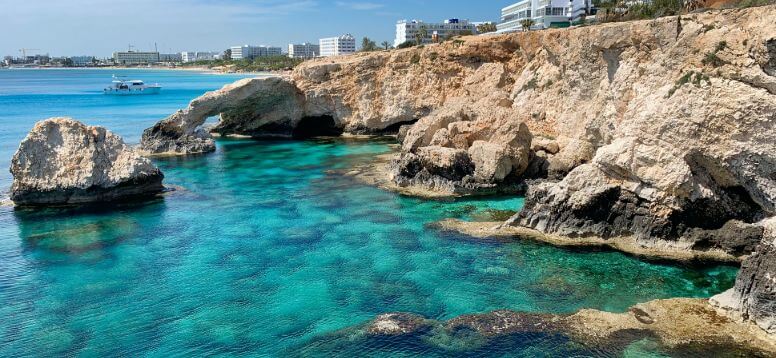 Cyprus is one of the most popular holiday destinations in the Middle East with its sun, nature, deep blue seas and wonderful beaches. If you are especially interested in water sports, you should definitely add Cyprus to your travel plan as a tourist destination. Because the annual tourist traffic of Cyprus is almost 2 million. Limassol and Larnaca, two of the popular cities of Cyprus, are known for their wonderful beaches and historical buildings. If you want to spend your fun holiday in a country in the Middle East, you can absolutely choose Cyprus.
📍
Major tourist areas: House of Gladiators, Limassol Medieval Museum, Kolossi Castle, Aphrodite
For the best stay: Four Seasons Hotel, Amara - Your Only View on the Sea, Harmony Bay Hotel, Alasia Boutique Hotel
What can you do? Shop at Agiou Andreou Street, Anexartisias Street, My Mall, Flea Market, Makarios Street. Visit the Limassol Zoo, discover the history of Limassol Castle, spend a day at Fasouri Watermania, spend a day of free time at Limassol Beach.
✈ Nearest airport: Larnaca International Airport
Are you fond of water sports? Then book your flight to Larnaca International airport and visit Cyprus soon! Choose airporttransfer.com taxi service at the airport to start your adventure safely and comfortably. Our reliable local drivers and their hygienic vehicles are ready for you at a fixed-price and %100 refund guarantee! It does not matter if you have a baby, an elderly or bicycles with you, airporttransfer.com has extra services for all your needs. You can prefer a vehicle type among limousines, minivans, SUVs, sedans, economy class or electric cars.
7. Egypt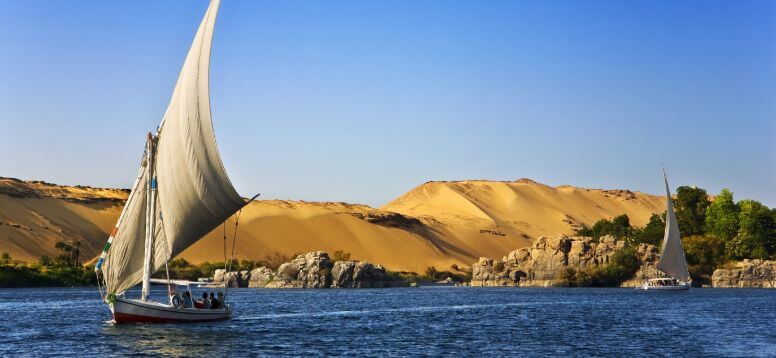 Egypt is one of the countries in North-East Africa that you should definitely visit in the Middle East. Because the Pyramids, one of the 7 wonders of the world, are here! To put it bluntly, Pyramids are the best place to visit in the world. In addition, ancient ruins dating back thousands of years have temples that illuminate the glorious history. If you want to make a historical trip, you can set out to explore Egypt!
If you want to have a summer vacation in the Middle East, you can consider Dahab. This is a very beautiful seaside town and is considered a diver's paradise in the Sinai Peninsula of Sharm El Sheikh. The South Sinai region along the Red Sea is a very popular tourist place. Another popular city in the country, Cairo, the capital of Egypt, is the most popular tourist destination in the Middle East. Here you can explore the world-renowned collection of pharaoh antiquities.
📍
Major tourist areas: Blue Hole, Blue Lagoon, Nour Wellbeing Dahab, King Safari Dahab St. Catherine, Pyramids of Giza
For the best stay: Tiran Dahab Resort, Dahab Plaza Hotel, Dahab Bay Hotel, Casa d'Or Dahab, Sofitel El Gezirah, Fairmont Nile City, Novotel Cairo Airport, Kempinski Nile Hotel, Safir hotel Cairo, Grand Nile Tower, Sofitel Cairo Nile Al Gezirah
What can you do? Scuba Diving, Snorkeling, Horseback Riding in Sinai Desert. Go to Al-Khalili Bazaar, Tents Street, Cairo City Center, City stars mall. Capture the Panorama, Enjoy the Sound and Light show at the Pyramids of Giza, Plan a Trip to Alexandria, spend a day at Salah El-Din Fortress.
✈ Nearest airport: Cairo International Airport
Egypt, with its history dating back thousands of years, is a country on everyone's bucket list. Start your magnificent Egypt tour at Cairo International Airport with airporttransfer.com's professional airport taxi transfers and don't look back! airporttransfer.com offers door-to-door transportation with well-trained drivers and a %100 refund guarantee. Select the most appropriate vehicle among different options and decide your pick-up and drop-off points for enjoying a safe, disinfected and cozy road experience.
⭐ Useful info: Benefits of Using Private Airport Transfers
8. Turkey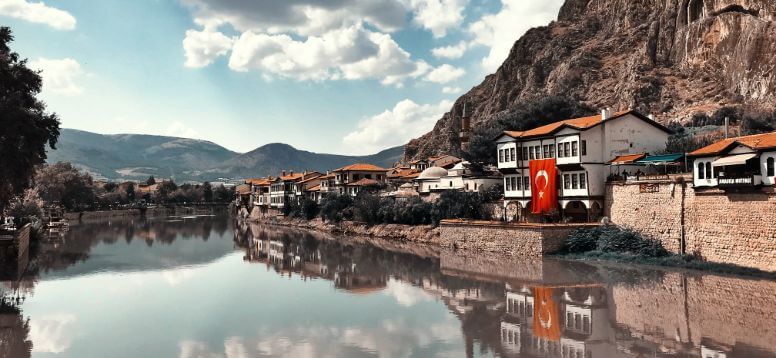 Connecting the continents of Europe and Asia, Turkey is a country that experiences four seasons. This unique place where you can see both European and Middle Eastern culture attracts tourists from all over the world. While Antalya and Mugla, famous for the Oludeniz, Fethiye and Marmaris, are popular summer destinations, Istanbul is in tourists' hearts every season. The Grand Bazaar, which is considered the largest shopping center in the world, is in Turkey and its history dates back to 1455. In total, 64 streets, 4000 shops and 25,000 people work in this place, which is also considered the oldest shopping center. Istanbul, the country's most popular and most populated city, offers travelers a cultural and panoramic view with its magnificent Bosphorus.
📍
Major tourist areas: Hagia Sophia, Sultan Ahmed Mosque, Topkapı Palace Museum, Basilica Cistern, Constantinople Hippodrome, Cappadocia, Pamukkale Travertines, Bodrum, Antalya, The Oludeniz, Ephesus Ancient City, Şirince Village, Mesolithic temple - Göbeklitepe, Bible city - Ephesus and the First World War war area - Gallipoli.
For the best stay: Pera Palace Hotel, Ajwa Hotel Sultanahmet, Romance Istanbul Hotel Boutique Class, Blue Mosque and Topkapi Palace, Robin Hood Hotel
What can you do? You can visit Bebek and Arnavutköy, Kanyon Shopping Center Bağdat Caddesi, Zorlu Center, Galata Tower, Basilica Cistern, Gülhane Park and St. You can visit the Antoine church.
✈ Nearest airport: Istanbul International Airport
Almost every city in Turkey has hidden gems. For international tourists, Istanbul International Airport is a gate to open this mystical country. Start your Istanbul tour with the airporttransfer.com transfer service at the airport and gain time for exploring the beauties of this historical city. Pre-book your private airport transfer and pay reliably online with a %100 refund guarantee 24 hours a day. You can add extra services and choose your vehicle type depending on your needs at a fixed price!
9- Saudi Arabia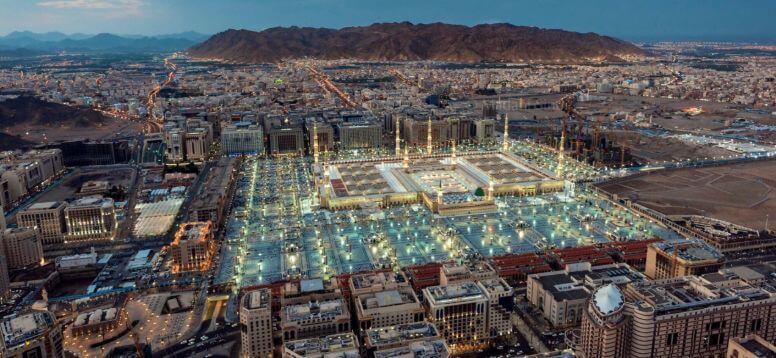 Having one of the richest cities in the Middle East, Saudi Arabia is the largest country in the Arabian Peninsula. Its capital, Riyadh, boasts a multitude of ultra-modern towers that define the skyline of its magnificent architecture. You can experience the Middle Eastern culture in its best form in the country that fascinates tourists with its exotic landscapes.
Major tourist areas: Masmak Fort, Riyadh Zoo, Antiquities Museum, Kingdom Central Tower, Al Buhairi Heritage Park, Masmak Fort
For the best stay: Centro Waha hotel, Hilton Riyadh Hotel & Residences, Executives Hotel, Novotel Suites Riyadh Dyar.
What can you do? Explore Ad Diriyah Old City, Safari at Red Sand Dunes, Explore History at Saudi Arabian National Museum, visit King Abdulaziz Racetrack. Shop at Al Qasr Mall, Othaim Mall, Talla Mall, Thaghr Plaza, Haraj Bin Qasim and Maison BO-M.
✈ Nearest airport: Riyadh King Khalid International Airport
Travel to Riyadh International Airport, 35 kilometers away from the capital city Riyadh and transfer with airporttransfer.com to make a very good start to your Saudi Arabia trip in the largest and most crowded city! Our experienced and English-speaking drivers offer many additional services like luggage assistance, elderly assistance, greeting and meeting with a name table, roof rack and a lot more. You can choose the best airport taxi among a variety of vehicles at a fixed price and a %100 refund guarantee.
10 - Iran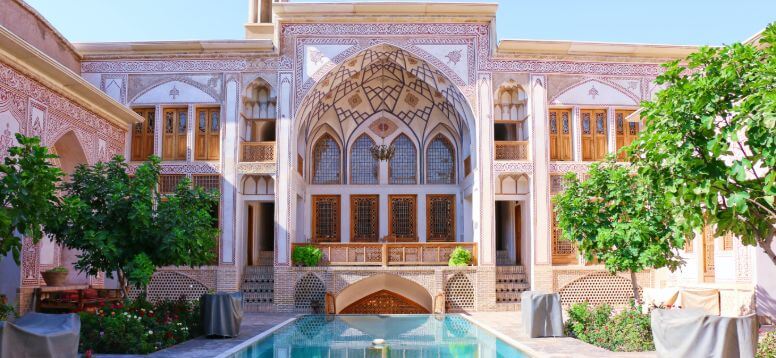 Iran is among the countries to visit in the Middle East. The country's 3rd largest city, Isfahan, has enchanting mosques with giant domes and large ceilings. Do not be surprised, but this city is home to a huge intellectual community. In fact, this is a city compared to Athens and Rome. You should also know that Isfahan is quite modern by Iranian standards. You will see the reflections of historical and modern architecture in the city, which is heavily visited by tourists, especially during April and May.
📍
Major tourist areas: Naqsh-e Cihan Square, Isfahan Jame Mosque, Khaju Bridge, Si-o-se-pol, Isfahan Music Museum, Vank Cathedral, Chehel Sotoun Palace
For the best stay: Ghasr Monshi Hotel, Viana Hotel, Anar Guesthouse Isfahan, Hasht Behesht Apart. Hotel, Setareh Hotel, Abbasi Hotel, Historical House of Yerevan
What can you do? Wander around every corner of Naqsh-i Jahan Square, have a picnic in the Square, walk through time in Jameh Mosque, visit Majlesi Tomb
✈ Nearest airport: Isfahan International Airport
If you go to Isfahan International Airport to visit the deep culture of old Persia and new Iran, choose airporttransfer.com private airport transfer service for hassle-free transportation. Make your reservation online, decide your pick-up and drop-off points, add any extra services and have the opportunity to meet your driver in advance! airporttransfer.com is the safest way of transferring from and to the airport in Iran. What's more, there are no hidden fees, the service is fixed price and a %100 refund is guaranteed!
Is it Safe to Travel in the Middle East?
We realize that you are anxious to travel to Middle Eastern countries, which have some of the world's most wonderful natural beauties, temples, structures, beaches and landscapes. However, things are no longer the way they used to be. You can travel peacefully to the sample countries and destinations we have given above and enjoy your holiday.
The problem of trust is valid not only for the Middle East countries but for the whole world. Also, you are not the first and only tourist to visit these countries. Millions of people like you have come to destinations such as Dubai, Oman and Egypt and continue to come. Take your bag, make your reservation at airporttransfer.com and start the unique adventure of the Middle East safely and comfortable with local drivers!
You might be interested