The vacations are approaching, and you want to spend a magical time with your children, but you still ask yourself: How to travel with a family?
Here you'll find 14 travel tips for parents holiday with kids.
We will also share with you some fun travel tips!
Number 1:
Choose the best destination that suits you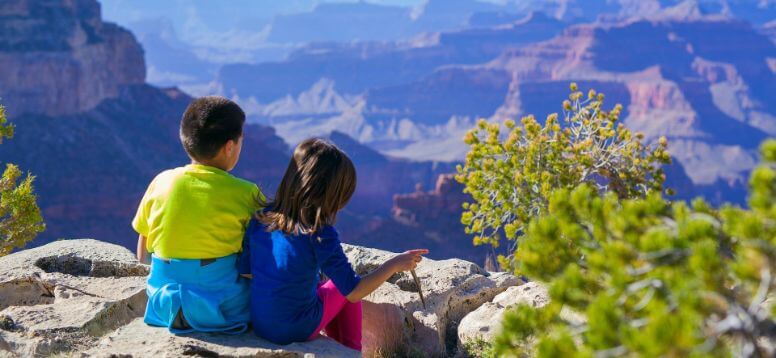 Choosing a country, region or city is essential for the whole family. Avoid certain large cities that are not "kid-friendly" and where there are few activities for children. It is also advisable to check several points, such as safety, ease of travel, food that is suitable and to the taste of children when you travel internationally with kids.
The destination should be chosen according to the activities it offers for children and adults.
All members of the family should be able to enjoy the experience.
Number 2:
For a relaxing journey, bring everything you need for the children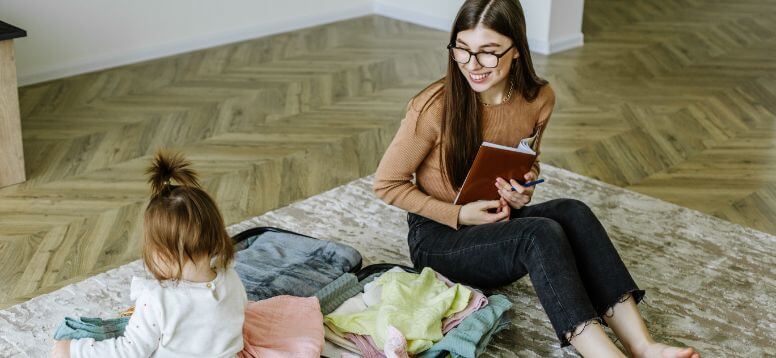 Whether travelling by car, train or plane, it's best to pack kids' travel accessories for a peaceful trip: games and toys, colouring books, stickers, play dough, books, and magazines. They are tall enough to keep your children occupied during the long hours between you and your destination.
Comfort is also essential: cushions, blankets, and a change of clothes.
And above all, snacks for the little ones!
A carefully organized kids' travel backpack means a great vacation!
Number 3:
Organize activities for children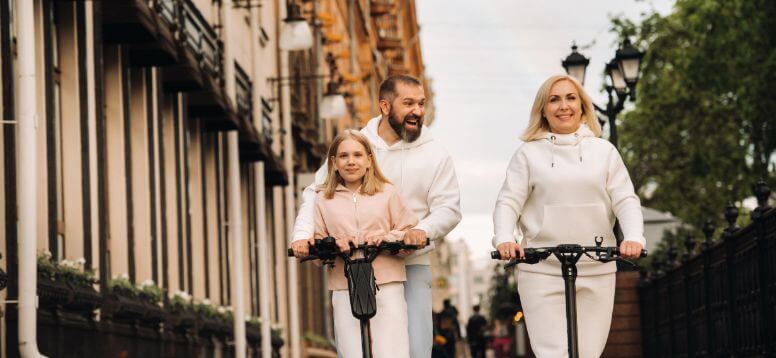 If you want to discover the culture of the place you are visiting, some activities don't appeal to the kids' taste. Indeed, it is challenging to keep children interested in museums, exhibitions, churches, temples, and palaces for a long time. However, there is no question of giving up these visits!
It would help if you made compromises. For example, we visit the exhibition on the country's history and right after, we take the time to discover the exhibition intended for the children in the same museum.
You can also dedicate the mornings to visits and the afternoons to trips to the beach or the pool. As travel with kids quotes say, it is not too late to discover the world for any kid.
Number 4:
Children in transport: mission impossible?
How do I calm my child on a plane, train, bus or car with a young child? You can use all means of transportation! But in any case, preparing well is essential, so the trip goes well.
Number 5:
Don't forget a snack.
First, it is essential to bring what you need to make your child eat and drink. Indeed, when you take public transport, you can never be sure when you will be able to eat!
Number 6:
Take some toys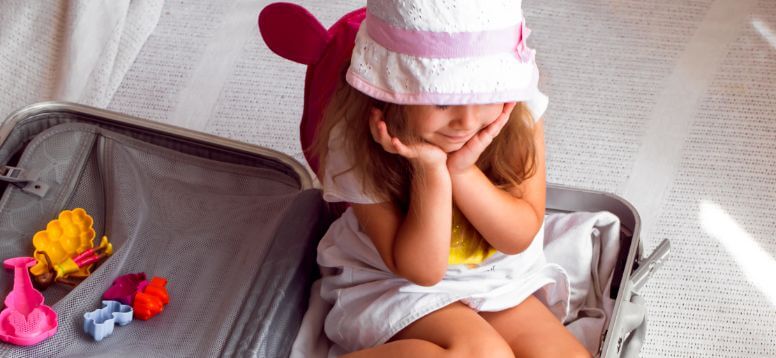 You don't want to overload yourself, but if the trip lasts long, you should take something to keep him busy. For very long trips, we advise taking one or two "surprises", that is, new games bought before the departure: it is very effective!
Number 7:
Move and walk around.
Whenever possible, you should go for a walk on planes and trains. It is difficult for a young child to sit still for hours.
Number 8:
Essential
Don't forget the comforter and pacifier if he uses them. Otherwise, you'll have a terrible trip.
Number 9:
Flying with Children: How do you prepare a child for a plane ride?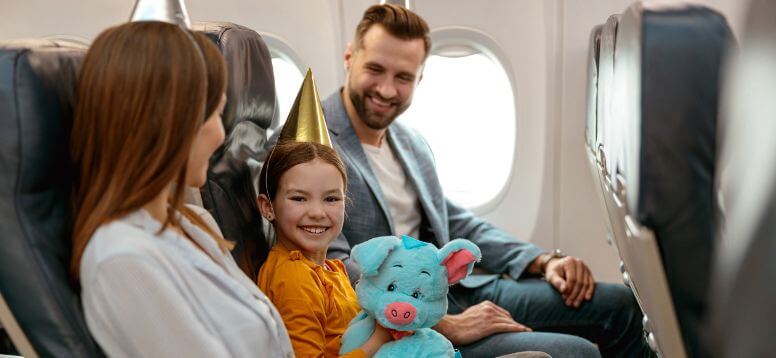 People travel so much worldwide that you assume it's enjoyable, but you are anxious about flying for the first time with the kids. Flying with a kid doesn't have to be a nightmare for any family. So many moms and dads are asking themselves this question: How do I calm my child on a plane?
Making a good plan is essential because your children will feel stressed at the airport and anxious too, especially if it's their first flight!
The first step for you is to talk to your little kids and explain precisely what will happen. The kids must know exactly what to expect at the airport and on the plane and how they should behave.
An excellent way to introduce the subject to the little ones is to use a picture or colouring book that will allow them to discover the world of the airport and aeroplanes.
Number 10:
How to keep your kids happy when travelling by plane?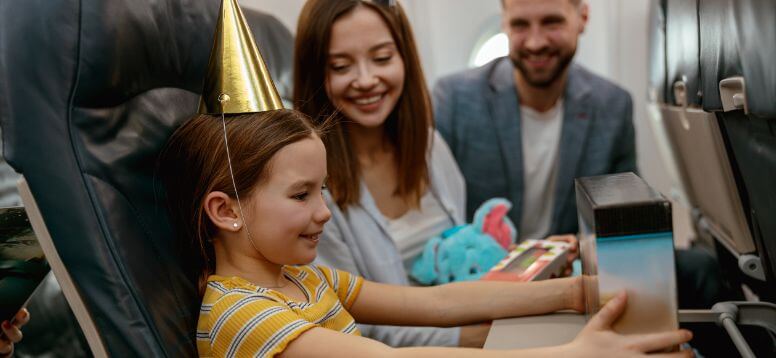 The question of " How do I keep my kids happy when travelling? " is probably one of the essential parts of travelling.
It's tough for kids to wait for hours at the airport. Some airports have particular check-in for families with children. You will be able to get through much faster, but you will still need to arrive at the airport at least 2 hours before departure.
⭐ 15 FREE THINGS AT AIRPORTS ⭐
This waiting time may seem a bit long, but fortunately, many airports offer play areas where children can occupy themselves before the flight. Don't hesitate to check the airport's website before you leave to find out where the children's area is located.
When you see the world through the eyes of a child, the airport can be an exciting place to spend time. In airports, for example, you can watch the planes take off and land. The kids will admire them when they watch them.
Number 11:
What if my child doesn't adapt to the local food?
Depending on the place where you will go and the age of the child, it will be more or less easy to find adapted food.
For a baby in general, we advise you to bring the milk that is usually suitable because a change of milk can be complicated, especially for a tiny child.
But above all, trust your child: they have a great capacity to adapt, especially when it comes to food. You are bound to find foods that they will like. And don't hesitate to ask in the restaurants if they can prepare something adapted for children.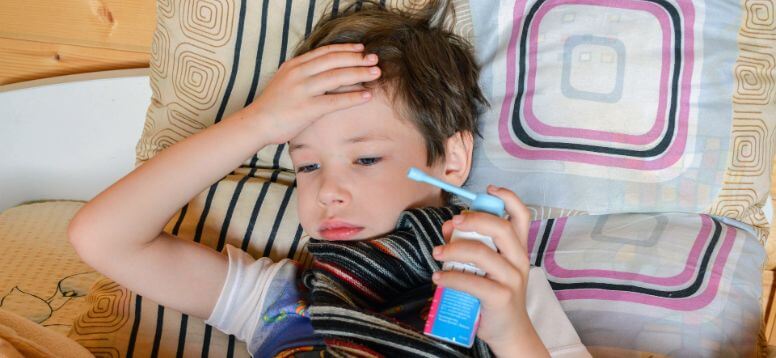 Number 12:
Health: Medicines to take when travelling with children.
Your doctor is the most competent person to tell you what medicines you will bring depending on your chosen destination. Don't hesitate to make an appointment with your doctor to get a check-up and list essential medications.
They may take up some space in your luggage, but it will be worth it if necessary. Necessary: You should bring their vaccination records with you
Number 13:
How do I keep my child occupied on the plane?
You're flying to new horizons, ready for a well-deserved vacation on the other side of the world, where you and your family can enjoy new cultures, foods and traditions.
To keep kids entertained on a flight, it's important to plan by bringing along something to take their minds off things and tailoring activities to the child's age.
Prepare travel games for the toddlers, and buy books about the country you will visit for the curious kids. You'll see the flight pass by in the blink of an eye. Don't forget to ask about the programs and services offered by the airlines!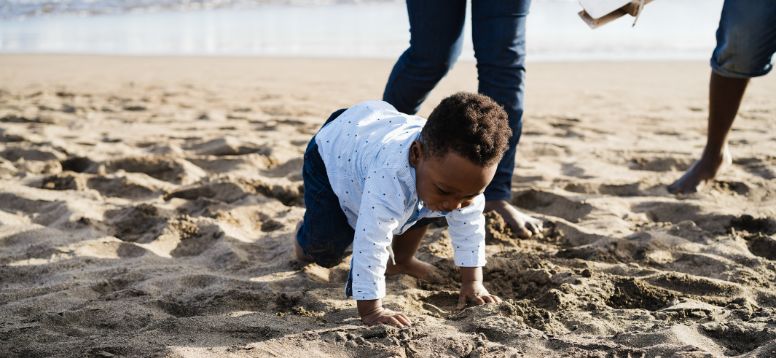 Number 14:
What is the most challenging age to travel with a child?
When you decide to buy plane tickets months in advance, it's difficult to predict how your little one will behave on the plane. We have explained our thought on the worst ages for flying.
Travelling with a kid is most problematic from when they become squirmy and active at around 9 months old until they reach the age of reason bargaining/cartooning/snacking at around 18 months.
Travel isn't really "easy" again until they're between 3 and 4 years old, but it starts to improve around 18-24 months.
You might be interested