Millions of people come to Manchester every year to take cultural trips, to have fun in its glamorous nightlife, to see its historical and architectural texture, or to experience them all. Manchester offers many things to do for its visitors.
Just walking through the city is enough to be enchanted. Art museums, football and history museums, parks and lakes, nature walks, hundreds of fun activities with kids, bus tours, and much more. There is no limit to what you can do in Manchester. We've compiled a great list of things to do in Manchester for you, from the most unusual activities to cheap or even free things.
Best things to do in Manchester
1. See Manchester Cathedral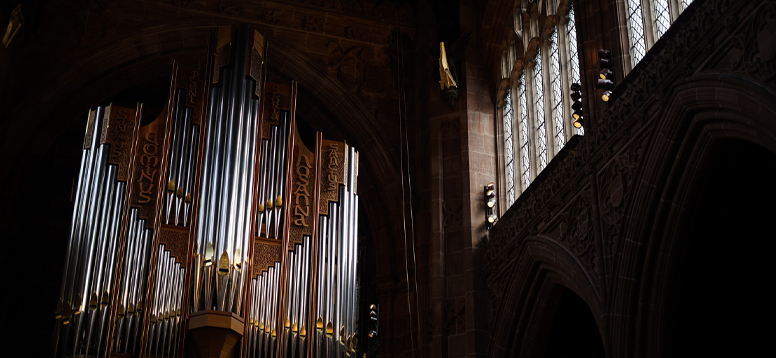 Also known as the Cathedral and Collegiate Church of St Mary, St Denys, and St George is one of the city's most iconic architectural monuments and a must-see. The church, whose history dates back to 1215, has survived almost flawlessly to the present day. Inside, you will inhale the smell of the 13th century and experience those times. It definitely tops the list of free things to do in Machester.
2. Explore Castlefield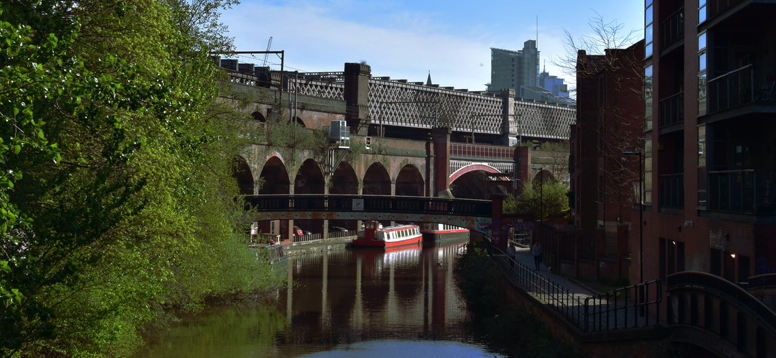 It's a great idea to start from Castlefield to understand the spirit of Manchester. It's one of the free things to take a walk along the canals and daydream while looking at Victorian houses, so you should definitely see this place. If walking is not your thing, you can choose a boat trip along Bridgewater Canal.
All around the channel, there are places that used to be used as warehouses and now turned into shopping venues, pubs, and restaurants. Contemporary art galleries and concert halls are also other places you can visit.
3. Relax at Heaton Park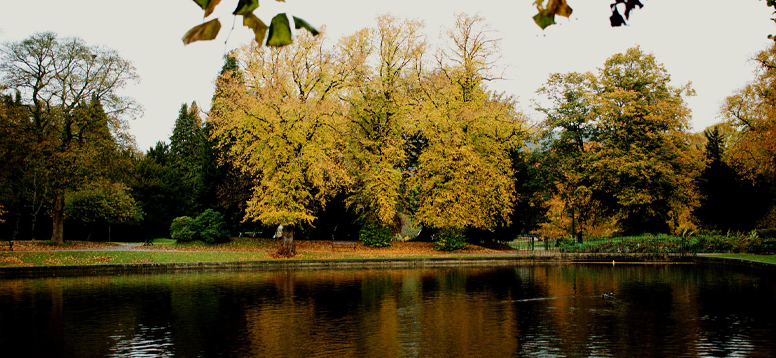 Heaton Park is a wonderful green space covering nearly 200 acres. Here you can spend peaceful hours and enjoy being alone with nature to the fullest. But Heaton Park doesn't just offer green, there are many places to see and activities to do.
There are many historical buildings and landmarks in the park. Heaton Hall and The Orangery, The Temple, Dower House, and Town Hall Colonnade are just a few of them.
You can play golf in the park, walk or jog, show off your skills on the football field, or even play bowling. Heaton Park awaits you with lots of fun things to do.
4. Visit Old Trafford Museum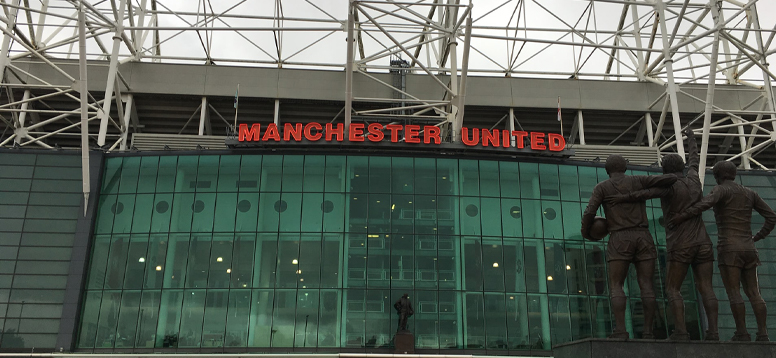 It would be nice to make a list of things to do in Manchester and not to mention Old Trafford, which is considered to be the sanctuary of football. This is both the stadium of the Manchester United club, which has supporters from all over the world and a comprehensive museum that tells the history of the club. If you're not a football fan or just come to town for the weekend or a day, you might not want to visit this place, but seeing Old Trafford is among the fun things to do in Manchester.
5. Take a Look at Canal Street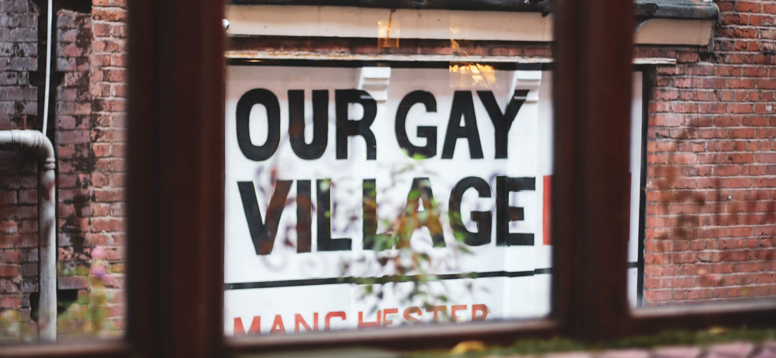 It can be called a gay village that millions of LGBTs visit every year. It goes without saying that it hosts a lot of fun things to do, with gay bars, restaurants, and entertainment venues running along the street. Here, a warm and friendly atmosphere welcomes you in all seasons of the year. Pride Week is also celebrated with great enthusiasm every year.
6. Travel Around the City with Manchester Bus Tours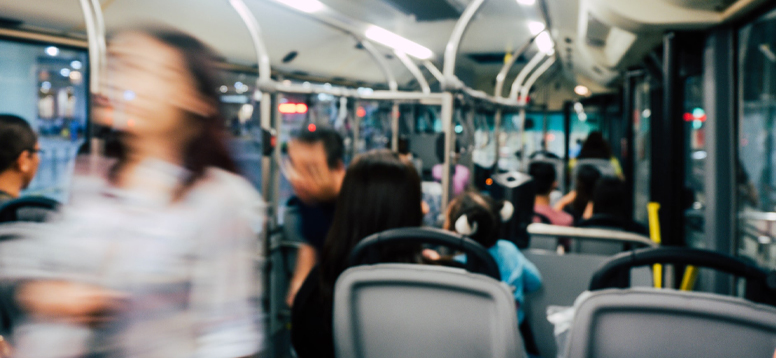 Made with an open-top bus, these types usually work on Saturdays or holidays. It's an easy way to quickly visit and learn about places to see in Manchester. During the two-hour tour, you can see the Castlefield area and Old Trafford, which we mentioned earlier, and visit various art museums.
If you don't have much time and asking "What shall I do in Manchester today?" or "What can I do with my kids this weekend?", it's a good choice.
7. Go to a Theater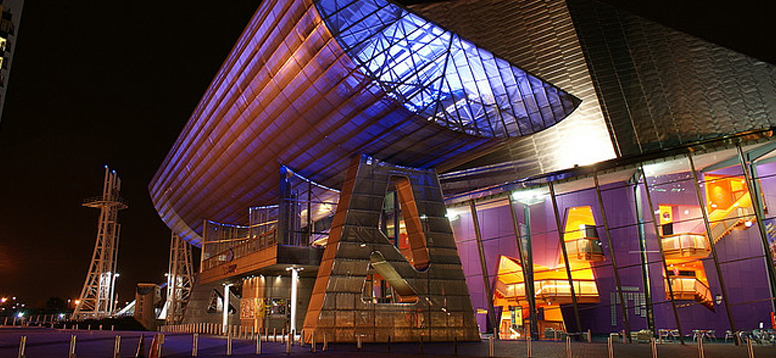 If you want to go to the theater in Manchester, you may be surprised by the options. Royal Exchange Theater, the largest theater in the country, is here. Throughout the year, the newest and classical theater plays are played, and musicals, operas, and ballets are exhibited in this building, which gives a different texture to the whole city with its futuristic design.
If you like the style of public entertainment or want some traditional theater, let's add that Contact Theater is also here. For those looking for unusual entertainment in Manchester, with the style that breaks the wall between the audience and the actor.
8. Visit Manchester Art Gallery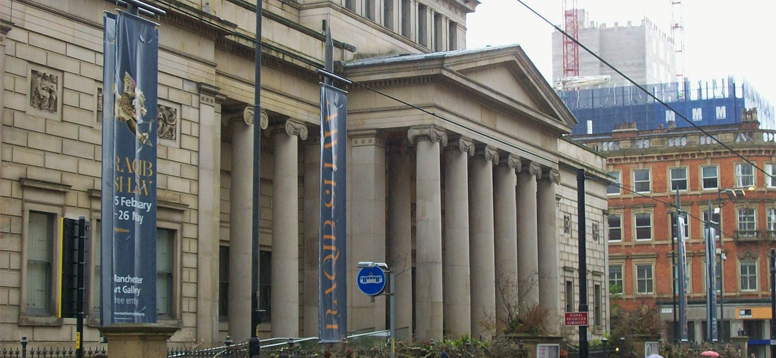 You have the chance to see contemporary and classical artworks from all over the world at the Manchester Art Gallery, which is located in the center of the city and is very easily accessible. It is definitely one of the places you should see if you want to look at the world heritage from the art frame.
You can be sure that you will gain a brand new perspective while looking at original works that connect the old and the new.
9. Discover Military History at the Imperial War Museum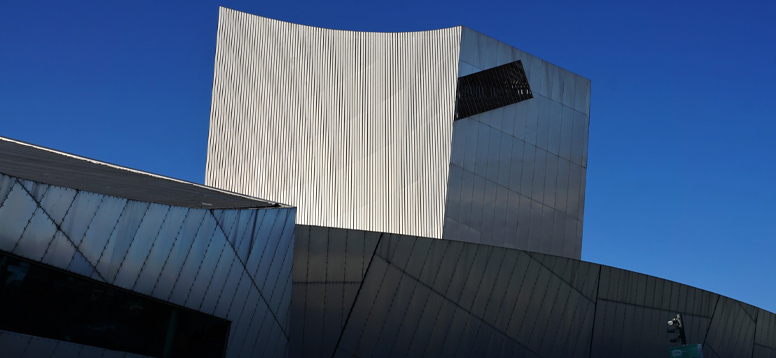 Located in The Quays, one of Manchester's best-known districts, the museum brings you against the dark side of human history. The Imperial War Museum, which is the best museum in the world to reflect the war and its effects, enables us to witness the lives of people who have faced a lot of difficulties due to the war.
You can watch the exhibitions prepared with a wide historical perspective from the First World War to the present day. It can be a good opportunity to tell your kids about the evil of war.
10. Explore Science and Industry Museum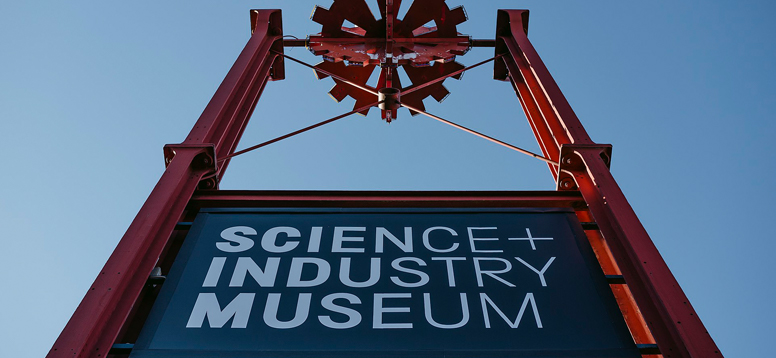 The Science and Industry Museum is located in a wide area, including an old train station. In its dozens of galleries, important inventions, and technologies that have influenced the world since the Industrial Revolution are exhibited.
The museum, spread over five buildings that are regarded as world heritage sites, reveals the industrialization process of Manchester and England with its choice of location. British-made cars, planes, and many other interesting inventions will provide you with a fun and informative experience.
11. Have Fun at Manchester Festivals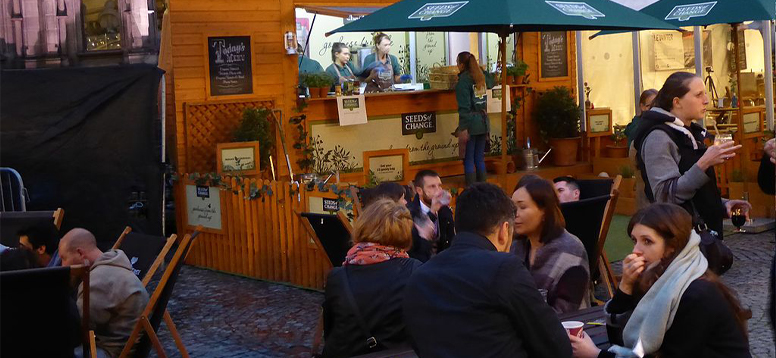 If you are looking for fun things to do in Manchester, you should definitely attend world-popular festivals. Festivals held in different concepts and in different parts of the city throughout the year are an important part of Manchester's colorful culture. Manchester International Festival is the best known among them. Concerts, competitions and various visual arts performances can be watched in this festival held every two years.
Parklife festival held in Heaton Park in June is another. Concerts held during the summer at the amphitheater in Castlefield Bowl or Manchester Pride in August open up limitless possibilities for entertainment seekers.
12. Discover the Rhythm of Manchester at Record Stores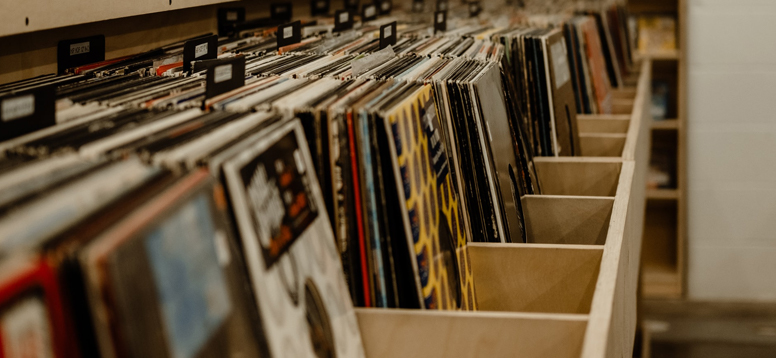 Are you a fan of British music? Well, did you know that record stores that have made great contributions to British music culture are located in Manchester? Vinyl Exchange, Eastern Bloc, Piccadilly Records, and more ...
In these stores, you can check the records that are no longer available on the market, special editions, and collections that you cannot find in any other record store.
13. Go to The Washhouse (Nothing to do with laundry)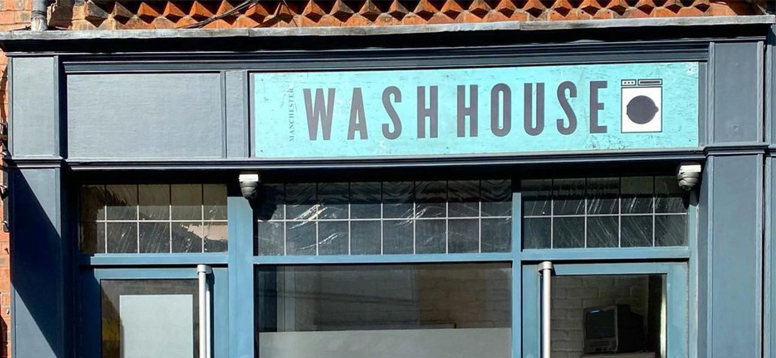 Explore the most mysterious laundry in the world. From the outside, you may think that you will only go inside to wash your laundry. Really it is. Because you need to make a reservation before you can discover the fun hidden inside.
You need to book a washing machine to discover the unseen fun face of The Washhouse. Afterward, you will pass a secret passage and enter a wonderful place where you can enjoy a variety of cocktails. It is sure to be one of the most fun and memorable activities to do in Manchester.
14. Taste Manchester's Craft Beers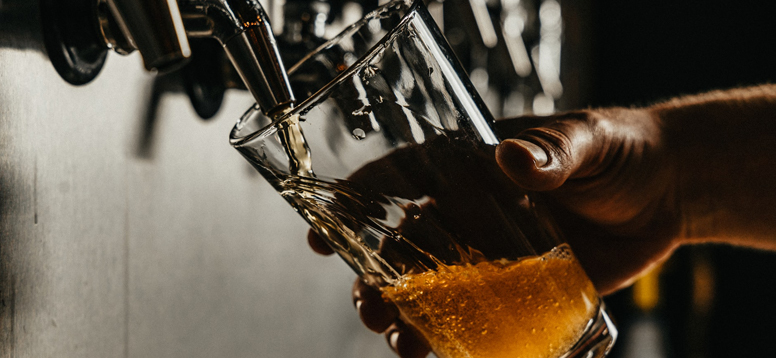 Every region of England has a unique beer culture and it is possible to taste home-brewed beers everywhere.
If you like to experience different flavors, you may want to try Manchester's signature beers. For this, you can also join tours and get information about the history of beer and the production process while sipping your beer. It's great for both exploring interesting places that most travelers will miss, and having fun drinking unique beers!
15. The Crystal Maze LIVE Experience
Do you remember The Crystal Maze, which started on British television in the 90s and then started to be shot for US television? You have the opportunity to experience this live in Manchester.
You can go on four different and fun adventures: Medieval, Industrial Age, Aztec, and Future. Try to win the contest by collecting the most gold coins in your race against time. We recommend it for an unusual experience.
16. Manchester Scavenger Hunt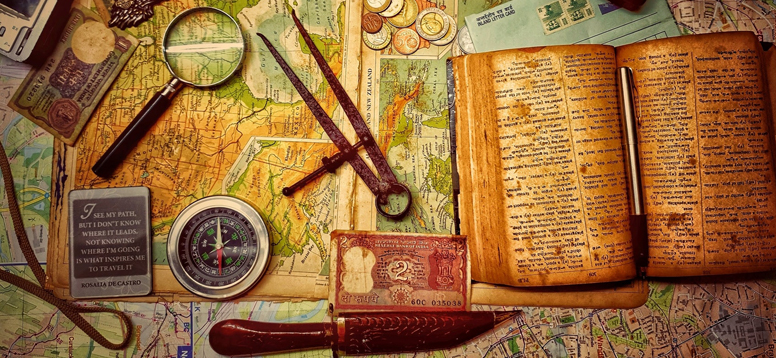 This is one of the most unusual and fun things to do in Manchester for role-playing fans and kids. What if the whole city has been invaded by zombies and you only have 60 minutes to find the items you need to survive? Using your smartphone, you will explore the hidden places of the city and try to collect 4000 points to survive the zombie invasion alive.
17. For Those Who Love Murder Stories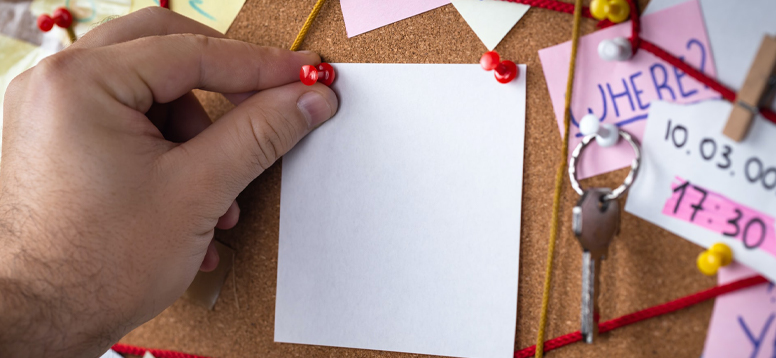 Would you like to dive into a crime story? You can watch it live in Manchester and even help solve it. But don't expect the seriousness you see in the movies here. This is a detective story blended with black comedy, where there are always glitches. The show is shown in a different place each month, and immerse you in such a way that you will not understand how two and a half hours passed.
For detailed information and reservations, visit www.murderincimprov.com
18. Axe Throwing (Yes, not dart)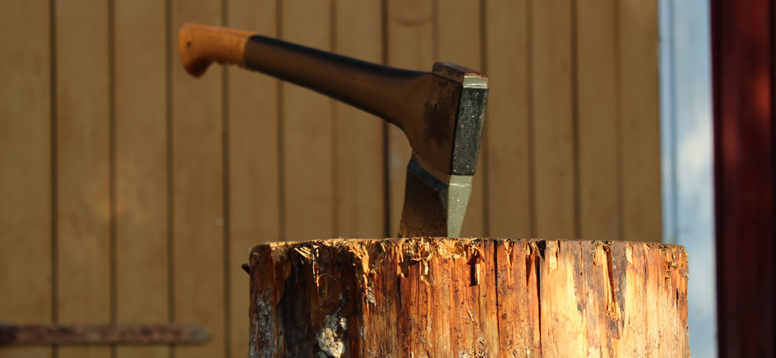 This event, which is usually held in woodlands and woodcutting festivals, has interestingly become popular among urban people as well. Good music, friendly atmosphere, and axes! It doesn't look like it is very compatible, but after the first time, you will understand. Before the competition, which will take about an hour, an instructor will explain the tricks of throwing an ax. After that, the tournament will start.
You might be interested