Private Airport Transfer - Piarco International Airport
When exploring a fabulous country, it would be unthinkable to miss out on the wonders of Port of Spain. Whether you seek excitement, relaxation, sightseeing, or local cuisine, the capital of Trinidad and Tobago offers something for travellers of all ages. To ensure a smooth and enjoyable experience, AirportTransfer.com provides a reliable private airport transfer service from Trinidad Airport to the city of the port or your chosen destination.
With an increasing number of tourists choosing Trinidad as their vacation spot, AirportTransfer.com recognizes the need for convenient transportation options upon arrival.
24/7 Car Service: We offer a 24/7 car service, ensuring reliable transportation regardless of the time, with a dedicated team of taxi drivers who prioritize punctuality and efficiency.
Additional Services: We go the extra mile by offering additional services. We provide child seats for travelling with children, assistance for elderly passengers, pet-friendly vehicles, and roof racks for holiday equipment like surfboards or skis.
Flexible Refund and Cancellation Policy: We understand that plans can change, so we offer a 100% refund and free cancellation policy if you make changes or cancel your booking up to 48 hours in advance.
Fixed Fares with Transparent Pricing: We believe in transparency and provide fixed fares with no hidden fees. When you book your airport transfer, you'll know the exact cost upfront.
Secure Payment Options: We prioritize the security of personal and financial information by offering secure payment options. We ensure that your sensitive data is protected throughout the transaction.
Airport Pickup Service: We offer an airport pickup service where professional drivers will greet you at the designated meeting point, assist you with your luggage, and ensure a smooth transition from the airport to your destination.
Spacious Airport Car Transfers: Whether travelling solo or in a group, we offer spacious vehicles with options to accommodate passengers and their luggage.
24/7 Customer Support: Our customer services are available 24 hours via WhatsApp to assist with bookings, provide information about transfers and destinations, and any questions or concerns.
Wide Range of Vehicle Options: We offer a diverse fleet of vehicles including sedans, limousines, SUVs, and minivans, catering to different preferences and needs.
Door-to-Door Airport Chauffeur Service: Our door-to-door airport chauffeur service ensures direct transportation between your desired location and the airport, eliminating the need for multiple transfers.
Professional Drivers with Local Knowledge: We take pride in our professional drivers who not only provide reliable transfers but also share their local knowledge and recommendations for enhancing your travel experience.
Book your Piarco International Airport transfers with AirportTransfer.com today and enjoys a hassle-free start or end to your journey in Trinidad and Tobago.
Exploring South Quay Port of Spain: A Tranquil Escape with AirportTransfer.com
Welcome to South Quay, Port of Spain, a charming and tranquil area that offers a unique blend of history, culture, and natural beauty. With the convenience of AirportTransfer.com's private Trinidad taxi service in Port of Spain, you can easily embark on a memorable exploration of this captivating destination. Let us take you on a journey through the must-see attractions in South Quay, Port of Spain, as we uncover the hidden gems that await you.
The Magnificent Seven: Marvel at stunning colonial mansions in South Quay that showcase the grandeur and elegance of a bygone era.
Botanical Gardens: Immerse yourself in the tranquillity of lush greenery, vibrant flowers, and serene ponds near South Quay.
Independence Square: Experience the vibrant atmosphere of this central hub with historic buildings, shops, restaurants, and street vendors.
Pigeon Point Beach: Discover the pristine beauty of this tropical paradise with turquoise waters, white sands, and swaying palm trees.
Fort King George: Explore this historic site in Tobago with cannons, bulwarks, restored colonial buildings, and panoramic views.
Maracas Bay: Indulge in the ultimate beach experience with golden sands, Caribbean waters, and a famous shark and bake delicacy.
With our private 24-hour taxi service in Trinidad and our commitment to providing reliable and comfortable transportation, you can fully immerse yourself in the beauty and culture of this enchanting destination. Book your private Trinidad taxi service with AirportTransfer.com and embark on an unforgettable adventure in South Quay, Port of Spain.
How AirportTransfer.com Turns Satisfied Customers into Loyal Ones
AirportTransfer.com takes pride in providing exceptional Trinidad taxi services in Port of Spain airport, Trinidad, and Tobago. With a focus on customer satisfaction, we go above and beyond to turn satisfied customers into loyal ones. Through our commitment to quality, reliability, and personalized experiences, we have become the go-to choice for travellers seeking reliable transportation in the region.
The best Piarco International Airport transfer reviews are at AirportTransfer.com!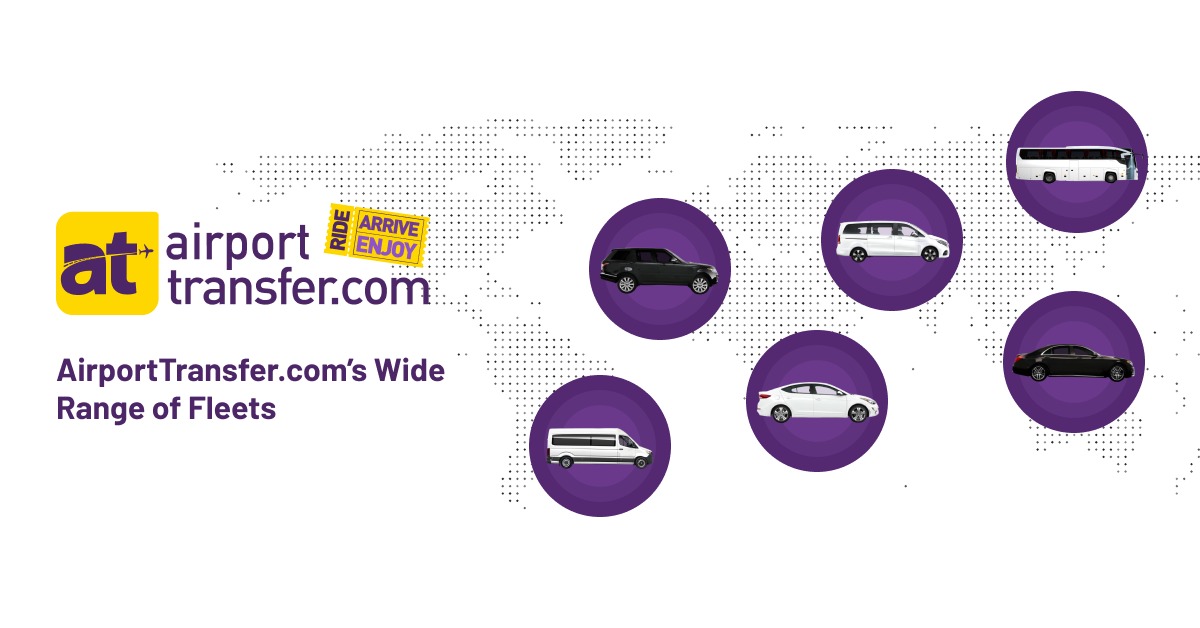 Public Transportation - Piarco International Airport
Transportation services are awaiting you upon arrival at Piarco International Airport. The airport offers services like taxis, bus shuttle services, airport shuttles and private airport transfers.
Bus from Piarco International Airport
A daily bus service offers travellers a transportation option from Piarco International Airport to Port of Spain. With a one-way fare of $4.00, passengers can travel to the capital city and return to the airport. Bus tickets can be bought at the Newspaper Stand in Piarco Airport's atrium or the video arcade across from Ali's candy shop. Alternatively, tickets can be obtained at City Gate in Port of Spain. Passengers with tickets can then board the bus at Bay #4.
The Trinidad Tobago PTSC service runs hourly, providing transfers between the airport and Port of Spain. The Public Transport Service Corporation (PTSC) is the sole provider of bus transportation on the island.
Key Notes: Fares differ depending on the distance, and buses are colour-coded to indicate regular and express services. Blue-and-white buses are classified as regular units, while red-and-white buses serve as express commuters.
Typically, blue buses have a slightly higher cost compared to other buses.
Taxi from Piarco International Airport
When it comes to travelling from Piarco International Airport to the city centre, the Piarco Airport taxi service provides another transportation option.
Located just outside the Pos airport Arrivals area, taxis are available to transport passengers to their destinations. With a distance of 27 kilometres separating the airport from the city centre, an airport taxi service Trinidad ride typically takes around 20-25 minutes, with an expensive fare.
It's important to note that Trinidad airport taxi rates may vary based on factors such as time of day, traffic conditions, and the specific destination within the city centre.