Port Transfer
There are so many solid reasons for you to use AirportTransfer.com to arrange a port transfer! Your Transfer from the airport to your waiting cruise ship and the pier will be as comfortable as possible thanks to Airport Transfer.
I want to book port transfers between the airport and the cruise port, but I'm unsure how to do so. How do I make a port transfer reservation on AirportTransfer.com?
There's no reason to feel anxious when you go on vacation. Take advantage of Airport Transfer's worry-free car service for transportation from the airport to the port. We will thoroughly explain everything you need to know and reply to all of your questions in your mind.
What is a Port Transfer and How do I get from the airport to the port?
If you embark on a sea voyage, you should consider cruise port transfers. There is no need to stress about flagging down a taxi at the terminal or finding public transportation to get you to your ship because they provide you with the best deals on transfers from airports to cruise terminals worldwide.
Consider these Seaport transfer options as you plan your next trip to determine the most convenient way to reach your ship.
1. Cruise Line Shuttles:
Similar to shore excursions, cruise lines charge a fee for coach bus transfers from the airport to the cruise port.
Pros: You will be greeted by a baggage claim cruise line representative, who will escort you to the bus.
Cons: Extra cost. Shuttles provided by cruise lines are frequently more expensive than independent cruise port transfers.
2. Hotel Shuttles:
Some hotels will provide direct shuttles to the cruise port if you're staying the night in your departure city.
Pros: Major port cities' hotels occasionally offer stay-and-cruise packages that cover the cost of the shuttle service.
Cons: There may not be many shuttles from hotels to the port daily, so you will not have control over when you arrive.
3. Taxis:
Every airport has them
Pros: If the port is closed, there is no waiting for other passengers, no need for reservations in advance, and they are frequently an economical way.
Cons: It is not the most cost-effective choice to take a taxi if the port is more than an hour from the airport.
4. Private Transfer:
Lots of private transportation companies provide private or shared van rides to cruise ports.
Pros: A private car can be a great option when travelling in a big group and wanting to travel together. They may be the most cost-effective option if your port is far from the airport.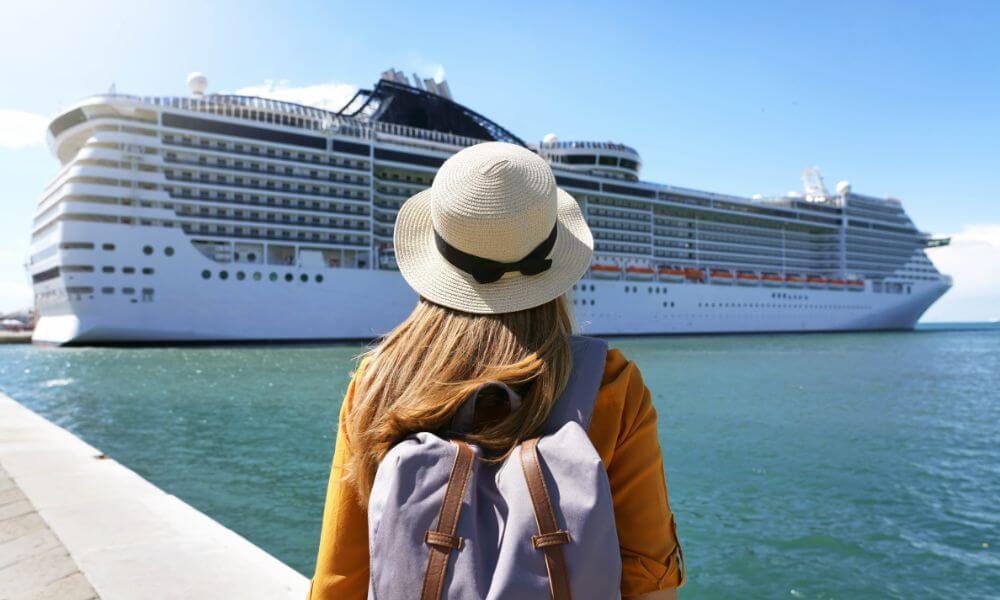 The benefits of Transfer to/from Port or Airport with AirportTransfer
Do you have any cruise plans? AirportTransfer.com offers transportation to cruise ports. Most cities we serve have hubs where cruise ships depart and arrive. In preparation for your upcoming vacation, we can transport you to and from the port!
The transfers from the cruise port are excellent. There are many advantages to scheduling your cruise port transfers in advance, in addition to the wide range of shared and private options that pick you up at the airport terminal and transport you to your cruise ship:
1. You won't have to waste your vacation time waiting in lines at the shuttle or taxi rank because your driver will wait for you in the airport arrivals terminal. Waiting less means spending more time on the deck enjoying a glass of cocktails!
2. They offer private cruise transfers, port taxis, and high-end, relatively affordable shuttle buses that travel from the arrivals location to cruise ports.
3. You can sit back and relax with the knowledge that planning your transfers will be a piece of cake with a wide selection of transfer vehicles for every party size, including shared shuttles and minivans, taxis, minibuses, and luxury options, all of which are available with just a few clicks.
5 Tips When Booking Cruise Port Shuttle
We've listed some advice to help you arrange your transfers in the safest and most precise ways possible while avoiding common mistakes.
1-Chose a trustworthy company
No matter where you go, make sure to pick a service highly advised by many people because a transfer is only as dependable as the service offering.
Why would you gamble on a cheap, unreliable transfer and risk being stranded in a foreign land on your once-in-a-lifetime trip? Paying a few dollars more for a dependable transfer with a reputable company is far less expensive than re-booking a missed flight or cruise.
2-Check your airline tickets carefully.
One of the most frequent booking errors is scheduling a transfer on the incorrect date, so it's important to double-check your airline tickets.
3-Tell the company how many bags you will have in total.
Although it might not seem critical, confirming that all your luggage will fit the vehicle size you have reserved is crucial.
To ensure that a suitable vehicle is offered to accommodate you and your luggage safely, inform your transportation provider of all your luggage (large and small) and any increases in the amount of luggage you will be carrying.
4-Bringing young children on vacation
Be sure to let the company know if you plan to take young children who might need a child seat or booster seat so they can provide one for you.
You should ask the company for a child seat if you don't intend to bring your own. If you don't, you risk causing the driver to wait for a long time.
5-Make sure to plan a suitable pickup time.
Ask your transfer service for a suggested pickup time if you are unsure of the best time to have your Transfer picked up because they would know best based on experience.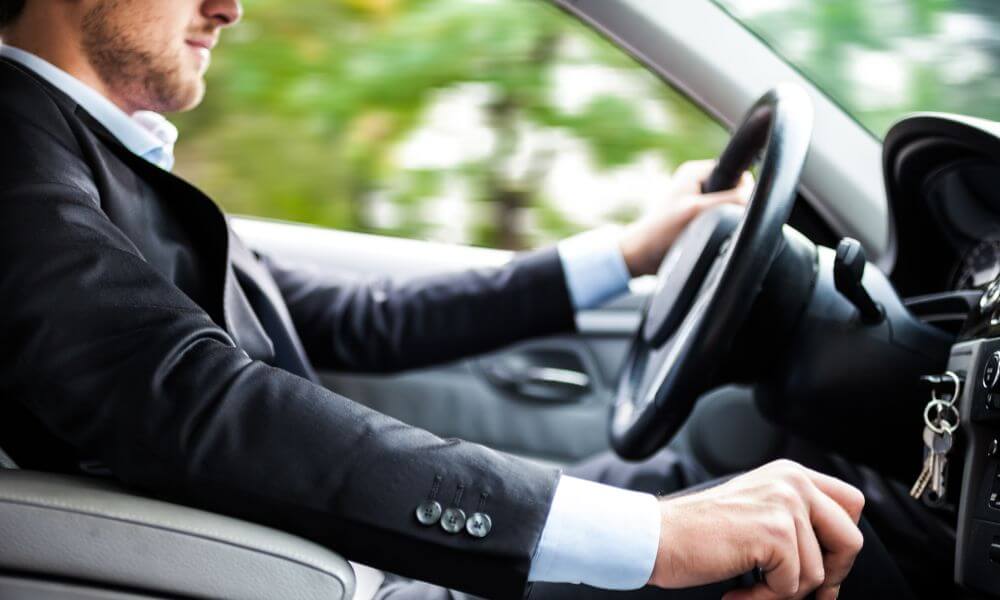 Transfer Process from the Airport to Cruise Port with Airporttransfer.com
Airport shuttle services get you from the airport to your cruise port. You don't have to worry about carrying bulky luggage because these services are created for people who fly.
Typically, the driver will pull into a parking space at the user-specified location and wait next to the car like a taxi.
Before the booking date, the sales office will send the customer the vehicle information, including the driver's name, emergency contact information, and license plate number, so they can get in touch with the driver if they can't find the car.
You will have plenty of time to check your passport and the information for your departure terminal because the driver will take you directly to the Cruise Port once you get in the car.
Why use AirportTransfer services?
• You can get to and from the airport in a variety of ways. In addition to the stress of lugging your bulky luggage, these options also include trains, buses, and taxis.
• Consider this. You have been on a long flight, have gone through immigration, and are now waiting for your luggage. Now that you have arrived at your destination, you must search the airport for transportation options like buses, trains, and taxis.
• Even at the information desk, the staff member you speak to may provide different services, and worse yet, your questions might be misunderstood in translations, and you might end up in the wrong place.
• The main benefit of using an airporttransfer.com service is that you won't ever have to deal with these problems again.
• Once you've arrived, you can appreciate a stress-free transfer to your destination because skilled staff and drivers will ensure you arrive there in comfort and safety.
• The driver or airport representative will be waiting in the arrivals lobby with the customer's name board.
• Once you've met the driver or the airport employee, you can leave everything up to them. Your luggage will be handled carefully, and they will safely escort you to the waiting car.
• The airport transfer service will prove to be a massive benefit for those who require special assistance, such as pregnant or disabled users.
The Top Port Transfers Options in The World
Top America Port Transfers
Getting From Orlando Airport to Port Canaveral
Considering that the closest airport to Port Canaveral is 45 miles from the cruise terminals, choosing private transportation to port Canaveral is essential to guarantee that you board your ship on time.
Port Canaveral is home to beaches, boats, coffee shops, fishing, and campgrounds, in addition to cruise passengers.
Options for Getting to Port Canaveral from Orlando International Airport: We advise using a private shuttle service if you want the least expensive option (and to support the local economy). Uber and Lyft are two excellent options.
How much is a taxi from port Canaveral to Orlando airport?
It will cost around $120 to take a taxi from the Orlando airport to Port Canaveral.
How far is the port from Orlando airport?
Depending on traffic, the 45-mile ride trip from Orlando International Airport to Port Canaveral generally lasts between 45 and 60 minutes.
Getting from Miami/Fort Lauderdale to Port Canaveral
While most passengers arrive at the Orlando airport to board their cruise, there are times when flights to Miami or Fort Lauderdale are more affordable. Or occasionally, people want to travel around southern Florida.
You should be aware that there aren't many options for getting from Fort Lauderdale airport to Port Canaveral. As far as we know, there is no quick and straightforward cruise shuttle port in Canaveral. We advise instead researching one-way car rentals. You won't have to worry about parking if you drive to the port, about 215 miles from Miami.
Getting from Miami Airport to Cruise Port
If you're not fortunate enough to live in Florida, you'll likely fly into Miami Airport before embarking on a cruise from Miami. The port of Miami is the "Cruise Capital of the World," and most significant cities regularly fly domestically and internationally into Miami's busy airport.
The Port of Miami and the airport can both be reached directly by shuttle buses, taxis, private vehicles, and ride-sharing services in Miami.
Furthermore, the tour will drop you and your suitcases off during your departure transfer upon request if you book a post-cruise shore excursion to see more of Miami. At the end of the cruise, that is a hassle-free way to pass the time until you can head to the airport.
Miami Cruise Port's location
The protected Intracoastal Waterway on Dodge Island is where you'll find Miami Cruise Port. Only 8 miles separate the port from Miami International Airport (MIA).
Best route from Cruise Port to Miami International Airport
The busy Dolphin Expressway (SR 836), a toll road, connects Miami Cruise Port to Miami International Airport.
Pros and Cons of Cruise Shuttles Miami
The shuttle will take you and your luggage directly from Miami International Airport Arrivals to the ship, which is a plus. You can unwind and start forecasting your cruise once you have reserved a spot on the cruise shuttle. The cruise will not depart without you if there are any delays!
Getting from Miami to the Royal Caribbean cruise
One of the biggest cruise companies in the world, Royal Caribbean shuttle makes it simple to discover a voyage that meets your needs. PortMiami, the cruise port in Miami, is where many Royal Caribbean ships leave; it is about 8 miles east of Miami International Airport.
Getting from Los Angeles Airport to Los Angeles Cruise Terminal
The shuttle from lax to the cruise port lets you embark on your cruise in style. Travel comfortably in a private shuttle with a driver, and have the pickup and drop-off timings customized to fit your schedule.
There is a free one-hour wait at the airport and a complimentary 15-minute wait at other pickup points with transfer services.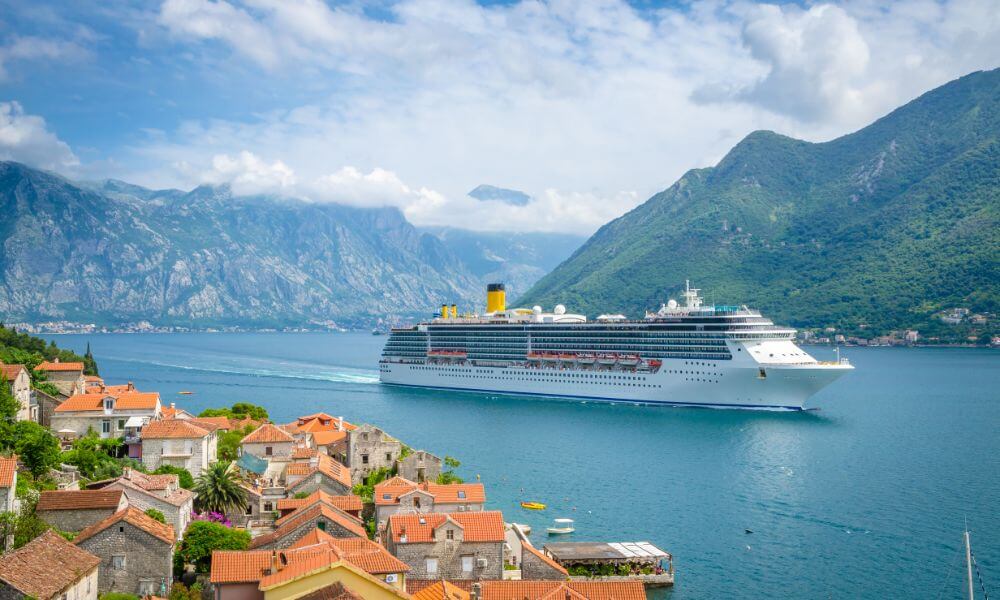 The Top Europe Port Transfers Options
Getting From Cruise Port to Barcelona Airport
By scheduling your private Transfer from Barcelona Port to Barcelona Airport in advance, you can ensure a hassle-free conclusion to your cruise trip. Specifically for your party, you may have a relaxing journey, arrive in time for your flight, and feel at ease by avoiding the masses of public transportation and endless taxi lineups.
How long does it take from Barcelona Cruise Port to Airport Transfer?
Barcelona Airport and the cruise terminal are 17 kilometres apart. It typically takes 16 minutes to complete the journey in a car.
Getting from/to Santorini Port
Santorini's central town of Fira is not far from the island's cruise port. It's effortless to arrange a trip to the surrounding Oia cliffs, from where this port offers the most breathtaking views.
The ferry port of Athinios serves as the primary harbour. Most small boats managed by the Santorini Boatmen Union can transport visitors to this harbour.
What port do ferries go to in Santorini?
Although Santorini has two ports, only one is used by passenger ferries. Athinios is the name of Santorini's ferry port. The "New port" or "Thira port" are other names for Athinios Port used by locals.
It is because Santorini only has one tiny cruise port, the Old Port, which is situated in Fira.
FREQUENTLY ASKED QUESTIONS ABOUT PORT TRANSFER