Jay Prakash Narayan International Airport Services and Facilities
Below there is the list of services you can find at Prakash Narayan International Airport.
Audit, Commercial, and Cargo
Lost & Found Item
ATM
CNS
Fire Services
Lounge
Free Wi-Fi
Restaurants & Cafés
Shops and Duty-Free Shopping
Car rental companies
Parking lot
Low costs counter
Childcare rooms
Buddha Statues (if you are interested in them) and water fountains.
Baggage Service
Currency exchange counter
Tourism information counter
Related Blog Post: 26 Indian Street Foods List Restaurants & Prices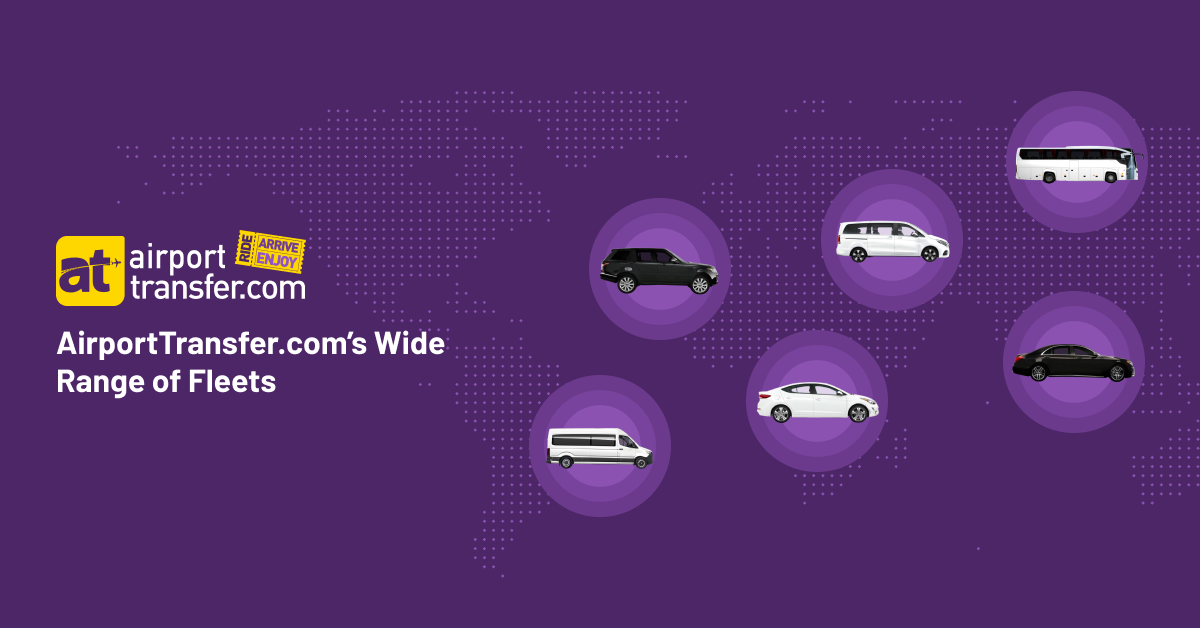 Private Transfers from Prakash Narayan Airport
So far, we have seen all possible at Jay Prakash Narayan International Airport. To give you a clear (and of course, helpful) opinion, we have tried to give each transport vehicle's advantages and disadvantages.
Now, let's take a look at the private transfer. As you can guess from its name, private transfers supply personal and door-to-door transfers. In this section, we will be explaining how to book a Private Airport Transfer.
But, first, we need to mention this fact. Even if it sounds like all private transfer companies offer the same service, it does not work like that. To prevent miss fortuned experiences, we suggest you go with the highly recommended one. AirportTransfer.com is one of the best private airport transfer services globally. By looking at previous clients' feedback, AirportTransfer.com is straight to be.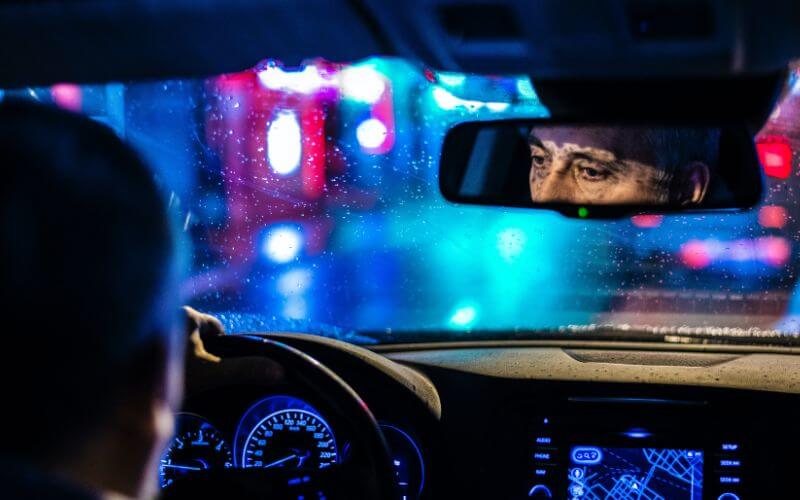 How can I book a car ride on AirportTransfer.com?
Making a car reservation is pretty easy on AirportTransfer.com. All you need to do is give your travel information.
When do you expect to depart? What time are you planning to arrive at Patna Airport? How many people are you travelling together? How many suitcases are you bringing with you?
After giving this information, you will see all available vehicles on your expected departure date and time. You can decide on a car or cab service.
How does the destination work? Can I determine the route from the airport?
You can choose your destination from the airport. If you want to take a little rest in your hotel, you can choose an airport-to-hotel transfer. However, if you need a ride from Patna Airport to another, you can decide on an airport-to-airport transfer.
You will need a ride from your accommodation point to the airport on your way home. Then, you will have a hotel-to-airport ride from AirportTransfer.com.
By Private Airport Transfer service:
From Patna Airport to Golghar takes 12 minutes.
From Patna Airport to Sanjay Gandhi Jaivik Udyan takes 3 minutes.
From Patna Airport to Takht Sri Patna Sahib takes 27 minutes.
From Patna Airport to Patna Museum takes 9 minutes.
From Patna Airport to Mahavir Mandir takes 9 minutes.
From Patna Airport to Patan Devi takes 10 minutes.
From Patna Airport to Funtasia Water Park takes 27 minutes.
From Patna Airport to Agam Kuan takes 17 minutes.
From Patna Airport to Gandhi Maidan distance is 9 minutes.
Related Blog Post: 10 Best Indian Tourist Places - Visit in India 2022
I need extra services for the journey. What am I supposed to do about additional services?
We all might need extra help from time to time. Especially when we travel with children or older family members, we might need further assistance.
If you plan a trip with kids, people do not forget to ask for a baby seat beforehand.
Or, if you are making travel plans with (or for) elder family members, please ask for elderly assistance from AirportTransfer.com.
Our professional staff will be there for you. As pet buddies are also our family, you can have a fun and pet-friendly journey with us!
In the arrivals hall, you will have a meet & greet service. If you want to, you can also benefit from a red-carpet greeting, as well.
Besides these services, you can have some holiday & sports equipment from AirportTransfer.com. If you are considering having a winter holiday, you may take a ski equipment rack from Private Airport Transfer.
Or you might borrow a booster or bicycle car rack during your journey in India.
Related Blog Post: Things To Do in Mumbai - 10 Super Amazing Attractions
Can I be sure about the quality of my ride?
AirportTransfer.com offers end-to-end transfers. Your driver will greet you from the airport and then escort you to your desired point. As communication is one of the most important things in the service, all of AirportTransfer.com's professional drivers are very well English speakers.
Regardless of your vehicle choice, a highly hygienic car will be waiting for you. 😉
Can I find an affordable vehicle option?
Since AirportTransfer.com has a wide range of cars, any passenger can find a car according to their budget. Whether economical or luxurious. 😊 You can also benefit from cab booking.
How does online payment work?
We value your health and safety. And, it goes for the same even for your payment procedure. AirportTransfer.com have a secure online payment for its customers. Only in 3 steps you can accomplish your payment. Also, you can use the PayPal app if you would like to. 😉
Let's say I have some doubts. Can I cancel my book and receive a 100%?
AirportTransfer.com has a free 48-hour cancellation opportunity for you. If you decide to cancel your reservation within 48 hours of your purchase, your process will be free of charge. Within a few days, you will receive a 100% refund. 😊
How can I contact customer service?
Via the 24/7 helpline on WhatsApp, you can talk to Customer Service whenever you want to. Please do not hesitate to ask us any questions to us! (Hassle-free zone)
Jay Prakash Narayan International Airport Transportation Options
1. Public Transportation Options
In this section, we are briefly sharing the public transportation information. Since Jay Prakash Narayan Airport's official website does not supply transport information temporarily, we cannot give the details of the local bus, airport shuttle service, and minibus. However, you can find the detailed-explained brief of the train service below.
By Local Bus
You can reach Patna Airport to the city center of Patna by local bus service. Few bus lines work along Bailey Road (half a mile north of the Airport).
Unfortunately, the information about the Patna airport bus service timetable is not available, temporarily.
You can check this article for further information
Patna junction to Patna airport bus may last around 21 to 37 minutes.
Patna airport to Mithapur bus stand distance is 10 kilometers.
By Airport Shuttle Service
It is possible to go from Patna Jay Prakash Narayan International Airport to Patna city by airport shuttle service. If you want to, you can also book your airport shuttle reservation beforehand.
Unfortunately, access to information on the airport shuttle buses and local buses is temporarily unavailable.
By Minibus
As its name explains itself, minibuses are small buses that are running all over the country. As they are not working for the name of the municipality, their schedules and routes are not given officially on the web.
Besides the fact that minibus destinations and schedules are not shared, they do not have regular working hours, either. We do not suggest you lean on this public transport option, especially if you are new to Patna.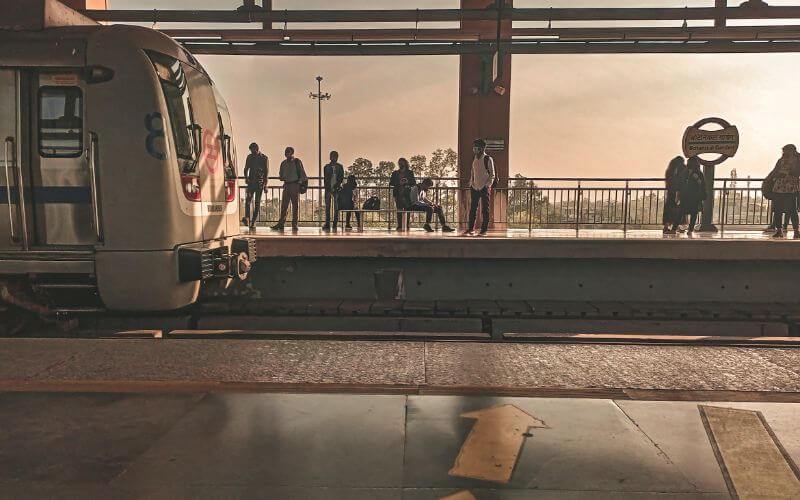 By train
It is possible to go from Jay Prakash Narayan International Airport to Patna city center by train. Patna airport to Patna railway station distance is only 5 kilometers. Different train lines can be usable from the Airport to the different points of the city.
From Phulwari Sharif to Sachiwalay, you can take these train numbers:
03204, 03218, 03222, 03232, 03262, 03278, 03283, 03289, 03291, 03294, 03379, 03612, 13210
However, it is recommended to use Train Line 03204 from Jay Prakash Narayan International Airport to Patna city.
Train service starts working from 4.22 am. and keeps working until 10.22 pm. This working schedule may show a difference between week and weekend days. Also, there would be some changes on holidays, as well. 😉
To get more info, you can visit this web page: https://www.irctc.co.in/nget/train-search
Your train journey time will be around 5 minutes. Each train lines have a different frequency of departure. However, since you will have a lot of train line options, you can find one of them every 10 to 30 minutes.
The ticket fee may cost between 1 to 7 USD.
Sleeper Class: US$1 - US$2
Third AC: US$3 - US$5
Second AC: US$5 - US$7
2. Other Transport Vehicles
By Airport Taxi
Near the arrivals and departure gates, an airport taxi service can be found.
The charge for taxi services in Patna will depend on your final destination. However, to give you a rough idea about taxi fees, we will be sharing taxi journey information to the city center. It is possible to go from Patna Airport to the city center by airport taxi. Your journey time will take 8 minutes. However, it may change if there is any traffic jam. The expected taxi fee may be between 3 to 4 USD.
Patna Airport to Gaya taxi fare will be between ₹2100 and ₹2800.
Patna Junction to Patna Airport taxi fare may cost around ₹256.
By Rental Car
Car rental at Patna Airport is available for the passengers. As you can expect, some requirements are demanded from the passenger who would like to drive a car in India.
First, you will need to have a valid driving license. If your driving license is not written in Roman Alphabet, you will be expected to show an international driving license.
For foreign nationals, an international driving permit is mandatory. Otherwise, it will not be possible for you to drive along in India.
Even if you can supply all these requirements, please be sure that you are familiar enough to be able to drive a vehicle in India. Driving in a foreign country with different traffic rules and traffic signs might be a bit difficult especially if it is your first time there.
To avoid these difficulties, we suggest you take a private transfer to the Airport.
Related Blog Post: Why Should I Book Airport Meet & Greet Services?