Public Transfer at Linate Airport - Milan
Since the airport is only 8 kilometers away from the Milan city center, there are numerous transportation options from Linate Airport. While the most popular public transportation options are airport shuttle services, buses, and trains, the most preferred private airport transportation alternatives are hiring a car, finding a taxi, and private transfer services.
Even though the most economical option from the airport to somewhere is using public transportation, public transportation options also have many downsides. For instance, there is no guarantee that the bus driver will be a fluent English speaker or that the bus will be there waiting for you regardless of the time of the day.
Using a Bus from Linea Airport to the Milan City Center
Numerous bus companies offer routes from the Linate Airport to Milan and municipalities nearby Milan. The biggest companies are ATM, Airbus, Starflyer, Autoguidovie, and Air Pullman. The first option from the airport to the city center is ATM Urban Line 73. The route coves more than 20 bus stations and locations in the city, such as Via Novegro Strada Rivoltana (Segrate), Palazzo di Giustizia, Piazza Centro Commerciale 2 (Segrate), Milano Centrale Station, and many more.
Furthermore, it is also possible to arrive at the airport from Milan central station. Therefore, tourists can consider this bus line while leaving the city. However, the buses depart every 60 minutes from Duomo to Linate Airport, and buses depart every 20 minutes from Linate Airport to Duomo. Therefore, if you have a limited time to arrive at the airport from the city center, you might need to consider other transportation options.Another bus route comes from the ATM bus company. It is possible to reach Novegro, San Felice, and S. Raffaele Hospital by choosing ATM Extra Bus Line 923. Even though the bus route is available every day, you should be careful about the departure time of the buses since the bus route takes 100 minutes.
Furthermore, Starflyer also offers routes from the airport to the city center. Although this company has a relatively short route, it might come in handy if you plan to go starkly bus from Milan Linate Airport to Milan Lambrate, Milano Centrale Station. Flixbus is also an active bus company that offers routes from/to the airport. Tickets can be purchased at the airport, onboard, online, and from other authorized retailers.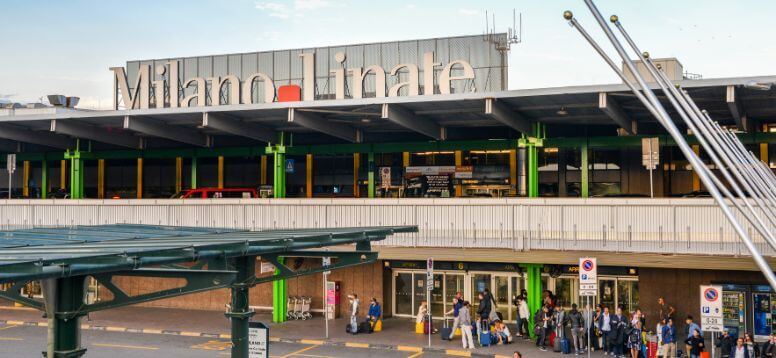 Train Routes from/to Milan Linate Airport
Another popular public vehicle is the train from the airport to various points. At first, travelers should take the urban bus line 73, then connect with the train at the Milan Forlanini station to arrive at the airport from the city center.
S5 lines cover around 20 train stations in various points, such as Varese, Busto Arsizio FS, MI Porta Garibaldi sotterranea, Pioltello Limito, Pozzuolo Martesana, and Treviglio. Trains depart every 30 minutes from 5:13 am to 10:43 pm. Therefore, if your arrival time exceeds the last train, you should consider another transportation option.
There are also S6 and S9 Lines, respectively. S6 Lines cover stations such as Novara, Magenta, Pregnana, MI Certose, Melzo, Cassano d'Adda, and Treviglio. Likewise, the trains depart every 30 minutes from Novara to Milan and from Milan Forlanini to Novara. Lastly, S9 Lines cover Saronno, Seregno, Milano, and Albairate. Similarly, this train departs every 30 minutes from 5:35 am to 9:05 pm and from 12:05 pm to 8:35 am. If you want to learn about all the train stations on these Lines, you should check out the Linate Airport map for each train line.
Airport Shuttle Service
Another option also goes from Linate Airport to Milano Centrale Station. By choosing the Airport shuttle, you can also go from the airport to Milan Centrale station. Each bus departs on 25 from Milan Central Station and Linate Airport. Moreover, buses depart in 10 minutes from Date to Linate too. Buying tickets on the board and from other authorized retailers is possible.
Finding a Taxi
Do you want to know taxi Milano Centrale to Linate Airport cost? There are various airport taxies services such as Radiotaxi 6969, Radio Taxi Freccia, Taxi Blu, Radio Taxi La Martesana, Taxi 8585 Autoradiotassi, and ETAXI - Radio Taxi Milano. Each taxi service has its phone number. However, it is possible to call the main phone number at Milan Linate Airport and book a taxi. Milan Taxi fares differ from one to another depending on the route. For instance, a taxi from Linate Airport to Milano centrale would cost 60 euros, while a fixed fare from Linate Airport to Malpensa Airport is 116 euros. However, it might be difficult to find an available taxi during the holiday season due to the high number of tourists in the city.
Renting a Car
Renting a car could be another convenient option to travel around Milan. There are more than 10 car rental companies that you can find at the airport. Each company has its phone number, like taxis. Therefore, you can call each car rental company to check if they would be available once you arrive at the airport. It is also possible to talk to them after your arrival; you can find the companies in the arrivals hall. Likewise, you might have difficulty finding an available car during the peak times of the year, such as the summer season.
🇮🇹 READ MORE: Door-to-Door Airport Transfers in Italy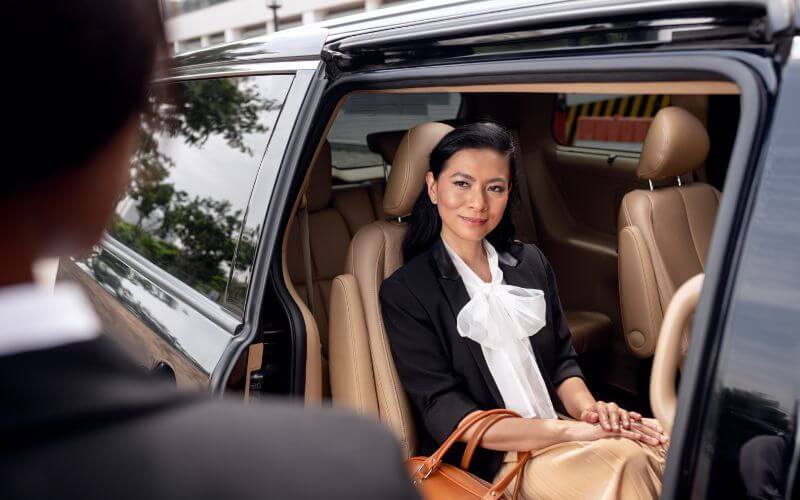 Private Airport Transfer at Linate Milan
Private airport transfer services offer one of the world's best meets & greet services. For instance, by choosing AirportTransfer.com, you can obtain one of the most secure and reliable services while you travel in Milan. It is possible to change that car that suits your special needs. Therefore, you can also call the company or text the 7/24 helpline on WhatsApp. By informing the company regarding your special needs, you can receive the smoothest experience ever! If something bitter happens before you start your journey, you can obtain a %100 refund if you let the company know 48 hours before the scheduled time.
Not only do customers have a free 48-hour cancellation thanks to AirportTransfer.com's policy, but they will also receive the best private transfer service globally. Pet owners can choose AirportTransfer.com without any hesitation! Since AirportTransfer.com is a pet-friendly meet &greet company. Once customers book the car and the driver, they obtain a door-to-door transfer wherever they want. For instance, you can easily go from your hotel to the airport, Duomo di Milano, La Galleria Vittorio Emanuele II, La Scala de Milan, and many more mesmerizing touristic destinations!
You can book a private airport transfer Linate to Milan with the best rates and punctual drivers!