Jacksonville Airport Private Transfers
Private airport transfer is a popular transportation method that is chosen when compared to shared ride options, and it is the best for Jacksonville Airport transfer. Among private airport transfers, airporttransfer.com is a magnificent one. Airporttransfer.com offers services as modern solutions to your pick-up problems as a traveller. It is an individualized option that you can choose while considering Jacksonville airport transfers.
With its professional drivers, airporttransfer.com will make sure that you will be able to arrive at your final destination safely. After you arrive at Jacksonville International Airport, airporttransfer.com will be the best ground transportation method available.
Airporttransfer.com is also the best option for passenger pick-up because you can easily book your private airport transfer from the website before your trip. This way, you will not be chasing your ride. Your ride will already be waiting for you.
The best Jacksonville Airport transfer reviews at AirportTransfer.com!
Let us say you are wondering about Jacksonville Airport transportation to downtown, Jacksonville Airport transportation to St Augustine, Jacksonville Airport to Ponte Vedra Beach, or Jacksonville Airport to Orlando Airport. All possible transfers can be made via our website. You just need to book a pre-paid transfer and enjoy hassle-free traveling.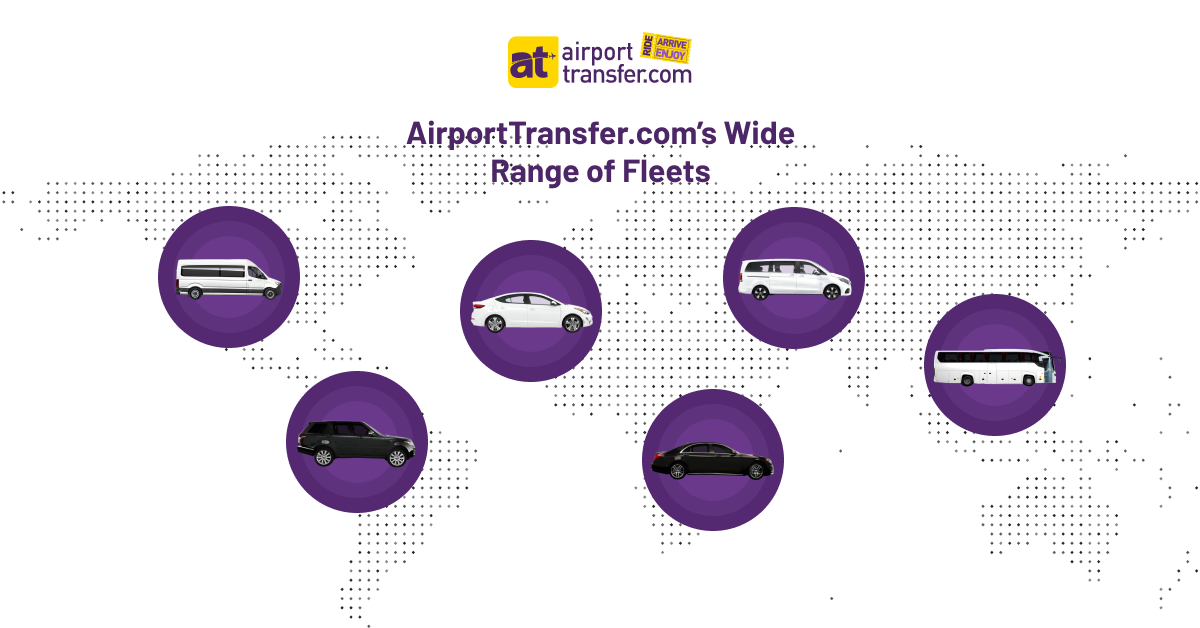 You will be very comfortable here because airporttransfer.com can take you to all of those places from the airport. To get from Jacksonville to Ponte Vedra Beach, airporttransfer.com is a more convenient option than a private van, black car service Jacksonville, FL, or Jacksonville Airport rideshare.
Thanks to airporttransfer.com, you can find the baggage claim area peacefully because you will not need to worry about finding a ride after baggage claim.
Airporttransfer.com offers a budget-friendly private airport transfer, prioritize your safety, privacy, and comfort, and takes care of your time management. Make sure you consider all of these necessary and essential details before deciding the transportation option you intend to choose.
Jacksonville Airport Shuttles
Jacksonville shuttle service is one of the transportation methods you can consider. Airport shuttle service is available at Jacksonville International Airport (JAX). You can look for Jacksonville Airport shuttles to hotel schedules.
However, you should know that just like Jacksonville Airport buses, airport shuttles have their schedules and will only be helpful with your time management issues. Besides, they will be shared rides, so they can be crowded. To avoid all of this, you may consider choosing private transfers.
Taxi Service at Jacksonville Airport
Another transportation option to consider is the taxi service. When considering taking a taxi as a transportation method, you can consider things such as the best taxi service in Jacksonville, FL, Gator City taxi, or Jacksonville Airport taxi rates. But you may end up paying additional costs to taxis.
You should know that taxi prices are usually very high in United States. It is also tough to find an available taxi right after you arrive at the airport, especially at a popular airport such as Jacksonville International Airport (JAX). It would help if you considered all of these details about the taxi option before you make up your mind.