If you are a citizen of a European country, whether a member of the European Union or not, you should know that your passport alone, even if it is valid, is not enough to enter the United States by air or sea. To pass through immigration in New York City or any American airport, you must require a Visa or authorization (ESTA)
Which countries can visit the U.S. without a visa?
Due to strict conditions, entering the United States is far from easy. However, in some cases, it is possible to enter the country without a USA visa. You can take advantage of The Visa Waiver Program VWP, which allows travellers from certain countries that meet certain conditions to travel to the United States without a visa.
Which countries are part of the USA Visa Waiver Program?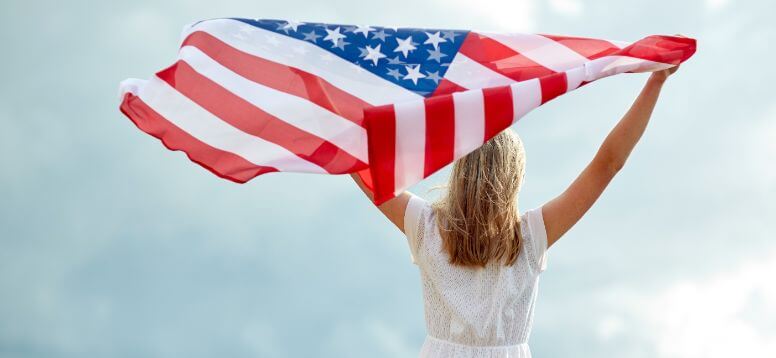 A large majority of countries in the world cannot benefit from the ESTA service for visa-free travel to the United States. A large part of these countries is European Union countries, probably because there are a lot of tourists coming from these countries.
If you would like to know more about the countries on this list, here are the details:
Andorra, Austria, Australia, Belgium, Brunei, Czech Republic, Denmark, Estonia, Finland, France, Germany, Greece, Hungary, Iceland, Ireland, Italy, Japan, Latvia, Liechtenstein, Lithuania, Luxembourg, Malta, Monaco, Netherlands, New Zealand, Norway, Portugal, San Marino, Slovakia, Slovenia, Singapore, Spain, Sweden, Switzerland, United Kingdom.
Conditions for Participating in the Visa Waiver Program (VWP)
The following are a few examples of things you can do on the VWP while in the U.S. Additionally, VWP travellers are typically allowed to transit via the U.S. to other countries.
It would help if you Were a National or Citizen of a Country Designated by the VWP.
It would help if you were a citizen or national of one of the following nations listed above to be eligible to travel to the United States under the VWP.
Note: British nationals must have the absolute right to reside permanently in England, Scotland, Wales, Northern Ireland, the Channel Islands, or the Isle of Man to be eligible to travel under the VWP.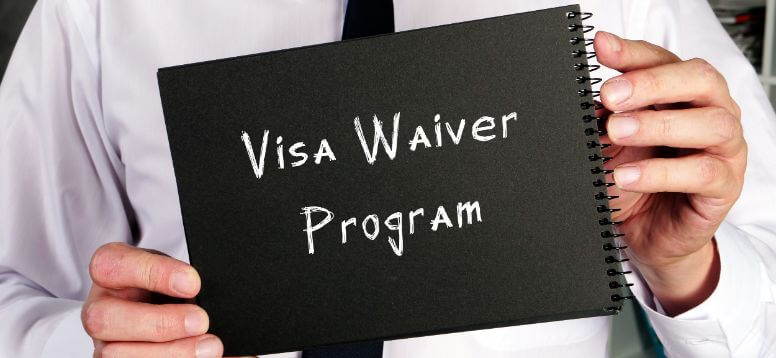 You Must Have a Passport
Travellers must have passports with specific security features to qualify for the Visa Waiver Program. You should meet all requirements for the Visa Waiver Program. The requirements are as follows:
There must be a machine-readable area on the biographic page of the passport.
The passport must be an electronic one with a digital chip containing the owner's biometric data.
As of April 1, 2016, everyone who plans to use the VWP must have an electronic passport, a more secure one with an implanted electronic chip. For more information, visit here.
Digital Photographs
All nations participating in the Visa Waiver Program must issue passports with a digital photo printed on the data page. Instead of being glued or laminated into the passport, a digital photo is printed on the page.
You can still travel without a visa even if your passport does not have this feature. It would help if you met the following criteria:
You have a current passport with a machine-readable zone issued before October 26, 2005, and you are a citizen of a country that joined the Visa Waiver Program before 2008.
Your "e-Passport" has a built-in computer chip that can save biographic data from the data page, a digital photo, and other biometric data.
READ MORE: Which European Country Gives Visa Easily to Indians?
You must have a Valid ESTA
You must get authorization through the Electronic System for Travel Authorization (ESTA) before boarding an air or sea carrier with a U.S. destination to travel without a visa under the VWP. The U.S. Customs and Border Protection (CBP) operates the ESTA web-based system to evaluate whether a person is qualified to travel under the VWP to the U.S. for leisure or business.
You must Update Your ESTA
Your ESTA's validity will typically be for two years. Additionally, you need to get a new ESTA if:
You get a new passport, including an emergency or temporary one.
You change your name.
You change your gender.
You change your citizenship.
You need to change your answers to any "yes" or "no" questions on the ESTA application.
Obtaining a visa waiver
To travel to the USA without a visa and obtain a visa waiver quickly, you can apply for ESTA online by following the link below or through the official website and filling out a simple application form with your valid passport number. Visit the ESTA webpage.
Travellers who can't use the VWP (ESTA) and need a visa
Because of the recent terrorist attacks in Europe, the system has been updated, and the program has been strengthened to exclude sure travellers. These exceptions apply to those who:
had visited particular countries (Iran, Iraq, Sudan, Syria, Libya, Somalia, and Yemen on or after March 1, 2011),
have dual citizenship with any of the countries indicated above,
whose ESTA, visa, or entrance into the United States has previously been denied,
went on a trip with a Visa Waiver and stayed too long,
are visiting the United States but are not citizens of a nation that is a part of the VWP program.
wish to visit the United States for more than 90 days as business travellers or as tourists
are airline crew members
are students or interns
are exchange visitors and temporary workers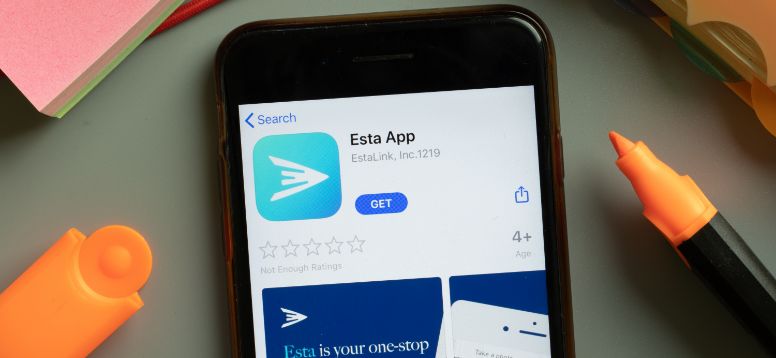 What are other requirements to obtain an ESTA?
If you are a traveller from one of the ESTA countries listed above, you can travel to the United States without a visa through the ESTA system. However, you must also stay in the U.S. for less than 90 days and not go there to work or study.
Many travellers from nations participating in the Visa Waiver Program have remained longer than the allowed 90 days. In a report released by the Department of Homeland Security, visa holders like nonimmigrant students and exchange visitors are excluded from the list of breaches committed by travellers who came by air and sea under the Visa Waiver Program.
READ MORE: What is needed to update a U.S. passport?
For more information, please visit the external links to travel to the United States without a visa as follows:
You might be interested