Sicily, the largest island in the Mediterranean Sea, Italy, is a treasure trove of ancient Greek wonders, stunning landscapes, and rich history. If you're planning a trip to Sicily, you're in for an unforgettable experience. From exploring Mount Etna, an active volcano, to delving into the island's ancient history and enjoying its sandy beaches, Sicily offers a wide array of activities for every kind of traveller. Here are some highly recommended things to do during your visit.
Best Activities in Sicily
Marvel at Mount Etna
A trip to Sicily is incomplete without exploring Mount Etna, one of the world's most famous volcanoes. You can take a guided tour or hike up the mountain to witness its breathtaking landscapes. If you prefer a more relaxed experience, hop on a cable car ride that will take you closer to the summit, where you can enjoy panoramic views of the surrounding areas. Don't miss the opportunity to explore the lava caves and witness the volcanic activity up close.
Explore Ancient Greek Treasures
Sicily has a rich ancient Greek history, and there are several sites where you can explore these fascinating ruins. The Valley of the Temples in Agrigento is a UNESCO World Heritage Site featuring exceptionally preserved Greek temples, including the Temple of Concordia and the Temple of Juno. In Taormina, visit the Greek Theater, a remarkable amphitheatre with stunning views of the sea.
Wander Through Historic Sites
Sicily is dotted with historic cities and towns that offer a glimpse into its past. In Syracuse, visit the Ear of Dionysius, a limestone cave with remarkable acoustics. Explore the archaeological park of Neapolis, which showcases ancient Greek and Roman ruins, including an impressive amphitheatre. In Cefalù, climb up to La Rocca, a medieval fortress that provides panoramic views of the town and coastline.
Embark on an Island Adventure
Sicily's proximity to the Aeolian Islands makes it a perfect base for exploring these enchanting volcanic islands. Take a boat trip from Milazzo or Messina and visit islands like Lipari, Stromboli, and Vulcano. You can hike to volcanic craters, relax on black sand beaches, and enjoy the unique beauty of each island.
Experience Baroque Architectural Marvels
The city of Palermo is a haven for lovers of Baroque architecture. Visit the Palermo Cathedral, a magnificent blend of different architectural styles, and marvel at the intricate decorations and artwork inside. Don't miss the Quattro Canti, a Baroque square adorned with statues and fountains that symbolize the four seasons and four Spanish kings. Explore the Palazzo dei Normanni, a stunning palace that houses the Sicilian Regional Assembly and the Palatine Chapel, known for its exquisite Byzantine mosaics.
What to Do in Sicily for a Week?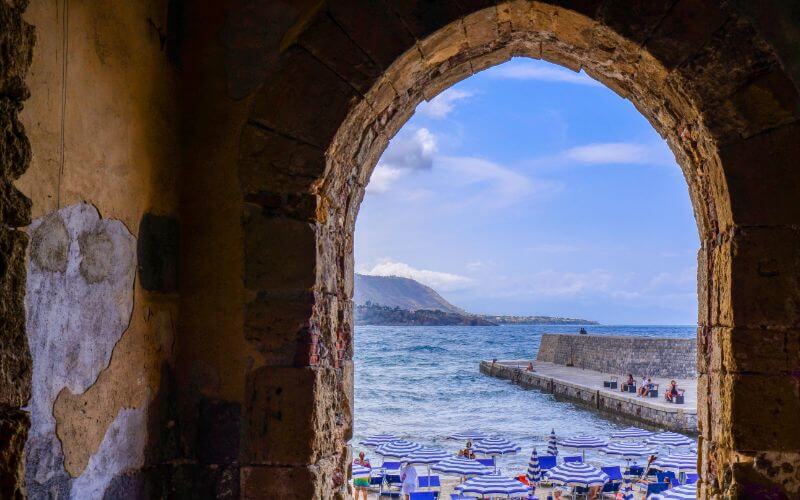 Visit Museums and Cultural Centers
Sicily's museums provide an in-depth look into the island's history and culture. The Archaeological Museum of Syracuse showcases an extensive collection of artefacts from ancient Greek and Roman periods, including sculptures, pottery, and jewellery. The Regional Archaeological Museum Antonio Salinas in Palermo houses an impressive collection of archaeological finds, including the famous bronze statue of the Dancing Satyr.
Soak up the Sun on Sandy Beaches
Sicily boasts beautiful beaches with crystal-clear waters. In San Vito Lo Capo, relax on the soft white sands and swim in the turquoise waters. Mondello, near Palermo, offers a lively beach atmosphere with a wide range of water activities. Cefalù Beach, with its charming town backdrop, is another popular spot for sunbathing and swimming.
Unique Things to Do in Sicily
Among many great highlights in Sicily, there are also some unique activities to do. Here are some suggestions for your trip!
Puppet Theater
Witness the traditional Sicilian art form of puppet theatre, known as "Opera dei Pupi." In Palermo, you can attend performances featuring intricately designed puppets and captivating storytelling.
Scala dei Turchi
Visit the stunning Scala dei Turchi, a natural white rock formation located near Realmonte. Its unique staircase-like shape and white marl cliffs make it a picturesque spot for a stroll or sunbathing.
Zingaro Nature Reserve
Explore the Zingaro Nature Reserve, located on the northwest coast of Sicily. This untouched natural paradise offers hiking trails, breathtaking cliffs, secluded beaches, and a chance to spot rare flora and fauna.
Caltagirone's Staircase
In the town of Caltagirone, marvel at the famous Staircase of Santa Maria del Monte. This staircase is adorned with colourful ceramic tiles, each one telling a story or showcasing traditional Sicilian designs.
Trapani Salt Pans
Discover the ancient salt pans in Trapani, where salt has been harvested for centuries. Explore the unique landscape, learn about the salt extraction process, and enjoy the beautiful views of windmills and salt mounds.
November is the time for the olive harvest in Sicily. Visit olive farms and witness the traditional methods of olive picking and pressing. You may even have the opportunity to participate in the process and taste freshly pressed olive oil. Explore Sicily's renowned wineries and vineyards, particularly in the regions of Marsala and Etna. Take guided tours, learn about the winemaking process, and savour the unique flavours of Sicilian wines.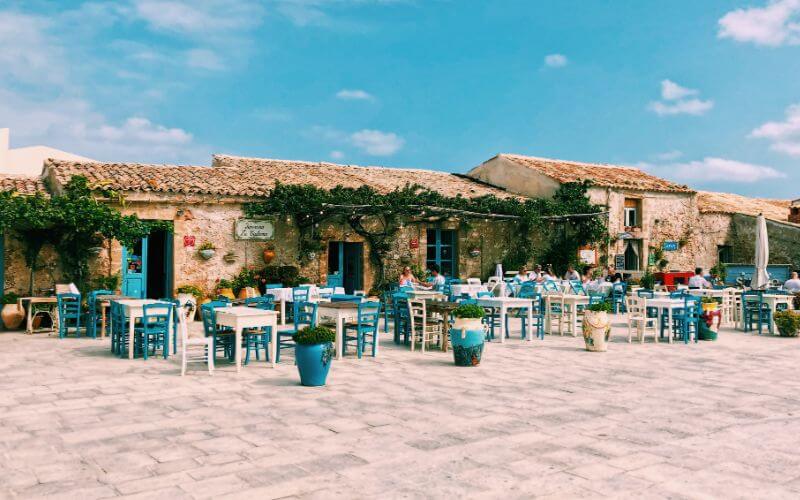 Private Airport Transfers in Sicily
If you're organizing a visit to Sicily and considering the transportation options from the airport to your destination, AirportTransfer.com is the ideal solution for you!
What sets AirportTransfer.com apart?
At AirportTransfer.com, we pride ourselves on being a reliable transportation provider that offers safe and comfortable rides. Our experienced drivers and well-maintained vehicles ensure a smooth and enjoyable journey. When planning your trip to Catania Airport in Sicily, choosing our service guarantees you a fantastic transportation experience. The glowing reviews from our satisfied customers speak to our status as a highly recommended choice. With AirportTransfer.com, you can travel with confidence and have peace of mind throughout your journey.
The best Sicily transfer reviews are at AirportTransfer.com!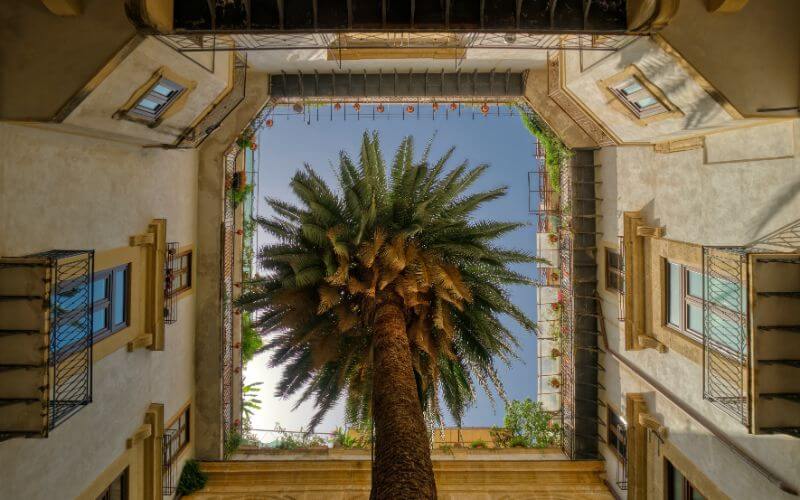 Frequently Asked Questions
You might be interested