Nestled along the picturesque Sunshine Coast of Queensland, Australia, Noosa is a captivating coastal town that captivates visitors with its pristine beaches, crystal-clear waters, and stunning natural landscapes. With Main Beach offering a picturesque setting for sunbathing and water activities, and Sunshine Beach attracting surf enthusiasts with its golden sands and fantastic surf breaks, Noosa is a haven for beach lovers. The renowned Noosa National Park beckons adventurers with its scenic coastal trails, providing breathtaking views of the ocean and opportunities for wildlife spotting. From its vibrant dining scene and boutique shopping to its laid-back atmosphere and natural beauty, Noosa has something to offer every traveller seeking relaxation, outdoor adventure, and a taste of coastal charm.
Travelling from Sunshine Coast Airport to Noosa
Are you planning a trip to the picturesque Sunshine Coast in Australia? If so, you'll want to make sure you have a smooth and hassle-free transfer from Sunshine Coast Airport to the charming town of Noosa. Luckily, there are several transfer options available to suit your needs and preferences. Let's explore the various ways you can reach Noosa from the airport. You can carefully evaluate and pick the best transfer from Sunshine Coast Airport to Noosa.
Shuttle from Sunshine Coast Airport to Noosa
Shuttle services are a popular and convenient option for airport transfers from Sunshine Coast Airport to Noosa. These services operate on a scheduled basis and are designed to accommodate multiple passengers travelling to the same destination.
Shared shuttles are a cost-effective option for travellers who don't mind sharing the ride with other passengers. These shuttles typically have fixed departure times and follow designated routes, picking up passengers from various locations within the airport. Shared shuttles are ideal for solo travellers or small groups looking to save money while enjoying a comfortable and reliable transfer.
To secure your seat on a shuttle, it is recommended to make a reservation in advance. Many shuttle service providers offer online booking systems, allowing you to conveniently reserve your spot and provide details about your flight arrival time. By pre-booking, you can ensure that a shuttle will be waiting for you upon your arrival, saving you time and effort. Prices can range from around $20 to AUD 40 per person for a one-way transfer from Sunshine Coast Airport to Noosa.
Rent a Car from Sunshine Coast Airport to Noosa
Renting a car from Sunshine Coast Airport is a popular option for travellers who prefer the freedom and flexibility of having their transportation. Sunshine Coast Airport hosts several reputable car rental companies, both international and local. These companies have counters located in the arrivals area of the airport terminal, making it convenient to pick up and drop off your rental vehicle.
It is recommended to make a reservation in advance to ensure availability and secure the best rates. Most car rental companies provide online booking platforms where you can easily reserve your vehicle, specify the dates and times of your rental, and select any additional features or services you might need, such as child seats or GPS navigation.
The cost of renting a car from Sunshine Coast Airport varies based on factors such as the rental company, the type of vehicle, the rental duration, and any optional extras. Prices generally start from around $40 to AUD 60 per day for economy or compact cars. Luxury or larger vehicles will typically have higher daily rates. It's important to consider additional costs such as fuel, insurance, and any applicable taxes or fees when budgeting for your car rental.
Before hitting the road, familiarize yourself with the local driving laws and regulations in Noosa and Australia. Drive on the left side of the road, and remember to adhere to speed limits and traffic rules.
Taxi from Sunshine Coast Airport to Noosa
Taxi services are a popular option for transportation from Sunshine Coast Airport to Noosa. Sunshine Coast Airport has designated taxi ranks where you can find taxis waiting to pick up passengers. After exiting the airport terminal, you will find the taxi rank nearby. Follow the signs or ask airport staff for directions if needed. The taxi rank ensures a fair and organized system for passengers to access taxis conveniently.
The distance between Sunshine Coast Airport and Noosa is approximately 30 kilometres (18.6 miles). The journey usually takes around 30 to 40 minutes, depending on traffic conditions. Taxis are a convenient option for covering this distance, and the travel time may vary slightly depending on the route taken. The fare for a taxi from Sunshine Coast Airport to Noosa is typically calculated based on the distance travelled and any additional charges such as airport surcharges or tolls. While the exact pricing can vary among different taxi companies, you can generally expect the cost to range from approximately $60 to AUD 90 for a one-way trip, depending on factors like traffic conditions and the time of day.
Keep in mind that some taxi companies may apply an additional airport surcharge for trips originating from Sunshine Coast Airport. This surcharge helps cover the fees associated with operating at the airport. The surcharge is typically added to the total fare and may vary among different taxi companies.

Private Transfers from Sunshine Coast Airport to Noosa
AirportTransfer.com offers private transfer services from Sunshine Coast Airport to Noosa, providing a convenient and personalized transportation option. Here's some information about private airport transfers through AirportTransfer.com:
Private Transfer Service: AirportTransfer.com specializes in providing chauffeured transfer services, ensuring that you have exclusive use of the vehicle for your journey from Sunshine Coast Airport to Noosa. Private transfers offer a more personalized experience, allowing you to travel at your preferred time and enjoy the convenience of door-to-door service.
Booking Process: To arrange an airport pickup, you can visit the AirportTransfer.com website and navigate to the booking section. Enter your pickup location (Sunshine Coast Airport) and your desired destination (Noosa), along with your travel dates and passenger details. The online booking process is straightforward and user-friendly, allowing you to select the vehicle type and any additional services or amenities you may require. Please note that you can also contact AT on WhatsApp.
Vehicle Options: AirportTransfer.com offers a variety of vehicle options to accommodate different group sizes and preferences. You can choose from a range of vehicles, including sedans, SUVs, minivans, and even luxury vehicles, depending on your needs and budget. The available vehicle options are displayed during the booking process, allowing you to select the one that best suits your requirements.
Professional Drivers: AirportTransfer.com ensures that private airport transfers are conducted by professional and experienced drivers. The drivers are knowledgeable about the local area, providing a safe and efficient journey from Sunshine Coast Airport to Noosa. They are also helping you for handling your luggage and ensuring your comfort throughout the transfer.
Why should you choose AirportTransfer.com?
AirportTransfer.com is dedicated to providing reliable transportation services that prioritize the expertise and professionalism of our drivers, as well as the quality of our vehicles, to ensure a pleasant and satisfying travel experience. We tailor our services to meet the unique needs of travellers departing from Sunshine Coast Airport. The consistent positive recommendations and satisfied feedback from our customers are a testament to our outstanding reputation as a premier transportation service provider.
The best Sunshine Coast Airport transfer reviews are at AirportTransfer.com!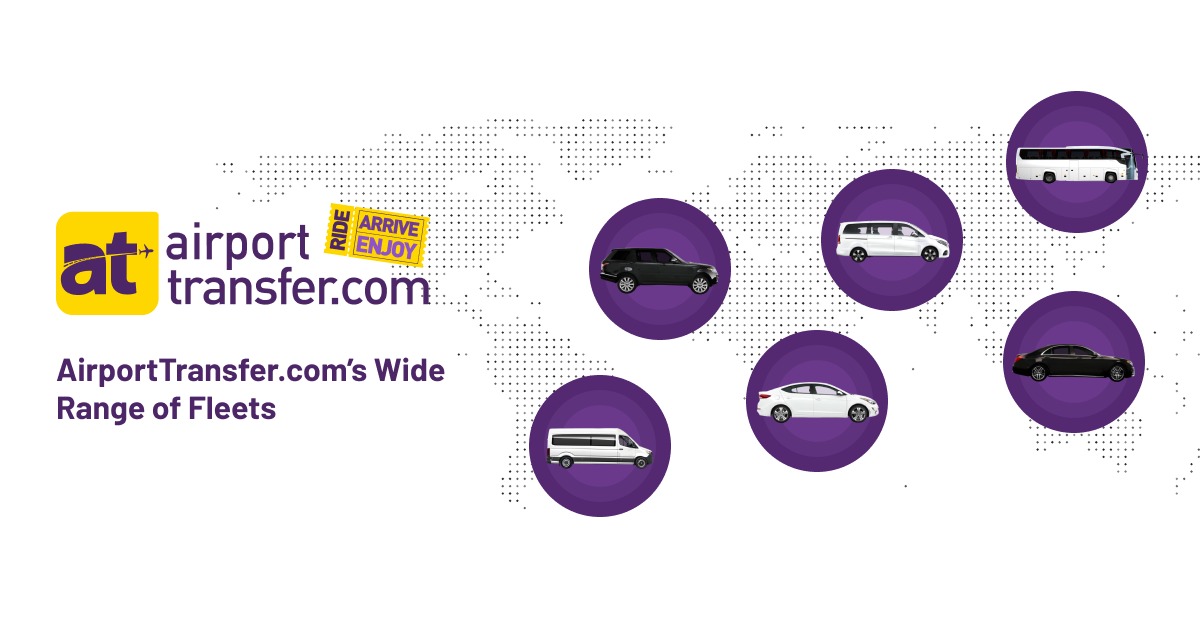 Frequently Asked Questions
You might be interested