South Korea is a great place to visit. There are lots of unique places to visit in South Korea, especially in it is capital. You will see that your free time will be filled with amazing memories with all the things to do in South Korea Seoul.
Many famous things in South Korea will be waiting for you, including Bukhansan National Park, Hongdae, Insa-dong, and Itaewon Special Tourist Zone. With its various tourist attractions, its trends that become prevalent all around the world, and South Korean food culture -which is filled with famous Korean food almost everyone enjoys- there could be at least 100 things to do in South Korea and we will discuss seven of them here. If you decide to visit South Korea for one week, here you can find all the fun things to do in South Korea to make each day count.
Let us dive in and give answers to your questions "What is Korea famous for?", "Is South Korea cheap for tourists?", "What is Korea's favorite food?" and of course, "What can you do in South Korea for 7 days?" Trust me, we can find something for each day with detailed guide!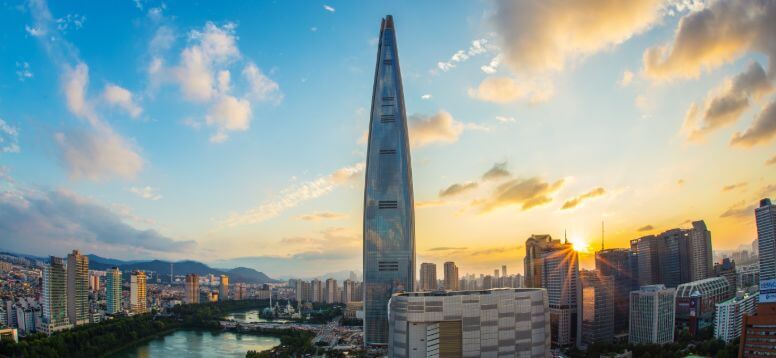 When you are planning a trip to South Korea for a week, the first thing that comes to your mind is probably your "1 week in Korea budget". So, as much as you are excited about this fun and exciting trip, you are asking yourself "How much money do I need for 7 days in Korea?". In reality, it is safe to state that South Korea is an affordable country to visit except for its famous and catchy capital, Seoul. When you are considering your budget for a Korea trip for 7 days, you need to take your flight prices and accommodation into consideration.
In South Korea, there is an airport called "Incheon International Airport". So, you can fly to South Korea from your country and arrive at this airport. If the price of your flight is not super expensive, which depends on where you are flying from, the only thing that could bother your budget would be your accommodation. Once you arrive at the airport, the best thing you can do is to use private airport transfer because these private airport taxis are comfortable, safe, and affordable.
Plus, you will be able to get to your hotel or destination quickly and start your trip earlier. You would not want to wait for public transportation for hours with all your suitcases. To prevent that kind of a start to your trip, do not forget to visit airporttransfer.com to see all the benefits of choosing private airport transfer to make your trip better from the start!
What is Korea Famous for?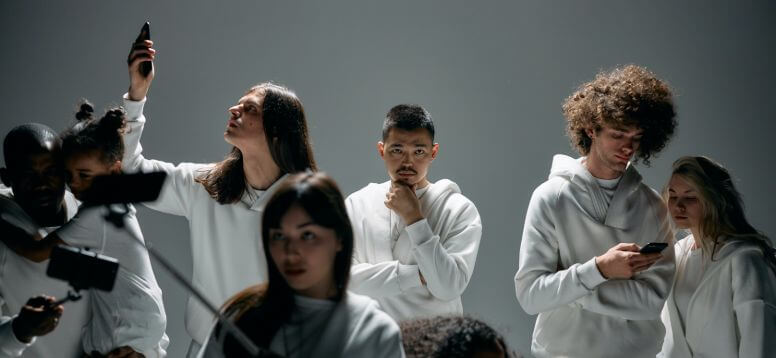 South Korea is a famous tourist destination because it has lots of beauties to offer with lots of attractions. Especially, the span of all the things to do in South Korea in summer is really extensive. Their food culture is also very interesting to the rest of the world. Korean food names are all becoming a trend in different countries.
Well, there are definitely many crazy things to do in South Korea, but South Korea is also extremely famous all around the world for its music. K-pop culture dominates the world. Almost every part of the world is under the influence of their music genre, which is well-received by the people as innovative and fun. In the end, with its tourist attractions, with its glorious capital Seoul, with its delicious food culture, and its innovative music genre, South Korea is very famous all around the world.
What is Korea's Favorite Food?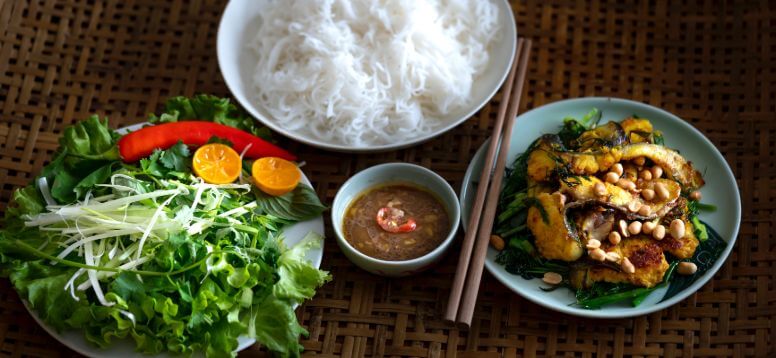 Korea has an interesting and delicious food culture. So, it is normal for a traveler to ask "What is Korean main food?" Well, Korean cuisine is super rich and extensive but it could be said that their main food is Bulgogi. It is a meat dish and it has a cultural way of being cooked by the Koreans.
Other than Bulgogi, the top 5 Korean dishes could be Kimchi, which is a form of mixed pickles unique to Korea, Korean stew, Korean fried chicken, Korean instant noodles, and Japchae, which is like glass noodles made from potato starch. With lots of diversity, let us ask "What are four popular foods in South Korea?" then.
🥢 Well, Bulgogi, Kimchi, Hoeddeok, and Bibimbap could be counted as the four popular foods in South Korea. Bulgogi is a meat dish that is cooked in a cultural way; Kimchi resembles mixed pickles with lots of different vegetables and they are all marinated; Hoeddeok resembles pancakes but they are also made culturally and traditionally in South Korea; lastly, Bibimbap is a bowl of many different ingredients, such as eggs, rice, vegetables, meat, and other flavored additions.
Korean food is also very popular in other countries, for instance, in the United States. So many Korean restaurants serve almost all kinds of Korean food in America but Kimchi is probably the most popular Korean food in America.
What Can You Do in South Korea in 7 Days?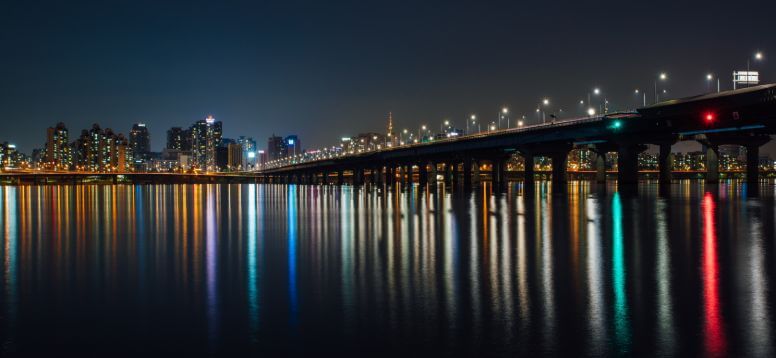 If you are curious about South Korea and ask yourself "What can a foreigner do in South Korea?" This is the right place. South Korea has a very impressive culture, and its roots go way back. Luckily, there are lots of things to do in South Korea 2022. Here, we will deal with the South Korea itinerary for 7 days. And after that, you will be asking yourself "Is seven days enough in South Korea?" instead.
Day 1 in South Korea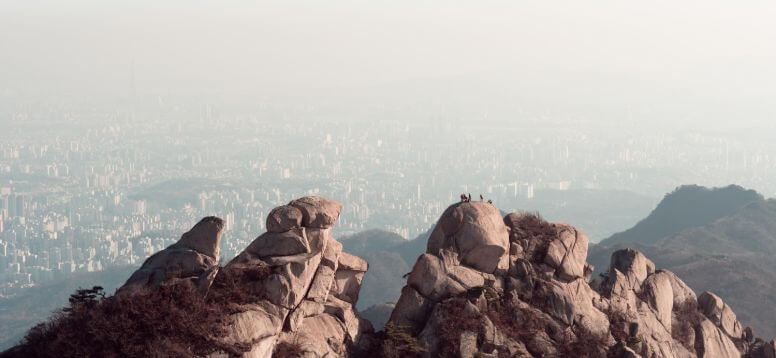 When you arrive at Incheon International Airport, private airport transfer will get you to the city capital Seoul safely and quickly. Once you arrive in Seoul, you will see all the fun things to do in South Korea. First, you should visit Bukhansan National Park and enjoy the beauties of nature. After that, you should pay a visit to the National Museum of Korea and The War Memorial of Korea. These museums will let you gather broad information about the country you are visiting.
Well, once you are done with your visits, do not forget to enjoy yourself with all the delicious food in South Korea. You should definitely taste Kimchi in its own country. If you are not tired yet, you could use some entertainment after a day of gaining useful information. Visit the amusement parks in Seoul. There is Lotte World and Seoul Land, both of them are really fun amusement parks in Seoul. Let yourself have some fun before you end your first day in South Korea. This trip will be worth it and you will want more days to spend here.
⭐ By the way: What to Do in Japan For 1 Week?
Day 2 in South Korea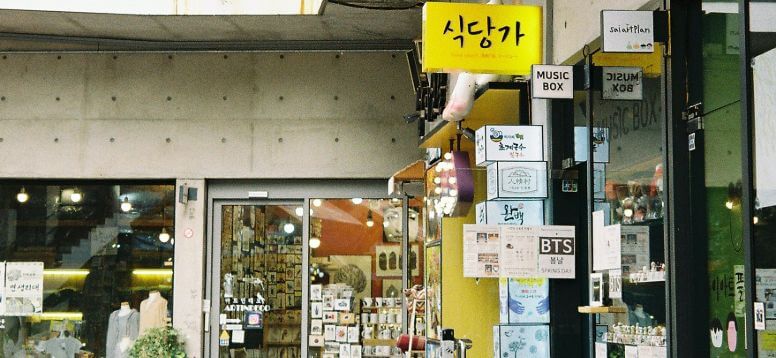 Since you are in Seoul, know that you should not leave the city before visiting Insa-dong. Insa-dong is a main street in Seoul and it is like a cultural mall. There are lots of stores and many of them sell things that you cannot find anywhere else. In here, you will see unique pieces that will be memorable for the rest of your visit. If you want to go shopping in South Korea, Insa-dong is the best place to experience beautiful adventures and make really good memories. There are also significant palaces in Seoul.
You should visit Gyeongbokgung Palace and Changdeokgung Palace. Gyeongbokgung Palace is a historic attraction that is really old. Visiting this palace will make you feel nostalgic and you will experience history. The garden of the palace also has great scenery that you can enjoy. Changdeokgung Palace is also one of the royal palaces in Seoul. In this palace, you will see many authentic components of Korean culture.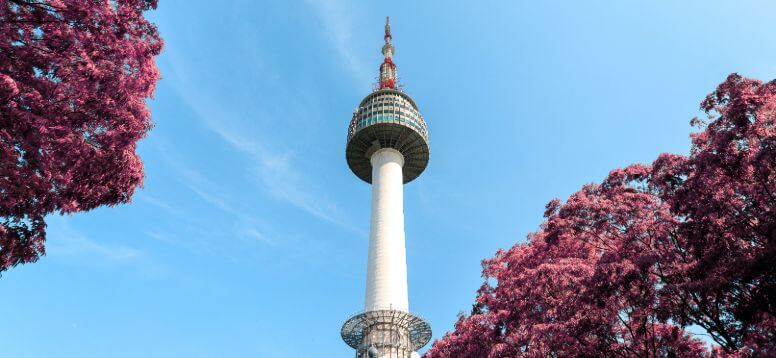 After you pay your visits to these historical palaces, our next stop is "N Seoul Tower". This glorious tower will give you a glance of the whole Seoul.
🍽️ It is time to eat! Today, you should give Bibimbap a try. Bibimbap is a magnificent bowl of various foods cooked in cultural and traditional ways of South Korea. In it, you will have eggs, rice, meat, vegetables, and herbs. You can have Bibimbap either cold or hot, it will be your call. After eating this delicious cultural food, you should visit Gyeongui Line Forest Park. You will be fascinated by the beauty of this park and it will be great to spend some time here after your delicious meal.
Day 3 in South Korea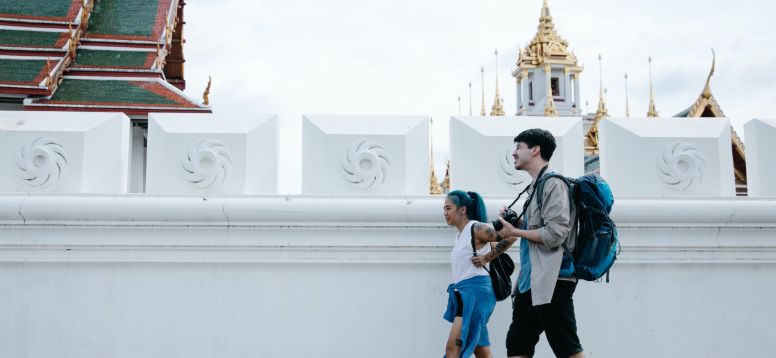 Today, you should go see Itaewon Special Tourist Zone. This special tourist zone became popular when South Korea was the house of the Olympic Games in 1988 in Seoul. When you visit Itaewon Special Tourist Zone, you will be able to see many foreigners living in this zone. There are also many interesting shops you can visit. These shops will offer you unique pieces that will always remind you of this vacation in South Korea.
🍽️ Today's food will be Samgyeopsal. If you eat pork meat, you can try this food. If you do not eat pork meat, you can try Soft Tofu Stew. Samgyeopsal is served with lettuce and some vegetable mixes. Soft Tofu Stew has tofu and lots of flavored vegetables in it. You will most definitely enjoy this meal.
Day 4 in South Korea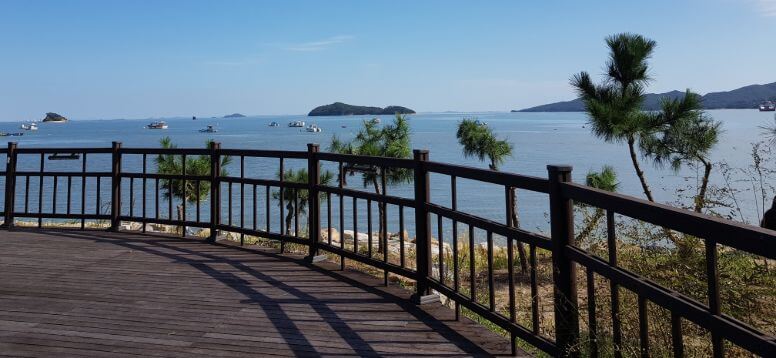 On your fourth day in South Korea, embrace yourself for a trip to wonderland. You should visit Songwol-dong Fairy Tale Village. The tickets are free, so you can enjoy yourself here without having to think about money. Songwol-dong Fairytale Village literally looks like a place taken out of a movie scene. The buildings are all colorful and fun. Here, you will feel like a fictional character and it will make you feel so excited.
🍽️ Today, try Bulgogi. Bulgogi is probably the most famous food in South Korea. This meat dish is made with marinated meat. Bulgogi has lots of flavors in it. You will enjoy this so much!
⭐ Popular blog: How to Travel Solo
Day 5 in South Korea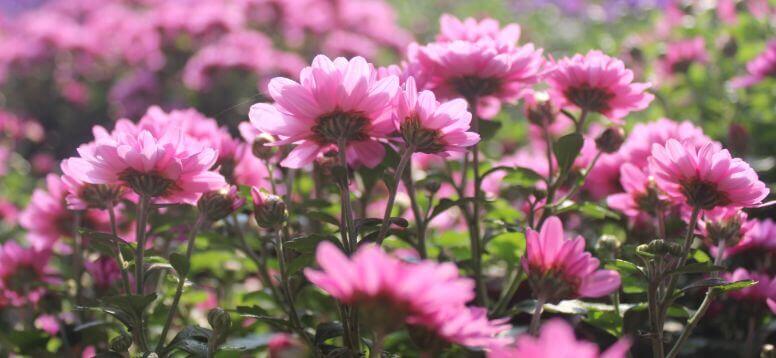 Start your day early, because we are going to visit The Garden of Morning Calm. This place is as magical as it sounds from its name. The colorful trees embroider the scene. This gorgeous scene will definitely give you the morning calm you need. You can come here with your loved ones or you can come by yourself to find the calmness and bliss of your solitude. Only the shiny trees will accompany you.
🍽️ Today, do not forget to try Buchimgae. Buchimgae is similar to pancakes. It is also made with eggs and dough but it has a traditional way of being cooked. Even the smell of it will make you remember the day you spent in South Korea.
Day 6 in South Korea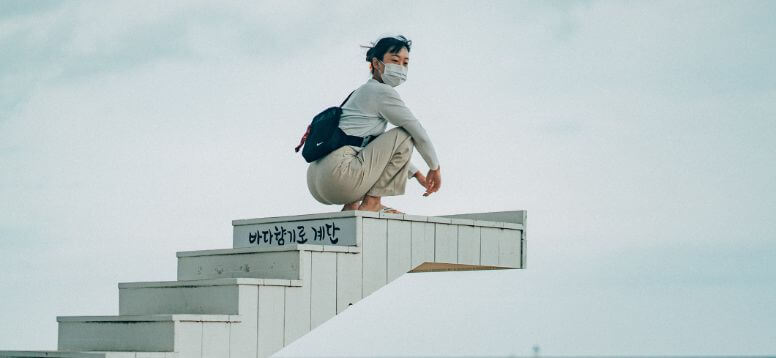 On your sixth day in South Korea, you probably already start feeling like seven days will not be enough for you to get enough of South Korea and everything it has to offer. Today, you should visit Sokcho Beach. The water is all shiny and the sand will make you feel like you are in a movie scene. This dreamy beach will offer you a great day, especially if you are visiting South Korea during summer.
🍽️ Today, you should try Korean fried chicken. This dish is fried with the traditional ways of South Korea. It has a great crust and it is dressed with lots of flavor. Also, you should try Dasik today. These are tiny cookie-like desserts that can sweeten your day, especially if you have tea with it.
Day 7 in South Korea – Here is Your Last Day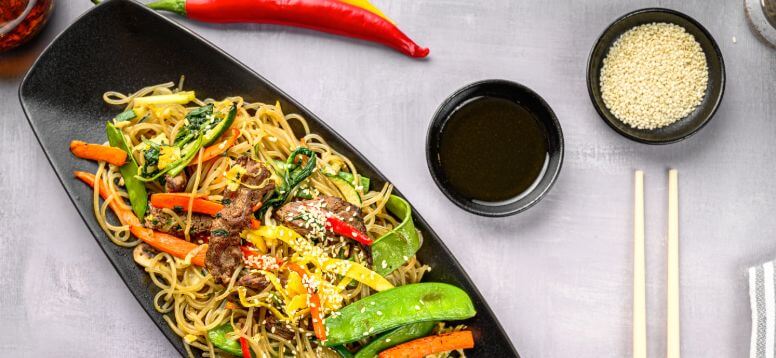 Well, I know you cannot get enough of this place yet! However, we arrive at our final day. Finally, today, you should visit Gukje Market. Gukje Market is extremely popular in South Korea. You can find lots of different things here. It is a very lively market and you can get some unique pieces to remember this trip forever.
🍽️ Today, try Japchae. It is a unique noodle with lots of vegetables and it looks like a salad. Enjoy your meal and trip!
You might be interested