If you plan to visit Eastern Europe and are not sure where to go, visiting Sofia is an excellent option because there are many different things to do in Sofia. These are your things to do in the Sofia blog, from the largest synagogue in the Balkan region to several Orthodox churches. Keep reading for planning an entertaining trip to Sofia.

Is Sofia Bulgaria cheap?
If you're searching for an affordable vacation, Sofia is highly recommended. The city is one of the cheapest cities in Europe. While Sofia is a charming city with European facilities and is known for its nightlife, its prices make the city worth visiting.
How can I get from Sofia Airport to city centre as a tourist?
A private shuttle service is a quickest and most reliable method of transporting guests from Sofia Airport to their accommodation. As Airporttransfer.com, we guarantee 100% refund and safe transfer. It makes it simple to organize private transportation for Bulgaria airport passengers.
What is there to do in Sofia in 3 days?
On your first day, spending it in Sofia exploring the city centre is an excellent way to cross some of the things to do in Sofia list. Because most of the attractions are close together, you may easily spend the entire day on foot.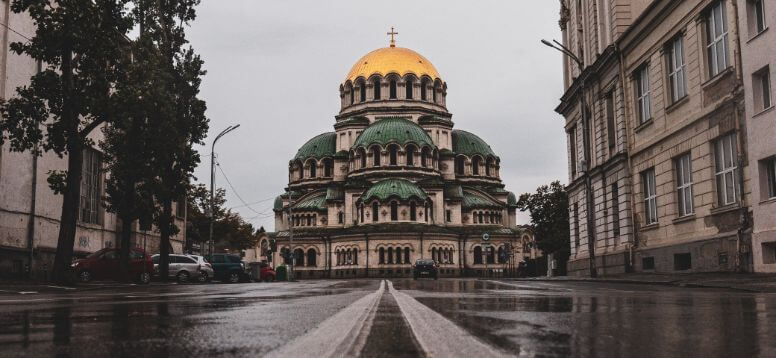 ✓ The Rotunda, Vitosha or the Sofia Synagogue can be your starting place. On your second day in Sofia, exploring the city, taking some photos, and eating local food like Banitsa or Tarator can be good options.
✓ The Russian Church, the National Art Gallery, and the Alexander Nevsky Cathedral are good.
✓ If you are up to it for the last day, the Simeonovo trek close to Sofia is an option. It begins from the last bus stop and continues to the top of the mountain, Cherni Vrah, also known as Black Peak.
✓ Sofia's closeness to Vitosha mountain also makes visiting here one of the things to do in Sofia, almost Sofia, on your third day.
🔴 Holidays in the Balkans - Cheapest Balkans Countries | 2022
1- Visit St. Alexander Nevsky Cathedral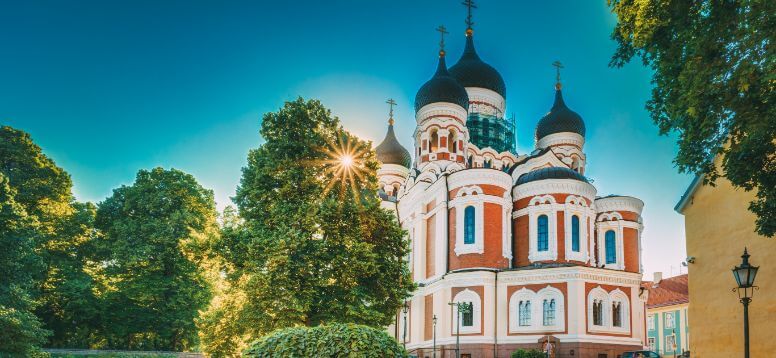 ✓ The size of this structure will amaze you. St. Alexander Nevski is the Balkan region's second-biggest cathedral. As one of Sofia's attractions with majestic architecture, the cathedral was built in the 1880s.
✓ When entering, do not forget to look at the central dome's ceiling, which features a fresco of the Lord God Sabbath.
✓ It is one of the things to see In Sofia. The crypt under the church has been converted into a museum of Orthodox icons.
✓If you're interested in Orthodox Christianity's history, this may be worth visiting.
✓Additionally, the Monument to the Unknown Soldier is located here.
2- Visit the National Palace of Culture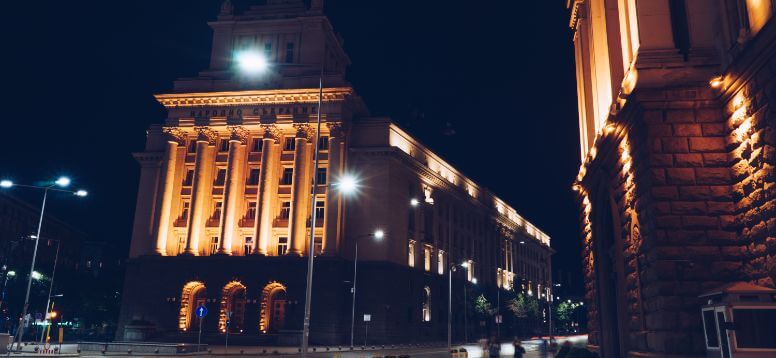 ✓ Communist architecture is one of the attractions in Sofia, Bulgaria.
✓ Numerous examples may be seen around the city, but one notable structure, a must-see in Sofia, is the National Palace of Culture.
✓ Additionally, it is a popular gathering place for Sofia's youth.
✓ The structure is still in use as an exposition and convention centre and is the largest of its kind in the Balkans.
🔴 Maybe you are interested: Things to Do in Istanbul
3- See Vitosha Boulevard
Even if you are not a shopper, visiting Vitosha Boulevard is one of the things to do in Sofia while you are there. It breaks the capital's hectic crowd as a pedestrianized street.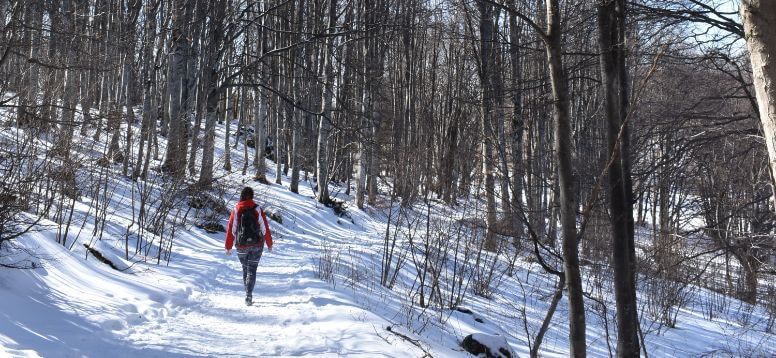 ✓ In addition to being a quiet place, Vitosha Boulevard, Sofia's principal pedestrian boulevard, is densely packed with shops and restaurants.
✓ You can see Vitosha Mountain, the city's highest peak.
✓ You can visit here for shopping in Sofia and stroll along the street, only window shop, have a beverage at a café, and meander by several churches.
4- Visit Nedelya Church
This one of the places to visit in Sofia can look like a relatively ordinary 10th-century church, and it has witnessed some significant events in Bulgarian history.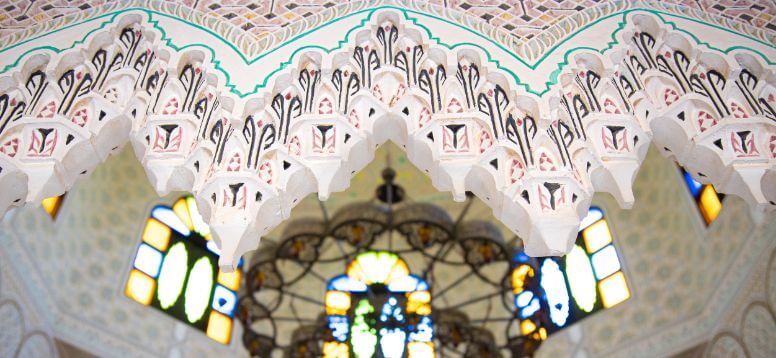 ✓ For example, in 1925, the Bulgarian Communist Party conducted an offensive that resulted in the murder of 134 people immediately and more fatalities afterwards.
✓ St. Nedelya Church was destroyed multiple times and had to be rebuilt as one of the things to do in Sofia.
✓ Reliving the history here is a must.
5- Visit Boyana Church
Boyana Church was constructed in three phases between the 1000s and 1800s, with the most significant additions occurring during the Second Bulgarian Empire in the 1200s.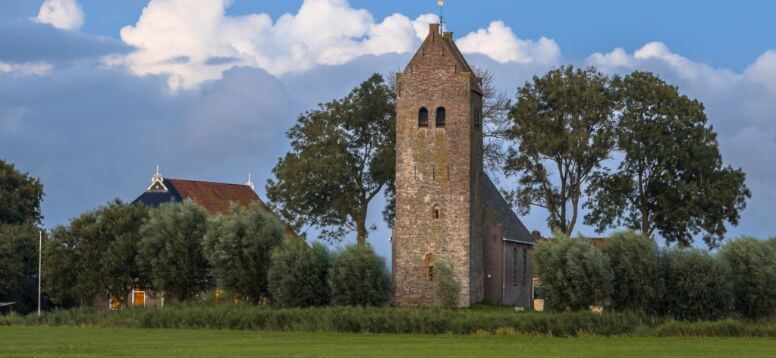 ✓ It is when the magnificent interior frescoes were created, showing over 240 historical and biblical characters realistically 200 years before Renaissance painters did likewise.
✓ These make this place one of the Sofia places to visit.
✓ The paintings, by an unknown artist, depict two Bulgarian kings, Tsar Konstantin Assen and Tsar Koloyan, with their wives.
🔴 If you are curious, Top Travel Destinations for Seniors
6- Visit the Church of St. George oldest building
St. George Rotunda is another one of Sofia's tourist attractions, as it is the city's oldest structure. It was constructed in the 4th or 5th century AD and converted to a church in the 6th century, but the neighbouring Roman remains are much older.
✓ The exquisite murals on the inside walls were discovered in the 20th century after being painted over by the Ottomans when they transformed the structure into a mosque.
✓ Step inside as one of the things to do in Sofia to admire the intricate medieval paintings covered by the Ottomans during the church's conversion to a mosque in the 1600s.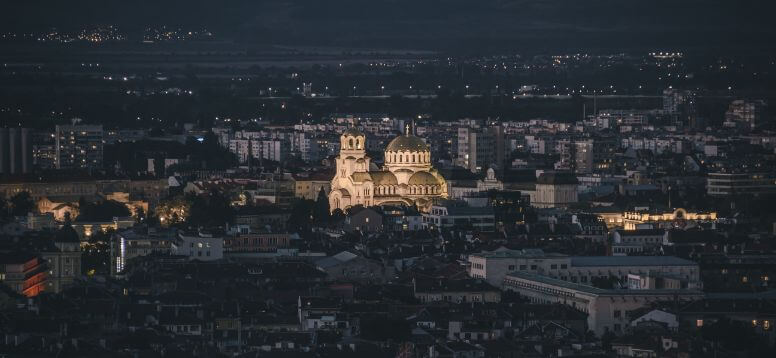 7- Climb to Vitosha Mountain
One of the unusual things to do in Sofia can be taking the lift to the top and then trekking down. Additionally, skiing is an option during the winter, so yes, there are things to do in Sofia in December.
✓ Additionally, you can see the mountain's largest waterfall, Boyana Falls.
✓ On the mountain, there is also a monastery. Vitosha, a massive hill in a natural park, climbs to more than 2,200 meters beyond Sofia's southwestern suburbs.
✓ Vitosha is most easily reached through Aleko, the mountain's ski resort, where the Simeonovo gondola lift drops you down.
✓ You can choose which activity to do according to the Sofia Bulgaria weather.
8- Visit Banya Bashi Mosque
Mimar Sinan, a ground-breaking Turkish architect famous for remarkable buildings throughout the Ottoman Empire, designed the mosque during this era.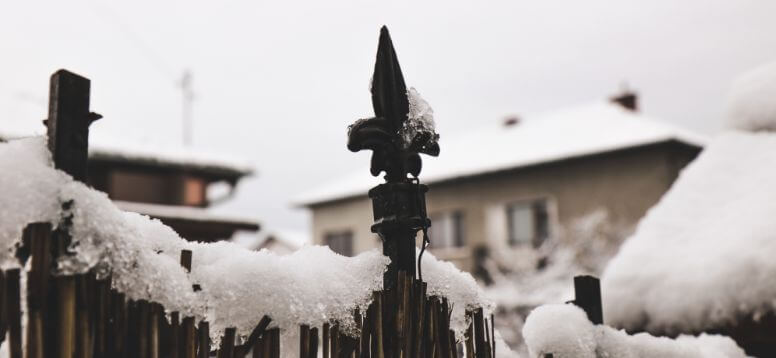 ✓ Banya Bashi dates back to 1576, when the city's Ottoman rule began.
✓ The mosque's interior is stunning, making visiting it one of Sofia's things. The tiles are an outstanding representation of Islamic art.
✓ Visitors to the 16th-century hall of worship are admitted for free, and if you are not dressed suitably, covers are available at the entry.
9- Go to and Maybe Watch a Show in the Ivan Vazoz National Theater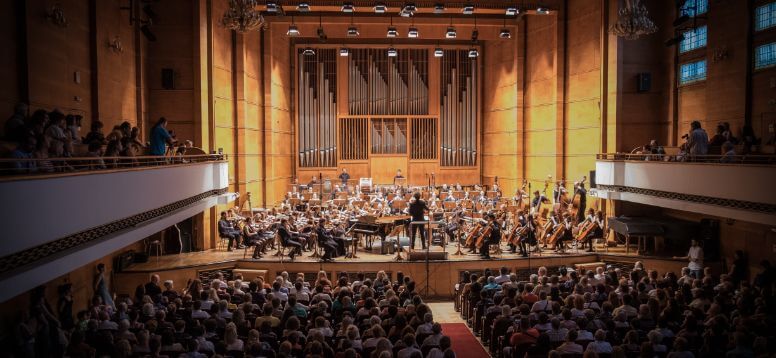 ✓The National Theater, named for Bulgarian poet Ivan Vazov, is one of Sofia's most spectacular monuments of architecture.
✓ Along with Hristo Botev, he is regarded as a founding father of Bulgarian revolutionary poetry, which distinguishes having the National Theater named after him well-deserved.
✓ Even if you cannot attend a show due to a lack of Bulgarian language abilities, you will enjoy the stunning façade and lively area in front of the theatre.
✓ If you're still interested in Ivan Vazov, his burial is adjacent to Saint Sofia Church.
🔴 Tips for Booking a Good Hotel Online - 2022 Guideline
10- See the Sofia Synagogue
Sofia is home to the biggest synagogue in the Balkans and Europe's third-largest. It was erected in 1909 for Sofia's sizable Sephardic Jewish population and opened by Tsar Ferdinand I of Bulgaria.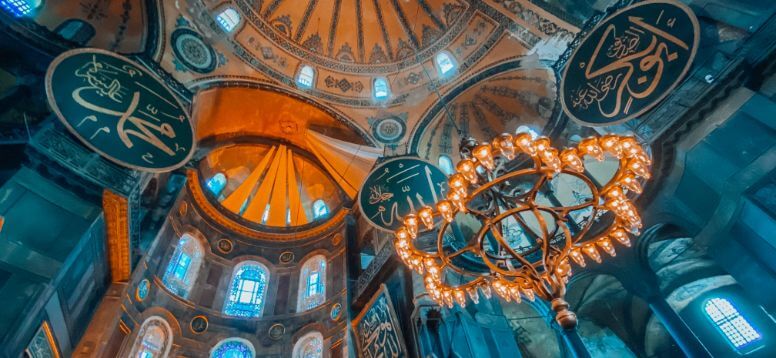 Inspired by the historic Sephardic temple in Vienna demolished in 1938, this enormous structure can accommodate more than 1,000 people. Inside, you'll find a permanent exhibition about Bulgaria's Jewish community.
11- Visit St. Nicholas Church Russian church
You can find yourself falling in love with the charming St. Nicholas Church. The Russian church has five golden domes and is set in a little green oasis that beckons you to stay awhile longer.
✓ As with Alexander Nevsky Cathedral, it is more stunning on the outside than on the interior, yet it is undoubtedly worth visiting.
✓ Additionally, the small garden that surrounds it provides an excellent resting spot for all of the sightseeing.
12- See the Central Mineral Baths
Seeing the Central Mineral Baths is another thing in Bulgaria, even though they are no longer used as a public mineral bath.
✓ They have been transformed into the Regional History Museum, which has exhibits about Sofia's history up to the 1940s.
✓ The Central Baths were constructed in 1913 and used until the mid-1980s.
✓ When thermal baths were established, Sofia was once a part of the Roman Empire.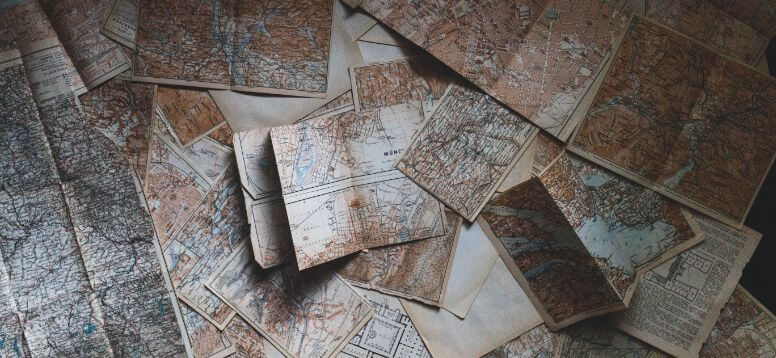 ✓ It was pretty natural, given the city's proximity to several hot springs.
✓ Thermal baths were referred to as Hamams or Turkish baths throughout the Ottoman Empire.
✓ The gardens are open to the public, and the central fountain is fed by naturally hot mineral water.
13- Enjoy a Free Walking Tour
An excellent way for Sofia sightseeing is to join one of the Free Sofia Walking Tours. Free Sofia Tour occurs four times daily throughout the summer.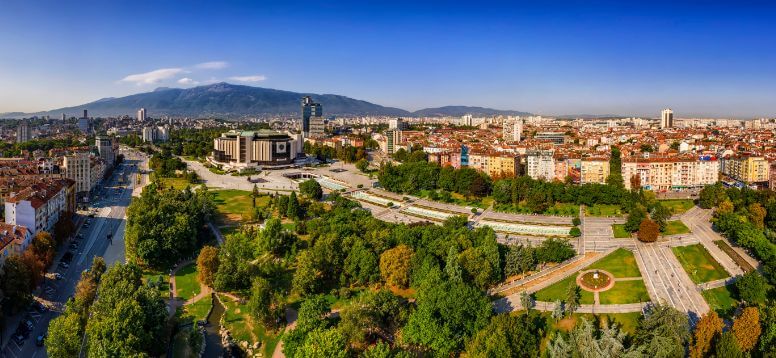 ✓ There is no payment because a non-profit organization conducts the trip, but you are invited to donate to the tour guide at the conclusion.
✓ Most walking tours run around two hours and include the major attractions as visiting these places are things to do in Sofia.
✓ Whether you wish to take a gastronomy tour, a street art tour, a history tour, or simply an introduction tour of Sofia's most essential attractions, you can choose according to your taste.
✓ Also, you can take a glance at bars things to do in Sofia, Bulgaria, at night.
You might be interested