Many tourists come for small multi-day tours due to the fantastic things to do in Morocco. However, you can, and we are sure you will want to extend your stay to combine Morocco places such as the Sahara Desert, watch the Atlas Mountains, an overnight stay in the dunes, swimming, or even swimming in the surf in the Atlantic Ocean.
What should you not miss in Morocco?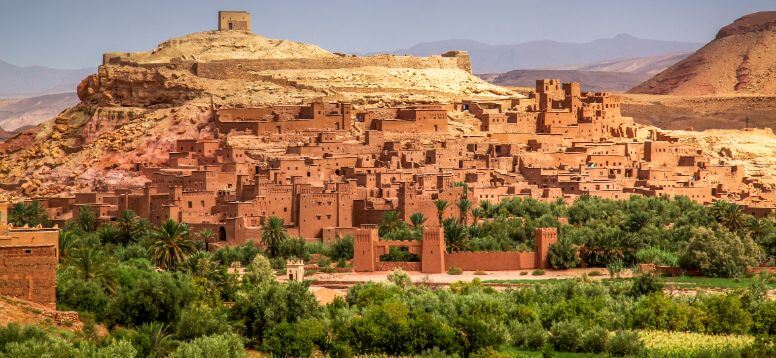 For the places to visit in Morocco, this list will be your Morocco travel guide for choosing the best place to visit in Morocco. Both spring and autumn are the best seasons to visit when visiting Morocco, so yes, there are even things to do in Morocco in October!
1- Visit Casablanca
One of the things to do in Marrakech is undoubtedly visiting Casablanca. If you're searching for some locally made ceramics or leather goods, go down to the Quartier Habous, which is filled with treasures to take home.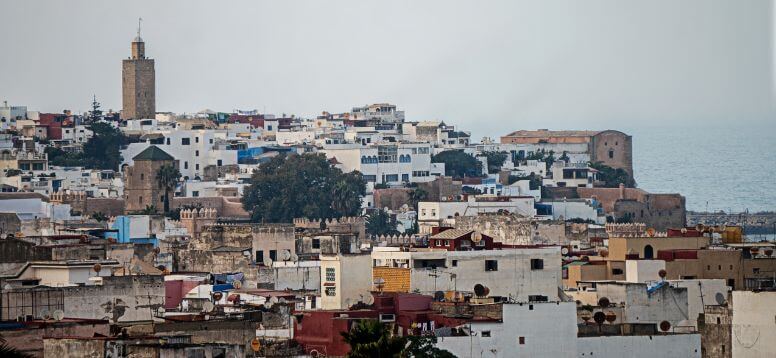 There are also a few sites in the historic Medina. Casablanca is a remarkable blend of French colonial architecture with Islamic-inspired structures, palaces, and mosques. You can visit the city's museums, stroll along the Corniche and discover the city's numerous parks and exciting activities.
Maybe you are interested: Things to Do in Cairo - Egypt Travel Advice
2- Hike Todra Gorge
While Todra Gorge is a must-see attraction that many tourists visit for a few hours as part of their desert trip from Marrakech, you can stay a night or two in this magnificent place and see so much more.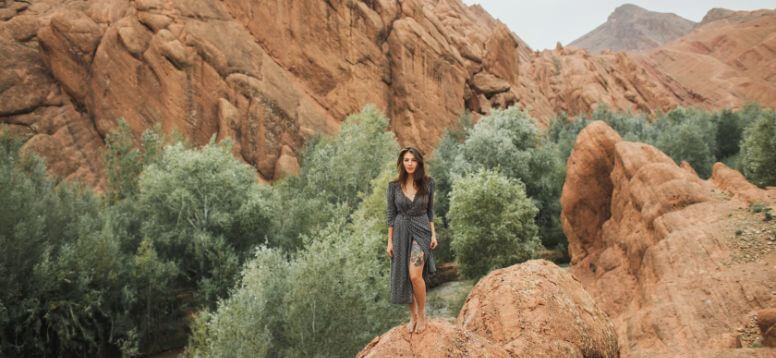 Staying at a local guesthouse in Ait-Baha can give you an authentic cultural experience, a fantastic desert landscape, and some excellent trekking and climbing chances. If you think about how to see Morocco from a bird's eye view, this is your place. Todra Gorge truly is a beautiful location nestled in isolated valleys at the foot of the Atlas Mountains.
3- Shop in Fes
Two of the several things to do in Fes, Morocco are discovering artisan workshops producing traditional copperware and woodwork and leatherware dyeing.
Fes' tanneries are one of the most photographed sights within Medina. Also, unique famous blue and white Fassi ceramics within Fes' high-walled Medina's maze-like boundaries can be seen.
Avoid the tourist lanes while shopping in Fes, where stores and kiosks primarily sell souvenirs and pricey handicrafts.
The most refined shopping is found in the artisans' workshops, tucked away in back alleyways.
There are both day tours and half-day tours available.
In fact, the most popular shopping mall in Morocco is Borj Fez Centro Comercial. There are dozens of places to eat here.
In addition, there are accessories, fashion, clothes, souvenirs, an amusement park and places of worship where you can pray.
📍 Address: Boulevard Allal El Fassi, Fes 30050, Morocco
4- Visit the Desert of Merzouga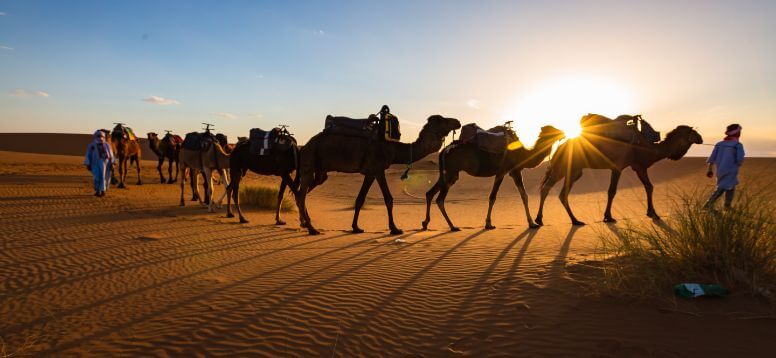 There are several Moroccan things to do in the Desert of Merzouga. You can go on a camel safari in the Merzouga Sahara Desert, spend the night under the stars as one of the things to do in Morocco at night, or embark on an ATV adventure through the Merzouga desert sands.
From here, visitors may go on sunset or dawn camel excursions and stay in the desert camps nestled among the undulating dunes. For a desert adventure without the need to rough it, you can go to Erg Chebbi, where the desert resorts offer overnight stays inside the Sahara dunes.
5- Explore Tangier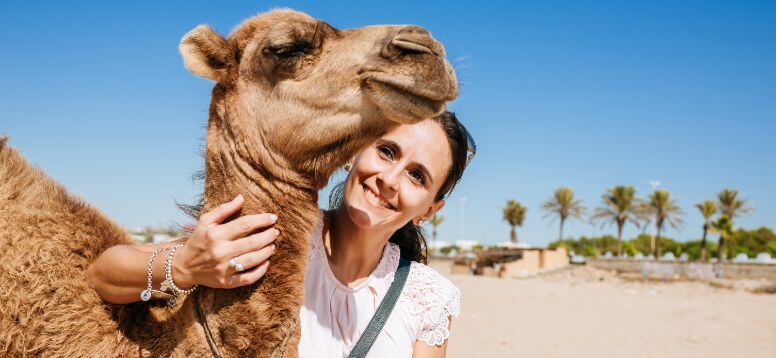 Tangier, located at the entrance to the Mediterranean Sea, faces Gibraltar and Spain on the opposite side of the Gibraltar Strait. Tangiers is a port city and was formerly a favored hangout spot for artists and writers in the 1960s.
You can stroll around old alleyways and souks, sit in one of the cafés and enjoy the scent of bohemian smoke as things to do in Tangier.
Unique Travel Ideas - 10-Days in South Africa
6- Mountain bike the Ounila Valley Area
Another essential thing to do in Marrakech is to try the ideal routes for mountain bikers, hikers, and off-road cars.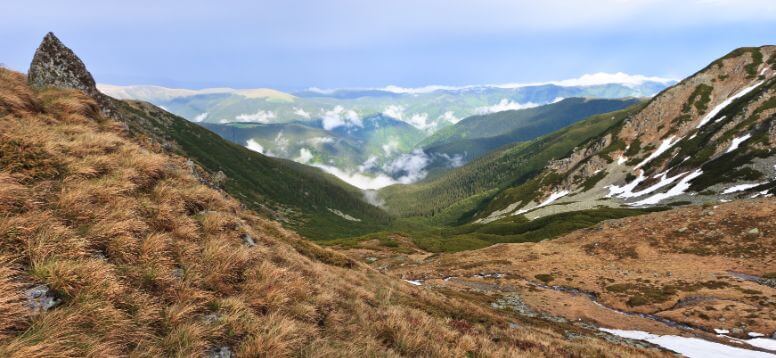 You can stroll through this rich valley of orchards and farmlands, dotted with isolated towns and decaying mudbrick kasbahs, which means forts, and ksars which mean fortifications. Multi-day treks and bike journeys may be organized, or Telouet and Ait Benhaddou provide excellent bases for exploring the surrounding region on day walks and bike rides.
7- Visit the Ouzoud Waterfall
The Ouzoud Waterfall, located near the town of Tanaghmeilt, is an excellent site to visit in the Atlas Mountains. If you don't want to leave Marrakech overnight, you may see the falls on a day excursion.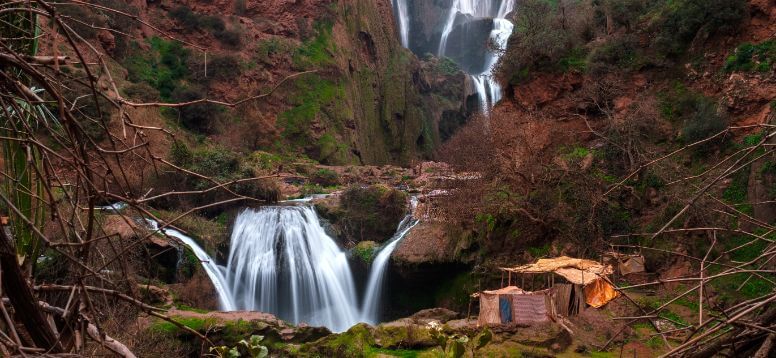 While swimming in the falls is not recommended (due to currents and a lack of safety), you may likely encounter a few individuals bathing on the edges.
You'll also have the opportunity to tour several little Berber villages (such as these) along the trip. This magnificent canyon contains at least seven waterfalls. They make an excellent day excursion from Marrakech, as they are only a few hours distant.
If you are interested, 3 Days in Cappadocia Holiday - Average Budget
8- Visit the city of Marrakech
Marrakech is undoubtedly Morocco's most well-known city. There are many activities in Marrakech for you to do. A word of warning regarding the snake charmers you may encounter on the streets: frequently, the snakes are kidnapped from the wild, and some have their jaws sewed shut and fangs removed, so they cannot harm you.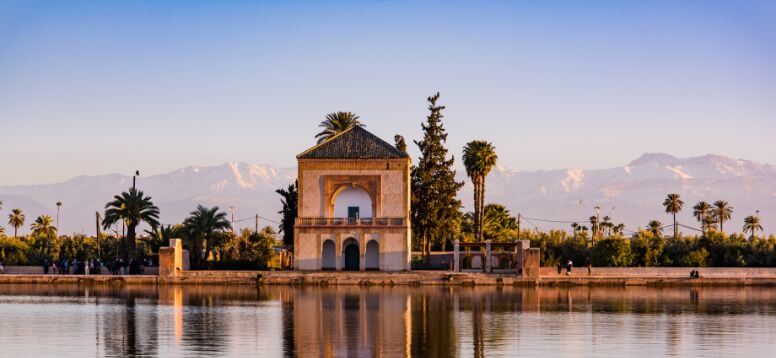 While seeing these is one of the things to do in Marrakech, animal cruelty is a discussed topic. Make a point of exploring the marketplaces and souks for some leather goods.
Other Marrakech things to do are visiting the magnificent Jardin Majorelle, Ben Youssef Madrasa, El Badi Palace, and Bahia Palace, several Marrakech attractions.
9- Walk around Ait Benhaddou
Ait Benhaddou was a vital station on the trade routes that cut across the Sahara sands, and it remains a significant part of local history to this day.
Benhaddou is now well worth a few hours of your time, if only for the breathtaking views of the high Atlas Mountains afforded by its location.
10- Take photos in Chefchaouen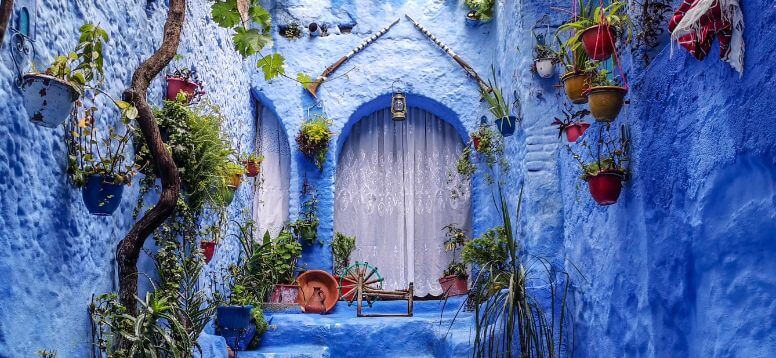 Chefchaouen is the most famous place in Morocco's Rif Mountains, with its lanes and buildings painted in blue, making photographing this place one of the things to do in Marrakech.
While the primary activity in town is simply walking around the narrow alleyways and soaking up the ambience, there are plenty of treks in the Rif Mountains to choose from once you've taken in the vibrant streets. A walk about the city is one of the free things to do in Morocco.
11- Visit Rabat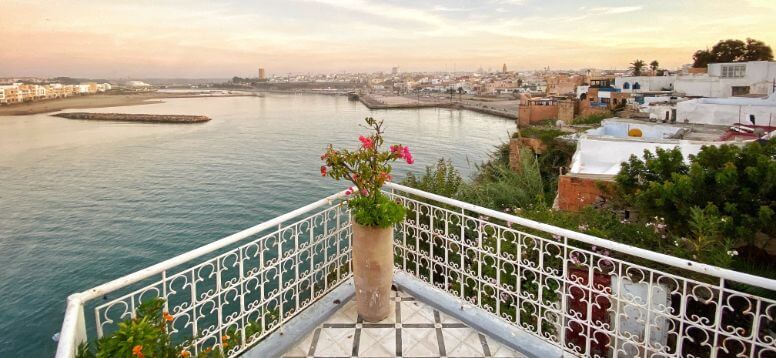 Near the Atlantic Ocean, Rabat, the capital city of Morocco, lies. There are French-inspired botanic gardens, opulent Berber palaces from the past, and a blend of modernity and tradition compensate well for its calmness.
Make a point of seeing the Kasbah des Oudaias, Hassan Tower, and the Royal Palace. As for the things to do in Rabat, go for some delicious meal, visit Dar Zaki, which serves a hearty Harir.
You should read this, How to Save Money WhileTraveling?
12- Go to the beach at Al-Hoceima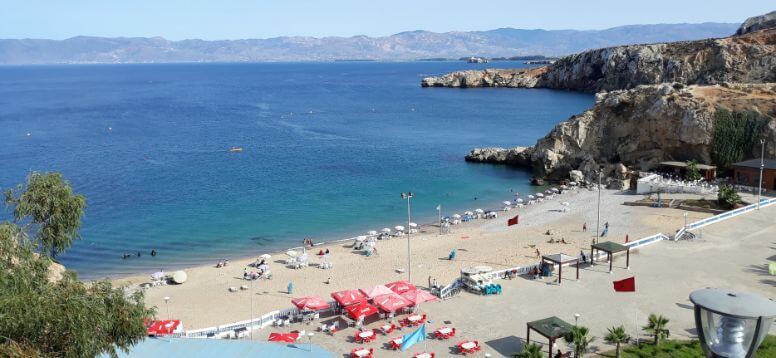 Al-Hoceima, on the Mediterranean coast, is a charming resort location with a spectacular stretch of beach and an equally stunning national park.
Visiting this quiet, calm, and soothing place with three beautiful beaches and hiking and bike opportunities in the national park is another one of the things to do in Marrakech.
13- Relax on the Agadir Beach
Agadir is Morocco's primary seaside resort. Sun, sea, and sand are the Morocco attractions here, and for things to do in Agadir, enjoy them.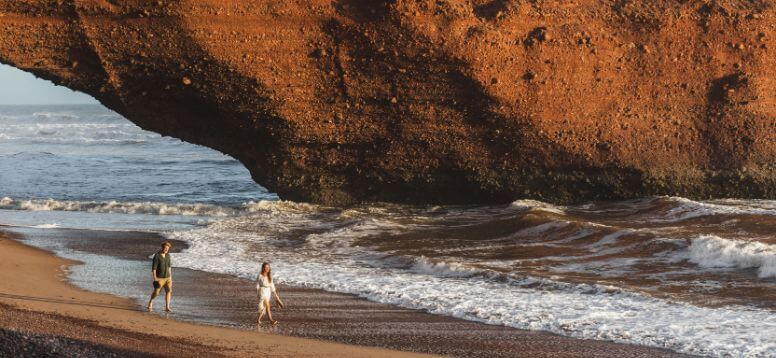 The city is surrounded by beautiful beaches that stretch off the Atlantic coast, part of which is free to enter, while others charge an admission fee. All of the larger seaside hotels provide their guests with their area of sand.
Summer is the peak tourist season, but Agadir is also a favourite spring vacation destination for European families during the Easter holidays, and the European mid-winter school breaks when the days are still bright with blue sky.
14- Dine at the Al Fassia Aguedal Restaurant (Local Foods, $$$)
If you don't mind the crowds, go! This is the kind of local Moroccan cuisine that has been the subject of television shows. Everything is incredibly delicious, the menu has everything. It has a wonderful garden and is not far from the famous Jemaa el-Fna square as the knoum.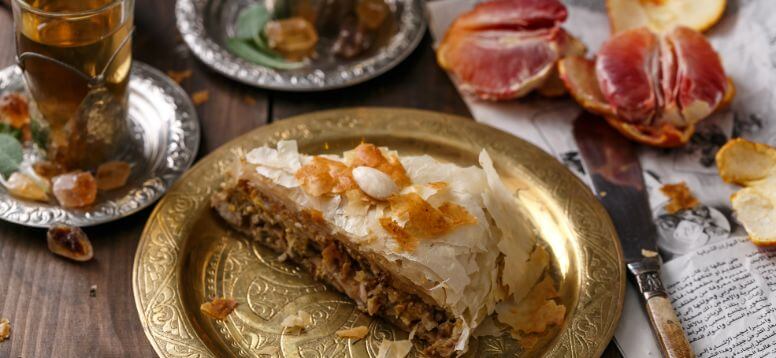 Serving local and foreign customers for 25 years, this place offers you everything in traditional Moroccan Cuisine. Enjoy the A La Carte menu at the tables decorated with elegant, and traditional plates on white tablecloths.
• Average Price Range: 20 - 50 Dollars
• Kitchens: African, Moroccan, Mediterranean, Middle Eastern
• Some popular dishes and their prices on the menu:
Pigeon or Chicken Pastilla 130 Dhs
Vegetarian Starters 95 Dhs
Moroccan Flatbread Served with Melted Butter and Honey 75 Dhs
15- Get Airport Transfer for Morocco Airports at Airporttransfer.com
Casablanca Mohammed V International Airport CMN is the country's busiest airport. It serves Casablanca and is located in the Nouaceur region Nouaceur-Casablanca. The airport is 42 kilometers from the city center.
Read more, 15 Free Things at Airports
You don't need to wait for hours for public transport or a taxi at Casablanca Airport to reach the city center.
You can travel to the best companies that provide private airport transfer service. airporttransfer.com, providing transfers from Casablanca Airport works with Morocco's most successful and polite local drivers.
Before your flight, you can meet your driver who will be waiting for you at the airport and share your requests or specific conditions.
Also, airporttransfer.com provides 48 hours free cancellation and 100% refund for all worldwide bookings!
What is Morocco best known for?
✓ There are many Moroccan tourist attractions you can go to when you are there.
✓ First of all, it's a natural beauty. Morocco's coastline stretches for more than 1,800 kilometers along the Mediterranean Sea and the Atlantic Ocean.
✓ Morocco offers a diverse choice of activities for nature enthusiasts, including hiking, camping, fishing, and rock climbing.
✓ Also, if you cannot visit the Sahara Desert, guided camel trips are available.
✓ Morocco is renowned for its food, which is one of the most popular aspects of the country.
✓ Moroccan cuisine is seasoned with various spices, including nutmeg and ginger.
✓ And if you're planning a vacation to Marrakech, don't forget to include tasting their delicious cuisine as one of the things to do in Morocco.
✓ Last but not least, as one of the unique things to do in Morocco, do not forget to see the Moroccan tree goats!
What should I know about the Morocco?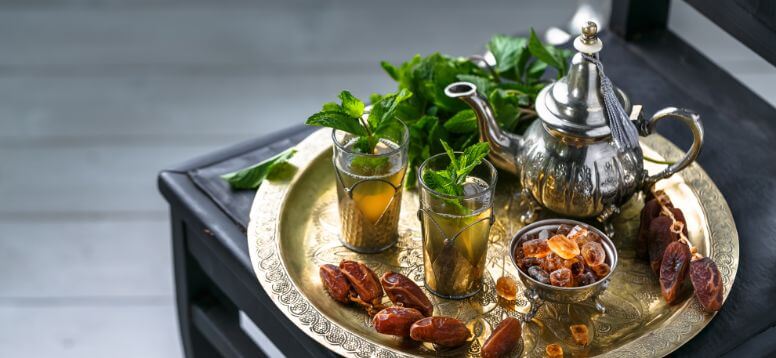 ✖️ There are several Moroccan things you need to be careful about.
✖️ With almost 90% of the population identifying as Muslim, Islam is Morocco's state religion.
✖️ Respect any restrictions on non-Muslims visiting specific sites, such as mosques and shrines, and dress modestly.
✖️ Morocco's "lèse-majesté" law makes ridiculing, criticizing, or otherwise disparaging the Moroccan king a criminal offense.
✖️ Morocco is known for its vibrant souls, which are traditional markets.
✖️ Haggling is a significant component of shopping in Morocco, with suppliers setting an inflated starting price in the knowledge that the final price will be cheaper is one of the things to do in Marrakech.
✖️. Finally, Morocco's national meal is couscous, while its national drink is mint tea.
You might be interested