Las Vegas is a city located in the United States. You are probably familiar with the fun things to do in Las Vegas. What is the reason behind this fame? We all probably heard the phrase "what happens in Las Vegas stays in Las Vegas" in movies. This term was created and used as an advertising tagline. Their aim was to Las Vegas, a party destination. This phrase was taken and expanded into the concept of Las Vegas as a city that would give people the freedom they could not have elsewhere. The phrase's aim was also to direct the consumers' demand for a location where they could focus entirely on having fun and doing whatever they pleased.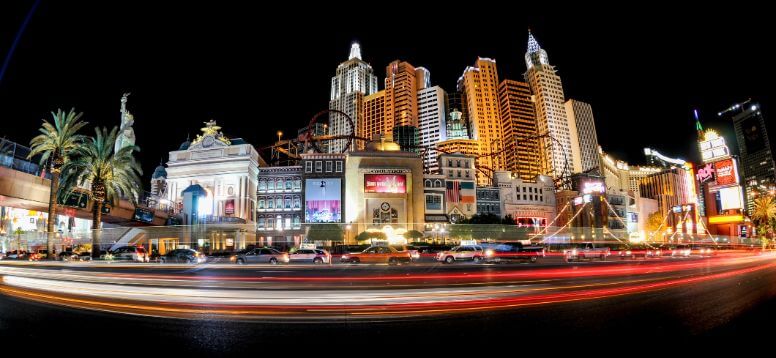 As time passed by, the phrase started to be used in cinema, television, and even songs. In this way, the Vegas lifestyle became a "thing". We can remember the term being used in one of the most famous movies in the media, which is the 2008 comedy "What Happens in Vegas". Despite its cinematic quality, this movie resembles the Las Vegas attractions. Also, the Hangover series based its core concept on the "what happens in Vegas, stays in Vegas" motto and Vegas activities. Again, in here, nearly all characters act and possibly feel like the world is not the same as the world that they normally live in. All Las Vegas-themed films and songs mention drinking, acting as if you cannot see further than your nose, and feeling like you can be another version of yourself can be true.
Apart from gambling, one of the best things to do in Las Vegas is to take up the city's nightlife. Yes, you can construct your own Hangover sequel, hopefully not as insane as in the movie since there are hundreds of locations to party the night away. This means that we highly recommend a bar crawl. Why only go to a single pub or club when there are thousands more to discover? To "go big" and go with the flow, you can sign up for a tour.
By this way, you will get to go and experience the nightlife in several bars and clubs without having to wait in line. Yet, if you are not a fan of nightlife or want to experience all Las Vegas attractions, there are several options. Since there are many things to do on the strip while visiting Las Vegas, we have prepared a list for you. Where should you go and what should you actually do in Las Vegas? Here are the Places to Visit in LA in 2022

⭐ You should read this article: America's Best Restaurants
1- The Strip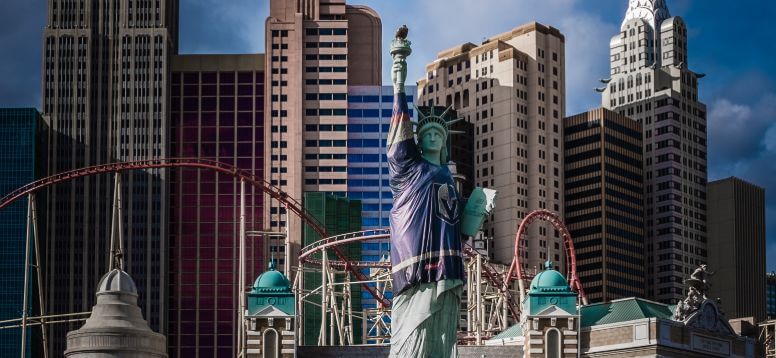 One of the best things to do in Vegas at night is unquestionably one of the biggest Las Vegas tourist attractions: the Strip. Seeing The Strip's neon lights, and shimmering signs are living a must-do in Vegas moment. There is no better way to grasp what Las Vegas is all about than to witness this light show. Seeing the more historic Fremont Street for the classic neon signs in action is also a fun thing to do in Las Vegas and we will get there. There is a massive collection of signs here, providing a true experience of Las Vegas attractions in all their glory. Some of the things to do in Las Vegas are to see and savor the Praying Mantis sculpture and the famous Vegas Vic cowboy sign. So, do not forget to bring your camera to capture the moment!
2- Fremont Street Experience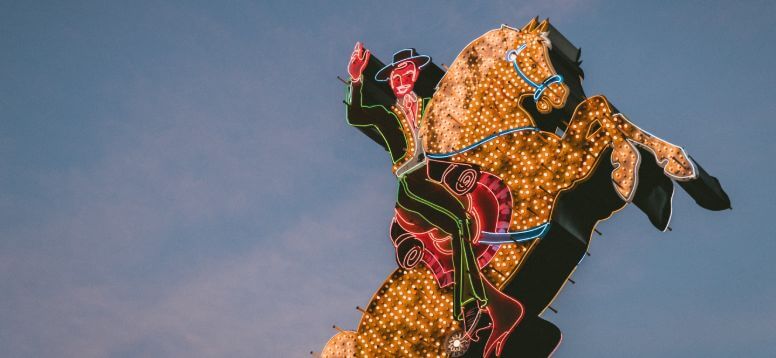 The street is a vintage district complete with neon signs. The ancient Fremont Street casino sector, which remains one of the top things to do in town, is constantly reinventing itself as a spectacular entertainment point with new Las Vegas attractions, Frequent live entertainment in the street, and cheap meals appeal to tourists who have different expectations and needs. Take a Las Vegas strip through the vintage part of the city and get a drink on the fly in this pedestrian-friendly entertainment district.
3- Neon Museum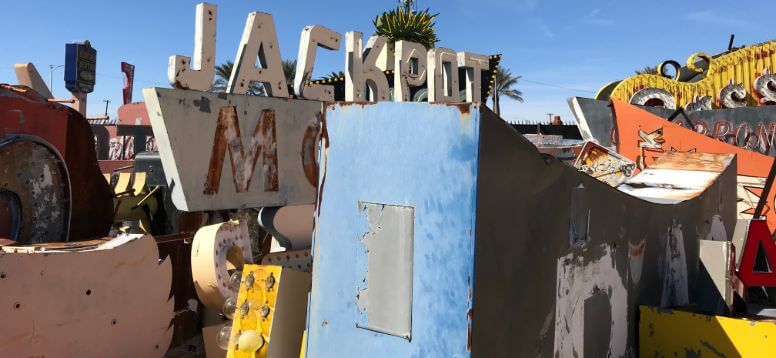 As you can understand, Las Vegas has a long history of neon signs and lights that dates back all the way back. It is only natural that there would be a museum dedicated to them. This fantastic site to visit is one of the best things to do in Las Vegas. After years of storage in a neon-sign-specific graveyard, it was determined that the city's neon sign legacy was artistically and historically valuable enough to preserve and to be displayed. There is also the lobby of one of the city's classic hotels, La Concha, which was relocated and rebuilt, so you can add here to your list.
4- The Mob Museum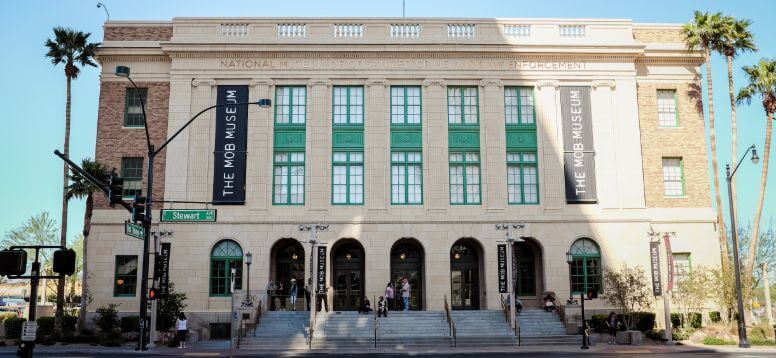 One of the places to visit in Las Vegas is the Mob Museum which provides a detailed trip to the criminal underworld and issues about law enforcement trying to preserve its power. This Las Vegas attraction, placed in a former courthouse that was the scene of a segment of the Kefauver Hearings, covers organized crime worldwide and in Las Vegas. Las Vegas was the place where the Mob once controlled the city as well as law enforcement's efforts to fight against it. Permanent exhibitions include an ancient electric chair, a part of the St. Valentine's Day Massacre wall, and a speakeasy with a full bar. Do not forget to visit the Crime Lab and the Firearm Training Simulator. You can also take a tour of the museum's distillery that is inside, which includes tasting for an extra fee.
5- Helicopter Tour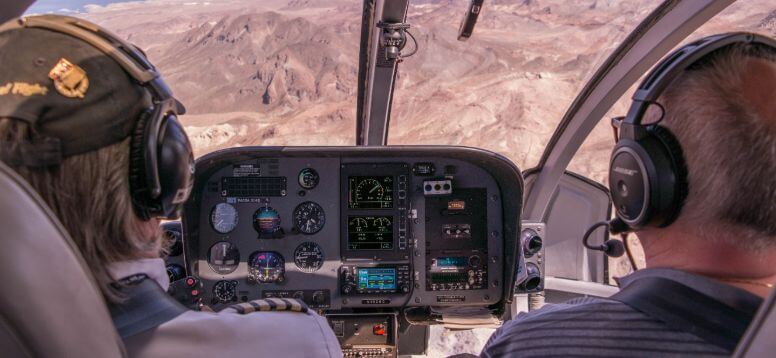 One of the things to do in Las Vegas is the nighttime helicopter journey. You can take in the lights of Las Vegas. You have guessed it, this means a sightseeing trip that includes the Bellagio and experiencing the Fremont Street above. Your flight will cover around 32 kilometers and will include a glass of sparkling champagne to toast you living your life. There are many departure times available to accommodate practically any schedule.
6- High Roller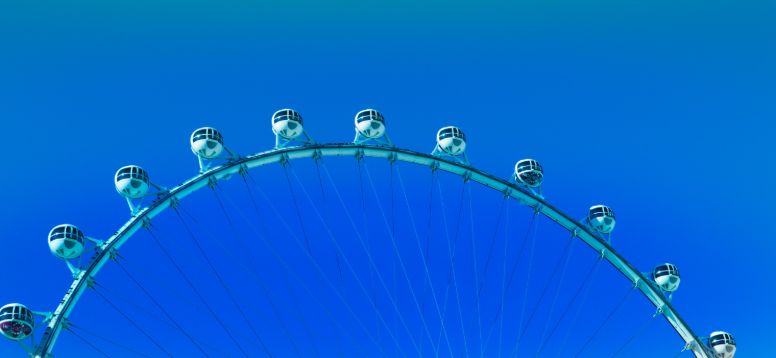 168 meters in height and 28-air-conditioned pods, this is one of the Las Vegas attractions as a landmark lives up to its name. You can see the whole valley both day and night. For a half-hour, you can enjoy the bird's eye view of Las Vegas. At the time of this slow-motion spin, if you truly want to go all-in, book the Happy Half Hour and enjoy an open drink during your ride.
⭐ Useful an info: Things You Should Know Before Traveling to the USA
7- Gondola Rides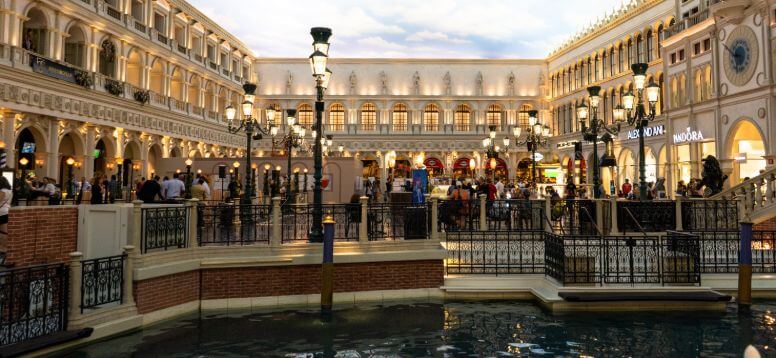 Without flying to Italy, the Venetian Gondola Ride is about as near as most Americans will get to the Venice canal. This guide will inform you of all you need to know about the Gondola Ride at Venetian Las Vegas's Grand Canal Shoppes. There are two types of gondola rides available: indoor or outdoor. Whichever one you select, the gondolas, fee, and duration of the journey are the same. Each gondola seats four passengers and features an exquisite design. Each ride lasts around ten minutes and winds through the canal and beneath bridges.
8- Cirque du Soleil in the Sin City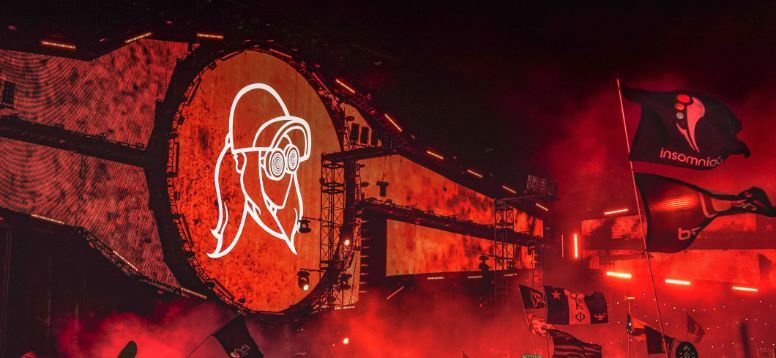 The home of Cirque du Soleil is one of the most innovative Las Vegas attractions. Cirque du Soleil has long called Las Vegas home, with five resident performances occupying venues along the Boulevard with aerialists and acrobats. Their magnificent show is centered on a stage that evolves into a pool when least expected. Also, it is filled with magnificent performances that require creative engineering. Do not forget the legendary clowns, one of the definitive presentations of Cirque's attractions.
9- T-Mobile Arena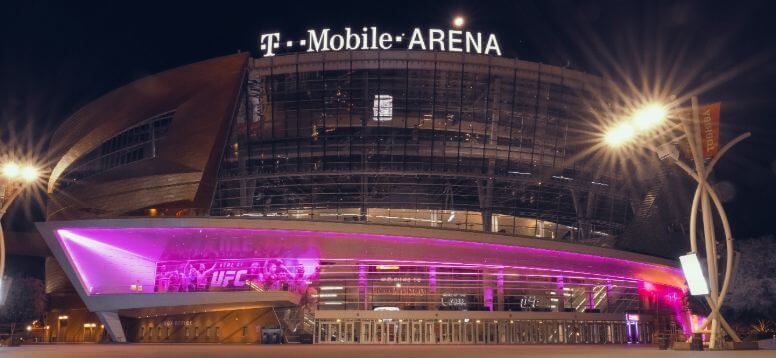 Las Vegas has been a professional sports club since 2017 with the addition of the Las Vegas Golden Knights. The team has its position in the hearts of local supporters and after the Stanley Cup drew the attention of hockey fanatics worldwide. If you're in town during the season, go, watch, and enjoy a game at Mobile Arena, where fanatics cheer on the "black and gold". Also, the half-time entertainment frequently features Cirque du Soleil or other surprise performances. Get ready for being surprised!
10- The Grand Canyon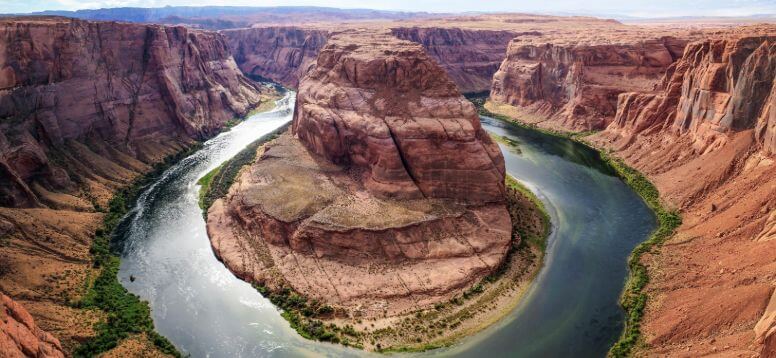 The Grand Canyon National Park is a short two-hour trip from the city. This may seem quite lengthy up to your trip's length but it's worth it. If you do not have your own vehicle, take one of the numerous coaches or bus tours that depart from locations across Las Vegas on a regular basis. Since the Grand Canyon is surreal, you will not be aware of the time passed there.
11- Hoover Dam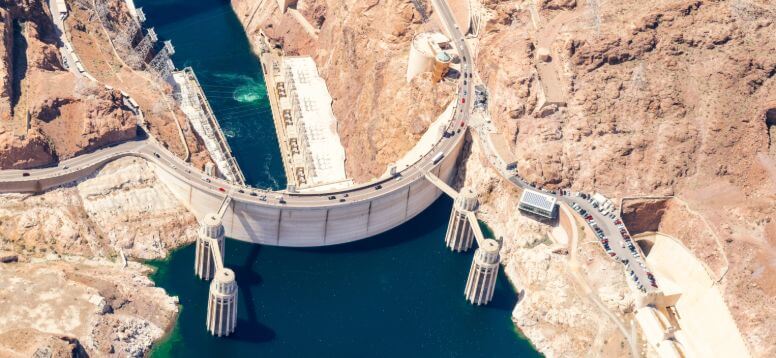 The Hoover Dam is an emblem of American history. It was built during the time of enormous public works projects in the 1930s, mid-to-post-Depression USA. And if you're interested in viewing this engineering marvel in all its concrete grandeur, no problem: the dam is only a 40-minute drive from Las Vegas. Also, do not forget to visit one of the world's biggest human-made lakes, Lake Mead. One of the things to do in Vegas for couples can be sightseeing the dam on a boat on Lake Mead.
You might be interested