You may be surprised by the things to do in Brussels, one of the most important touristic cities in Europe. It will be perfect for you to visit this city where you will be artistically satisfied with the Belgian architecture where we can observe its unique culture and art movements.
You can learn about the city's history on a trip to Brussels and photograph its sights.
For example, you can visit Notre Dame du Sablon; you can examine the design of the Triumphal Arch. On the other hand, getting involved in the nightlife of Brussels can give you a stress-free holiday. It will be good to enjoy chatting with your friends while sipping Belgian beer at night.
Before you start:
How to Get from Grand Place to Brussels Airport (BRU) - All Possible Ways
What is Brussels Best Known For?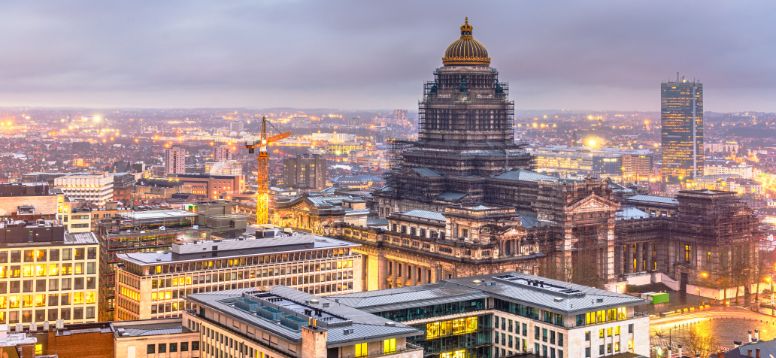 There are many possible answers to this question. Since Brussels is the capital of Belgium and the center of management of many international relations, it has political importance. On the other hand, it is a city famous for its architecture, but we can say that chocolate is the sweetest among these answers. You can taste Belgian chocolate and sip your beer.
Additionally, don't forget to explore the architecture of Brussels.
Are two days in Brussels Enough?
The answer to this question is no, as we can all say after seeing the things to do in Brussels. You can visit Brussels on the weekend if you want, but you can never fully explore it in such a short time.
1- Take a Photo Manneken Pis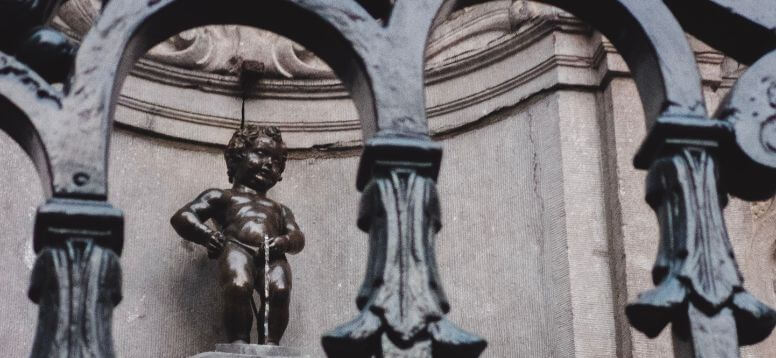 Manneken Pis statues, which have become one of the iconic symbols of Brussels, may be surprising for those visiting the city for the first time. More surprisingly, Manneken's family members are also peeing on the city's streets.
Manneken's girl statue Jeanneke Pis and her dog statue Zinneke have been peeing on the streets of Brussels since the 90s. You should add these sculptures to your photography collection, which is one of the things to see in Brussels.
2- Visit the Grand Place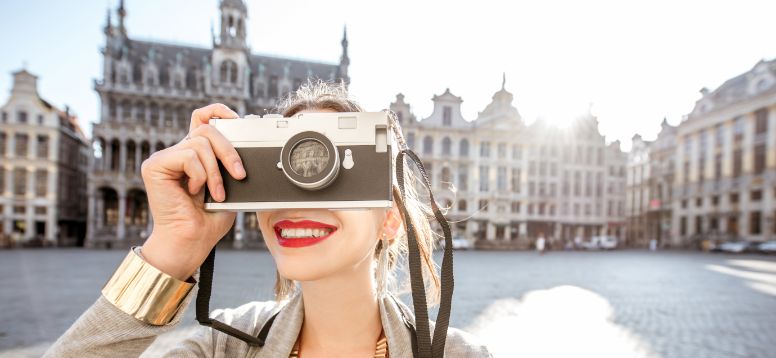 One of the best things to do in Brussels is to visit the Grand Place located in the center of the city. Although Grand Place, which is one of the tourist attractions of Brussels in the heart of the city, is a little hidden, you can photograph the magnificent view of Grand Place as a result of a short walk towards the center.
Alongside these are the six guildhalls and the stunning architecture surrounding the square. The square is worth visiting several times at different times of the day. You can have different activities in different parts of the day.
Maybe you are interested: How to Travel Solo
3- Learn History of Mont des Arts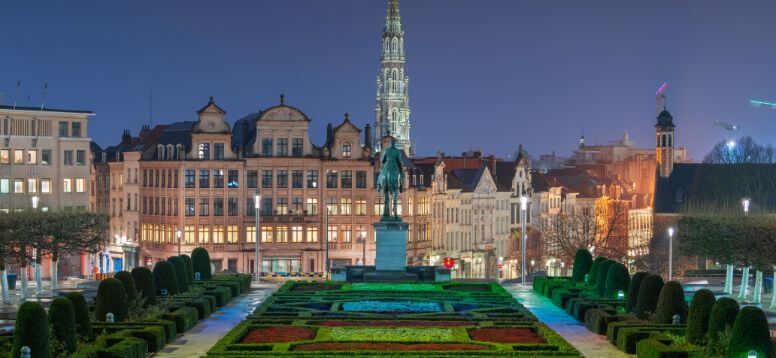 One of the things you should do in Brussels sightseeing is to visit the Mont des Arts district, which adds an artistic atmosphere to the city. Translated as "Art Mountain," this hillside close to Brussels Central Station is an important Leopold II legacy.
Art lovers can tour this area on a guided tour.
This area, built because the Belgian 'Builder King' wanted to see a more artistic view from the Royal Palace, is a frequent destination for many tourists. On the other hand, many museums are scattered around the Mont des Arts district. You can spare the whole day to explore its surroundings better.
4- Examine Closely Atomium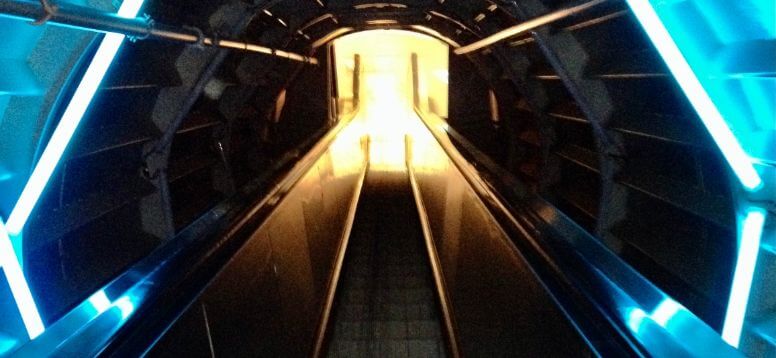 A visit to the Atomium, a Brussels tourist attraction, is one of the things to do in Brussels. It depicts an iron crystal, magnified over 100 billion times, initially built for the 1958 World's Fair in Brussels.
Welcoming many tourists throughout the year. These iron globes have become one of the iconic symbols of Brussels. Today, it hosts multiple exhibitions, a restaurant with panoramic views of the city, and a magnificent view.
You can have a stylish meal and photograph the scenery in this restaurant. One thing to watch out for is that there may be a long queue waiting for you.
5- Musical Instruments Museum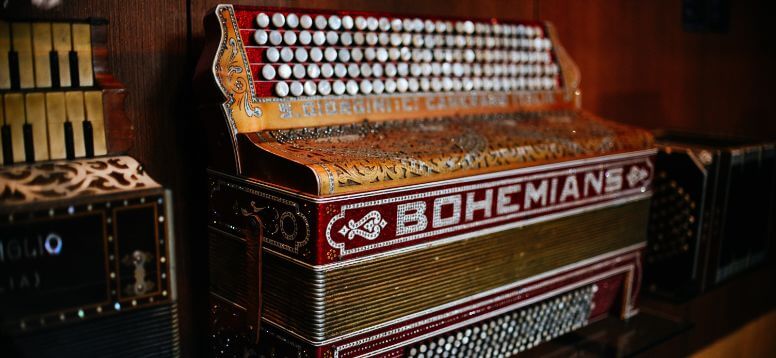 Visiting the Musical Instruments Museum, a must-go for anyone interested in music at some point in their life, is one of the things to do in Brussels.
The Musical Instruments Museum, which houses a collection of 7,000 instruments, is one of Brussel's tourist attractions that will allow you to take beautiful photos as it offers a panoramic view of the city.
You can discover a lot at this museum, located inside the old Belle-Vue breweries and overlooking the canal.
6- Learn Unknown Aspects of Brussels History
When many people decide to go to Brussels, they visit the main Brussels tourist attractions and supplement their list of things to do in Brussels with everyday activities. However, most tourists overlook the city's comics museum, an unknown aspect of Brussels. The museum has walls that will allow you to understand that graffiti art is a common tradition and reflects the comic book culture that dominates the city.
Top Travel Destinations for Seniors
7- Listen to Jazz Music at L'Archiduc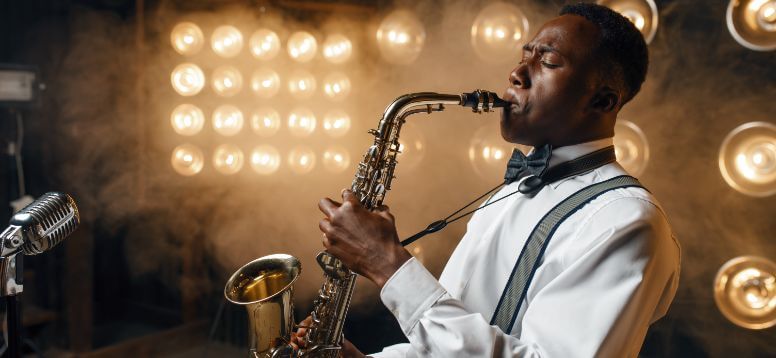 We can say that L'Archiduc is one of the best bars in Brussels to sip a beer with your friends and is one of the top things to do in Brussels. In this bar, which has authentic wooden architecture, you can also try the place's cocktails. Don't forget that Miles Davis once had a jam session at this Art Deco venue as you sip on soft jazz melodies.
8- Eat something at Le Cirio
You can chat with your friend for long hours during your visit to Le Cirio, one of the tourist attractions in Brussels. Le Cirio caters to both the public and tourists. Inside, you'll see unique touches such as polished brass and artwork from the moment the cafe opens. Outside, you can enjoy the patio and people watch whatever you want. You can make predictions, people; you can research Brussels.
On the other hand, you can read a book by a Belgian author. Our advice is to watch the sunset over the city in the evening, accompanied by excellent wines.
9- Reseaarch European History at Parlamentarium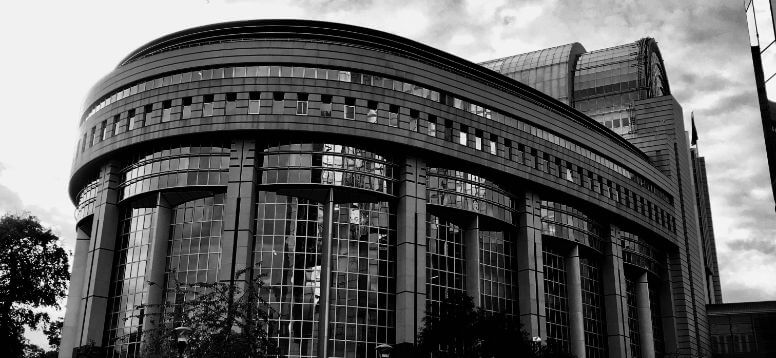 Visiting the parliament building, which is one of the must-do things in Brussels, is a touristic activity that you should add to your list. This place, which has international importance, is a place you should visit, even if you are not interested in politics.
It helps you to understand the history of Europe more easily with the multimedia exhibition of the 1st and 2nd World Wars. In the Parlamentarium, you can discover what life was like in Europe in times of war.
During your visit, which lasts approximately 60-90 minutes, you get up close and personal with members of the European Parliament and watch mini-documents about how being part of the EU benefits ordinary citizens.
Tips for Booking a Good Hotel Online - 2022 Guideline
10- Wander Gems of the Sablon Neighborhood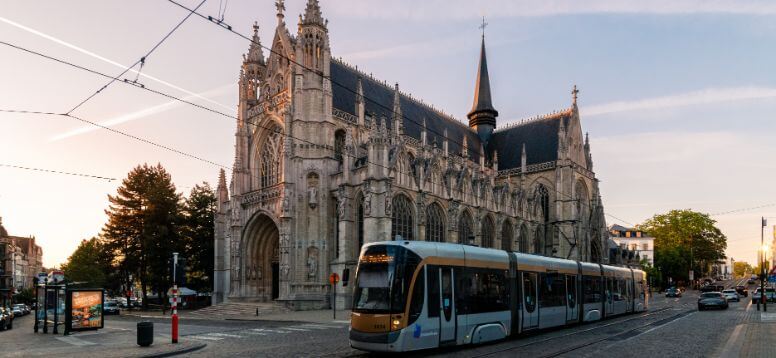 A must-visit place in Brussels, the Gems of the Sablon Neighborhood will enchant you with its well-kept garden, fountain, and statues. You can try to feel the peace of the quiet area by sitting alone or with a friend.
We can say that this place, which will give you a sweet meditation, is one of the things to do in Brussels. Across the park is the Church of Our Holy Lady of Sablon (Église Notre-Dame du Sablon), a 15th-century church visited for hundreds of years by Brussels' nobility and wealthy citizens.
You can photograph this church. On the other hand, you can taste some of the best chocolates in the city and get a chocolate package for your loved ones here.
11- Drink a Belgian Beer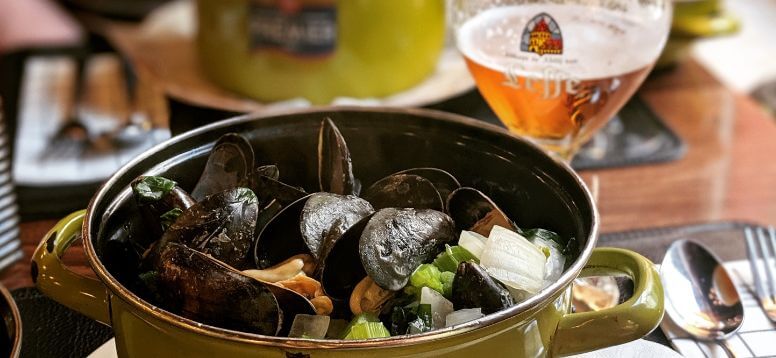 Drinking beer, which is one of the first things that comes to mind when Belgium is mentioned, can be the most important thing to do in Brussels. You can also visit the famous beer bars and have a variety of tastings for gastronomic pleasure.
⭐ Our advice is Poechenellekelder, near Manneken Pis, which is also excellent and an artistic place called "Puppet Cellar" downstairs, which you can choose on the top floor.
We also visited the vast Delirium bar, which has over 2000 beers on its list and is easily recognizable by its pink elephant logo. However, this place, which always has an incredible crowd, is a place you should add to your list when a trip to Brussels.
12- Eat Waffles at Maison Dandoy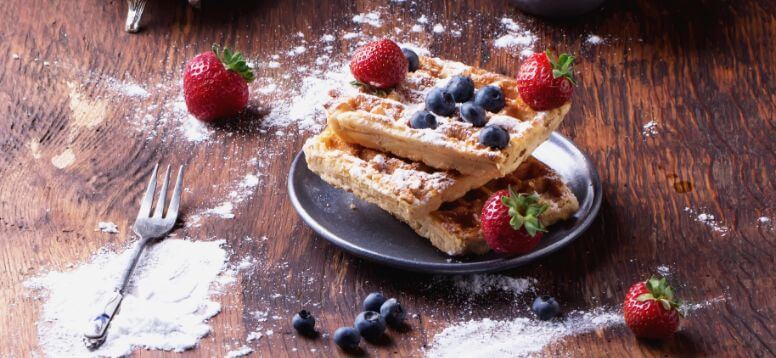 It would help if you tried these delicious waffles, which have a very different flavor from the taste of Belgium's unique chocolates. Eating waffles at Maison Dandoy, one of the sweetest things to do in Brussels, will be a unique experience for you. This shop has been making delicious baked treats since 1829, so they know what they're doing.
13- Take Photos of The Cathedral of St. Michael and St. Gudula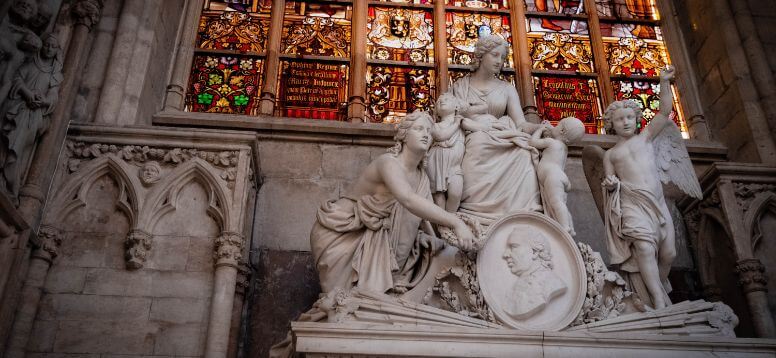 St Michael and St Gudula Cathedral are among the best Brussels tourist attractions. The Saint Gudula cathedral will enchant you with its unique 13th-century gothic architecture next to the Central Station.
You may be surprised to learn that the cathedral took 300 years to complete.
On the other hand, the structures are perfectly preserved, only to have been fully restored between 1983 and 1989. The story of the name of the cathedral is so interesting.
The cathedral was initially called the church of St Michael until the remains of the martyr of St. Gudula.
Later, the church began to be called St Michael and St Gudula. Although the cathedral was built centuries ago, it was given the status of cathedral in 1962, another exciting detail about the cathedral.
14- Travel in Time in the Galeries Royales Saint-Hubert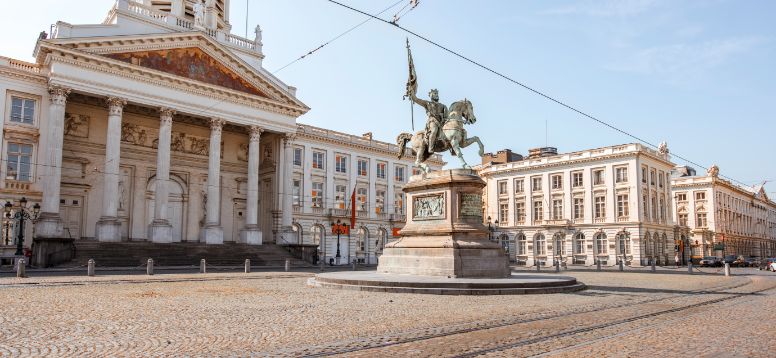 Visiting the Galeries Royales Saint-Hubert, one of Europe's first covered shopping arcades built in the 19th-century, is one of the things to do in Brussels. You can feel like you are traveling in time in this gallery, divided into three magnificent halls, the King's Gallery, the Queen's Gallery, and the Prince's Gallery.
In this gallery, which includes shops, auditoriums, cafes, restaurants, and apartments, you can discover and take pictures of many new things. The Royal Galleries of Saint Hubert, one of Brussels' best places to visit for fashion lovers, can be found here.
You can have a good time here with its luxury brands, elegant cafes, and cultural venues.
On the other hand, do not forget that the Théâtre du Vaudeville, the Cinéma des Galeries and what was called the Café des Arts until 1892 are the former Taverne du Passage and meeting places for painters and writers of the period.
This passage, which is the meeting point of many writers such as Victor Hugo, Alexandre Dumas, and Edgar Quinet, can give you exciting feelings.
15- Mini-Europe
Mini-Europe is one of Brussels places to visit, where you can explore the whole of Europe and offer you the opportunity to tour Europe in a few hours. Visiting the Mini-Europe theme park with your friends, lover or family is an activity you should add to your Brussels to-do list. You can take photos of Europe's most famous monuments, reduced to 1/25 size, and learn new things.
16- Brussell's Notre Dame Du Sablon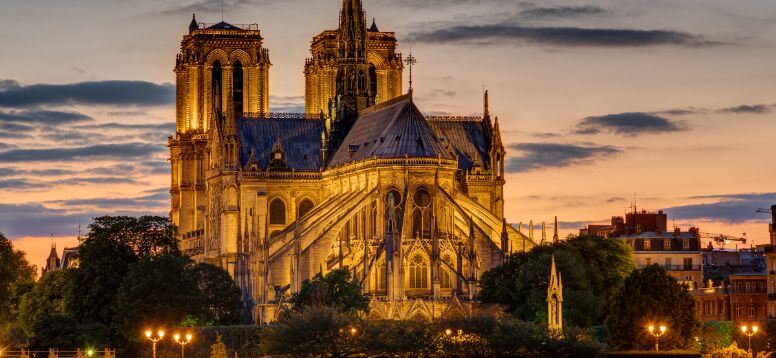 The church of Notre-Dame du Sablon, whose construction began around 1400, is a fine example of a late Gothic church in Belgium. The history of this church is closely connected with the Oath of the crossbowmen, the guild that bought land in Sablon to build a chapel in honor of the Virgin Mary.
The chapel was partially built and opened for worship in 1314. This church is one of Brussels' most important tourist attractions, allowing you to get to know Brussels closely with its history and architecture.
The delicate 15th-century choir is a statue of Marc Devos (1697), the pulpit of truth. At the end of the 17th century, the Tour et Taxis family built two Baroque chapels on either side of the choir (Ste Ursule and St Maclou chapels).
The rich exterior decoration of the church as we see it today, with its fences, arches, spires, and pinnacles, dates from the 19th-century.
A visit to this incredible work of art church with its miraculous statue transported by boat from Antwerp in 1348 is one of the things to do in Brussels.
Guide of Tourist ''The Closest Airport in Brussels''
*Brussels Airport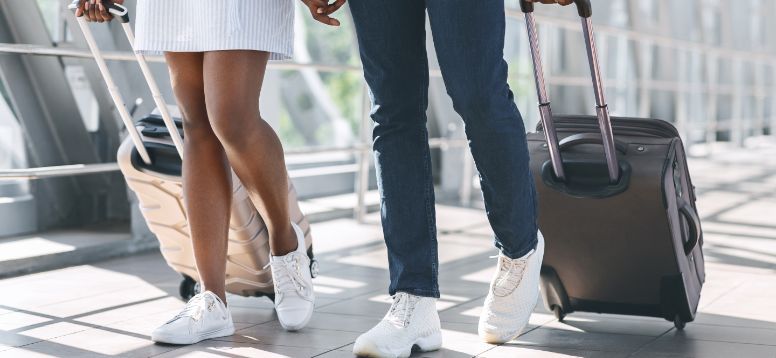 When you reach the Brussels Airport, which you will use during your trip to Brussels, you may encounter many problems. Since you do not know the city's public transportation methods, you may get lost or not be able to find a taxi.
Because you know, public transfers have a lot of disadvantages.
To avoid this situation, you can use airport transfer. Through stress-free travel, you can reach your hotel.
You can benefit from the facilities of this transportation service with 24/7 live customer support.
On the other hand, you can be the vehicle that fits your budget with many vehicle types.
You can have all kinds of vehicle services with executive cars for luxury lovers, budget-friendly standard sedans, and minivans for groups.
Additionally, you can compare prices and services to find the most suitable airport transfer.
At the end of your Brussels sightseeing, you can feel happy in many ways. This holiday, where you discover new architectural structures, observe architectural trends, and taste new flavors, will satisfy you.
You might be interested