The most frequently visited places by tourists who love the south are the Aegean and Mediterranean islands and the touristic regions of Turkey. If you have decided to discover the south of Turkey, we have prepared a list of the things to do in Bodrum. Ruins of the ancient world merge with several tourist attractions places in this pearl of the Aegean Sea.
You can always choose Bodrum city for a day trip, but why not stay long enough to enjoy the whole Bodrum peninsula?
How many days do you need in Bodrum?
Most people plan a holiday to Bodrum for seven, ten, or fourteen days for being able to finish all the things to do in Bodrum. How many days you will need in Bodrum depends on your choice of accommodation.
If you stay in boutique hotels like Oza or El Vino, which are budget-friendly, you may stay more and explore the region.
Which airport transfer option did you decide to use at Bodrum Airport? A private shuttle is a quickest and most dependable way to go from Bodrum Milas Airport to your accommodation. We promise a %100 refund and safe transfer following your flight. You may easily arrange private airport transportation with Airporttransfer.com. Of course, you can use Uber or taxi to hotel transfers. But are you sure? You know, this is a very bad idea for the summer vacation in Bodrum.
What is so special about Bodrum?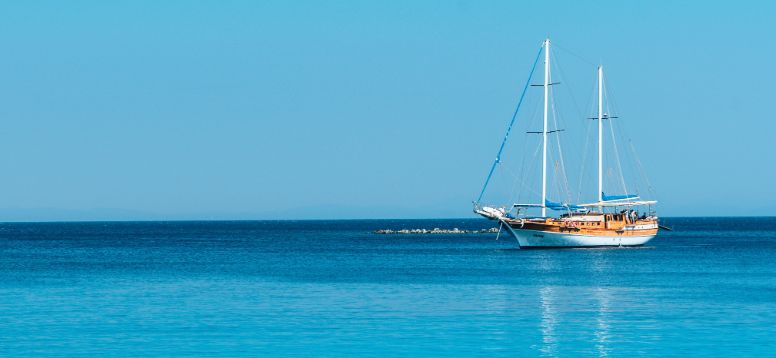 Before Ottoman domination, what is now Bodrum was the Greek city of Halicarnassus, set between two protected bays on the Aegean coast southwest of Istanbul. This town is one of the most incredible spots in Turkey for sunbathing and sea holidays. There are many things to do in Bodrum, Turkey, for travelers worldwide.
You can even count visiting Bodrum as one of the things to do in Izmir while you are there. Also, you can still catch a Bodrum sightseeing as an old village vibe if you visit during the off-season. Keep reading if you want to know things to do in Bodrum in detail.
1- Bodrum Museum of Underwater Archaeology
Since the 1960s, the castle has been home to an enthralling museum devoted to underwater discoveries from the Ancient, Medieval, and Early Modern shipwreck sites around the Aegean Sea. It is Turkey's largest museum devoted to underwater archaeology. With its fascinating collection of Mycenaean copper ingots and vases, Ancient Egyptian seals, royal Carian jewellery, Roman amphorae, Medieval Islamic glassware, and 16th-century Spanish pieces, visiting this museum is a Bodrum thing to do. These items are sprinkled around the castle's medieval interior.
They are completed by captivating pieces, such as a timeline of Amphorae's evolution. Additionally, the museum houses two rebuilt Bronze Age and Medieval shipwrecks.
2- Bodrum Amphi-theatre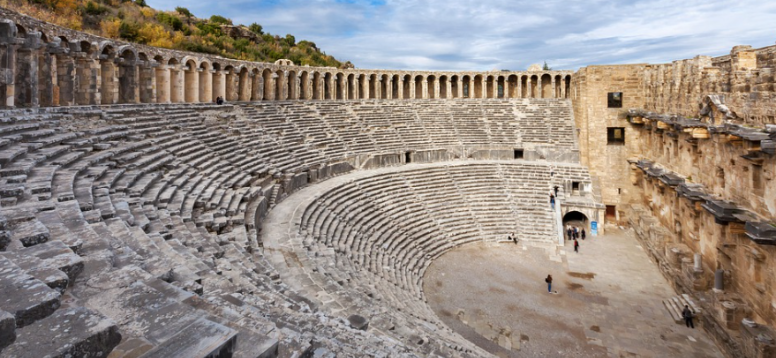 Another Bodrum thing to do is see the Bodrum Amphi-theatre, a coliseum that staged gladiator battles and theatre events in the past. Also known as the Halicarnassus Theatre and the Bodrum Antique Theatre dates from the 4th century BC during King Mausolos' reign.
Today, it is a famous summer location for music concerts, theatrical productions, and artistic events.
3- Nightlife in Bodrum
One of the Bodrum tourist attractions is its nightlife. You could ask, "Where is Bar Street in Bodrum?". It is in the old town's bazaar, but we advise you to discover other places too. Bodrum has densely packed nightlife establishments, notably Veli Wine Bar, well-known for its live music. Maybe you are interested:Best Nightlife in the World - ​​All Continents.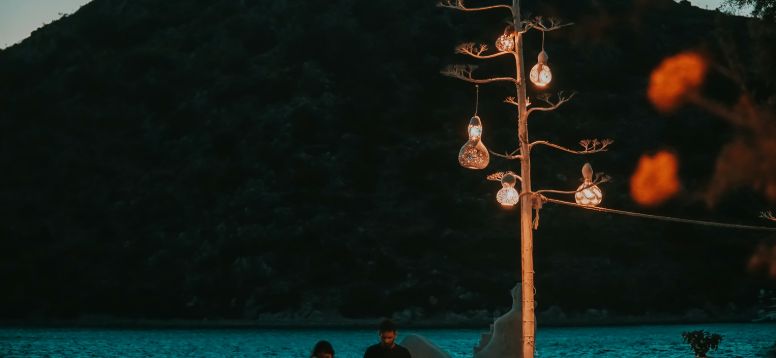 Another choice for nightlife can be Gumbet Bar Street, one of Bodrum's most significant party districts. If you are a fan of hard rock, stop by Kule Rock City, and for a night full of whiskey, you can stop by Gekko Cocktail and Whiskey Bar. Take a trip out to sea aboard the Club Catamaran for a unique experience.
4- Bodrum Castle (Castle of St. Peter)
This UNESCO World Heritage Site is not just stunning but also historically significant. Aside from being one of the places to visit in Bodrum, first things first, it was constructed in 1402 by the Knights of St. John. They established a base at Rhodes and several castles in strategically located areas.
This place has been defended for over 3,000 years and is most likely the location of Mausolus's palace in the fourth century BC. Suleiman the Magnificent captured the fortress in the 16th century, and it became a jail in 1895.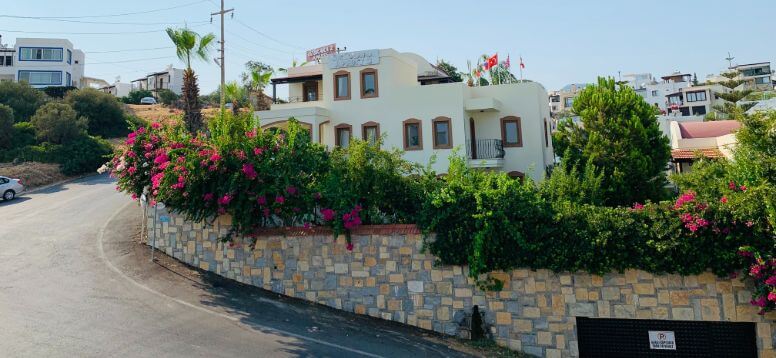 5- Mausoleum of Halicarnassus
The Mausoleum was erected by the architect Pytheos at Halicarnassus as the final resting place of King Mausolus, who lived between 376-and 353 centuries BC. The Mausoleum reaches a height of 46 meters with exquisite friezes by the era's most known Greek artists.
Despite decades of damage from earthquakes, it was ultimately demolished by the Knights of St John, who used its stones to construct the Castle of St. Peter. Its spectacular friezes are the reason for its praise. While the ruins do not appear to be as magnificent as the Mausoleum did before, there is a scale model reproduction to help you envision what it looked like.
6- Boat Trip
As one of the most famous Marmaris things to do, boat trips are famous in Bodrum too. It is one of the things to do in Bodrum; you can always go for a boat trip. Hundreds of boat tours are available throughout the summer, from day trips sailing around the Bodrum Peninsula to multi-day yacht tours along the coast of the Greek Islands.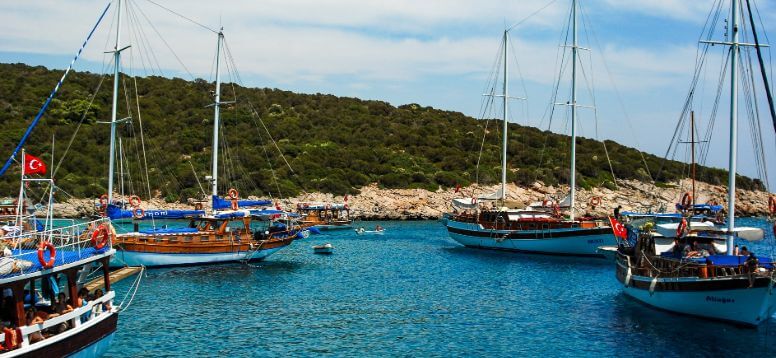 Even on the half-day journeys, you can see a substantial portion of the Aegean's iconic rocky coastal landscape and enjoy hours of sunbathing on board, sprinkled with swimming pauses. If you are not interested in joining a group trip and want to create your route, you may instead charter a yacht with the crew privately for the day.
7- Bodrum Old Town
The small streets surrounded by the beach, market, and marina are the fascinating part of Bodrum. Streets are filled with white houses decorated with bougainvilleas, the most famous Bodrum attractions. You can feel Bodrum's distinct Aegean feel and charm and set it apart from other seaside tourist destinations, which have a more contemporary look.
If you are interested in taking photographs, these twisting, rambling streets are the most attractive aspect of Bodrum to capture. You can discover the town's authentic sense of the fishing village that once existed as one of the things to do in Bodrum. The easiest way to explore is to sneak up the little streets that branch off the coastline and go on an aimless stroll.
The centre streets are densely packed with cafés and eateries, which offer excellent pit stops when wandering. Also, shopping in Bodrum is one of the things to do in Bodrum in November. It is inevitable that you will come across Greek food in Bodrum. You can find all the foods on this list in Bodrum restaurants and hotels.
8- Bodrum Beaches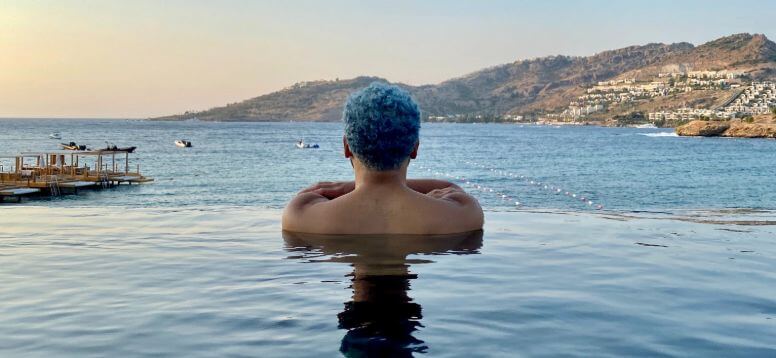 The peninsula towns of Ortakent, Bitez, Gumbet, and Turgetreis feature the most popular beaches, including accessible public beaches and exclusive beach clubs with an entry charge. As one of the things to do in Bodrum, you can choose between these beach regions. The Blue Flag Bitez Beach is widely considered one of the most incredible beaches on the Bodrum peninsula, and spending time on this beach is one of the things to do in Bodrum with families.
Also, staying at sea life beach resorts like Turgutreis, aquariums can become a Bodrum zoo. Some of the Bodrum beaches is a tourist attractions for water sports lovers. Kayak rental is popular in Bitez beach, Ortakent beach, and Gumbet beach, while those seeking further thrills may also go parasailing at these three locations.
⭐ Also, Best Beaches in the World - From Maldives to the Mykonos
Paddleboarding has grown in popularity in recent years and is available at several beaches throughout the peninsula, notably Turgutreis and Ortakent's Camel Beach.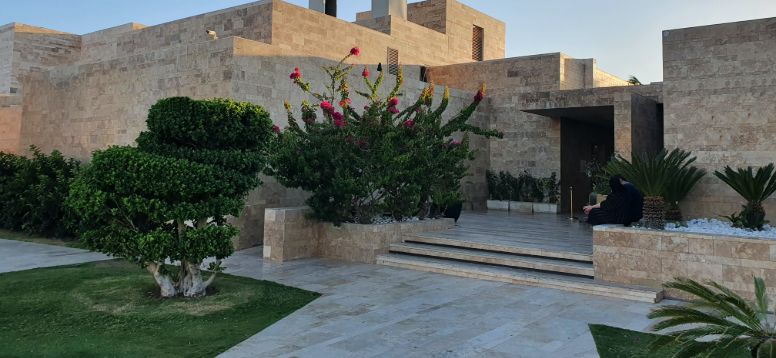 9- Myndos Gate
Discovering the last remnants of the Halicarnassus's seven-kilometre-long walls is one of the things to do in Bodrum. Mausolus built these defences in the fourth century BCE, and the Myndos Gate was one of two massive entranceways.
Although the masonry on the gate's two towers is a contemporary interpretation, seeing them is a Bodrum Turkey thing to do. There is considerable archaeological interest here, with vaulted graves from the Hellenistic and Roman eras uncovered nearby. There are 50 meters of the encircling trench visible, which is believed to have hampered Alexander the Great's capture of the city in 334 BC.
10- Harbour of Bodrum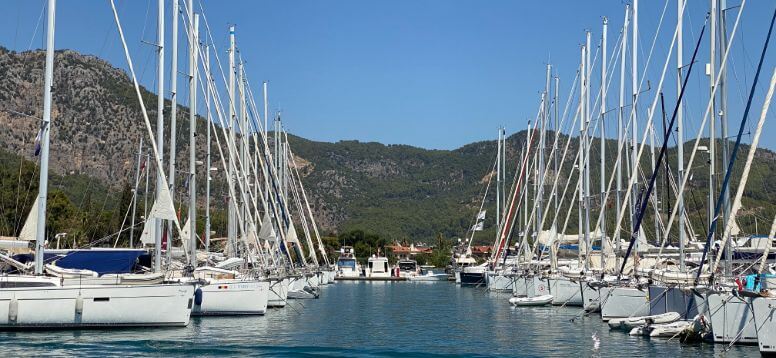 The Milta Bodrum Marina is located on the western side of the port and is regarded as one of the most famous marinas in the Aegean. It is a Blue Flag facility with 450 berths, some of which are used by superyachts. For inexperienced sailors, the harbour's broad docks, palms, and eucalyptus trees provide an ideal setting for milling around and watching the boats arrive and go, especially in the evening when the sunset is spectacular. Down the back street, there is an uninterrupted row of restaurants and cafés. By the way, you should review this to use in Bodrum holiday: Tips for Booking a Good Hotel Online - 2022 Guideline!
11- ''Zeki Müren'' Arts Museum
One of the more unusual things to do in Bodrum is to let yourself discover popular culture at the museum dedicated to Turkish legend Zeki Müren. He appeared in man films and released more than 30 songs. His residence is on the street named after him and was converted into a museum following his death. Müren was known for him being colorful and extravagant. Several stage costumes and images prove it in this serene house.
You might be interested