There are many things to do in Australia, which is a fascinating country. Visiting Australia will be an exciting experience thanks to the fantastic Australian tourist attractions and the country's beautiful nature.
●The best places to visit in Australia are the Great Ocean Road, Sydney Opera House, Sydney Harbour Bridge, Surfers Paradise, and the Great Barrier Reef.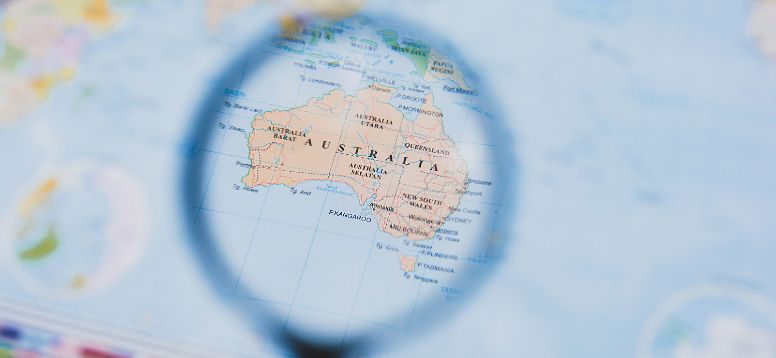 You can get a guided tour to enjoy all the attractions in the country and cross all the things you do here off your bucket list happily! In addition, Australia is a country with lots of beautiful beaches. East Coast cities of
- Read more: Tips for Booking a Good Hotel Online - 2022 Guideline
Australia are the perfect places to visit for enjoying the beaches. Another essential thing about Australia is that Western Australia has a vibrant marine life, and you get to enjoy witnessing that by visiting the country.
In Western Australia, you can also find places for whale watching. Even a day trip to this beautiful country can make your life better! Pack your bags and start planning your trip because you will find many things to do in Australia.
What Are 3 Things Australia is Famous For?
Australia is one of those countries that will fascinate you with its beauty and attractions. Here are three things that will always make Australia memorable:
READ MORE: How to Save Money While Traveling?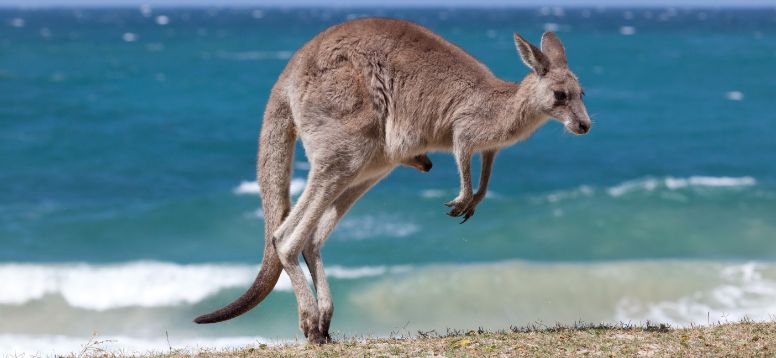 · Beautiful Beaches: Australia is famous for its beautiful beaches that attract millions of tourists every year. Some of these beaches are :
-Bondi Beach,
-Palm Beach Sydney,
-Whitehaven Beach,
-Eighty Mile Beach,
-Horseshoe Bay,
-Vivonne Bay Beach,
-Hyams Beach,
-Four Mile Beach.
· Unforgettable Large Cities: Australia is also famous for its well-developed and gorgeous cities. These cities are Sydney, Melbourne, Adelaide, Perth, Hobart, Darwin, Brisbane, Cairns, and Townsville. All of these cities have their attractions that draw people's attention.
· Natural Attraction and Beauty: Australia is a heavenly place with many paradises within its borders. The natural beauty of this country is one of the things that make it attractive and famous. Australia has lots of national parks. Some of these national parks are:
-Purnululu National Park,
-Kalbarri National Park,
-Nambung National Park,
-Flinders Chase National Park,
-Ikara-Flinders Ranges National Park,
-Daintree National Park,
-Royal National Park,
-Blue Mountains National Park,
-Nightcap National Park,
-Namadgi National Park,
-Grampians National Park,
-Tasman National Park.
What Should You Not Miss in Australia?
When visiting Australia, make sure that you spare enough time to enjoy as many tourist attractions as possible. Do not leave without visiting Sydney Opera House, one of the best Sydney attractions.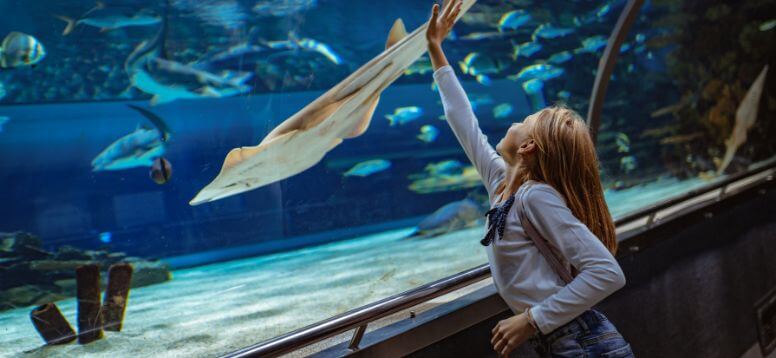 In addition, you should appreciate this country's natural beauty and richness. For instance, spare some time to see different rock formations and observe the rich marine life.
Also, take a road trip because you will enjoy driving around Australia. Sydney, Perth, Darwin, Cairns, Melbourne… All of these beautiful cities have specific attractions to offer you.
You can visit Sydney Harbour Bridge in Sydney; Swan River in Perth, Litchfield National Park in Darwin; Port Douglas in Cairns, and Eureka Tower in Melbourne. Enjoy as many Australian things as you can while you are here. You will miss this gorgeous country a lot!
1. Drive Through the Great Ocean Road
Great Ocean Road in Australia is a magnificent place for driving by the coast and enjoying the view with a lovely road trip.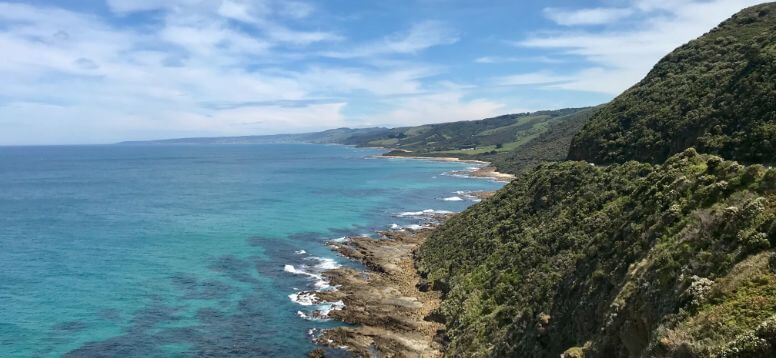 Driving here also lets you witness the famous natural beauty of Australia. It is almost like an exhibition made by nature. Here, there are also some attractions you must see. Hopetoun Falls, The Redwoods, Lower Kalimna Falls, and The Grotto are some of the attractions you can see on the Great Ocean Road.
2. Have an Amazing Time Here: Sydney Opera House
Visiting the Sydney Opera House is one of the best things to do in Sydney. You will see many amazing shows here.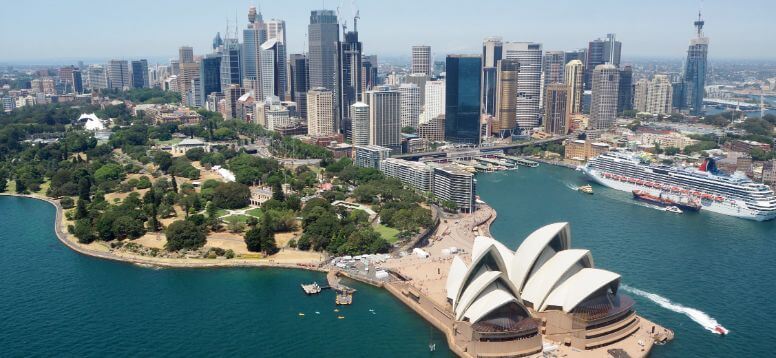 The architectural design of the opera house will also mesmerize you. Grab your camera with you and take lots of photos! Sydney Opera House is one of the UNESCO World Heritage Sites in Australia. If you are looking for things to do in Sydney on the weekend, Sydney Opera House can be one of Sydney's best places to visit.
3. Live the Dream: Sydney Harbour Bridge
Sydney Harbour Bridge is a great tourist attraction in Sydney, Australia. You can take a ferry ride here to enjoy the view entirely.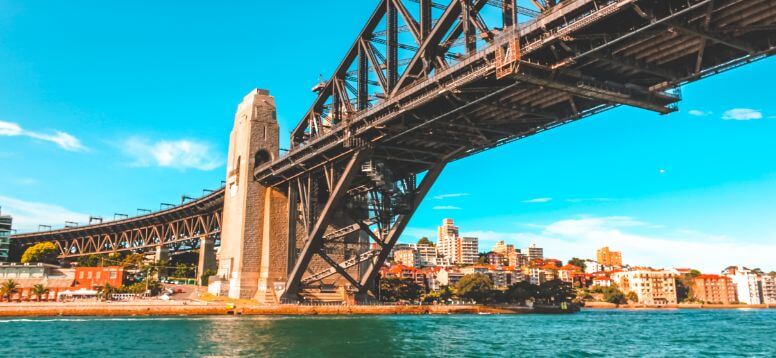 From afar, Sydney Harbour Bridge looks like a dream. Do not forget to bring your camera with you! You can get harbor cruises, too. You can find Sydney Harbour Bridge Pylon Museum nearby, too.
Sydney Harbour Bridge is of great importance in Australia because it is not only a tourist attraction but also a significant connection between roads. Count yourself lucky if you get to see this gorgeous bridge!
10 Haunted Hotels in the World - Scary Rooms
4. Let the Nature Mesmerize You: Kakadu National Park
Located in the Northern Territory, Kakadu National Park is a place that you cannot skip visiting in Australia.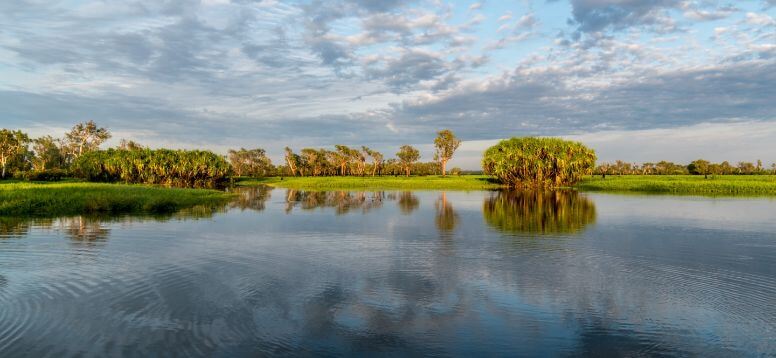 Kakadu National Park can offer you so many activities. You can go birdwatching and fishing, take walks, see the stunning waterfalls, and enjoy everything nature provided Australia with! If you ever feel like taking a deep breath during your trip to Australia, visit Kakadu National Park.
5. Get in Touch with the Nature: Kangaroo Island
If you are looking for things to do in Adelaide, visiting Kangaroo Island can be one of the best options. Here, you can witness the natural beauty of the wildlife preserved on Kangaroo Island.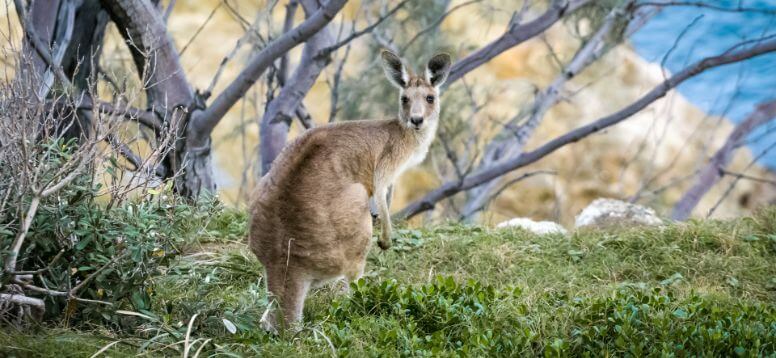 You can also find unique pieces of art on Kangaroo Island. Some other attractions on Kangaroo Island are Raptor Domain, Seal Bay, Old Cemetery Kingscote, and Old Wisanger School.
6. See All the Beauty: Blue Mountains
Think of a view that includes a piece from every country's natural wonder. Here, you have the Blue Mountains.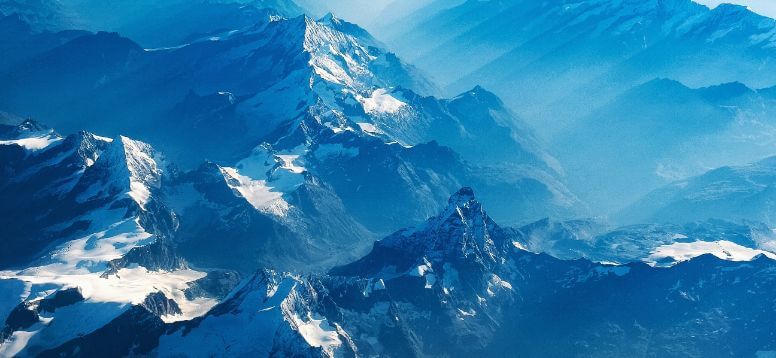 The view shows you valleys, wildlife, rainforests, and towns. You can get tours, take long walks accompanied by nature, or join the organized events for entertainment. The Blue Mountains have impressive gardens, and the air will make you believe you are in a wonderland. You can also find delicious food at the restaurants nearby. The Blue Mountains is a place that offers you everything at once.
7. Amazing Hiking Trails in Australia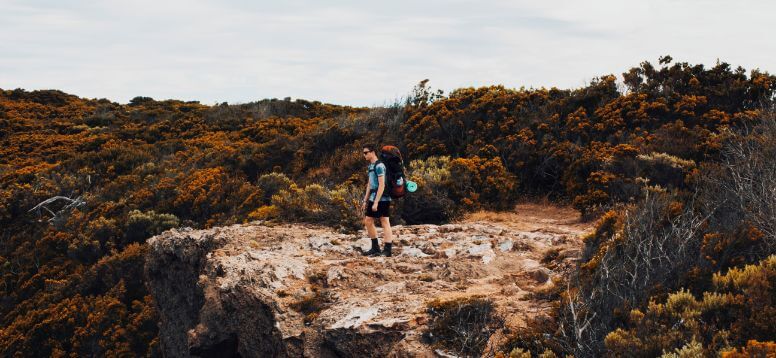 Australia is home to excellent hiking trails that you will enjoy. Fraser Island Great Walk, Heysen Trail, Larapinta Trail, Bibbulmun Track, and Kangaroo Island Wilderness Trail are some of Australia's most popular hiking trails.
If you love hiking, do not forget to visit at least some of these places for a great hike before you end your trip in Australia. Read more, Outdoor Activities in Australia - Top 15 List of 2022
8. Wonderful Place for a Vacation: Whitsunday Islands
For a fantastic holiday, you can visit Whitsunday Islands. The waters, the climate, and the environment are all set to offer you a marvelous vacation. Here, you will enjoy the wonders of nature preserved in Australia.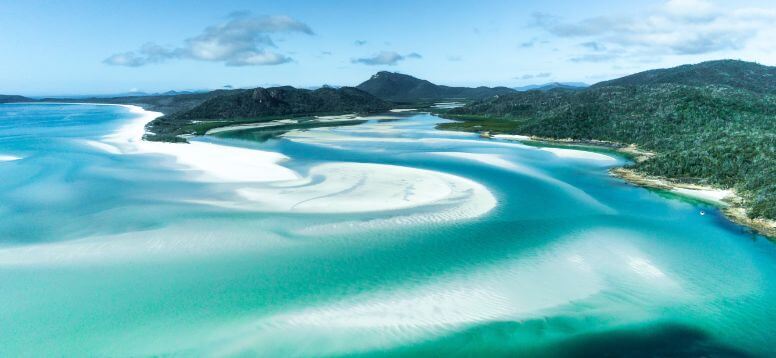 ✔ Visit Margaret River
Get ready if you have not started planning your "Things to do: Margaret River" list. You can get tours here to enjoy the visit and highlights. What is more, you can get Margaret River Vintage Wine Tours here! You can also stop at Berry Farm. Many beautiful things to wait for you here. Just add it to your list of things to do in Australia!
✔ Visit Different Cities of Australia
Australia is a country with many significant cities, and they all have their attractions. All of these cities prove how beautiful and rich Australia is. It is a country of natural wonders, and almost every corner of this country looks like a paradise. That is why it is more than easy to find many amazing things to do in Australia. Let us look at the attractions offered by different cities in Australia!
· Sydney: Some of the best tourist attractions in Sydney are Sydney Opera House, Sydney Harbour Bridge, Darling Harbour, and Royal Botanic Garden. It would help if you visited the Rocks Discovery Museum in Sydney. Do not forget to have a great time at Bondi Beach.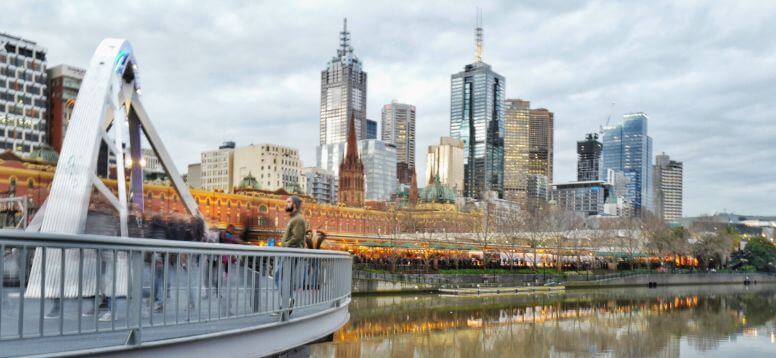 · Melbourne: If you are looking for things to do in Melbourne, do not worry, there are lots of options. The best places to visit in Melbourne are the National Gallery of Victoria, Federation Square, Arcades and Laneways, Melbourne Cricket Ground, and Eureka Tower. Make sure you add these places to your Melbourne to-do list!
READ MORE: Things to Do in Melbourne: A Quick List
· Adelaide: Some of the biggest attractions in Adelaide are Adelaide Central Market, Adelaide Botanic Garden, Kangaroo Island, and the Art Gallery of South Australia.
· Brisbane: Here are some of the most exciting things to do in Brisbane! Get ready to create your very own Brisbane to-do list. The best places to visit in Brisbane are Lone Pine Koala Sanctuary, Brisbane Botanic Gardens, and Moreton Island.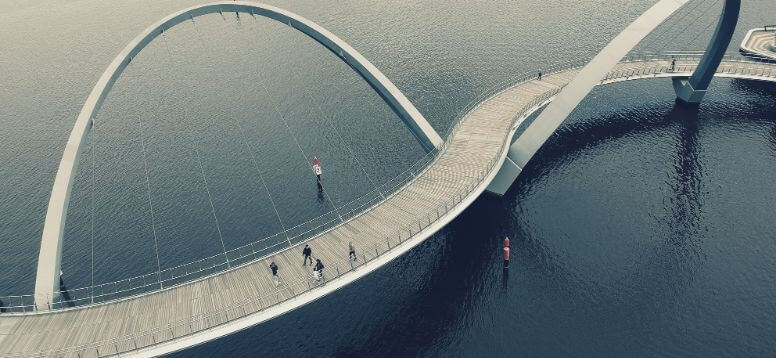 · Perth: Start making a list if you are looking for things to do in Perth. Swan River, Kings Park and Botanic Garden, The Bell Tower, State War Memorial, and Hyde Park are some of the best attractions in Perth.
· Cairns: There are many things to do in Cairns. Cairns Botanic Gardens, Cairns Aquarium, Muddy's Playground, and Josephine Falls are some of the most attractive places in Cairns. There is also a trendy place nearby Cairns called Port Douglas. There are lots of things to do in Port Douglas. If you want to get an experience that will make you feel like you are in paradise, visit Port Douglas!
· Tasmania Hobart: Some of the most exciting things to do in Tasmania Hobart are visiting Mount Wellington, Royal Tasmanian Botanical Gardens, Cascade Brewery, and Mona Ferry.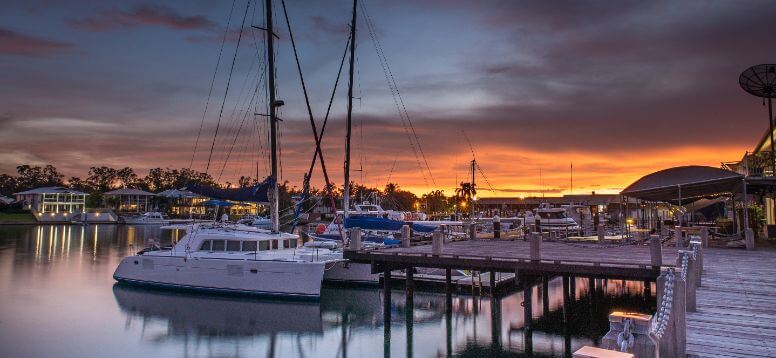 · Darwin: Here are some of the best things to do in Darwin! You can visit Darwin Waterfront Precinct, Litchfield National Park, and Darwin Harbour.
· Broome: If you wonder what kind of things to do in Broome, start planning your trip because many attractions are waiting for you. Cable Beach, Broome Visitor Centre, Broome Historical Museum, and Malcolm Douglas Broome Crocodile Park are some of the most fun places you can visit in Broome.
· Townsville: Townsville is a magnificent city in Australia. There are lots of things to do in Townsville to enjoy yourself. Castlehill, Magnetic Island Ferries, Little Crystal Creek, and Mount Stuart are some of the highlights of Townsville.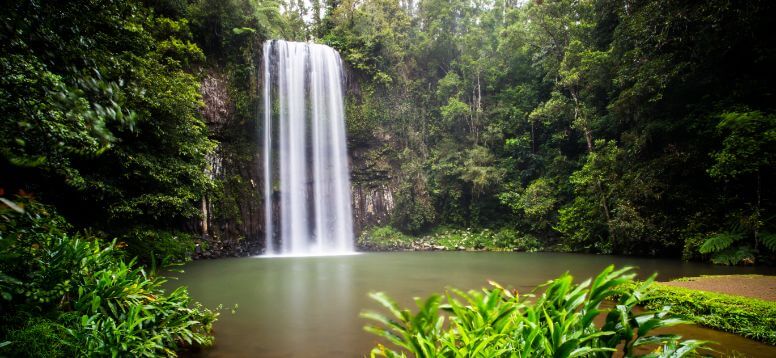 · Queensland: Queensland has a very famous place called Gold Coast. This place deserves a specific Gold Coast to-do list because there are many things to do on Gold Coast. The best one among Gold Coast attractions in Surfers Paradise.
READ MORE: 10 Things to Do in New Zealand
Grab a pen and a paper and start a list titled "Things to do: Surfers Paradise" because you will not want to skip visiting this place and enjoying everything it offers! SkyPoint Observation Deck, Surfers Paradise Beach, and Cavill Mall are some of the fascinating highlights of this place.
Airport in Australia (Read more, 15 Free Things at Airports - You have Probably Never Heard)
Australia has lots of essential airports. These airports are Sydney Airport, Melbourne Airport, Brisbane Airport, and Perth Airport.
⭐ All Possible Ways: How to Get From Collins Street to Melbourne Airport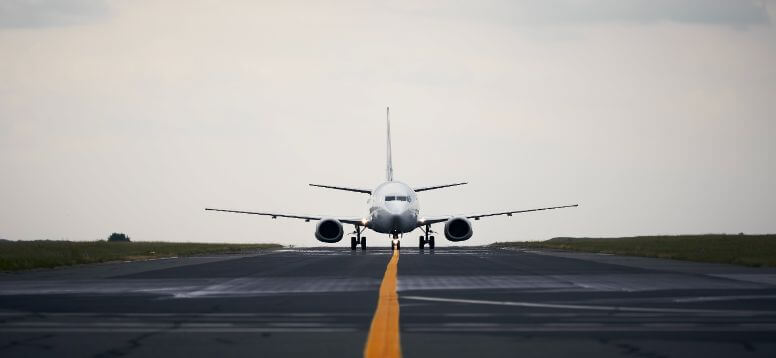 ➤ You will take a plane to arrive here, and once you arrive at the airport, the first thing you will need is a ride that can get you to your destination.
➤ Australia is a big country, and waiting for public transportation at these busy airports can be uncomfortable. Also, to learn: Uber vs Taxi for Airport Passengers
➤ And who would want to start their trip with such a frustratig discomfort? Instead, you can choose a private airport transfer.
➤ Private airport transfer promises you a safe, quick, and comfortable ride.
➤ The cars are made for your comfort, and you will not get more exhausted while trying to reach your destination in Australia if you choose a private airport transfer.
➤ If you want to learn more about private airport transfer and its benefits, you can visit airporttransfer.com. Make sure that you choose what is best for you!
Enjoy your trip!
You might be interested