Which is the best camera for travel photography? One of the most curious subjects of professional travel photographers is which camera types are the best.
Finding a good camera is perhaps the most difficult for photographers who travel around the world, recording the most interesting and fascinating images on their cameras and presenting these moments to humanity as evidence and information.
Even if you're a travel photographer, everyone's budget is different. Some will look for the cheapest camera for photography, while others will want to have the best digital camera.
Which camera should you buy? Please continue reading this article, which is a great guide to learn the answer to the question and other questions that will be useful to you.
What to Consider When Picking A Travel Camera?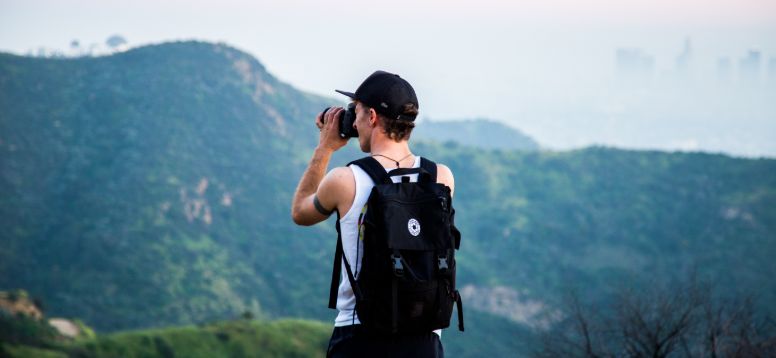 We explain the title that travel photographers are most curious about! It is very important that the camera you bought with tons of money is useful to you. Therefore, there are some things to consider before choosing these expensive tools that are part of both your business and hobby. Here they are:
Budget
The best cameras, especially for novices, are always the budget-friendly ones. After all, you're pretty new to this business and maybe you'll get bored and quit. Or you don't know how to use the camera properly, so you will constantly drop it and damage it. Maybe none of these. If you do not have enough money, you should buy cheaper machines.
I would also like to give you a useful suggestion. The quality of the camera bodies is often the same. However, the quality of a lens is almost equivalent to the quality of the photo you take. Therefore, when buying a camera, I recommend that you spend more money on the lens rather than the body.
The best cameras, especially for novices, are always the budget-friendly ones. After all, you're pretty new to this business and maybe you'll get bored and quit. Or you don't know how to use the camera properly, so you will constantly drop it and damage it. Maybe none of these. If you do not have enough money, you should buy cheaper machines.
READ MORE: The Most Exotic Places to Visit in the World
Weight
Big and heavy cameras are not always better. Think of it this way. How many kilometers will you travel with your camera in hand? You will also have your personal belongings with you. Therefore, before choosing the best camera, you should also pay attention to the weight of the product you buy.
Yes, the quality of your camera and its suitability for your job are very important, but it is also important that it does not tire you. For this reason, it will be useful to choose small and light cameras.
Use
One of the points to be considered when buying a camera is to make a choice that is suitable for the purpose of use. For example: Are you going to do landscape photography or are you looking to take great portraits?
Maybe you are planning to open an exhibition of the photos you took during your trip, maybe you are taking photos for the blog posts of a digital site. Here it is very important.
Factors such as the quality of the camera you will buy, what features it has, the purpose of use and the place of use (humid forests, stormy deserts, glaciers) should be considered during the purchase.
The Best Smartphone for Travel Photography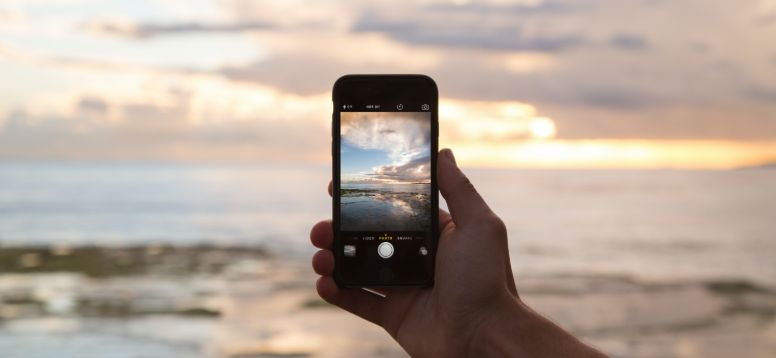 While traveling, we may not always have a professional camera with us, but if your smartphone is suitable for taking great pictures, it will make you happy. If you just bought a new smartphone with a good camera and high price, you will not need a professional camera. So, what is the best smartphone/s for travel photography?
Huawei P40 Pro
Huwei, which produces professional cameras for both cameras and lenses, challenges the best quality cameras. The Huawei P40 Pro is a smartphone that takes great photos that most photographers point to. With a minimum of four cameras and a main camera of 50 MP, the Huawei P40 has a periscope camera with 5x optical zoom, an ultra-wide lens and a 32-megapixel selfie camera.
READ MORE: How to travel solo?
Samsung Galaxy S20 Ultra
Ranked 2nd after Huawei P40, the best camera smartphone is the Samsung Galaxy S20. The most distinctive feature that distinguishes it from other phones is that it has a single shot mode. So what is single shot mode?
As soon as the shutter button is pressed, all the cameras on the phone start to take pictures and videos at the same time. However, it has a 108 MP main camera, a 48 MP telephoto camera, an ultra-wide lens and a 40-megapixel selfie camera.
The Best Action Camera for Travel Photography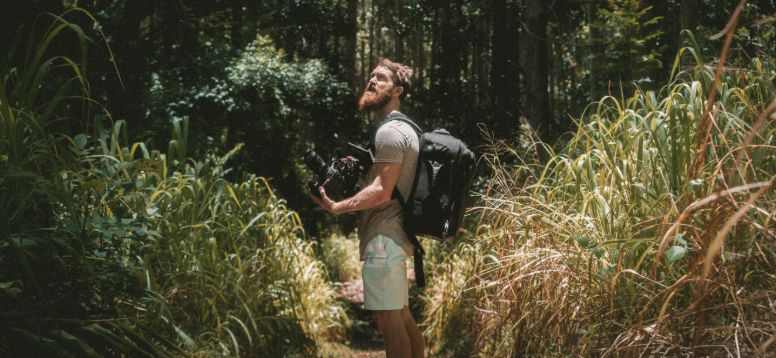 Finding the best action cameras for travel photographers is a little tricky. Because each one of them has their own unique features. But there is always only one option for the best. The suggestion we will give below is a product that is accepted not only by us, but by everyone who understands this business. Here is the best action camera!
Go Pro Hero 10 Black
A leader in its category, the Go Pro Hero 10 Black is the #1 camera for adventure and photography enthusiasts with its powerful new processor and 4K/120p mode. With a weight of 153 grams, waterproof up to 10 meters and a resolution of 23 megapixels, this camera, which is a favorite of travel photographers, is the most expensive of its kind.
Capturing fun action video/photos with more scope and versatility than any of its previous modes, the Go Pro Hero 10 Black is perfect for shooting outdoor adventures or vlogging videos in 4K.
Best Mirrorless Camera for Travel Photography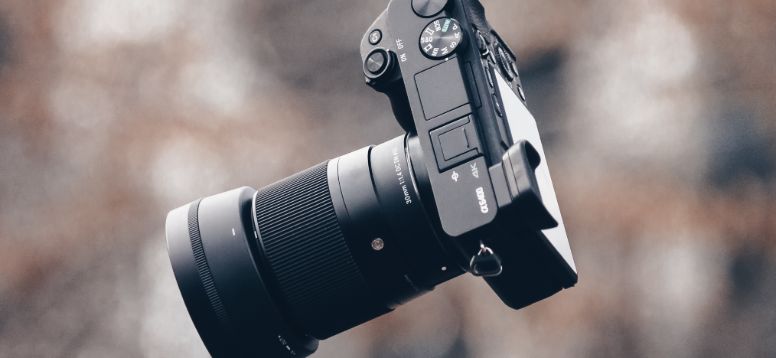 That's the interesting thing about travel photography. You may need different types of cameras related to your job. One of them is mirrorless cameras. The need for heavy DSLR cameras has come to an end with the use of these cameras, with which you can produce great images.
Mirrorless cameras, which have been a favorite of photographers for more than 10 years, are on the market with their minimal design, lightness and excellent shooting possibilities. Here are the best mirrorless cameras for travel photography!
Nikon Z6
Nikon, one of the camera giants, has an excellent mirrorless camera feature with its Z6 product. This camera, which is suitable for the use of different lenses, also allows you to shoot 4K videos at 12 frames per second. If you are looking for a good mirrorless camera for travel, you can definitely buy the Nikon Z6.
Sony A6500
Another of the most popular mirrorless camera options, Sony A6500 has a camera body weighing 450 grams. Therefore, this brand, which is one of the lightest mirrorless cameras, is also in demand. After all, traveling can be tiring on its own, and photographing it with heavy machinery can make travel photographers very tired.
The Sony A6500 is a 24MP that brings out all the highlights and shadows clearly; It has a 5-axis image stabilization system. This means that even in a bumpy or hectic environment, your images must be clear when taking pictures.
Best DSLR Cameras for Travel Photography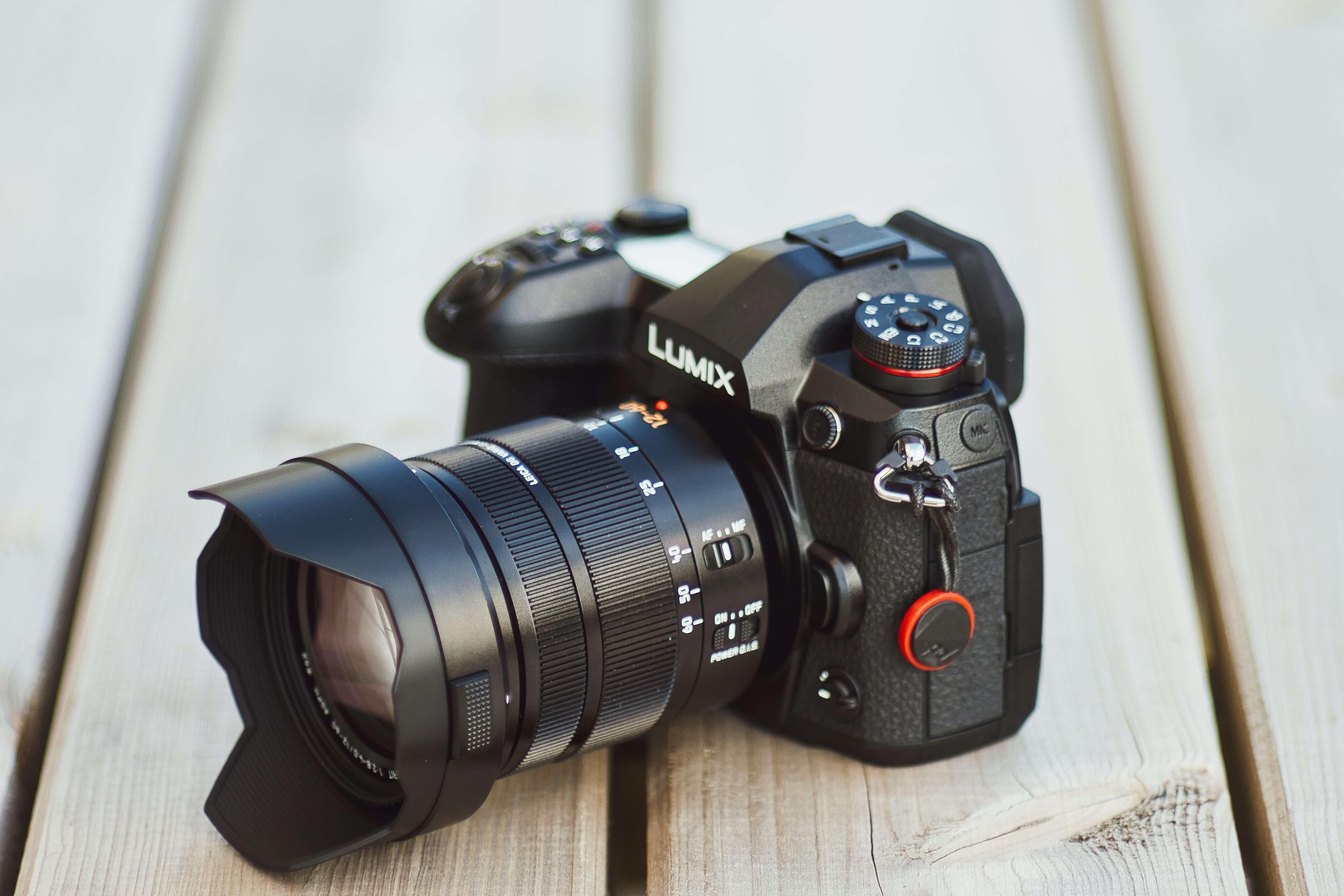 Which is the best digital camera? We know you can't decide. DSLR cameras are great for travel photography because of their optical viewfinders. DSLR cameras, which are more suitable for taking photos rather than video; Compared to mirrorless cameras, it has longer battery life, better low-light performance, and a wide choice of lenses. So, what are the best DSLR cameras available on the market?
Canon EOS 6D Mark II
Featuring a 26.2MP full-frame CMOS sensor, an ISO weight of 100 to 40000, and 21mm optics with 98% Coverage and 0.71x Magnification, the Canon EOS 6D Mark II is among the best DSLR cameras for travel photography.
In fact, it would be more correct to say that it is the 1st row.
The camera, which has image file formats in JPEG and RAW options, can shoot bursts with 6.5fps.
Canon EOS 6D Mark II, which has an ergonomic design, is a great digital camera with a light body design that you can easily hold.
The machine, which does not need charging up to 1200 shots, is both affordable and popular in its field.
Nikon D850
With a 45.7MP full-frame BSI CMOS sensor and an expanded ISO range of 32 to 102400, the Nikon D850 challenges the Canon EOS 6D. It is among the best DSLR cameras with its high resolution and intuitive touch screen feature.
The camera, which does not run out of battery up to 1840 shots, has a 7 fps burst rate up to 51 consecutive frames. It weighs 915 grams in total and is resistant to bad weather conditions.
What is the Best Budget Travel Camera?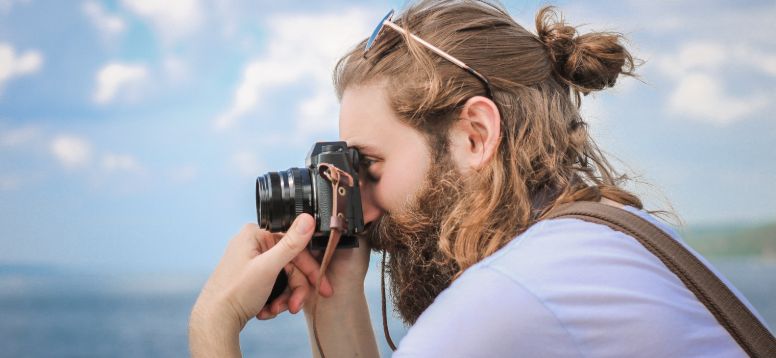 It is inevitable to consider your budget when making a camera decision. A cheap camera is not useless or mean. It is produced with only some features missing. If these features do not interest you, then you can buy more affordable cameras.
Panasonic Lumix ZS70
The Panasonic Lumix ZS70, which is both small and affordable, offers travel photographers the opportunity to take quality photos. Machines priced under almost $500; The 20MP sensor offers optical image stabilization and ample zoom opportunities. If you're looking for an entry-level and low-cost machine, the Panasonic Lumix ZS70 is for you!
Nikon D3500
All photographers respect the Nikon brand. Both the popular and inexpensive Nikon D3500 has a slightly lighter body than other models. Along with that is wireless camera control and excellent battery life. So much so that it needs a charge every 1200 shots.
Canon Rebel T7
Another quality camera preferred by travel photographers at a low price is the Canon Rebel T7. Because it has a huge 24 MP APS-C sensor. This results in very clear images and resolution. The camera is extremely simple to use and suitable for a wide variety of lens use. Finally, it is possible to shoot great travel videos with Full HD video quality.
Travel Photography Tips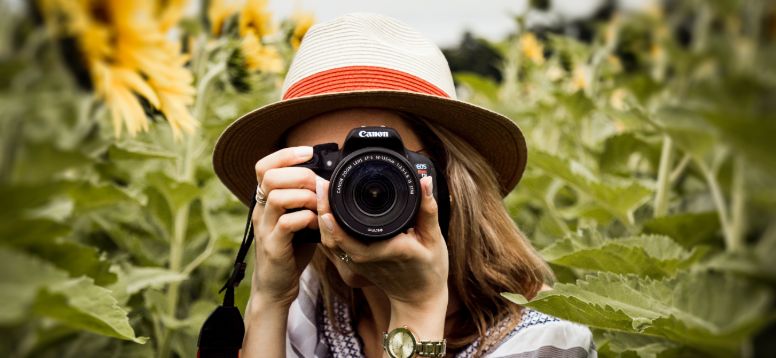 Wake up early to explore the places to photograph
Where you shoot is very important, accordingly there may be places/people you need to ask permission.
Don't limit yourself to getting better by saying I'm a professional.
Follow the rule of thirds in photography.
If you are a travel photographer, opt for a lightweight tripod.
Don't underestimate the human elements.
Keep your patience, do not give up at the slightest negativity.
You must be extremely careful to fight thieves.
Take care to take your travel photos in manual mode.
Do not forget to back up all your photos in case of adverse events.
Get mad at yourself, not the equipment.
You might be interested