Have you ever been to the airport and had to check your bags? If so, you know that it can be a bit of a hassle. Checking in your bags means you must go through security and hope they make it to your final destination without being lost or damaged. Here are seven tips to help make checking in your bags as easy and stress-free as possible!
7 Tips to Safely Check-In Bags at the Airport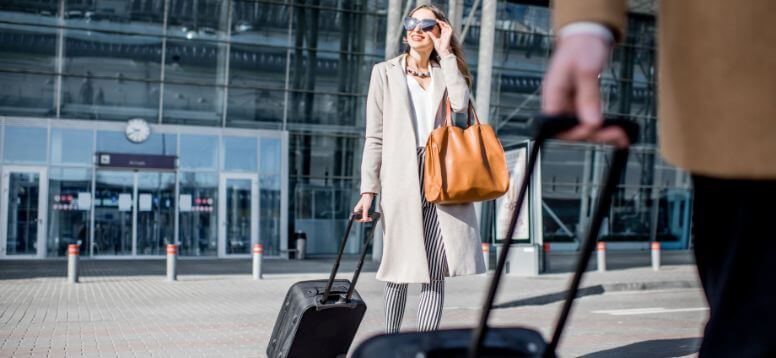 1. Take your valuables in the cabin luggage.
Travelling can be a stressful experience, especially if you're worried about your valuables. If you're taking valuables with you on your trip, it's essential to ensure they're stored safely. The best way to do this is to keep them in your cabin luggage. This way, you can keep an eye on them at all times and minimize the risk of them being lost or stolen.
In addition, it's worth investing in good quality travel safe. It will provide an extra layer of protection for your valuables and give you peace of mind when you're on the go. Also, it is always a safer option to pack your spillable items into additional plastic bags.
2. Use a TSA-Approved Lock.
When packing for your next trip, use a TSA-approved lock on your suitcase. These locks have been tested and approved by the Transportation Security Administration, so you can be confident that they will meet their standards. Traveling can be stressful enough without worrying about your luggage being damaged or stolen, so using a TSA-approved lock is a great way to give yourself some peace of mind.
EXPLORE: Reasons for Flight Delays
Plus, it will help you avoid any delays or complications at the airport. So next time you're getting ready to travel, use a TSA-approved lock on your suitcase. It's the best way to protect your belongings and ensure everything goes smoothly.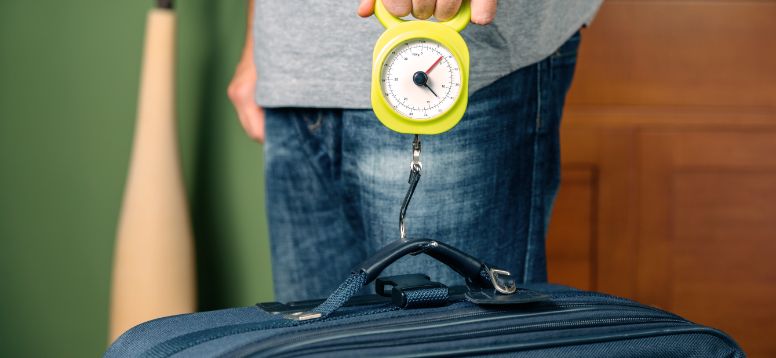 3. Weigh Your Luggage Before Your Trip.
Before heading to the airport, it's essential to weigh your luggage. It will help you avoid any surprises at the check-in counter. Most airlines have a weight limit for checked bags, and you'll be charged a fee if your load exceeds the limit.
To avoid this, weigh your bag before you leave for the airport. You can use a luggage scale or even a bathroom scale. Just make sure to consider your bag before leaving for your trip to avoid any extra baggage fees.
4. Take a Look at the T.S.A.'s Prohibited List.
The Transportation Security Administration (T.S.A.) has a list of items that are prohibited from being carried on an airplane. Lithium batteries are one such item. While lithium batteries are commonly used in electronic devices, they can pose a fire hazard if not properly packaged.
As a result, the T.S.A. requires that lithium batteries be placed in carry-on bags only if installed in an electronic device. If you are carrying lithium batteries in your checked baggage, you must pack them in a container to prevent them from coming into contact with other metal objects. Failure to do so could result in a fire on board the aircraft. The T.S.A.'s prohibited list includes assumable liquids and gels, firearms, and self-defense sprays.
– For a complete list of prohibited items, visit the T.S.A.'s website before your next international or domestic flight.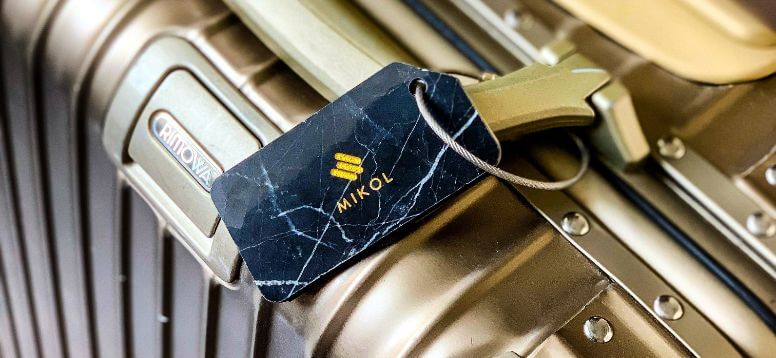 5. Use a Luggage Tag.
If you're going to be international travel, one important thing to remember is to use a luggage tag. Sure, it's easy to forget it because there is not something you typically use daily. But a luggage tag can be a lifesaver if your luggage gets lost.
Having your contact information on a title will make it much easier for airline personnel to track down your bag and bring it back to you. So before you head out on your next international flight, put a luggage tag on your suitcase!
Should I Add Flight Insurance When Booking My Flights?
6. Customize the Appearance of Your Luggage.
In today's world, luggage comes in all shapes and sizes. With so many options on the market, it can be hard to find the right bag for your needs. However, one thing that all luggage has in common is the need to be easily identifiable. After all, no one wants to waste time searching for their bag on a crowded baggage claim conveyor belt.
One way to make your luggage stand out from the crowd is to customize its appearance. Adding a unique design or color scheme ensures that your bag will be easy to spot - even in a sea of sameness. So if you're looking to make your travel experience a little easier, consider customizing the appearance of your luggage. It may be the difference between a smooth and stressful journey.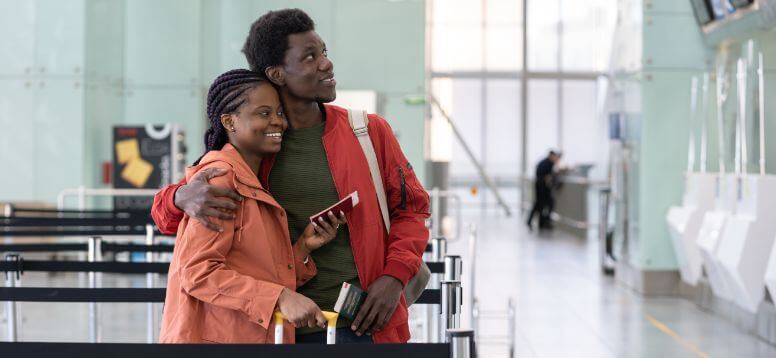 7. Ask Your Bank if Your Credit Card Offers Free Checked Bags.
Many credit cards offer a variety of travel perks, including free checked bags. If you're a frequent traveler, this can save you a significant amount of money. Call your credit card issuer to take advantage of this benefit and ask if your card offers free checked bags.
The Best Mobile Flight Tracker Apps
Then, when you're booking your flight, be sure to use your credit card to pay for your ticket. Doing so will ensure that you'll receive the free checked bag allowance.
Please note that some credit cards limit the number of free bags, so check with your issuer for details. Such little-known travel tips can make your next trip a bit more affordable.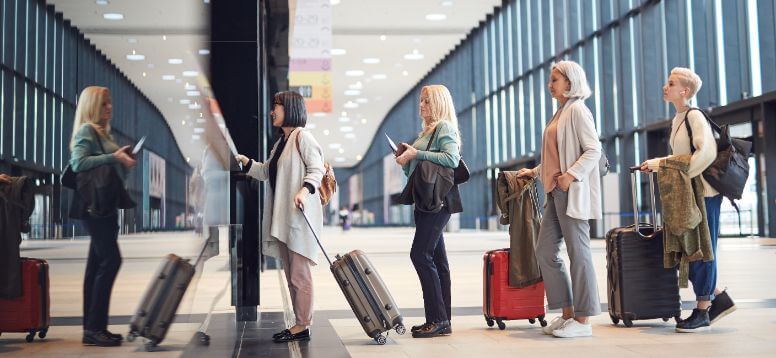 F.A.Q.
Q: How safe is it to check a bag?
A: It is safe to check a bag if you pack correctly and take precautions. When packing, include essential items like your passport, travel documents, medication, and jewelry in your carry-on bag. If you have any valuables or electronics, it's also a good idea to pack them in your carry-on to keep an eye on them. You may also want to pack clothes and toiletries in a small bag you can save during the flight.
If possible, avoid checking valuable items like electronics or jewelry. Make sure your luggage is labeled with your name and contact information, and be prepared to show your passport if security officers ask.
Q: How do you check in bags at the airport?
A: To check in your bags at the airport, go to the airline counter after being cleared by airport security and present your ticket. The attendant will ask you where you're headed and print a tag for each bag with that information. Then, take your bag to the appropriate baggage area - usually located near the entrance of the airport - and scan the tag. The baggage handler will take your bag and load it onto the plane.
Q: What can you not put in a checked bag at the airport?
A: You cannot pack the following items in a checked bag: aerosols, ammunition, flares, compressed gas, fireworks, gel candles, hand grenades, hydrogen peroxide, nitroglycerin, pepper spray, and live animals. Additionally, some items are restricted by weight or size. For a complete list of what you can and cannot pack in your checked bag, please visit the Transportation Security Administration (T.S.A.) website.
15 Free Things at Airports - You've Probably Never Heard
Q: Should you lock checked luggage?
A: In short, yes - you should lock your checked luggage. By closing your bags, you can help to prevent theft and tampering. Additionally, consider placing valuable items in your carry-on luggage rather than in checked baggage, as this will further reduce the risk of loss or damage.
Here are a few more tips for keeping your belongings safe when traveling by air:
Use a TSA-approved locking mechanism for your checked luggage;
Make sure your name and contact information are visible on the outside of all of your bags;
Please keep a record of the contents of your checked luggage, including serial numbers or other unique identifiers, in case they are lost or stolen.
Conclusion:
Checking your bags can be a hassle, but following these tips can help make the process safer and more accessible. By taking the time to pack correctly and use the correct type of bag, you can minimize the chances that your luggage will get lost or damaged. And if you do have any problems, be prepared with all the necessary information to help speed up the resolution process. Safe travels!
You might be interested