The increase in passengers preferring air transportation in Europe, America and Asia in recent years has increased flight delays.
Think of it this way, you arrived at the airport; You will start your check-in process, but what is that? Has it been announced that your flight will be delayed? Well, for what reason? We know you're wondering about this.
There can be multiple reasons for a flight to be delayed. These delays are sometimes caused by passengers, sometimes due to crew and mechanical problems. In particular, you must have witnessed that flights are delayed more often during certain periods of the year. However, why are so many flights delayed today? If you have a question such as; For this, you need to know the main reasons for the delays and the material and moral rights of the passengers in the delayed flights.
What Are The Main Reasons For Flight Delays?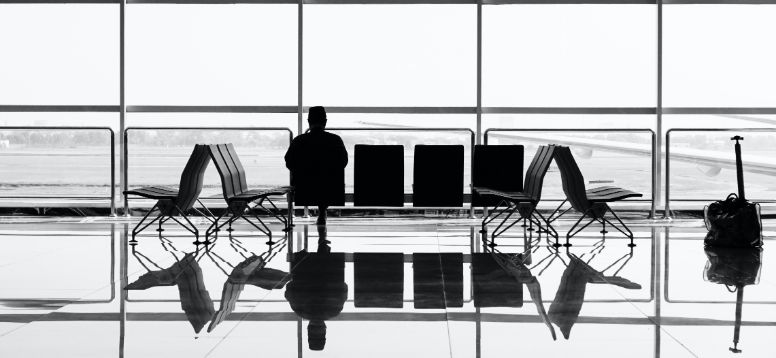 You are ready to fly for a pleasant journey; but you found out that your flight is delayed. The reason has not yet been disclosed. Here is some information on the main causes of flight delays:
Weather
Seasonal problems can also cause atc delays. The departure and landing times of the planes may be delayed according to the current weather conditions. Therefore, it is really important in which season you fly. Along with hot weather, one of the main reasons for flight delays, especially in winter, is weather factors such as snowstorms, tornadoes, and excessive precipitation.
Mechanical Delays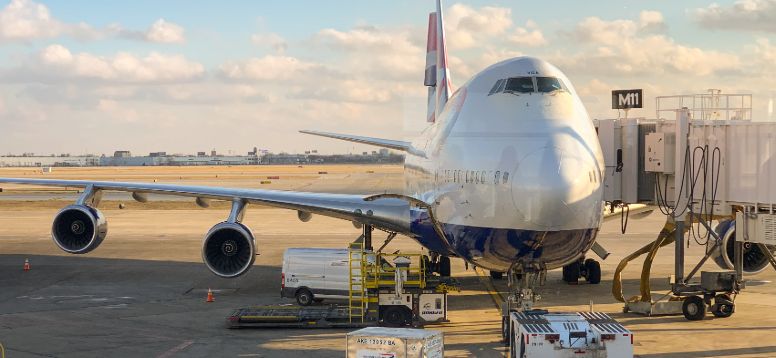 Mechanical problems at airports can often occur instantaneously. Some roughness may be noticed during final pre-flight checks. Depending on the resolution time of these problems, flight delays may occur. Mechanical delays affect aircraft departure and arrival times. On the other hand, aircraft can be changed to ensure safety while problems are resolved.
Waiting for Crew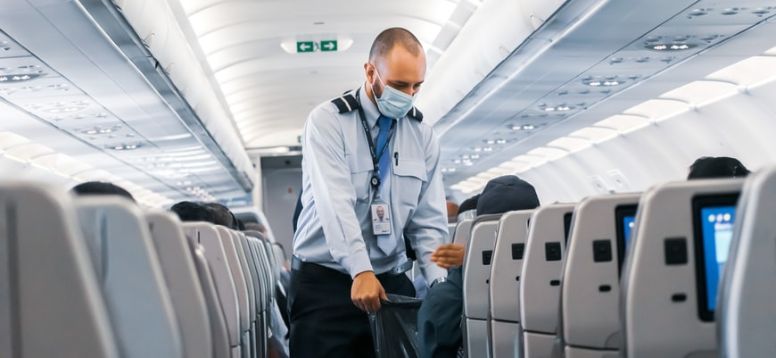 The readiness of the pilot and stewardesses is essential for the flight to take place. Flight delays may occur due to reasons such as the cabin crew coming from another flight is not yet ready and the number of flight crew is not enough for the total passengers.
Waiting for Connecting Passengers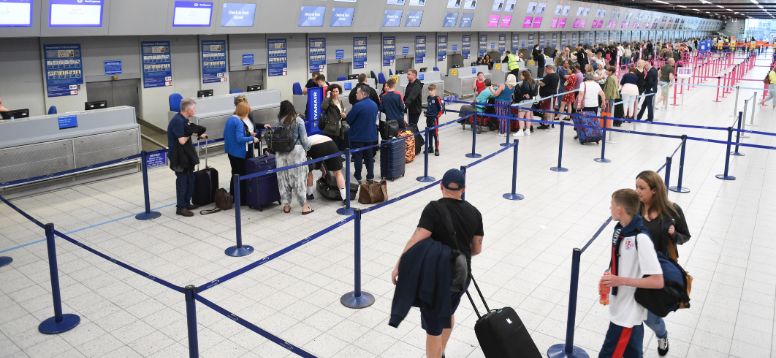 To be ready to fly, passengers must check in and be ready for the journey. This is especially true for connecting passengers and the transfer of their personal baggage.
Air Traffic
In cases where there is air traffic, there may be delays in the takeoff and landing timings of the aircraft. Delays in take-off or landing times of an aircraft at airports also affect the timing of other aircraft that will be on that runway. Also, planes taking off outside the scheduled time can make several laps around the runway, causing flight delays.
Waiting for Cargo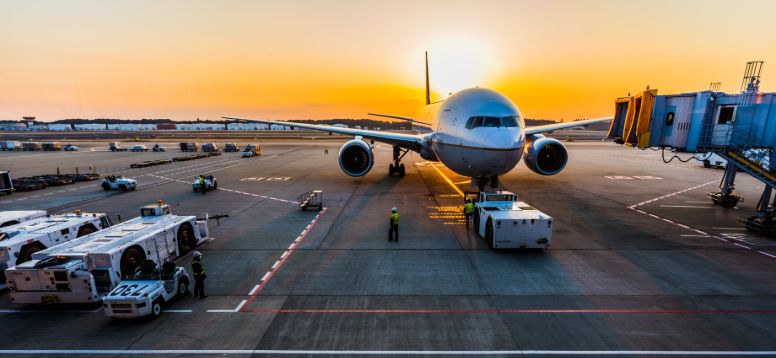 Contrary to popular belief, commercial airplanes don't just carry passengers and their luggage. The cargoes of large companies are also carried with you on the planes you travel on. In fact, 10% of the average income of a normal commercial aircraft consists of the cargoes carried. However, flight delays due to cargo waiting do not cover very long periods. It only causes minor deviations from the scheduling plan.
Bird Strike
It may sound interesting, but it's not uncommon for an airplane to collide with a bird in mid-air. To give a specific example, there are approximately 13,000 bird and aircraft collisions per year on a US basis. In fact, the incident we are talking about here is mostly the accidents that planes experience during landing and take-off.
Generally speaking, it causes flight delays due to these accidents, which are considered a significant safety threat.
Catering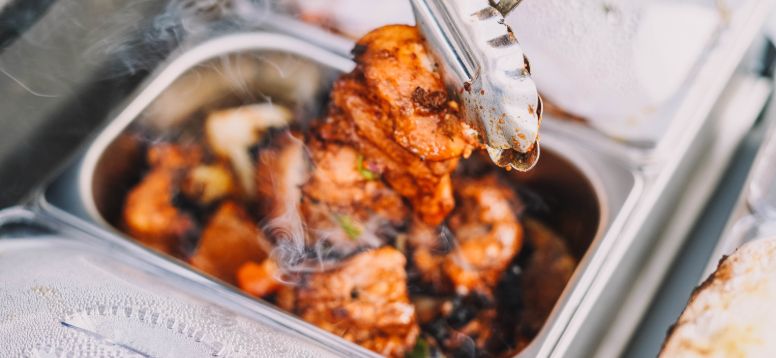 Another reason why planes are not ready to take off or land at the scheduled time is the lack of refreshments and utensils. If the timely loading and unloading of the mentioned equipment and kitchen products does not occur, there may be an additional delay.
Security Clearance
The engines must be started some time before the planes take off. However, it is extremely important to check the safety list before starting these engines. Among these measures, which consists of a very long list, Air Traffic Control is contacted to determine whether the plane can take off on time.
What Are The Other Reasons For Flight Delays?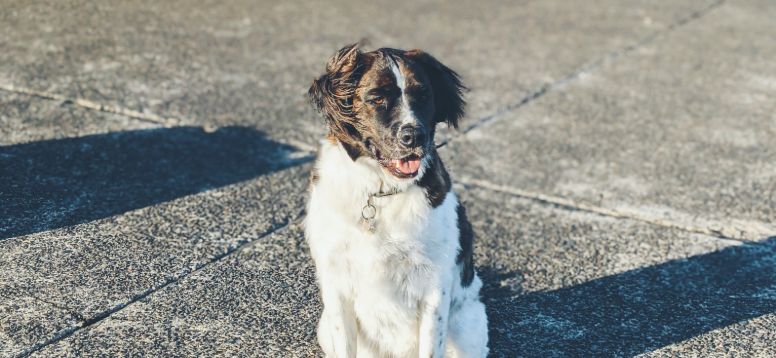 Atc delay does not always occur for logical reasons. Sometimes there are actually flight delays due to problems that you will be surprised to learn. In short, there are some interesting reasons why the flight is delayed.
For example, you may have come across a day when airport workers go on strike. Or the animals in the environment have entered the runway; They may be running wild. Maybe at that time, an operation is being carried out at the airport upon a notice. All of these are among the other reasons for flight delays.
Finally, the flight will take place during the week of public holidays and public holidays. In such cases, capacity increases at airports and aircraft departure times may be delayed.
How Can You Claim Compensation For A Delayed Flight?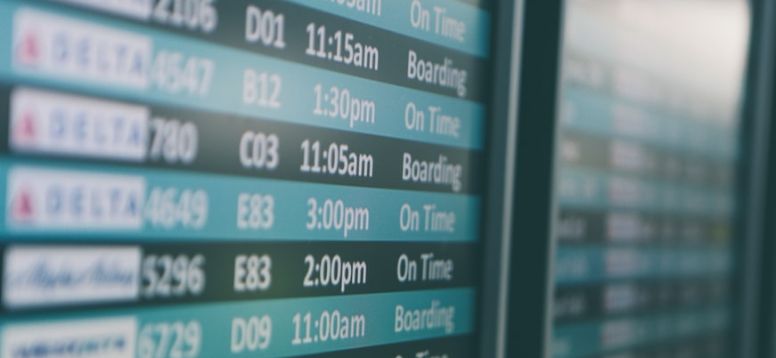 There are some things you can do and legal rights in cases such as the long delay of your flight. If my flight was canceled or delayed today, what should I do, can I get compensation, my flight was not on time, what can I do? If you have any questions, you can keep reading!
If your flight is delayed enough, the airline you're ticketing from has certain obligations to you:If your flight is delayed enough, the airline you're ticketing from has certain obligations to you:
Food and beverage service
Phone and e-mail assistance
Accommodation and transfer services
You can also claim compensation for canceled flights. Rights acquired as a result of flight cancellation depend on flight distance and departure/arrival times of the rescheduled flight.
To obtain this information, you must contact your preferred airline. You can get the necessary help, especially if you talk to the customer representatives of the airlines and specify 'cancelled flight today' and request compensation. It is important that you write down all the details on your ticket, the mishaps you have experienced and your request so that you can claim compensation for flight delays. You can even place a copy of the ticket information you have in your written petition.
Alternatively, you can file a complaint with an independent agency if the airline does not provide the assistance and compensation you deserve.
You might be interested