Are you looking for a prepaid sim card for tourists in Germany? Thus, you are right content!
You went abroad to rest, but how do you keep in touch with family and friends? You moved to Germany to work or study, but how do you quickly and cost-effectively tell your friends about your news? You have a smartphone in your pocket, but how not to spend large sums of money on mobile Internet?
The obvious answer is to use local providers. Therefore, we decided to dedicate this article to a review of mobile Internet in Germany: comparing prices, services and other tariff parameters.
When you come to Germany, You'll need a local phone number and access to mobile Internet to help you settle.
You have two choices for that. Either you sign up for a mobile phone contract, which often lasts for 24 months, or you may get a flexible and more costly prepaid SIM card in Germany, allowing you to select the phone plan that best suits your needs.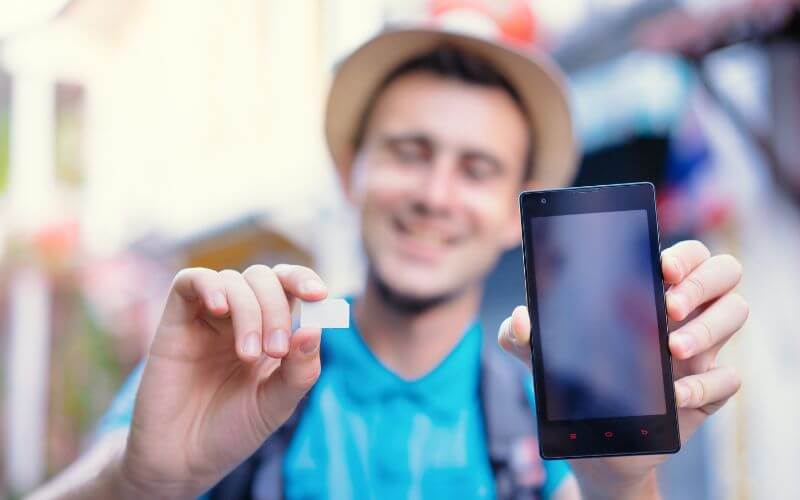 Can I buy a prepaid SIM card in Germany?
To have a sim card with mobile data in Germany, you have three options:
· Buy a sim card through digital stores of international prepaid sim cards.
· Buy a physical sim card in the German operators' stores at the airport.
· Buy a virtual sim card (also called eSIM), which is much easier to use.
Can I buy a SIM card at a German airport?
Sim cards are available at several German airports; however, you could find that they cost more there than elsewhere. Furthermore, since these are primarily German sim cards for visitors, there are probably only a few possibilities available. Avoid expensive roaming charges by getting a local prepaid sim card instead!
Germany sim card at Frankfurt Airport
Only the O2 sim card was available here, and it's clear they are costly! The Frankfurt Airport also has a few electronic stores where you may get a Frankfurt Airport Vodafone prepaid SIM card.
Sim card for Germany at Berlin Airport
There are only a few options at Berlin Brandenburg Airport, which are costly.
Sim card for Germany at Munich Airport
Buying a SIM Card is fast at the airports in Berlin or Munich because such locations offer various possibilities. People will come across shops, but these won't be limited to the airport; they'll undoubtedly see some mobile shops where they can get Prepaid SIM cards from Munich airport.
Germany sim card at Media Markt
Media Markt, a large electronics retailer, is another popular location to purchase a Germany data sim card. They make it appear that they sell all prepaid sim cards for Germany.
As it is less expensive than buying a prepaid sim at the airport, we advise you to purchase your sim card from phone shops in Germany.
READ MORE: Best Cities in Germany to Visit
Why buy a sim card in Germany?
The solution is straightforward: don't count on other people! Although your hotel and most other public spaces have WiFi, you'd be astonished at how many bars and restaurants in Germany don't. Germans value their privacy significantly. Thus they avoid using public WiFi networks.
However, having a data connection is advised if you want to book a taxi on the street, quickly check the train schedule, or locate a local restaurant with good reviews. There are numerous benefits to getting a local sim card.
Good to know: We advise visitors to Germany to purchase a Vodafone Germany prepaid sim card before they arrive. For €20, you can receive 15 GB of data and unlimited talk and text across Germany on Vodafone's colossal network.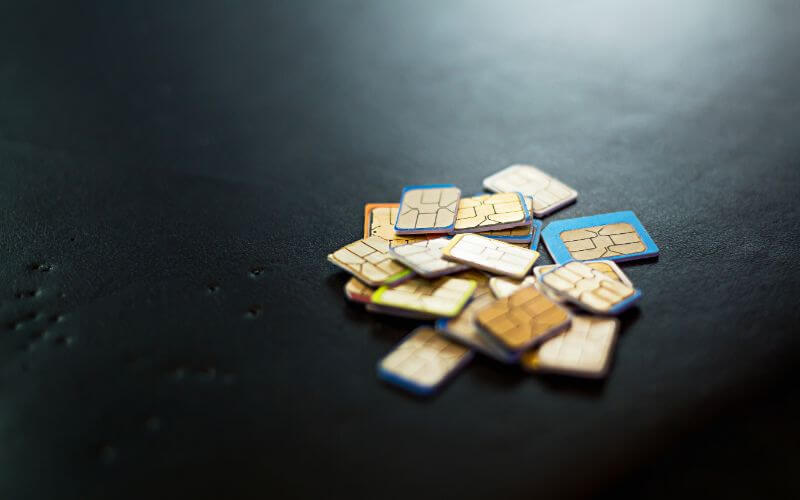 E-sim cards for Germany
An e-sim card is without a doubt the best way to connect to a data network on your phone while travelling overseas in 2022, and here are several excellent offers for Germany:
· $5 USD = 1 GB for 7 days
· $10 USD = 3 GB for 30 days
· $15 USD = 5 GB for 30 days
· $22.5 USD = 10 GB for 30 days
You may instantly purchase the mentioned Germany e-sim cards through this link or visit the page for further details.
Germany sim cards and free EU roaming
While Germany's prepaid sim cards are not the most cost-effective for travelling throughout Europe, they all provide FREE EU ROAMING. It implies that the Germany sim card for tourists, which you purchase in Germany, entitles you to use your voice, text, and data allowances in every other member state of the European Union. If you decide to roam, you can continue to use the data on your German sim card at NO ADDITIONAL COST.
German mobile internet service providers
There are only three major German mobile operators: T Mobile, Vodafone, and O2. It isn't delightful because one might anticipate a variety of providers in a nation with about 80 million inhabitants.
They all provide travellers with prepaid sim cards. Several lesser-known companies, such as Aldi Talks, Freenet Mobile, etc., sell SIM cards in petrol stations and grocery stores. These smaller providers use the mobile network of one of the three large businesses. Additionally, no stores and minimal service are frequently provided only in German. As a result, we do not advise using these German sim cards for tourists.
What is the best SIM card for the Internet in Germany?
Which prepaid SIM card is the best in Germany? Germany has three mobile service providers: T Mobile, Vodafone, and O2. In terms of coverage, nearly all of them will offer phone and data services nationwide.
Although Telekom offers the most acceptable 4G/LTE availability and coverage, it's essential to consider where you spend a lot of time when choosing the best SIM card for the Internet in Germany.
Telekom Germany Sim Card
The largest phone provider in the nation with the best coverage is T-Mobile Germany. Additionally, T Mobile offers the most expensive data packages and prices in Germany.
You must present your passport and proof of German residence to purchase a T Mobile prepaid sim card. You can use any of these packages in any of the Schengen nations in Europe except for Germany.
T Mobile Germany's prepaid sim cards are only available in 3 packages, each good for 28 days when visiting Germany. With 7 GB of data and general talk and text time, you can for €25.
A prepaid T Mobile sim card in Germany with 5 GB of data, unlimited calls, and SMS is available for €15. For €10 with 3 GB of data, you may purchase a package sim card for tourists visiting Germany that includes unlimited calls and SMS.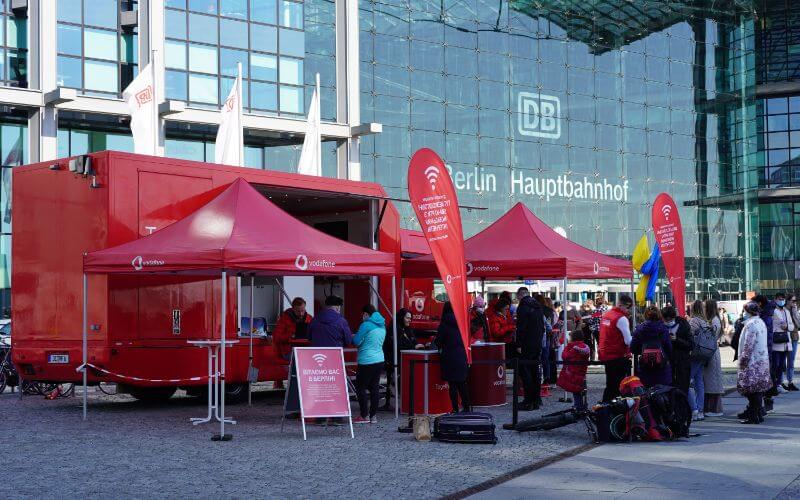 Vodafone Germany Sim Card
Vodafone mobile phone, the second-largest phone provider in the nation, is in Germany. At the phone shop, you'll need to show your passport and proof of your residence in Germany.
Starting at €15 for 6GB of data and €20 for 15 GB, packages are available with a Vodafone Germany prepaid sim card. Every package includes local calls and SMS. As you can see, these data bundles in Germany are rather costly.
O2 Germany Sim Card
In Germany, you can get a connection practically everywhere thanks to O2 Germany Sim Card, the third-largest phone provider, which also offers affordable rates. Only a few isolated areas lack a relationship, though.
An O2 Germany prepaid sim card with 15 GB of internet and unlimited calls and SMS can be purchased for €15. Without a doubt, this is the Cheapest SIM card in Germany!
Which prepaid card is best in Germany?
Regarding mobile connectivity in Germany, prepaid SIM cards provide the most value for your money. To provide you with the most delicate perspective and possibilities, we have selected the leading resellers of each mobile network.
1.Lidl Connect
The sizeable German retailer LIDL offers prepaid cell phone service under the name Lidl Connect. It offers LTE internet speed and makes use of the Vodafone network lines. Lidl provides a variety of plans. Leading magazines CHIP and Connect recently named their entry-level Smart S plan the finest Prepaid Tariff. Once your card has been activated, you can choose the data plan you want using your Lidl online account. You can add data packages or alter the price whenever you want.
2.Aldi Talk
Not just in terms of the prepaid mobile phone offer but also with its primary offering, the supermarket, Aldi Talk, is a direct rival of Lidl. Although Aldi and Lidl have similar products, Aldi uses the O2 network, the smallest network in Germany, which is the most noticeable distinction.
When comparing mobile phone contracts in Germany, O2 is always less expensive than Vodafone or Telekom.
3.Lebara
Only one German telecom company, Lebara, offers customer support and a website in English. In addition to postpaid plans with unlimited minutes to call 50 foreign countries, Lebara also provides prepaid SIM cards. Utilizing Telefonica's network lines is Lebara.
How can you recharge your prepaid SIM card in Germany?
· Recharge cards: at supermarket checkouts, gas stations and kiosks, you will find credit cards with a code to scratch off, which you can use to top up the credit on your German prepaid SIM card
· Online: You can choose between one-time and regular charges. Each provider offers different payment methods: Credit card, account debit, Sofortüberweisung, and Paypal. Recharging can be done on the provider's website or app. To do this, you usually have to log in to your customer area.
· Transfer credit from other subscribers: Some providers have a feature that allows friends and family who have their prepaid SIM with the same provider to transfer credit to you, for example, Vodafone.
Tip: Does your provider not offer online top-ups, are you not in Germany or do you want to pay with Paypal, and your provider only accepts credit cards? At guthaben.de, you can top up your cell phone credit for all providers, including Paypal.
What are the disadvantages of prepaid SIM cards in Germany?
Transferring the phone number is more complicated. In this case, you must cancel the prepaid rate and submit a waiver so the provider can release your mobile number. Please note: Any remaining credit on your card will expire after the number transfer.
If you do not top up your credit for a more extended period, even if there is still enough credit, your prepaid SIM card will be deactivated.
Good to know: In non-European countries, the German prepaid SIM card does not always work or is generally blocked.
How often should I top up my prepaid SIM card in Germany?
If you have not recharged your credit for a while, your prepaid SIM card will eventually be deactivated. The period depends on the provider. It can vary from 3 months to 24 months without a recharge. In any case, the provider must return the remaining credit to you. Usually, the provider will remind you by SMS when you need to top up your credit.
Prepaid SIM cards purchased from resellers are more affordable than SIM cards and contracts obtained directly from network providers. Due to its D-network, low cost, and simplicity of use, Lidl Connect is our top recommendation for the most acceptable prepaid SIM card in Germany
You might be interested