Balkan Peninsula, enriched by magnificent Balkan countries and the delicacies of the Middle East, offers mesmerizing cuisine to the whole world. Balkan cuisine includes many different, interesting, and delicious food and drinks options. The Ottoman Empire and its interesting culture, Bosnia and Herzegovina, Montenegro, North Macedonia, Balkans region can take your mind away.
🥗🥘🍲🥙🧆🍚 🍛🍝 🍜🍞🥔🥕🍊 🍌🍇🍈🍉
If you were curious about the Balkan culture and asking yourself questions such as "What are 3 foods native to the Balkans and the Middle East?", "Is there such a thing as Balkan cuisine?", "What Balkan country has the best food?" or "What is Balkan famous for?" you will get your answers here. Balkan cuisine can be one of the most interesting and rich cuisines globally with all the variety. Exploring and trying them will be a magnificent experience for sure!
1. Stuffed Peppers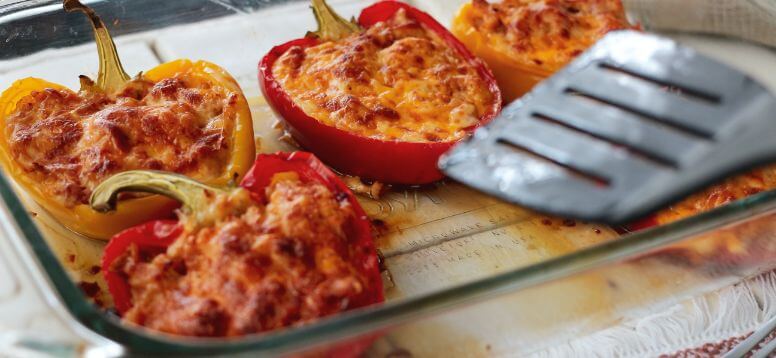 Balkan cuisine has an unbelievable variety of food options that can be perceived as interesting by the rest of the world because Balkan dishes are super unique and different. Stuffed peppers, traditionally called in the Balkans region "dolma," is one of the 20 popular traditional Balkan dishes.
This dish can be made with red pepper or green pepper. The filling is made with bulgur or rice and vegetables and lots of seasoning. The addition of meat is optional. In some regions, stuffed peppers also include meat, but mostly this is a dish made with olive oil and therefore does not include meat.
For this reason, stuffed peppers are usually vegan and vegetarian friendly, too. Many food options in the Balkan cuisine are naturally vegan friendly, actually.
🍽️ You can try "dolma" at Deraliye Ottoman Cuisine Restaurant in Istanbul, Turkey.
2. Sarma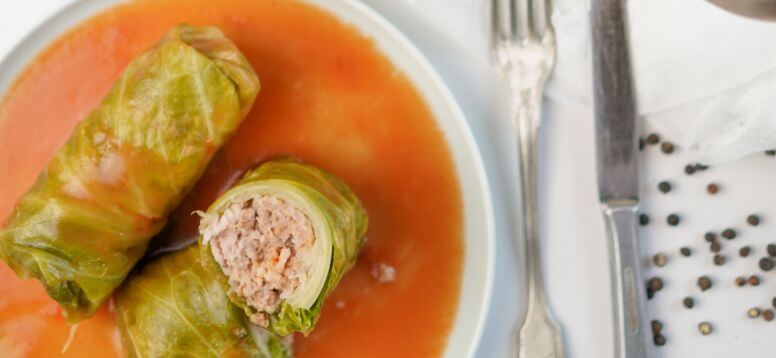 Sarma is a fan favorite for delicious food in Balkan cuisine. Sarma is one of the best options to try if you are curious about this cuisine. This dish is made with a filling, including rice or bulgur, tomato paste, vegetables, and seasonings. The filling is rolled with vine or grape leaves.
HOLIDAY IN THE BALKANS: CHEAPEST BALKANS COUNTRIES
Be careful; it will be hard for you to stop once you get the taste of sarma. Especially if you are not from a Balkan or a Middle Eastern country, eating sarma will be an interesting experience. This dish is made for many special occasions, from wedding ceremonies to funerals. If it is made in a huge pan, good luck stopping yourself because it is gorgeous!
🍽️ You can try sarma at Stari Fijaker in Zagreb, Croatia, or Caru'cu Bere in Bucharest, Romania.
3. Burek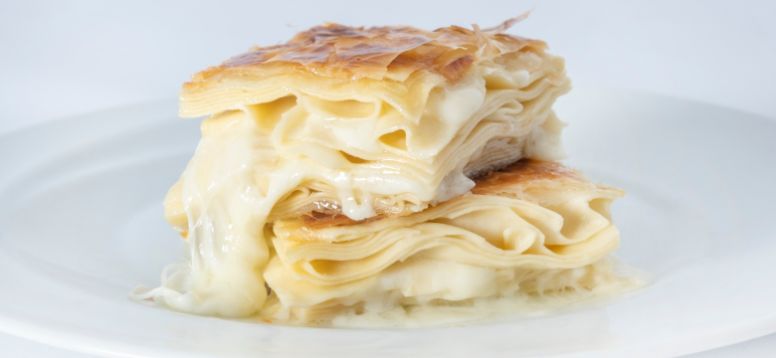 Burek is significant in the traditional Balkan cuisine, but it can be considered a national dish in Turkey. Burek is an experimental dish, and it can be made with lots of different ingredients in lots of different shapes and with different methods. It is basically a pastry with different fillings and shapes.
It can be filled with meat, potatoes, eggplants, spinach, cheese, and many other ingredients to your taste. The dough can be filled, rolled, or layered with the stuffings. You should try all of the options at least once in your life, especially if you are into pastry. Burek can be consumed during breakfast, or it can be cooked for special occasions.
🍽️ You can try burek at Buregdzinica Bosna in Bosna and Herzegovina.
4. Gozleme
Gozleme is a traditional food in Balkan cuisine. Again, with another super delicious pastry option, the cuisine continues to mesmerize tourists. Gozleme is made with pastry and different stuffings such as potatoes, cheese, or spinach. It is similar to burek in terms of ingredients, but gozleme has a thinner shape and is not cooked inside an oven. Gozleme is a genuine part of breakfast or pastry snack options in the region. You can also find it as street food because the Balkans people adore gozleme.
🍽️ You can try gozleme at Cafe Privato Restaurant in Istanbul, Turkey. It will be fascinating to try some of the traditional food options here after exploring the gorgeous culture of Istanbul.
5. Pljeskavica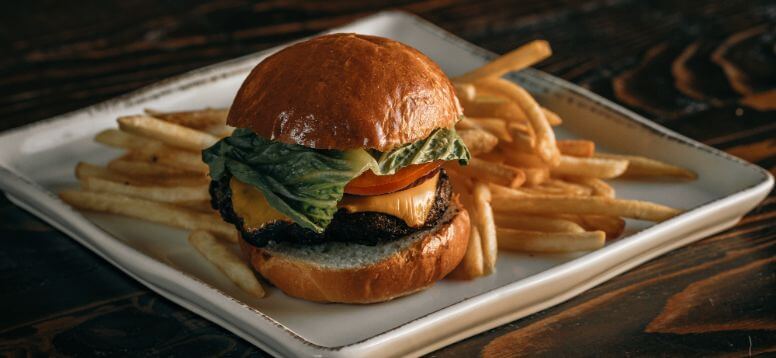 Pljeskavica is a national dish for Serbia. However, this amazing dish is also cherished by its neighbors in the Balkans. Pljeskavica is a traditional food consisting of pork or beef. The meat is grilled with lots of different seasonings. It can be served next to some green salad, fried or mashed potatoes.
🍽️ You can try Pljeskavica at Loki in Belgrade, Serbia. If you are a meat lover, eating Pljeskavica with some potatoes and tomato sauce will be a mind-blowing experience!
Dubai Food and Drink Guide – 17 Famous Dishes
6. Gyros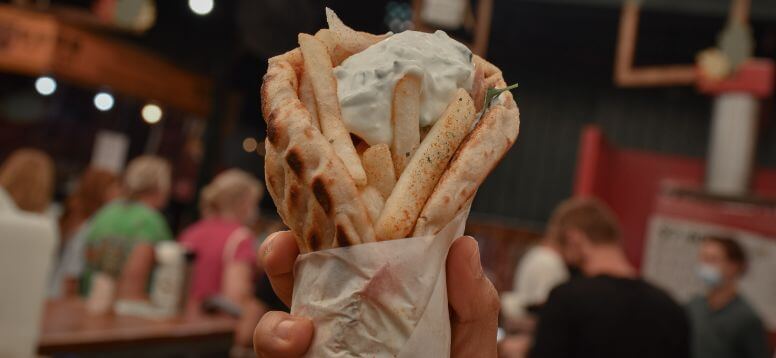 Prepare yourself because gyros will take your taste buds to another level. A thin bread is filled with greens, tomatoes, potatoes, onions, optional vegetables, seasonings, and beef.
All ingredients are rolled inside a thin bread, and this fulfilling dish is prepared. Make sure you try gyros as one of the best fast food options you can find in Balkan cuisine.
🍽️ You can try gyros at Pitogyros in Oia, Greece.
7. Melissa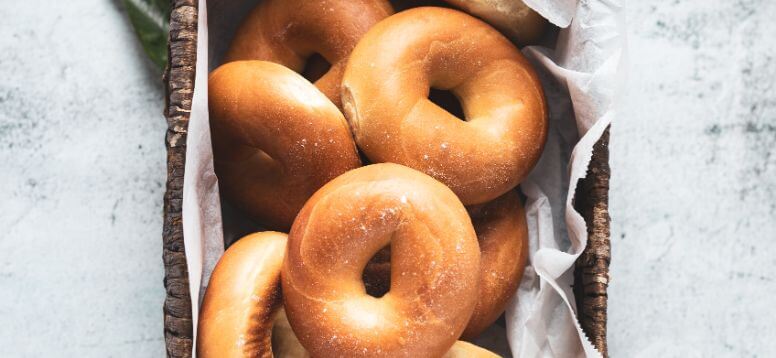 Melissa is one of the cutest food options you can try from the Balkan cuisine, honestly! It is made with yogurt, dough, and eggs. This mix is then deep-fried. You can eat it during breakfast or consume it as a snack. It is similar to what is called "pisi" in Turkey. Melissa is super popular in Macedonia, too.
🍽️ You can try Melissa at Melissa & Cafe in Sofia, Bulgaria.
8. Baklava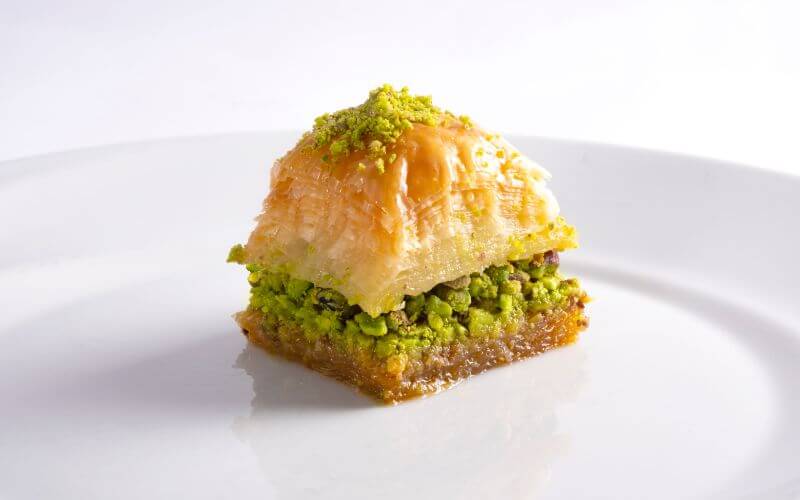 Here we have, the queen of desserts, the heart stealer worldwide: Baklava! Baklava is a significant dessert that protects its place in Balkan cuisine. It especially has a special connection and place in Turkish cuisine. Baklava is very popular among tourists, too. Everybody is curious about this dessert!
Baklava is traditionally made with pastry, sherbet, hazelnut, peanut, or walnut. It has layers of these delicious ingredients. You cannot find this tasty dessert in any other cuisine. It became a landmark, and now there are many different options available. They even made cold baklava for hot summer days.
🍽️ You can try baklava at Karakoy Gulluoglu in Istanbul, Turkey.
9. Shopska Salad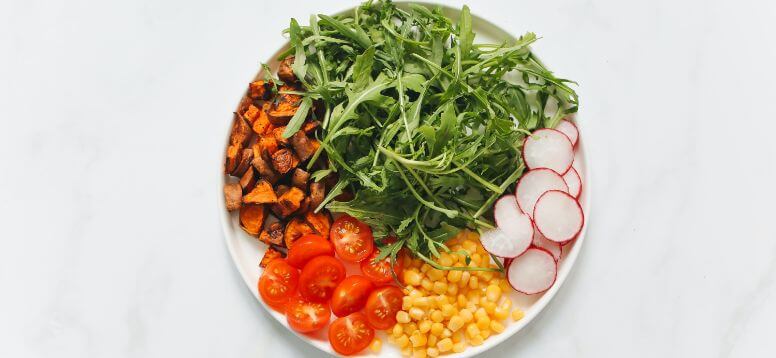 Shopska Salad has the characteristic of being the national dish of Bulgaria. It is made with cucumbers, tomatoes, greens, seasonings, and cheese toppings. If you want to try something light after all the pastry taste, shopska salad is for you.
🍽️ You should try shopska salad at Hadjidraganov's Houses Restaurant in Sofia, Bulgaria.
10. Krempita
Krempita is one of the most comfortable and delicious desserts you can ever taste in your life. Once you see Krempita, you will feel your stomach craving it! It is a whole slice of vanilla. It looks gorgeous and tastes both fulfilling and light.
🍽️ You should try krempita at Poslasticarnica Minjon in Montenegro.
11. Ajvar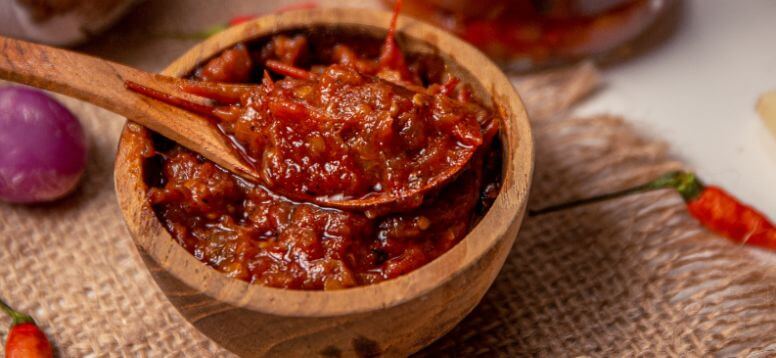 Ajvar is one of the most popular traditional dishes in Balkan cuisine. It is made with tomatoes, peppers, and eggplants. These are all seasoned, and then ajvar is ready. It can be eaten during breakfast.
🍽️ You can try ajvar at Ambar in Belgrade, Serbia.
15 Best Restaurants in Mykonos, Greece (Menu & Prices)
12. Turkish Delight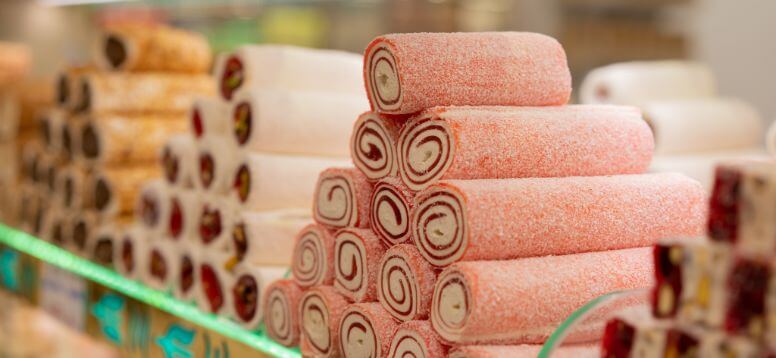 Turkish delight has become the national landmark of Turkey when you look at the cuisines. Turkish delight is a dessert that comes with great variety. It goes amazingly well with Turkish coffee. Many places serve Turkish delight for free next to Turkish coffee.
🍽️ You can try Turkish delight at Sekerci Cafer Erol in Istanbul, Turkey.
13. Grilled Meat or Grilled Fish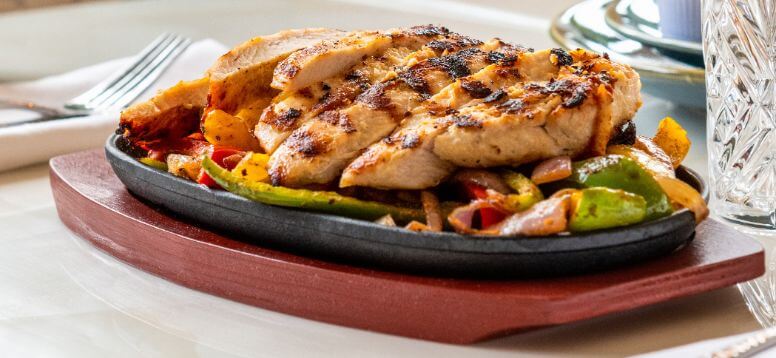 Grilled meat or grilled fish is important for Balkan cuisine because it is just the way they love to consume meat and seafood. For instance, when the meat is grilled for a picnic, it goes along with grilled vegetables such as tomatoes, onions, mushrooms, and pepper. You can make a wrap with this grilled meat or just consume it directly. It is totally up to you because it will be delicious in any way.
🍽️ You should try grilled meat at Balkan Grill in Slovenia.
14. Struklji
Struklji is a traditional dessert belonging to Balkan culture. It is made as rolls with delicious fillings. It looks stunning, and the dessert texture will make you feel super hungry.
🍽️ You should try this amazing dessert at Lectar in Radovljica, Slovenia.
15. Kajmak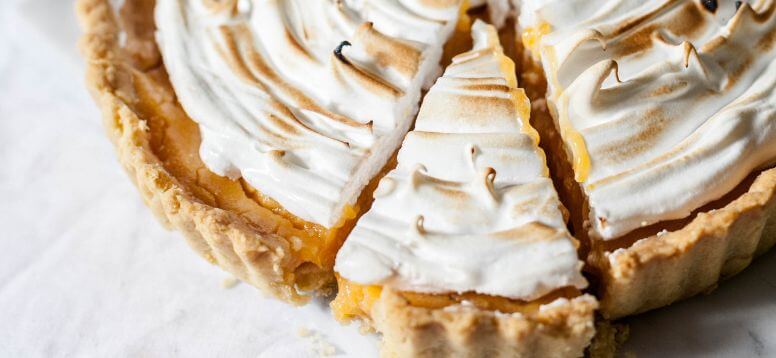 Kajmak is a wonderful piece to exist in this cuisine. Kajmak is actually a form of cream made from milk. It is super delicious and can be used for many different purposes. Kajmak can become ice cream, it can become a breakfast option that goes well with butter and honey, and it can also be the best friend of your desserts with sherbet. Kajmak goes well with baklava and kadayif, too.
🍽️ You can try kajmak by getting it from a store or making it yourself at home. Or, you can ask for some kajmak when trying some desserts from the Balkan cuisine.
16. Moussaka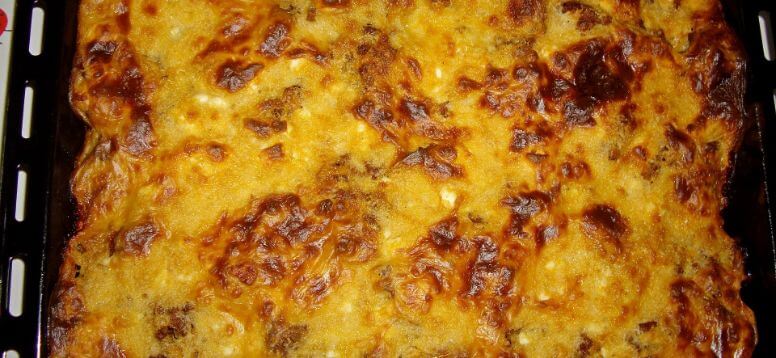 Moussaka is made from eggplants and a delicious filling. The filling is based on meat, vegetables, and seasonings. You open the eggplant and fill it with this delicious filling. Then it is cooked, and you can enjoy it to the fullest. It looks like lasagna, but this one is traditionally special to the Balkan culture.
🍽️ You can try moussaka at Strofi Athenian Restaurant in Athens, Greece.
17. Tulumba
Tulumba is a traditional dessert in the Balkans. It is super easy and served freely during many special occasions, from holidays to funerals. Tulumba looks like tiny dough pieces that are covered with sherbet.
🍽️ You can try tulumba literally anywhere in Turkey because it has become a part of the street food culture.
18. Saganaki
Saganaki is made with cheese. The cheese is fried and seasoned. It goes well as a side dish. You just take a bite, and its texture will blow your mind away. If you love cheese, try Saganaki because it is the right one! You can try Saganaki at many restaurants in Greece and other restaurants in the Balkans region.
🍽️ However, if you can, you should try Saganaki at "Greek Islands" in Chicago, United States.
19. Cig Kofte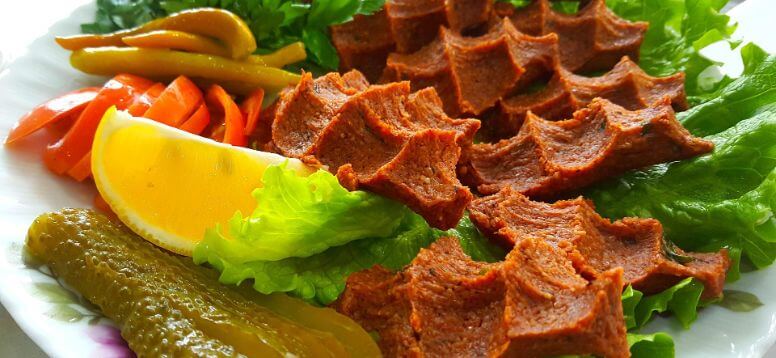 Cig Kofte is one of the most fun and enjoyable fast food options in Balkan cuisine. It does not include meat, so it is naturally vegan and vegetarian-friendly. It is made with bulgur, onions, cig kofte sauce, and different seasonings, especially hot ones.
Then you make a wrap with cig kofte. This wrap includes greens, lemon juice, tomatoes, pickles, and other optional ingredients. You will love cig kofte because it tastes great and is very fun to consume.
🍽️ You can try cig kofte at Cevahir Han in Sanliurfa, Turkey.
20. Mititei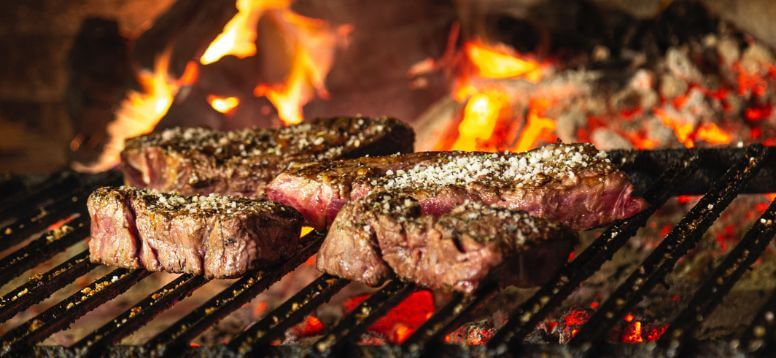 Mititei is made as a roll, and this roll includes beef, onions, garlic, and seasonings. With different sauces, the militia will make your stomach super happy. It is actually special to Romania, but it is consumed and loved by many people all around the Balkan culture. If you are a meat lover, try militia because you will love it.
🍽️ You can try Mititei at Terasa Obor in Bucharest, Romania.
You might be interested