Heathrow Airport (LHR) is London's premier airport and has the heaviest air traffic in Europe. In 2019, it welcomed nearly 80 million passengers.
Since the opening of the fifth terminal in 2008, Heathrow has become one of the largest airports in the world. It is estimated that more than 90 million passengers could pass through this airport each year. The distance between the airport (Terminals 2 - 3) and central London is 27 kilometres. If you have some time to wait for your car or flight at Heathrow Airport, it may be useful to explore the UK's best airport restaurants.
With a bit of luck, you can get there in half an hour. However, it usually takes longer.
All Possible Ways London LHR Airport to Piccadilly Circus (Station)
There are four modes of transport available from Heathrow Airport (LHR) to central London: taxi, train, tube and Airport bus. Taking a Private taxi from Heathrow Airport is still the most convenient option, but it's also relatively expensive. Taxi journeys to central London take approximately 45 minutes. The train is the fastest mode of private transportation from Heathrow Airport to Piccadilly Circus.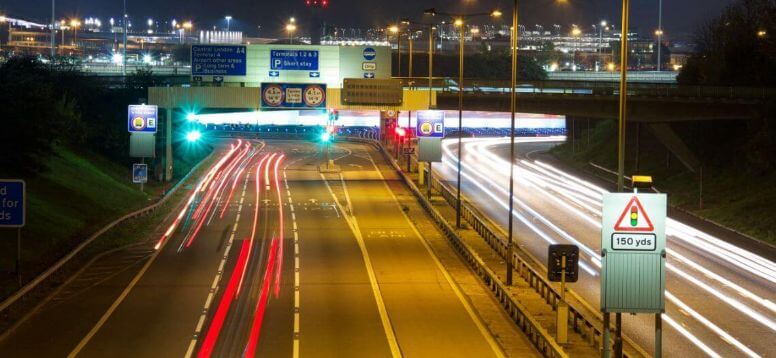 The Heathrow Express Railway connects London Paddington station in around 15 minutes.
The metro offers a cheaper alternative and a journey time of around 45 minutes.
The fourth and final option is to take the National Express bus or the local TfL Bus to the city centre, around 50 minutes.
How to get From Heathrow to Central London by Taxi?
The most convenient and comfortable Best way to reach central London is by taxi. Taxis at Heathrow Airport are easy to spot: black and have a yellow "TAXI" light on the roof. Official taxis also carry a sticker on the windscreen and a white plate displaying their license number on the back.
Be aware that there is always a queue for taxis at peak times. Queuing could, therefore, considerably lengthen your journey time. Once in your taxi, it will take approximately 30 minutes to reach central London from Heathrow Airport in normal traffic conditions.
There is no official flat rate from Heathrow Airport to Central London. Your taxi driver will charge you on the meter according to the distance travelled. However, the average cost of a taxi ride from Heathrow Airport to central London is €105. Taxis may charge extra on public holidays or late at night.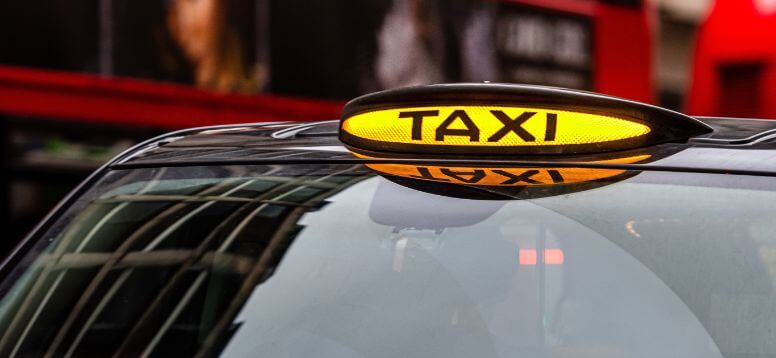 If you prefer to pay a flat rate, you can always book your taxi in advance with a private taxi company.
Taxi rides can be expensive, but they are the most convenient and safest Private Transfer option. You don't have to worry about carrying your luggage or finding your way on public transport. And since taxis run 24/7, you'll always find one when you arrive, even if you land late at night.
By the way, there is no one who does not know the disadvantages of choosing public transportation for airport transfers, but we still talk about these options.
How to get From Heathrow LHR to Central London by Train?
The train is the fastest mode of transport from Heathrow Airport to central London. The Heathrow Express runs up to 4 times per hour and takes 15 minutes to reach London Paddington Station. Outside peak hours, a one-way train ticket costs €25. You can pay for your ticket with cash, credit card or Oyster card.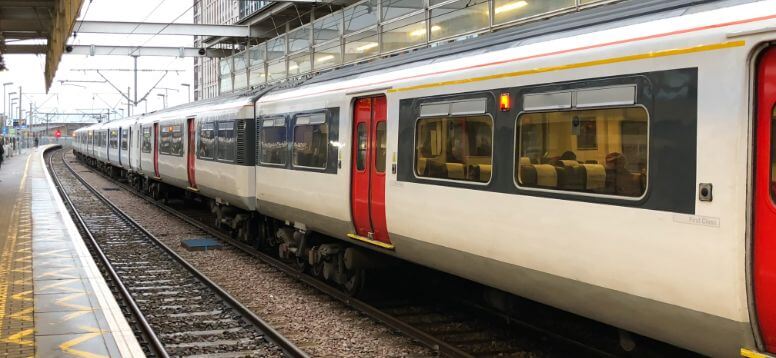 TfL trains provide similar services to the Heathrow Express but are slower and less frequent.Tickets for the Heathrow Express from Heathrow Airport to Paddington Station cost €25 at off-peak times and €27.50 at peak times. You will find ticket offices and vending machines at Heathrow Central Station (a short walk from Terminals 2 and 3) and Terminal 5.
If you buy your ticket on the train rather than online, at the ticket office or at a vending machine, you will pay more.
How to get From Heathrow Airport to Central London by Tube?
The London Underground network is directly linked to Heathrow Airport. You only need to take the Piccadilly line at Heathrow to reach many significant locations in central London. The journey from Heathrow Airport to Piccadilly Circus station takes approximately 45 minutes. The ticket costs €6.80 one way, making the metro the most appropriate form of transport for ease of use and travel time.
A tube ticket to central London, located in Zone 1, from Heathrow Airport costs €6.80 one way.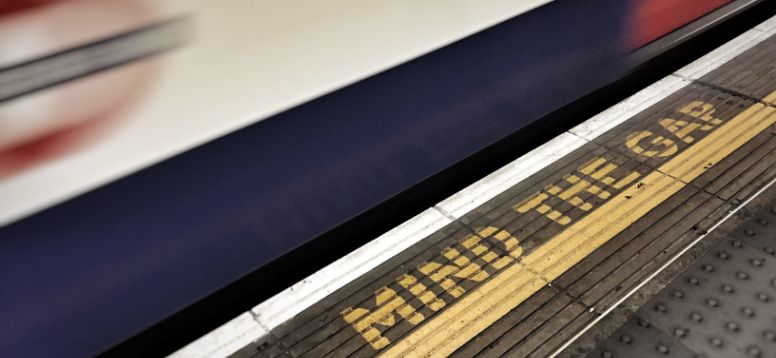 You can buy your ticket at the counters or the vending machines located in the metro stations of each terminal. You can pay by cash, credit card, contactless, or Oyster Card.
There are three underground stations at Heathrow Airport. A station serves terminals 2 and 3, another at terminal 4 and one at Terminal 5. For terminals 2 and 3, the metro station is between the terminals. An underground footpath accesses it. The metro stations of terminals 4 and 5 are located in the basement; you can access them by elevator or escalators.
The metro can be crowded during rush hours, getting scorching. Therefore, if your flight was particularly long, you are tired, or you have a lot of luggage, you may prefer to opt for another means of transport to get from Heathrow Airport to central London.
How to get From Heathrow to Central London by Bus?
Taking a bus from Heathrow Airport to central London can be a cheap transfer option, but it is the slowest and least convenient mode of transport.
National Express operates buses that run directly from Heathrow Airport to Victoria Coach Station. These buses leave every 30 minutes. When traffic is light, the average journey time is 50 minutes. TfL buses also serve the most significant stops in West London and cost just €1.70 when using a reloadable 'pay-as-you-go' Oyster Card.
The National Express bus ticket price depends on the departure time and when you made your reservation. However, the price usually ranges from €6.90 to-11.30. You can buy your National Express ticket online, at the counter in the arrivals terminal or from the ticket machines at Heathrow Central Bus Station, located between Terminals 2 and 3.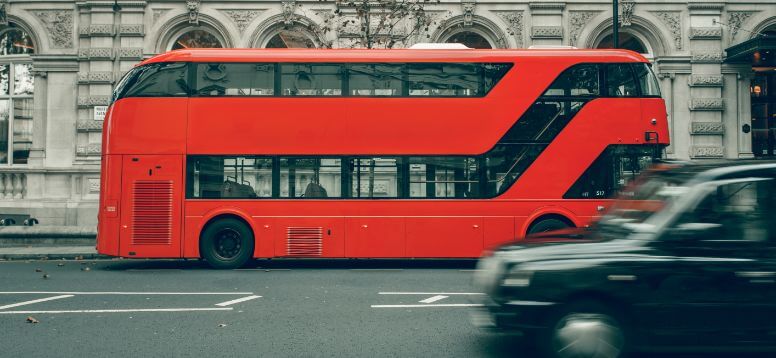 To buy a TfL bus ticket, you can use several payment methods such as the Oyster card, Oyster visitor card, contactless payment card or Travelcard day ticket. However, cash payments are not accepted. A ticket from Heathrow Airport to Central London depends on your destination station but will cost around €1.70.
Local National Express and TfL buses depart from Heathrow Central Station, between Terminals 2 and 3. If you arrive at Terminal 4 or 5, take the free airport shuttle to Terminal 2 or 3. The free shuttle departs from Terminal 4 every 15 minutes, and the journey time is just 5 minutes.
If you're on a budget, National Express and TfL buses are very cheap modes of transport from Heathrow Airport, but the journey time can be extremely long. The local TfL buses are cheaper, but the National Express buses are much more spacious, better suited for carrying luggage, and have free Wi-Fi. They, therefore, offer more comfortable travel conditions.
Private Transportation Piccadilly Circus to Heathrow Airport LHR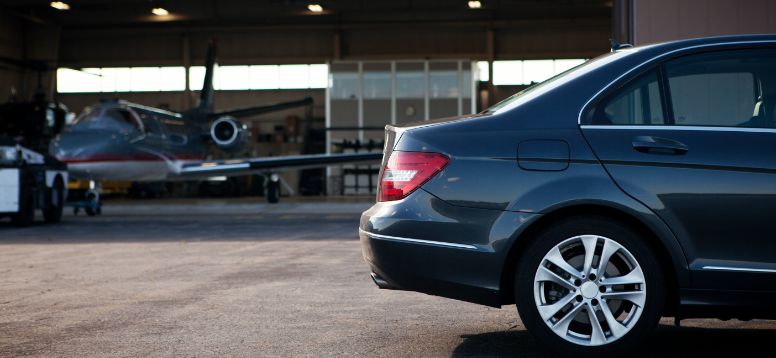 You can get a private transfer from Heathrow Airport to Central London with Airporttransfer.com for affordable prices. Transportation to the airport with private transfers will always be the safest and most convenient option. It will be good for you to have a comfortable transfer in London with stress-free, fast and friendly drivers. You can choose luxury or economical fixed-price taxis with the privilege of cancellation up to the last 48 hours. "Why Airporttransfer.com taxis and drivers?" If you're wondering, here's the answer: ​​Benefits of Using Private Airport Transfers.
Click here to book a private airport transfer from Piccadilly Circus to Heathrow Airport in three steps with Airporttransfer.com.
Where to stay in London?
The Montague on the Gardens
If you want to treat yourself during your stay in London and stay in a typically English 4-star luxury accommodation, I recommend The Montague on the Gardens in the Camden district.
The hotel transfer to the Heathrow airport is approximately 30 kilometres.
The hotel, which overlooks private gardens, has two restaurants, a gym and two verandas.
The establishment offers luxurious rooms individually decorated with beautiful marble bathrooms for 320 € / night.
Qbic Hotel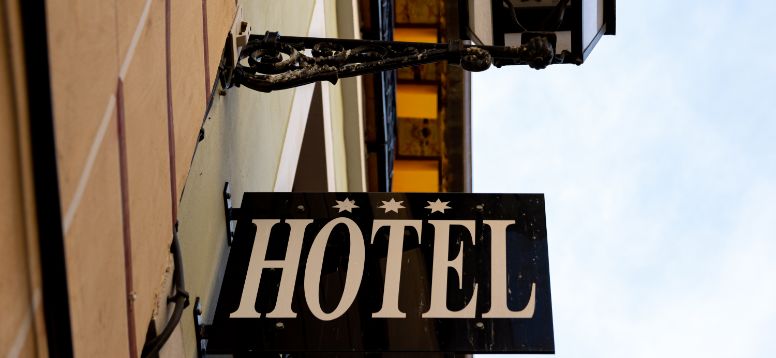 If you are looking for comfortable, affordable, and Budget accommodation in the Brick Lane area, I recommend the Qbic Hotel London City.
The hotel transfer to the Heathrow airport is approximately 33 kilometres.
📍 Located less than 5 minutes walk from Whitechapel Crossrail and tube stations, you can find rooms for two with private bathrooms for around €60.
The rooms are excellent! It's perfect if you don't know where to sleep in London in the Shoreditch area. Also, Best 15 Hotels in London. You should absolutely, read.
When to go to London: the best periods
The city of London, like the European capitals, can be explored in all seasons. By the way, maybe you are interested, of course if you are looking for free things to do in London. This is the best guide to spend much less in 2022 for London trips.
But to combine the excellent weather and the heat with London Tours visit, it is preferable to favour the summer season. The long sunny days leave more time for discoveries and entertainment during this period.
Indeed, the festivals and other cultural events such as the Wimbledon tournament and the Queen's birthday, which are held during the summer, attract a crowd of visitors. However, expect a more extensive travel budget, as London hotels raise prices during the high season.
You can then find a good compromise in the period before the high tourist season and the one after it. The climatic conditions from April to May and from September to October make it possible to take advantage of a suitable climate to discover London, with an affordable travel budget and peace.
🎄 Christmas time is also an excellent time to visit London under a light layer of snow!
You might be interested
Browse Airports for Airport Transfers