"Phuket vs Pattaya" is a comparison that makes one think because both of these places offer great attractions. Both Phuket and Pattaya are beautiful cities in Thailand. Phuket is a popular tourist attraction as an island with shiny waters and beaches. Phuket is a place where you can enjoy the clean water under the warming sun and also get to taste the delicious cuisine, which is very popular all around the world. Have you tried Thai food yet? Pattaya, on the other hand, is another prominent tourist attraction in Thailand, being a significant place for vacations. However, they do have their distinctions.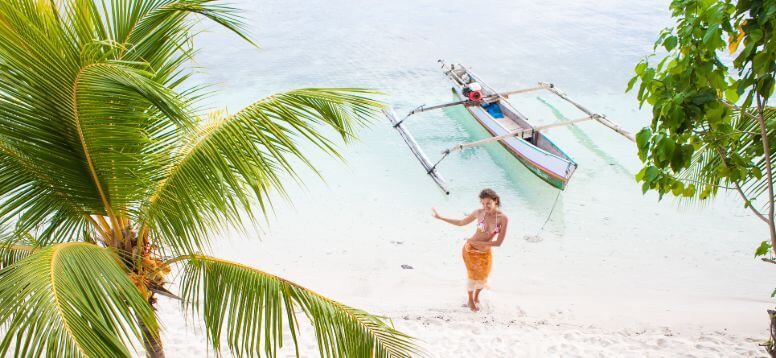 Phuket City has magnificent beaches, scenery, restaurants, hotels, and historical attractions. Almost all the attractions in Phuket City can be enjoyed by a family here. Pattaya is a place where you can enjoy Pattaya Beach, Pattaya tourist places, such as mesmerizing gardens, museums, and parks; but, Pattaya also offers a great time for those who love parties and clubs at night. The night is alive in Pattaya, a place in which you will not be able to silently go to your hotel room after dinner. There will always be something to do at night. So, here, you can find the answer to your question, "Is Phuket better than Pattaya?". Let us dive in to find out which one is worth visiting: Phuket or Pattaya.
Phuket or Pattaya Tourist Attractions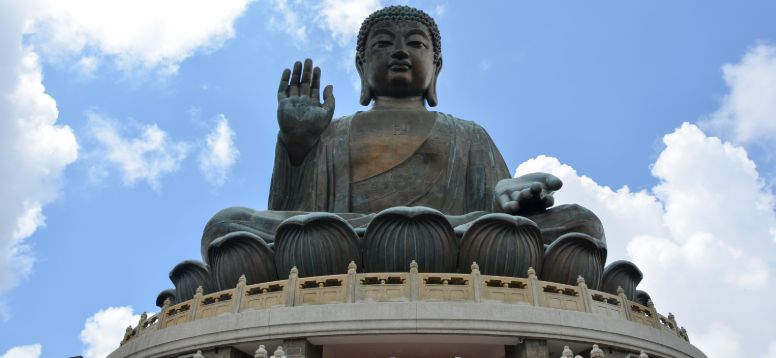 Phuket and Pattaya are two magnificent and popular vacation spots in Thailand. Phuket offers amazing scenery alongside the beaches with shiny and clean waters, all of which you can enjoy with your loved ones and make sure you spend a great holiday. In Phuket, you can enjoy the views with boat tours. These tours can let you see many of the highlights in the city. One of the tourist attractions in Phuket is definitely "Big Buddha". The glorious statue of Buddha is covered with marble and sits calmly at the hill, watching over Phuket.
If you are in Phuket, visiting Big Buddha must be on your to-do list. From there, you will be able to get a fascinating view of Phuket. There are also wonderful villages located in Phuket, one of them is Rawai village, and it has a lot to offer to the tourists. The village has a beautiful beach and lovely houses. You can also visit Rawai Park Phuket in Rawai village. Also, Phuket nightlife is something you do not want to miss. There are clubs and bars that offer entertainment for adults at night in Phuket.
⭐ You should read this article: Benefits of Using Private Airport Transfers
Pattaya, another famous vacation spot in Thailand, is located near the capital Bangkok. So, it will be easy to go from Bangkok to Pattaya. Pattaya has a very heart-warming climate, especially if you consider spending your summer vacation there. Pattaya has amazing tourist attractions that draw many tourists every year. When you are in Pattaya, you should definitely visit the Sanctuary of Truth. Do not worry, the place is as interesting as its name. The whole sanctuary is a reflection of many different art visions, religions, cultures, and philosophies. There is also a Big Buddha Temple in Pattaya. You can visit it and find solitude and calmness. It can be a calming and refreshing break during your vacation.
In Pattaya, there is a museum called "Art in Paradise" and visiting this museum will definitely be worthy of your time. There are also free attractions in Pattaya. You can take a walk on Pattaya Walking Street, you can go to Jomtien Beach, and you can go sightseeing in Pattaya City Sign Viewpoint. If you are curious about the things to do in Pattaya for adults, there is a great nightlife here. Some of the things to do in Pattaya at night are spending time at nightclubs and bars, visiting night markets, and attending a cabaret show. So, if you are asking "Is Pattaya worth visiting?" The answer is an exact yes!
What is Pattaya Best Known For?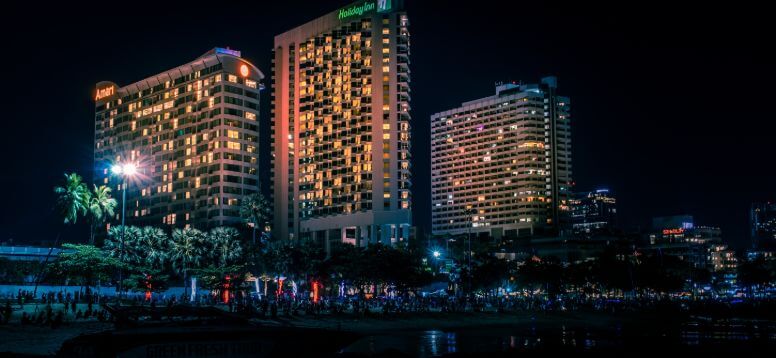 Yes, Pattaya is famous for its beaches, fun vacation spots, and tourist attractions. However, it is even better known for its nightlife activities. The nightlife is very dynamic and it attracts many people who are looking for fun during their vacation. There are many restaurants with delicious cuisine available at night in Pattaya. Also, bars and clubs offer amazing cocktails and other drinks. Let us say, you spent a lovely day in Pattaya and the daytime is over. You had delicious Thai food at its very own home, and now you need some fun.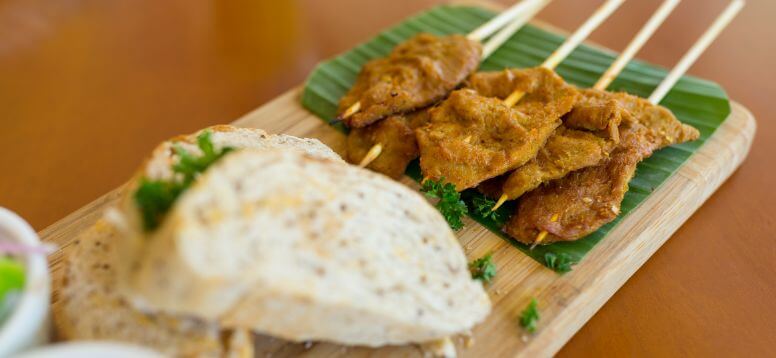 First, you can take a walk on the shiny Pattaya Walking Street to help your body with the delicious Thai food you just had. Then, you can go to a bar and enjoy yourself! Pattaya is a place where sleep is not easily visited because nightlife is always sparkling, bold, and dynamic. Every night, there is an ongoing party in Pattaya. If you are having a dilemma, thinking, "Phuket or Pattaya for the single male traveler" that dilemma can end now. Pattaya is the one for you. So, if you are looking for some fun during your vacation, Pattaya is best known for exactly that!
What is Phuket Famous For?
With lots of tourist attractions and special places to visit, Phuket offers a great vacation time for especially families. Phuket is mostly famous for its beaches and fun summertime activities related to those shiny and mesmerizing waters! It can be mindful to say that Phuket is famous for the landscape, beaches, historical and cultural spots, and many other tourist attractions that can turn your vacation into a memorable one. When you visit Phuket City with your family, you will have the calming and refreshing holiday you wished for with your loved ones.
Is Phuket Better Than Pattaya?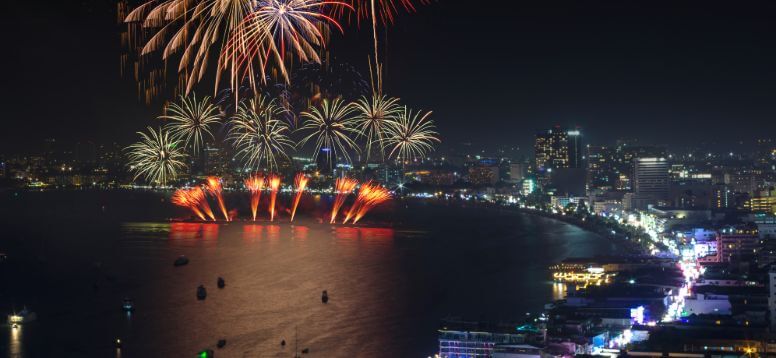 When these two gorgeous places are considered, there are lots of comparative questions, such as "Is Phuket or Bali better?" ,"What's better, Patong or Pattaya?", "Bangkok vs Pattaya" "Which is Better, Pattaya or Bangkok?" or "Phuket vs Krabi vs Koh Samui". However, Phuket vs Pattaya is a tricky one. It is a tricky comparison because both of these places are extremely popular, they both have a lot to offer, and they both attract many tourists every year. If you are looking for a beach with clean water and great scenery, both Phuket and Pattaya will work for you.
If you need to make a comparison, such as "Pattaya vs Phuket nightlife" then you must choose Pattaya because it is better known for its nightlife activities. And, if you want to spend a calming holiday with your family, including kids, Phuket would be better for you. So, the answer to the question "Is Phuket better than Pattaya?" will differ according to your needs and priorities.
What Month Should You Avoid Thailand?
In reality, every season has its own beauties and benefits when it comes to visiting Thailand. However, its climate can give you some advice on how to make your own choices. Starting from April to July, the weather is really hot and dry in Thailand. But, if you visit Thailand in April and do not mind the hot and dry weather, then you will benefit from it because it will be the cheapest time to visit Thailand. Starting from late June to October, Thailand experiences rainy weather. So, you can make up your mind about which month suits you best.
Is July a Good Time To Go To Thailand?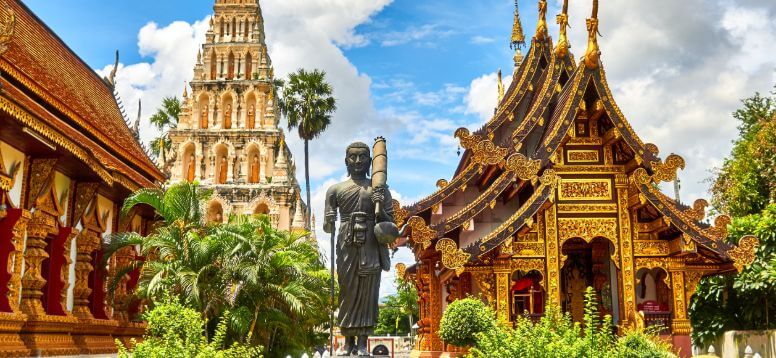 If you want to visit Thailand in July, be aware that there will be rain waiting for you. Starting from June to October, rainy weather is experienced in Thailand. So, if you do not mind a little bit of rain during your vacation, July is a good time to go to Thailand. Every month and every season has its benefits in Thailand. If you visit Thailand in July, the prices are likely to be less expensive because of the rainy weather.
Which are the Best Months To Visit Pattaya?
The best months to visit Pattaya are generally known as November, December, January, and February. These four months create the perfect timeline to visit Pattaya because the weather is very reasonable. You will not be exposed to dry and hot weather. You will not be exposed to rainy weather, either. That is why November, December, January, and February are the best months to visit Pattaya for a great vacation.
When is the Best Time to Travel Between Phuket City and Pattaya?
The best time to visit Thailand in general is known as November, December, January, and February. So, it will be better to go from Phuket to Pattaya during these months. The weather will not possibly be rainy and it will not be too hot or too dry. The weather will be bearable and very reasonable for a peaceful holiday. If you are considering visiting Phuket City or Pattaya, or traveling between the two places, keep in mind that spending time in Phuket City or Pattaya for vacation will be better if you choose November, December, January, or February.
⭐ if you're wondering: 10 Best Indian Tourist Places
What Time Do Flights Between Phuket City and Pattaya Depart?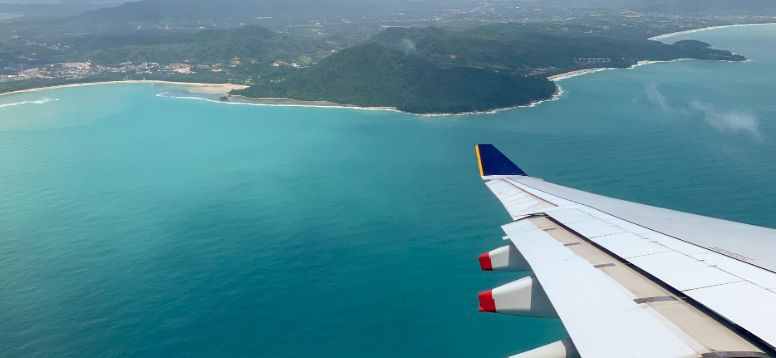 There are lots of different time schedules and flights available to travel between Phuket City and Pattaya. You can choose your departure date and time in accordance with your own comfortability.
There are airports available in these places. In Pattaya, there is "U-Tapao-Rayong-Pattaya International Airport". From U-Tapao-Rayong-Pattaya International Airport, you can easily fly to Phuket City and make your vacation better. When you arrive at U-Tapao-Rayong-Pattaya International Airport from your country, you will want to arrive at your destination to start your holiday as quickly as possible, so, waiting for public transportation will be unbearable for you. To prevent that, you can choose the perfectly comfortable and safe, private airport taxis. Private airport taxis will get you to your destination quickly at an affordable price. These private airport taxis are safe and comfortable. Private airport taxis can be reserved before you arrive at the airport, so you will not have to wait for your ride to start your perfect vacation. By visiting airporttransfer.com you can see all the benefits of private airport taxis.
In Phuket City, there is "Phuket International Airport". You can also travel to Pattaya from this airport. Or you can start your Phuket vacation by landing at Suvarnabhumi Airport! If you wish, you can make a comfortable start by booking a private airport transfer. So, if you decide to start your vacation in Phuket City but want to visit Pattaya as well, do not worry because Phuket International Airport provides that.
You may start your vacation in Pattaya but want to see Phuket City, too. In that case, when you arrive from Pattaya to Phuket City, make sure your private airport taxi is waiting for you and your family. You should definitely check airporttransfer.com to see your choices. Private airport taxis will be safe and comfortable for you and your family and you will be glad to start your vacation the moment you step into Pattaya, thanks to private airport transfer.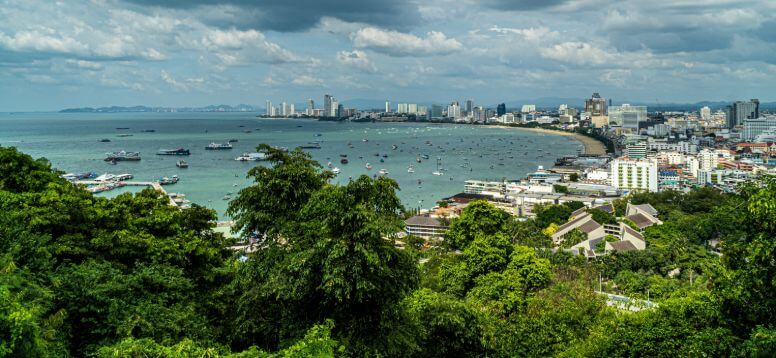 In the end, you can choose Phuket City or Pattaya for your vacation according to your own preferences, but do not forget that you can travel between them and enjoy both of their offerings! If you want to have a joyful vacation with your family, including your children, go to Phuket City. In Phuket City, you will be able to swim in those clean and shiny waters in which your feet are visible. The wonderful scenery will fascinate you and your family. You will be able to enjoy delicious food and visit the highlights of Phuket City.
Puerto Rico vs Dominican Republic Vacation for Tourists
However, if you want to spend a great holiday by yourself or with your partner, Pattaya can be more adventurous. Pattaya will offer you more than a stable vacation time with swimming and dining. In Pattaya, you will know there is a lot more to do after a long day. Yes, you will swim and enjoy the beach. But, when the night comes, you will know that your time is not over. In any case, you will have a memorable vacation in Thailand, especially in these two mesmerizing places.
You might be interested
Browse Airports for Airport Transfers