Perth Airport is a busy international airport and a hive of activity in Western Australia. Perth Airport is located in Perth metropolitan area and Fremantle, Australia, a popular port city. You can enjoy Fremantle, and your route to Fremantle will include Perth International Airport. That is why you will need to consider a transportation option from the airport to Perth city, Perth Airport to Perth city centre, or Fremantle to the airport.
To arrive from Perth to Fremantle, you can choose from various options such as private airport transfer, Perth airport taxi, Fremantle shuttle bus, public transportation such as Fremantle to Airport train, taxi service, or you can rent a car. You may have some anxious thoughts and questions such as "How much is a taxi from the airport?", or "What is the best transport option?". You need to evaluate all the details regarding each option to ensure your final decision is the wisest one possible.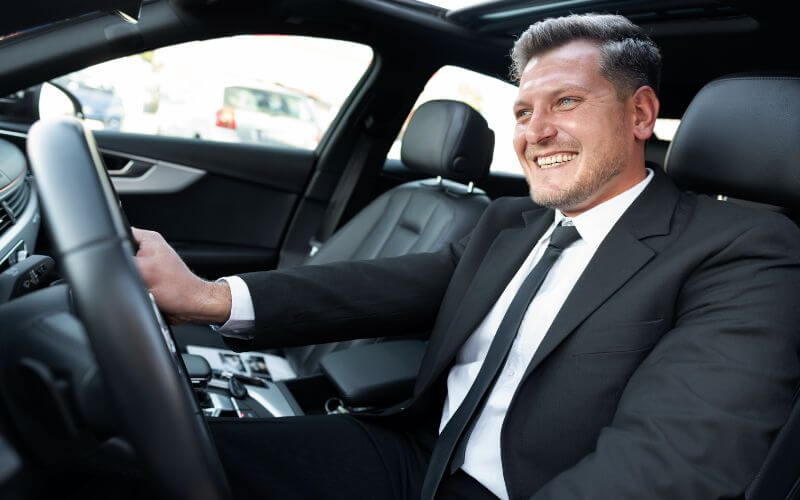 Perth to Fremantle Private Airport Transfer
A private airport transfer is possible if you want to travel from Perth Airport to Fremantle or the other way around. Private airport transfer is the wisest choice you can make depending on various reasons. Firstly, private transfer brings a new perspective to transport because it provides a modern approach to your problems as a traveler. It creates an individualized experience for your travel plans. A modern-day traveler experiences anxiety before, during, and after a flight. You need to prepare for your flight, ensure that you arrive on time to catch your plane, ensure your baggage is delivered, and find a way to travel around the country where you landed for the first time. This process creates a huge amount of anxiety for the traveler.
After a long, tiring, and stressful situation like this, the last thing you want is to worry about your ride from the airport to your final destination in a foreign country. Luckily, you can visit airporttransfer.com and check out all the details, choose your private airport transfer and driver following your own needs and requests, and book your Perth Airport to Fremantle transfer before your flight. This means you will not have to wait for your ride because your private airport transfer driver will be waiting for you at the airport before arriving. This situation will ease your mind and relieve your anxious thoughts. Private airport transfer is not a regular airport taxi, and airporttransfer.com is not one of the regular taxi companies. The driver will take care of all of your requests gladly.
Private airport transfer drivers are qualified, and they know the country you are visiting for the first time. They can wait for you in front of all terminals. Also, they all speak fluent English, so that communication will be fine. Private airport transfer will save you a lot of time by taking you from Perth Airport to Fremantle in around 30 minutes. Private airport transfers of airporttransfer.com are all designed for your comfort, privacy, and safety. You will not need to worry about a safe space to put your belongings in, and you will not have to worry about the crowd and discomfort of public transportation. The payment methods are all easy and inclusive! Your budget will also be safe with airporttransfer.com. Make sure you consider your modern-day needs and requests as a modern traveler. You should evaluate all of these details before you make your final decision.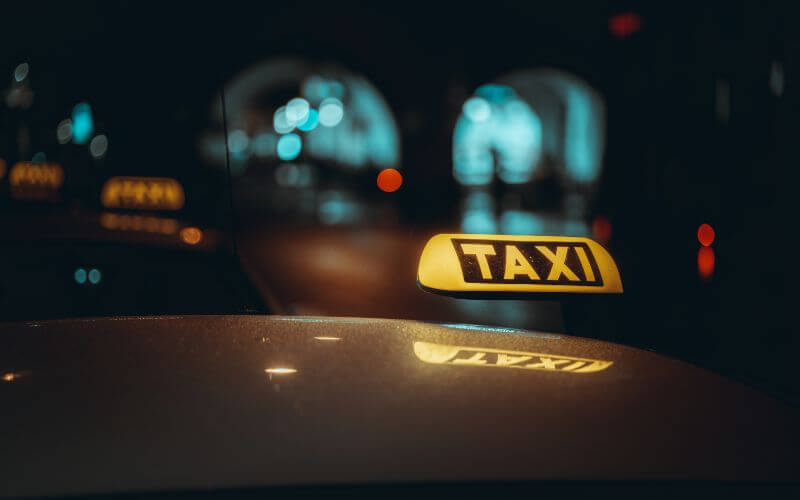 Another Option: Perth Airport Taxis to Fremantle
Another option you can consider while choosing a transfer method about how to get from Perth International Airport to Fremantle is a taxi. There are a few things to think about this option. Firstly, Perth International Airport is a busy airport that has ongoing activity. Perth is a metropolitan area, so it is crowded, popular, and active. Your chances of finding an available taxi right when you arrive at the airport are very low. Chasing an available taxi with all your belongings, especially after a long and tiring plane ride, is not very convenient. Also, the local taxi drivers usually need to speak fluent English. This can cause communication problems and make you worry even more.
You also need to consider the taxi price, which is usually not very budget-friendly. How Much is a Taxi from Perth Airport to Fremantle? The taxi fare from Perth Airport to Fremantle is not convenient since it is not very budget-friendly. Taxi fares are usually very high, and considering the time you lose, it will not be a wise choice.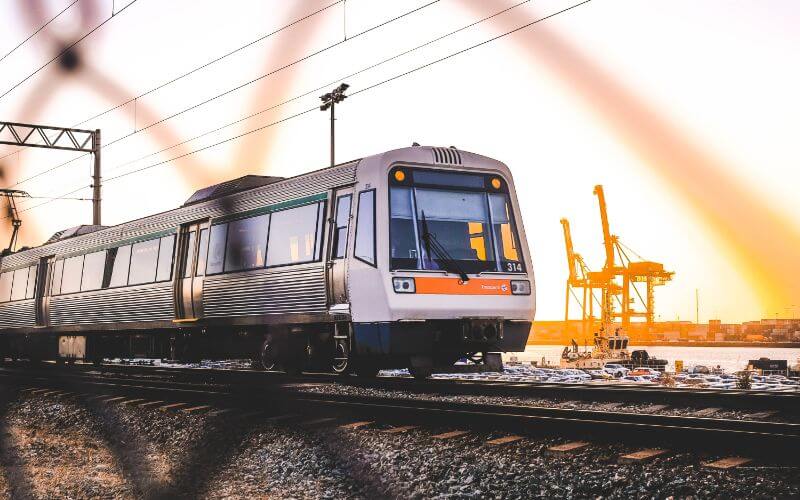 Train Option as a Transfer Method
You can take a train from Perth International Airport, but you must walk from the airport to the train station. How Do I Get from Perth to Fremantle by Train? To get from Perth International Airport to Fremantle by train, you will need to walk for a while and arrive at Redcliffe Train Station from the airport. You need to know that this train station is only linked to some terminals at the airport. Trains are usually very crowded, and you may need help finding a proper seat. Also, your train ride will last a lot longer. It may last even 2 hours, depending on the circumstances. How Much is the Train from Perth to Fremantle? The train ticket fare is around $5 since it is public transportation. However, since you are not a local, you will need to get a different ticket. This process will cause you to lose time.
Bus or Shuttle from Perth International Airport
You can take the shuttle from Perth Airport to Fremantle or take the related bus from Elizabeth Quay Bus Station. Remember that your ride with a shuttle or bus will take much longer than a private airport transfer. Since these two options are public transport methods, you will need to wait for their arrival time and move following their schedule, not your own.
Make sure you evaluate all these details and choose wisely by your needs and requirements as a modern-day traveler.
Frequently Asked Questions
You might be interested