Being in nature, maybe some adrenaline, taking all the fresh air in Australia… you can experience these all at once by doing one outdoor activity. Outdoor activity is a term that means doing recreational activities that take place outside, mostly in natural surroundings.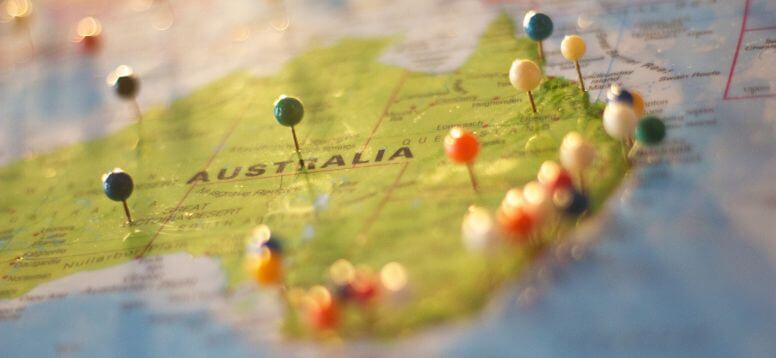 Outdoor recreation activities differ according to the physical environment in which they are conducted. A few of them have low risk and are easier to do and a few of them can be classified as extreme. When the words "nature" and "outdoor activity" come side by side, a country pops up in our minds: Australia. Outdoor activities in Australia are very famous both between tourists and locals. We have prepared a list of famous outdoor activities with the addition of top-rated outdoor adventures in Australia.
What activities are common in Australia?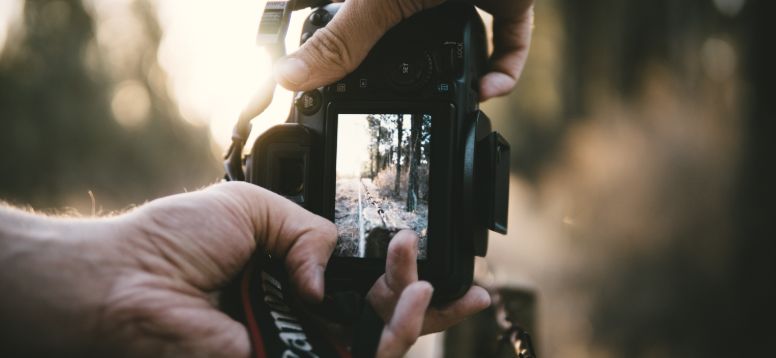 Australia is a country renowned for its outdoor activities. In addition to the famous activities listed above, a few things are left to mention. You can visit the Great Ocean without doing any outdoor activity. Most Australians go there and enjoy the view. You can take pictures of monuments and amazing coastlines. Do not forget to take a photo of the 12 Apostles. Taking a selfie with a Quokka is a must-do to become a tourist in Australia.
If you happen to go to Rottnest Island, take that selfie. Australian people love their wines. Do not forget to visit the best wine areas such as Hunter Valley and Margret River. We cannot forget Sydney Harbor. As Sydney Opera House is one of the most beautiful buildings on earth, Australians like to spend time near there. As a leisure activity in Australia, you can hop on a boat and discover the Harbour.
⭐ Maybe you are interested: Maldives vs. Seychelles
What are the famous outdoor activities?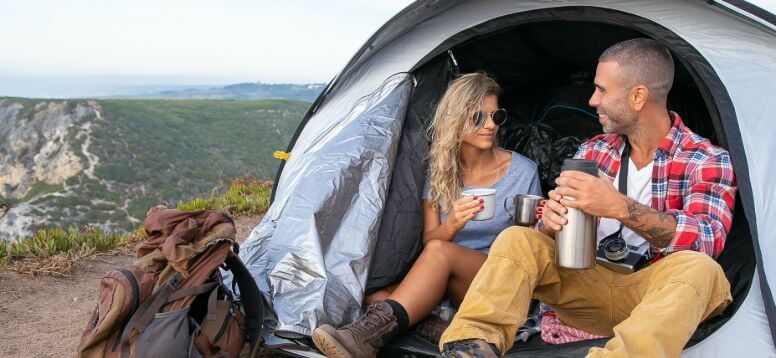 If you want to become an Australian adventurer, keep reading. Also, with such a pleasant climate and a range of activities, you need to and for sure want to become an Australian adventure guy/girl when you visit the country. Here is the top 15 list of 2022!
1- Rock Climbing
The aim is to climb to the peak of a rock or predefined path on the rock, of course, without falling. It is both a physically and mentally challenging activity. The reason is that the person who is climbing on a rock needs to be strong, agile, and, have endurance and balance. Also, climbing routes safely require knowledge of suitable climbing methods and the use of specialist climbing equipment. The fun part is the multitasking and adrenaline.
2- Hiking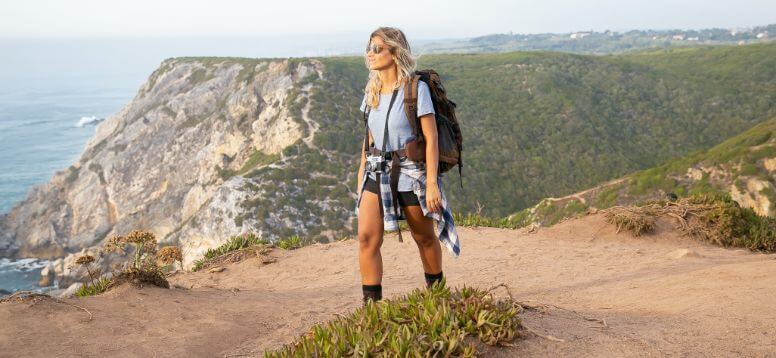 One of the most famous outdoor activities in Australia is hiking. The Blue Mountains are the ideal place for this. The Blue Mountains, located less than an hour from Sydney's central, are comprised of seven natural parks. Waterfalls, sandstone uplands, canyons, trees, and lakes all contribute to the stunning beauty. It is a long walk in the countryside on trails or paths. It frequently includes tough terrain and maybe significant elevation, but it promises amazing views. National parks typically feature extensive swaths of access land or terrain that the public may freely explore. Think of hiking as a long walk in a movie scene-like view.
3- Fishing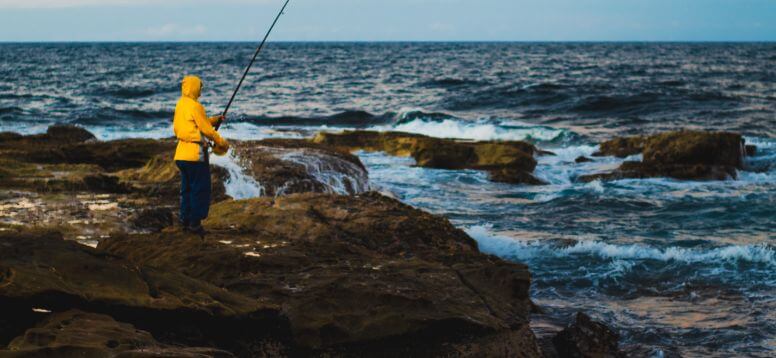 Fishing is the sport of capturing fish, either freshwater or saltwater. It is done by using a rod, line, and hook. Fishing, like hunting, evolved as a technique of obtaining food for survival. Fishing as a sport continues to be one of the most popular forms of outdoor leisure worldwide.
4- Mountain Biking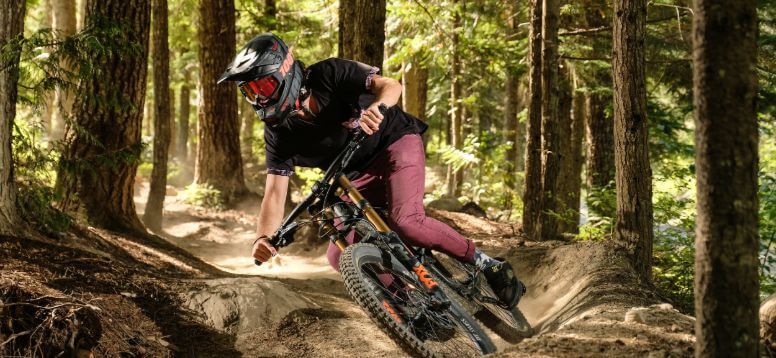 Mountain biking means riding a bicycle on various types of off-road paths. To go over difficult terrains, speed, balance, and technical ability are required. Mountain bikers seek out difficulties and view the outdoors as a natural and tough place filled with twisty pathways.
📌 Fun blog: Cities to Explore by Bike
5- Kayaking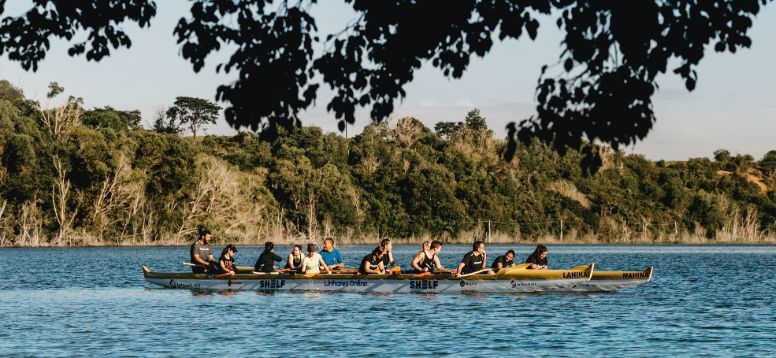 It is a water sport that requires paddling with the use of a double-bladed oar and a tiny boat called a kayak. Not everything is about the water and the waves. Some Australians also enjoy kayaking on whitewater rivers. Tully River is one of the most popular kayaking destinations in Australia and one of the Australia highlights. The Katherine River in Nitmiluk National Park provides a beautiful kayaking adventure. Kayaking the river allows you to do one of the typical Australian activities.
The path goes from the park's first few canyons into the deeper ones. In some of the ponds, freshwater crocodiles hide, while the scream of cockatoos echoes. While you're out paddling, cool down in one of the calm lagoons. The kayaks are available in a range of sizes, depending on their intended use, but the majority of kayaks include an enclosed deck that covers the legs. The kayak rests low in the water and often supports only one paddler, however, some kayaks may carry two or three persons.
6- Mountain Climbing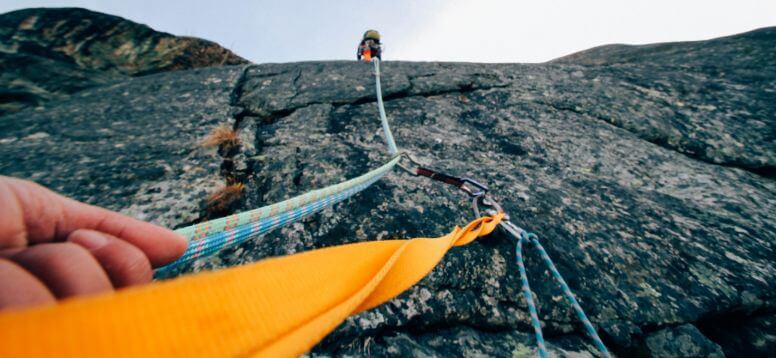 It is a sport that aims to achieve climbing high points in mountainous locations, mostly for the satisfaction of the climb. Sometimes, the phrase is misused to refer to walking up low mountains with just modest difficulty. Yet, it is more appropriately used to refer to climbing in areas where the terrain and weather conditions result in such risks that a certain level of prior expertise is required for safety.
7- Underwater Diving
It is a popular sport that requires diving beneath the surface of the water using specialized equipment. Underwater diving is an outdoor activity that is all about learning about the life and structures beneath the surface of the water. Underwater diving is a very popular activity that attracts millions of people worldwide. Free-diving or underwater swimming can be done as a professional sport.
8- Sailing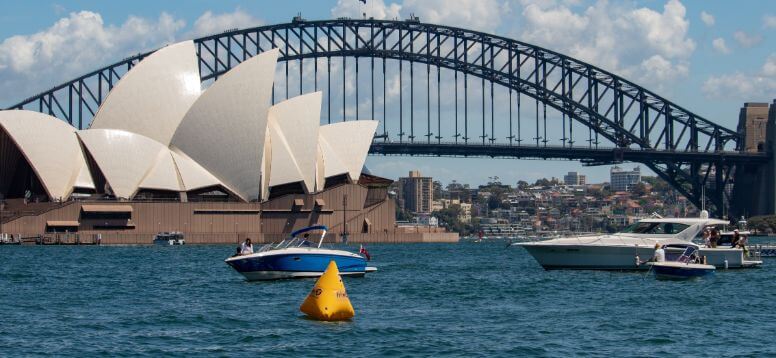 The Whitsunday Islands are the ideal place for sailing. The islands are located in the blue Coral Sea on the Queensland coast. The majority are protected by six national parks, but eight are home to resorts. The silica sands of Whitehaven Beach, the Heart Reef, and the underwater paradise with its clams, vibrant coral, and tropical fish are all Australian highlights of sailing around these islands. Airlie Beach on the mainland is the primary departure point for sailing cruises. You can rent classic sailing boats, catamarans, and tall ships. Sailing is a sport, which involves the use of wind to power sails. The wind pushes the boat forward rather than engines. It is done in the safety of an enclosed boat rather than on a board. Sailing is classified into two types: racing and cruising.
⭐ Similar things: Europe's Best Camping Spots
9- Rafting
Rafting is a competitive activity in which people use an inflatable raft to go downriver over river rapids. It is one of the extreme sports since it is very difficult, risky, and demands a high level of teamwork. All rafting events take place along natural river courses that include rapids. The Franklin River, which cuts through Tasmania's stunning World Heritage Area, is the scene for one of the world's greatest rafting expeditions. This wild and magnificent river continues to house outdoor activities in Australia. In there, you may experience the region's primal magnificence on a multi-day rafting trip. Trips often last between 5 and 10 days and cover the whole 125-kilometer length of the Franklin River to the Gordon River. While rafting, you will pass through a pristine wilderness of eucalyptus woods, peaceful lakes, and roaring rapids. Wallabies, platypus, and black cockatoos are all found in the region.
10- Bike Riding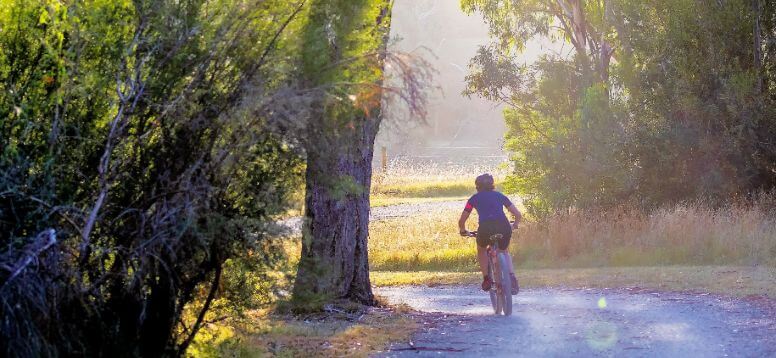 Yes, bike riding is famous in Australia. Maybe not all of them are on mountains, but numerous spectacular drives include the Great Ocean Road, the High Country Brewery Road, and Mt Buller. While the seaside route will get you close to the shore and allow you to see some great views, some cyclists are drawn to breweries. Mt Buller may prove to be rather difficult, which is why having one of the electric bikes for this journey is a smart idea.
11- Four-Wheel Driving (4WD)
Fraser Island, on the coast of Southeast Queensland, is the top place for one of Australia's most distinctive 4WD trips. Cruising along 75 Mile Beach, the world's biggest sand island is an amazing experience. Also, 4WD can be fantastic family entertainment in Australia. Visit the Maheno shipwreck's rusty hulls and explore the Cathedrals' red-streaked cliffs with your 4W. You may want to speed through the subtropical jungle to reach crystal clear streams and azure lakes. Vehicles with high clearance and low-range capability are required for the interior's sandy sands.
12 - Surfing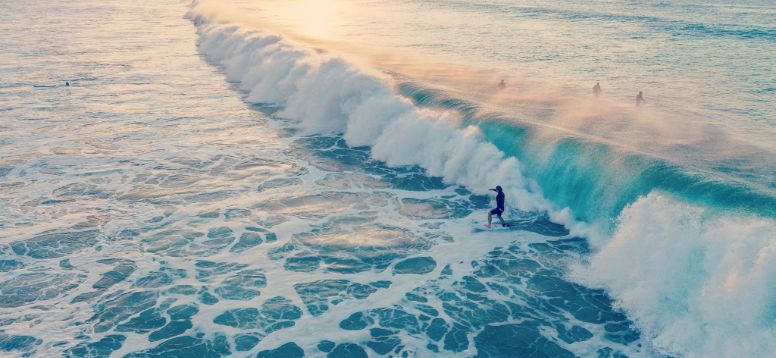 Thousands of beaches in Australia are filled with people who come to enjoy the sun and the ocean breeze. However, a sizable portion of the beach population is devoted to surfing. Australians are world-renowned for their surfers. Almost everyone has tried it at least once in their lives, so why shouldn't you? It is one of the most famous leisure activities in Australia.
Cape Tribulation, in North Queensland, is the place for experiencing extreme adventures in Australia with its diverse ecosystem. You can also go to an outdoor adventure shop and buy necessary items.
⭐ By the way: The Most Exotic Places to Visit in the World
13- Snorkeling & Diving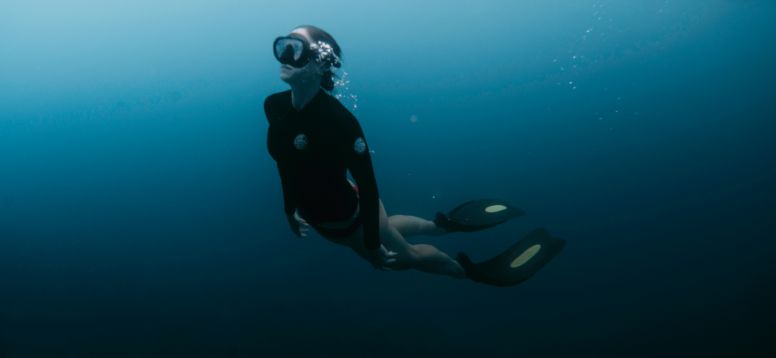 Wobbegong, grey reef, nurse, and white tip sharks all call Australia their home, as do turtles, silvery reef patrollers, and a variety of other creatures. You can admire the beauty of a sleeping turtle or make your way south to Port Lincoln to cage dive with Great White Sharks. Keep in mind that this much underwater ecosystem diversity can be seen in Australia. Unsurprisingly, so many divers come here to obtain their certification.
It's nearly impossible to visit Australia and not snorkel on Australia's beaches. It is like if you are listing the top 50 things to do in Australia, snorkeling is one of the top three. Every beach and lagoon in this country is teeming with beautiful marine life and fantastic snorkeling opportunities. The Great Barrier Reef is an incomparable snorkeling paradise. There are vibrant hard and soft corals, tropical fish, clams, whales, and even shipwrecks to see. Also, the Ningaloo Coast can be a good option too with its 200 different types of hard coral or tropical fish.
14- Climbing
The usual climbing is on either a rock or a mountain. Yet, this is not the case for Australia. As one of the fun unusual activities, you can do in this country, you can climb the Sydney Harbor Bridge. You can almost sense the magic of this magnificent city from the top. Guided bridge trips include a pre-climb briefing, necessary safety equipment, a photo on the top of the 134-meter bridge, and fun facts about the bridge's history along the climb. If you are curious, just climb and experience the unique view of the coast.
15- Crocodile Cruise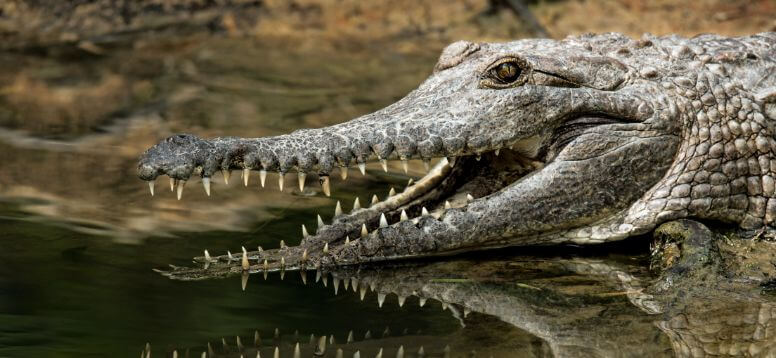 Darwin, located in the Northern Territory, provides an opportunity to observe crocodiles in their natural settings. As being one of the most famous outdoor activities in Australia, you may see enormous Australian crocodiles roaming the Adelaide River from the safety of your boat. The highlight is when the guides feed the crocs. You can see their strength as they leap from the water to catch food, and this is entertainment in Australia.
Private Airport Transfer to Australia
After a, possibly long, flight to adventure land, you need to take a rest before jumping into outdoor activities in Australia. Whether you land at Sydney Airport (SYD), Melbourne Airport (MEL), or else, you can book your airport transfer online with your eyes closed. For instance, if you enjoy the Great Barrier Reef with your snorkel you need to land in Brisbane Airport (BNE).
📌 Absolutely useful: ​​12 Things to Consider When Booking Airport Transfer Services
How do you plan to arrive at your hotel? With which public transportation? If you want to start your journey from the heart of Australia and go to Sydney first, do you know which bus to take to go to your hotel? In addition to public transportation, you can always choose to make an online reservation to reserve our comfortable, hygienic, fast and reliable vehicles. When starting your Australian adventure, we recommend that you take a private airport transfer instead of using public transport! In this way, you can keep all your energy to outdoor activities in Australia!
You might be interested
Browse Airports for Airport Transfers