Nuremberg Airport (NUE) is the 10th busiest airport in Germany. Also, it is an airport known for offering various flights to European metropolises and entertainment destinations worldwide. If you have in mind, "How do I get from Nuremberg airport to Erlangen?" or "How far is Nuremberg airport from the City?" Don't worry if you have questions.
We will tell you in detail about public transportation, taxi and airport transfer at Nuremberg Airport for the transition to Erlangen. Thus, you will only have to make the most correct and comfortable decision for yourself!
How to reach Erlangen? All Possible Transportation
You can use the U-Bahn line from Nuremberg Airport to Erlangen, which has a baroque style and is a university city. For this, it will be enough to buy tickets from vending machines. If such a question is on your mind: 'How far is the Nuremberg train station from the airport?' the answer to this question is an 18-minute train journey.
You will transfer from Nuremberg Airport to Nuremberg Hauptbahnhof, the main train station of Nuremberg.
To reach Erlangen Hauptbahnhof, located in the centre of Erlangen, 16 km from Nuremberg station, you need to take the R-Bahn regional train or the S-Bahn suburban train. For this, you can check the timetable from the stations' electronic signs or talk to the ticket sales staff.
Alternatively, you can buy tickets for the train you want using the Deutsche Bahn. You can benefit from campaigns such as long-distance trains (ICE, Intercity, Eurocity) and local trains (RE, RB, IRE, S-Bahn) and buy your ticket to the region you want.
Trains to Erlangen usually depart every 2 hours, and the ticket price is 14.30 € per person.
Making too many transfers and waiting for the vehicle to arrive for a long time can be tiring. As a solution to these problems, you can choose a private airport transfer to go to your destination practically. You can visit airporttransfer.com to check the details and rent budget-friendly cars according to your dates!
What is the cheapest way to get from Nuremberg Airport (NUE) to Erlangen? Using line 30 from Nuremberg Flughafen station, you can reach Erlangen city centre in half an hour.
Ticket prices are usually around 2-5 €. You can buy tickets from the airport info desk or ticket vending machine.
We recommend you check the timetable in advance because bus times can change and you may have to wait for the other bus if there are no tickets left. Although train travel is also considered cheap, it will still be costly when you think of too many transfers and long hours of waiting. Taxi preference is also an option, but if you encounter problems such as traffic, you may have to pay a high amount for a taxi.
The most logical choice for this journey is to use a private airport shuttle or a private airport transfer from AirportTransfer.com!
Private Airport Transfer: A good choice for quality service and comfortable way
You can click here to see the suitable vehicle types and prices to go from Nuremberg Airport to Erlangen!
Private Airport Transfer is the smartest choice to travel from the airport to the city centre. This is because you don't have to wait long hours for your pre-booked vehicle, so you can save a lot of time and explore more beautiful places, not waiting for a car, bus or any vehicles on the roads!
If you look at airporttransfer.com, which has a wide range of vehicles, you can choose the most suitable vehicle from a variety of cars, from Standard Sedans to Premium and Luxury cars. You will undoubtedly feel comfortable and have a safe journey in stylishly designed cars and vehicles that always give importance to hygiene rules!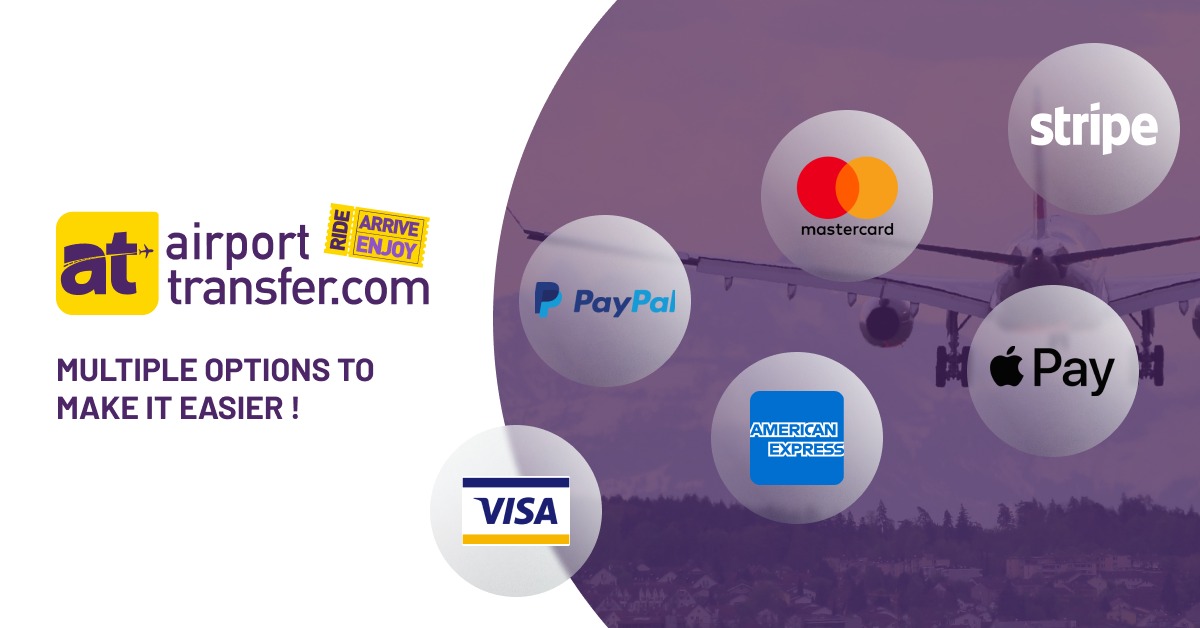 You will not have any communication problems thanks to the drivers who will wait to greet you, their smiling faces and their command of English. In addition, the drivers will wait for you at the door for up to 45 minutes and drop you off as long as you reach your destination. In other words, you will have purchased a door-to-door service!
What you need to do for booking is to choose the dates you want, the location you want to go and the most suitable vehicle for you from the website. Take advantage of these services when choosing, as there are also options for cars with pet-friendly or baby seats!
Finally, thanks to the online secure payment system, you can choose the payment method that suits you best, such as Paypal, TransferWise or credit card. Furthermore, you also have the option to cancel your reservation free up to 48 hours!
Travelling with comfortable and reliable hands is the most comfortable way to eliminate the anxiety of going to a new airport and city. For this, you can be sure that the employees you can easily contact via Whatsapp will be on hand to help you!
How long does it take to get from the airport (NUE) to Erlangen?
The distance between Nuremberg Airport and Erlangen is 15.9 km. This trip may vary depending on the vehicle you choose. Likewise, there are many ways to go to Erlangen, Germany. You can select the bus or train journey, or you can choose the private airport transfer with chauffeur service.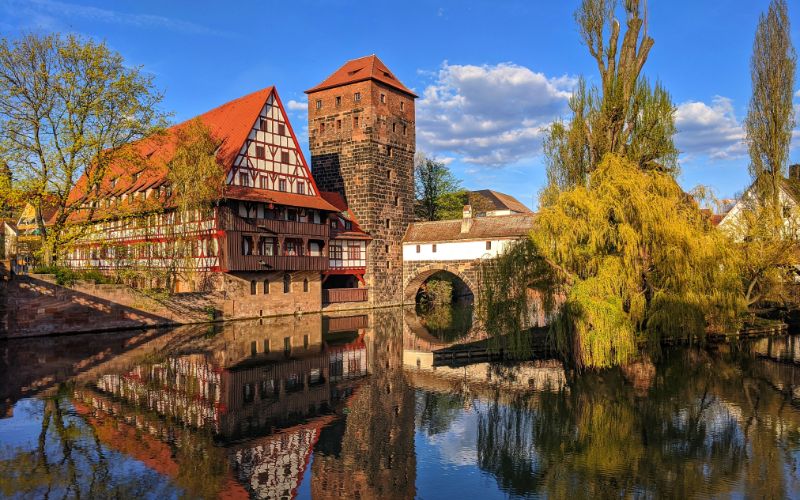 The routes you must visit on your trip to Erlangen-Nuremberg
We recommend you only go to see Altstadt Sankt Sebald in the city centre of Nuremberg, which is Germany's famous Franconian Region. Altstadt-Sankt Sebald is home to the annual Christmas Market and the 11th-century Imperial Castle. There are lively wine bars, a selection of beers and traditional restaurants on every street in this area.
Remember to add Marktplatz in Erlangen to your route if you plan a quality trip with traces of the middle ages. It is also the city's centre, and events such as all spring festivals, weekly Sundays, and Christmas markets take place here.
Finally, suppose you want to visit Middle Franconia, the university district. In that case, you can use various public vehicles, and choose the central train stations, as we explained at the beginning of the article, to go to this city, which is 34.8 km from Nuremberg and 48.4 km from Erlangen.
You can take advantage of the choose a private airport transfer, not compromising your comfort and saving time and visiting many places!
You might be interested