After arriving at an airport after your flight, it might be exhausting to think of every possible transportation to the city centre. That is why we suggest you browse transportation options before your flight date.
On this page, we will be giving you some tips about reaching Monaco from Nice Airport, France. Furthermore, we will be giving you some suggestions about where to stay and what to try out. After arriving airport once, it would be even easier to remember all these transportation tips.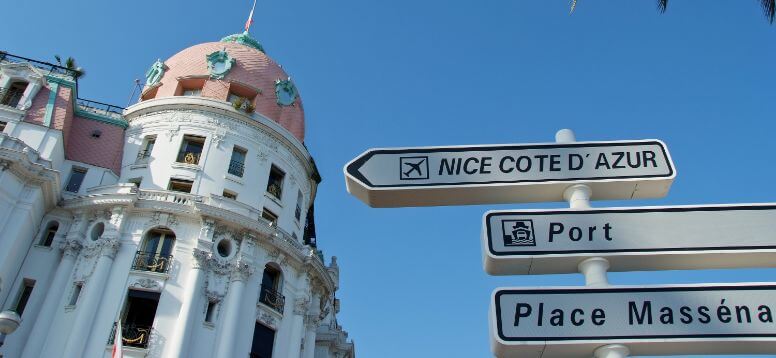 Before taking off, we will give you brief information on transportation between the Nice Airport (located in Nice Ville) and Monaco. The distance between these two locations is 30 kilometres.
You can take a taxi, use public transport options, or rent a car to reach any of these directions. Or else, it is possible to use Uber or private transportation. The journey time might change depending on your transportation type.
Train From Nice Airport to Monaco
The first option to reach Monaco from Nice Cote d'Azur Airport is taking the tram and train. This one is also offering the cheapest part at 6 Euros.
First, you need to take Tram 2 from Nice Airport. This tram leaves every 7 to 15 minutes, so you do not need to worry about missing the first one. 😉 Lucky to you, the team starts to work early in the morning and then works till night. It is available to find from 5.20 am to 12.15 am. Since you need to get to Nice Train Station, Terminal 1 and Terminal 2 might work for you.
How much does a Tram Ticket cost: With its 1.50 Euro fare (one way), the tram's price is quite affordable!
How to buy a Tram Ticket: You can purchase the tram ticket from a vending machine at the airport or inside the tram.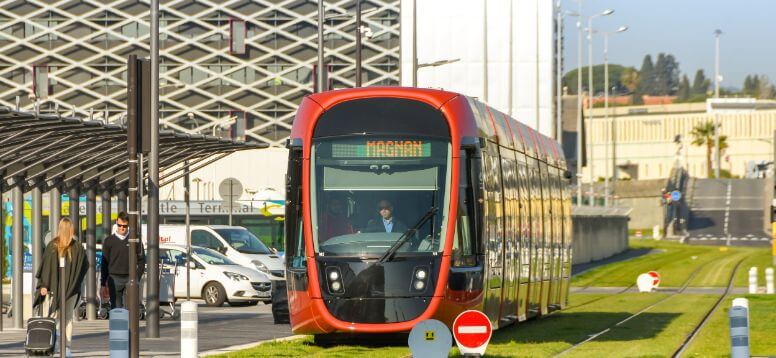 After arriving at Nice Train Station, you are ready to go to Monaco by train. Reaching Monaco may take around 20 minutes by train. To your luck, it leaves every 30 minutes, starting 5 am early in the morning until 11 pm.
How much does a Train Ticket cost: The train ticket from Monaco costs 4.10 Euros.
How to Buy a Train Ticket: You can have your train ticket either online or from the vending machine.
READ MORE: How to Get From Charles De Gaulle Airport to Orly Airport
Public Bus from Nice Airport to Monaco
As many travellers agree, the best way to save money during the vacation is to use public transport. Taking a bus to Monaco is one of the cheapest options. However, this option could be a little tricky. That is why giving you the tips with all the details.
To reach a bus station, you need to take the tram first. Your travel with tram will start from Aeroport Terminal 2, then finish at Promenade des Arts. These are the names of the tram stations that you need to watch out for. After arriving at Promenade des Arts, you need to walk around 20 minutes to City Center Nice Port.
When you arrive at Nice Port, you can take Bus Number 100. This ride can take 45 minutes to Monte Carlo. These directions can become surprisingly familiar when you have been to Nice Airport.
How much does a Bus Ticket cost: 1.50 euros for one way. (Including 1.50 euros of tram ticket value, this transportation will cost you only 3 euros. Better to keep in mind that this ride is the cheapest among all.) 😊
How to Buy a Bus Ticket: you can purchase the bus ticket inside the bus.
Taking an Airport Shuttle from Nice Airport to Monaco
Airport Shuttle has become one of the most accessible and affordable options ever. Shuttles of Nice International Airport can only take you to Monte Carlo in 50 minutes. Its frequency is hourly. So, it is even possible to organize your flight with Shuttle hours!
How much does a Shuttle cost: It costs around 20 euros per person.
How to buy a Shuttle ticket: You can have your ticket through a vending machine.
15 Best Things to do in Marseille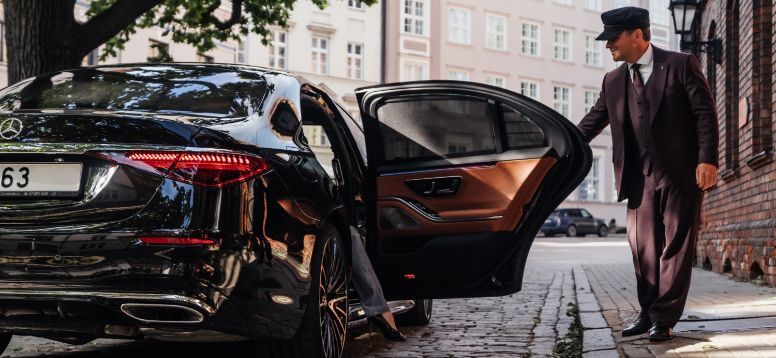 Using Private Transportation from Nice Airport to Monaco
In fairness, private transfer options are the most convenient when considering the offered services. Airport Transfer is one of the most trusted ones among Private Transportation Companies.
With Airport Transfer, you can compare the vehicle prices or different vehicle types (such as Sedan, Minivan, Crossover, SUV, or Limo!).
It is pretty practical to find any vehicle for your budget.
Airport Transfer offers very-well-English-Speaker staff with their immaculate cars for Nice Airport transfers.
Their professional driver can wait for you for up to 45 minutes if there is any delay.
If you can give your flight number to the professional driver, they can check if your flight is delayed or not while waiting for you.
You can book your ride in only 3 steps and pay with PayPal or other pay methods.
If you inform Airport Transfer about your unique conditions, you might get help from Arrivals Hall.
You can choose your last destination, whether your Hotel, Air B&B, or even Monaco Ville. 😊
Express Bus Option from Nice Airport to Monaco
Express bus stands out with its convenient ride. The Express Bus 110 from Nice Airport to Monaco takes only 35 minutes. When considering the options above, its duration is shorter. These express buses are ready to take you to Monaco every 30 minutes. They start working at 5 am early in the morning until 8 pm.
How much does an Express Bus cost: One-way ticket to Monaco costs 22 euros for adult passengers. However, it costs 33 euros when you purchase it as a return ticket. Children under 12 years old can pay 5 euros, whereas adults under 26 can buy it at 16.50 euros. Good news for youngsters!
How to buy an Express Bus Ticket: It is possible to have an Express Bus Ticket at the Nice Airport, inside the bus, or Online.
Uber Option from Nice Airport to Monaco
If you are already a user of the Uber App, you probably like this option. Taking an Uber takes only 30 minutes to Monaco from Nice Airport.
How much does Uber Drive cost: Uber drive might cost between 45 and 70 euros, depending on a traffic jam or your route.
How to book an Uber Drive: You can book your drive from Uber App.
Taking a Taxi from Nice Airport to Monaco
As most passengers think, taking a taxi is the most comfortable and convenient drive. Since you do not need to book earlier, it is possible to find a taxi anytime! At Nice Airport, you can take a taxi 24/7. Your travel may take 30 minutes, but it is better to remember that the traffic jam or destination point changes the drive's longevity.
How much does a Taxi Drive cost: A taxi from Nice Airport to Monaco generally costs 100 euros. However, prices can be changed.
How to get a Taxi Drive: You can take a taxi right after landing.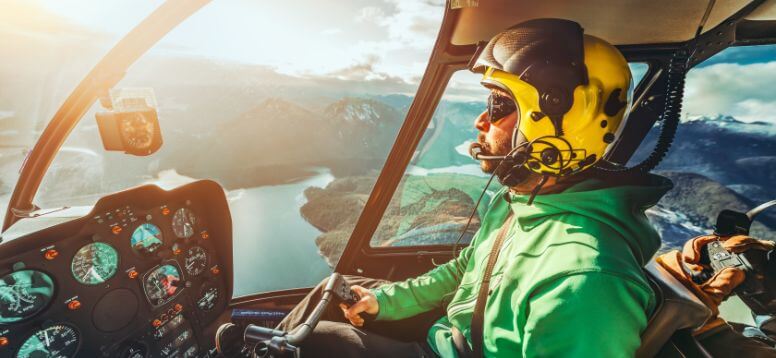 Quiet Different Option: Helicopter from Nice Airport to Monaco
It is possible to use a Helicopter from Nice Airport to Monaco. You can use the Helicopter at once for up to 7 people. This option might be costly, although it takes only 7 minutes!
How much does a Helicopter Transportation cost: It will cost around 160 euros per passenger.
How to book a Helicopter Transportation: You can book your session online or by phone. You can also exchange details about your preferences.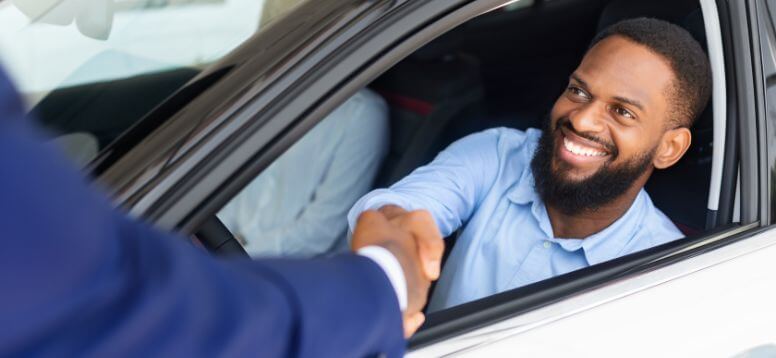 Renting A Car
As in many Airports, it is pretty easy to find a Car Renting Company at Nice Airport.
How much does renting a car cost: renting a car might cost around 30 to 40 per day. However, prices depend on car type and the Car Renting Company.
How to rent a car: You can rent any car online and inside the airport.
What Makes Monaco That Charming for Tourist Attraction?
Monaco is one of the highly touristic ones among European Countries. Since it is located on French Riviera, it has dazzling coasts. You might even run into this humble yet diamond-beauty country in some rom-com.
Especially Promenade des Anglaise is quite popular among visitors and celebrities. Besides its breathtaking sea, Monaco is famous for its casinos. So, you might want to visit Monte Carlo Casino if you feel like it.
Budget-Friendly Accommodation
The Principality of Monaco might be a luxury vacation destination; however, it is possible to find budget-friendly accommodation. Data says the average price in Monte Carlo is $628 per night. However, it is possible to find a hotel for around $100 for one night. It is helpful to remember that prices are flexible and change from time to time during the year.
To reduce expenses, you can stay in cheaper hotels with a complimentary breakfast. Or staying in lower-star hotels (such as 2-star hotels) might be an option. Motels, daily rent houses, and Air B&B alternatives stand out with better prices! 😉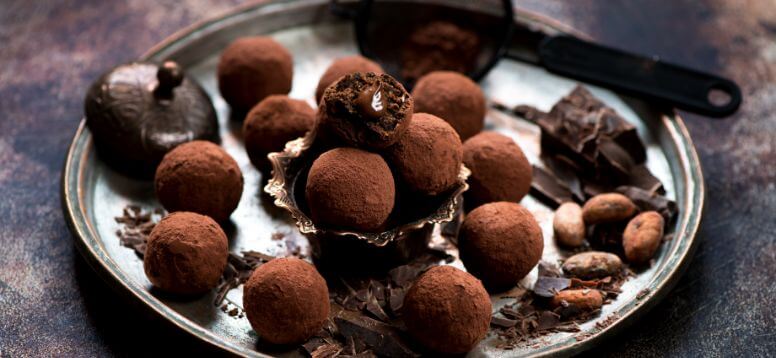 Where to Eat in Monaco and What to Try Out?
Speaking of luxurious vacations, we have an elegant restaurant for gastronomy lovers that cannot be missed.
Le Louis XV, the gastronomic restaurant
This gastronomic restaurant is serving in the Hotel de Paris. It is the only one with stars in the Michelin Guide among restaurants! They have been awarded many times, but we need to mention their exquisite wine selection. With its 3,500 m2 cellar, this beloved restaurant has 350,000 bottles!
In Louis XV, you can taste local tastes and products. However, we suggest you try Primeurs des Jardins de Provence with black truffles since it's the apple of the eye from the beginning.
Hotel de Paris, Place du Casino
98000 Monaco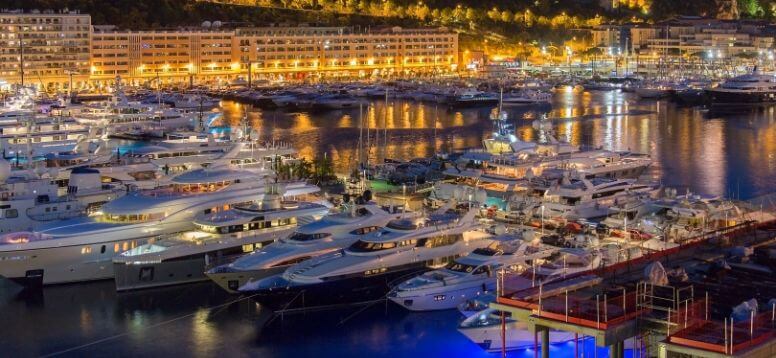 When to Visit Monaco?
According to the data, the cheapest month in Monaco is January, yet the most expensive month is May. If you want to pay less for the activities and accommodation, it might be better for you to visit there in January. Since it is a little bit of dead season, you might even enjoy the stillness during this time of the year!
Although if you want to experience Monaco with its complete joy and divine crowd, it might be better for you to be there in the summer season.
You might be interested