Mykonos, a small yet cosmopolitan island in Greece, offers captivating sights and viewpoints that should not be missed if you find yourself in the area. You should plan your transfer from Mykonos Airport to the Ferry Port for a relaxed and stress-free ride, whether you're strolling at the port or continuing your journey to another Greek island. The distance between Mykonos Airport and the port of Mykonos is approximately 5.7 km, making the airport an ideal entry point for those planning to visit the Ferry Port.
Good to Know: The Mykonos New Port, situated in Tourlos, is approximately 2 kilometres away from the main town of Mykonos (also known as Chora). It is important to note that the Mykonos Old Port is no longer operational.
Travelling from Mykonos Airport to Ferry Port
If you travel from Mykonos Airport, you may wonder about the best ways to reach the Ferry Port, your gateway to many islands. There are several transportation options, including bus services, car rental, taxis and private airport transfers.
Bus from Mykonos Airport to Ferry Port
The KTEL bus system provides a convenient transportation option from Mykonos Airport to the Ferry Port. This bus travels from the airport to Mykonos town and then continues its route to the port, linking these important locations.
On average, the total travel time from Mykonos Airport to the port is approximately 20 minutes. The ticket cost for this route is 1.60€. The bus stop is located near the main terminal building. During the tourist season, buses operate between 09:10 am and 05:50 pm, with departures every 90 minutes to the New Port bus stop. However, in winter, there are no direct buses to the Ferry Port. As an alternative, you can take a bus to Fabrika Station in Mykonos Chora, approximately 4 km away from the port. The bus to Fabrika Station runs from 09:15 am to 06:15 pm. The journey from Mykonos Airport to the Ferry Port takes about 20-25 minutes under normal traffic conditions. You should check Mykonos airport for the ferry port bus timetable before arriving.
You can buy bus tickets to the port from the bus driver when you get on. Remember, they only accept cash, so make sure you have the right currency.
Key Notes: Public bus services in Mykonos are known for their inconsistency and unreliability, with schedules varying between seasons, potentially causing confusion and delays. During the winter months, the Mykonos Airport to port bus network may operate on a reduced schedule, resulting in infrequent services.
Bus travel in Mykonos can be hot and humid, especially in summer, so be prepared for these conditions onboard.
Taxi from Mykonos Airport to Ferry Port
Taxis provide another transportation option from Mykonos Airport to the Ferry Port. You can find taxis at the official rank outside the airport's arrival terminal.
Taxis operate within specific hours at Mykonos Airport: from 07:00 am to 01:00 am during the summer months and from 10:00 am to 07:00 pm at other times. However, due to limited availability, taxis in Mykonos may not always meet the high passenger demand.
The cost of a standard taxi trip from the Mykonos ferry port to the airport or vice versa depends on the distance and duration of the journey. However, various factors, such as passenger count, luggage size, and time of day, can impact Mykonos Airport port taxi prices.
Keynote: To avoid airport queues and ensure a smooth transfer to the Ferry Port, it's highly recommended to pre-book a private taxi. With a pre-booked private taxi, you can enjoy the convenience and bypass any potential wait for an available taxi at the airport.

Private Transfers from Mykonos Airport to Ferry Port
The summer season in Mykonos is a bustling time filled with thousands of tourists flocking to this picturesque destination. With the island's popularity soaring, it's essential to plan your transportation to ensure a seamless and stress-free journey.
When it comes to travelling from Mykonos Airport to the Ferry Port, there is no better option than booking a private transfer with AirportTransfer.com.
With our private airport transfer service, you can expect a professional driver to be waiting for you at the Arrivals area, ready to assist you with your luggage and escort you to the vehicle of your choice just outside the doors of JMK. Say goodbye to waiting times, the risk of missing your ferry, and the stress of navigating public transportation. Any stress-free travel options for Mykonos Airport to the Ferry Port? Let's delve into the reasons why AirportTransfer.com is your trusted partner for Mykonos Airport transfers.
Timely Departure: Pre-booked transfers eliminate delays, ensuring you reach the Ferry Port with ample time for your ferry journey.
24/7 Availability: Enjoy reliable transportation at any time, including early morning or late-night arrivals, with 7/24 airport car service.
Enhanced Comfort: Additional services such as child seats, elderly assistance, and pet-friendly vehicles are provided to cater to your specific needs.
Flexible Booking: Benefit from a 100% refund and free cancellation policy up to 48 hours before your scheduled transfer, offering peace of mind and flexibility.
Door-to-Door Service: Experience the convenience of an airport chauffeur service, with drivers handling all logistics from Mykonos Airport to the Ferry Port, ensuring a seamless journey.
Airport Pick-Up: AirportTransfer.com guarantees a hassle-free experience with trained professionals who excel in providing outstanding service.
English-Speaking Drivers: Effective communication is ensured with professional English-speaking drivers, enabling you to convey any preferences or requirements easily.
Secure Payments: Secure payment options, prioritizing the confidentiality and safety of your personal and financial information.
24/7 Customer Support: Enjoy round-the-clock customer support via WhatsApp, allowing you to seek assistance, make inquiries, or modify your reservation effortlessly.
Book your Mykonos Airport transfers with AirportTransfer.com and experience a seamless and enjoyable journey from the moment you arrive until you reach your desired destination.
Mykonos Port Wonders: A Water Taxi Adventure with AirportTransfer.com
Arriving at Mykonos cruise port is exciting, but during peak season it can be crowded. However, with the influx of visitors during the high season, the port area can become crowded and chaotic. Pre-book a water taxi transfer with AirportTransfer.com to ensure stress-free, reliable transportation, avoiding concerns and enjoying a seamless journey to the Greek islands.
One of the best ways to explore the Mykonos Ferry Port's surrounding areas is by embarking on a water taxi adventure. Enjoy a unique and unforgettable mode of transportation to explore pristine beaches and neighbouring islands like Santorini, Andros, Tinos, Milos, Ios, Syros, Paros, and Naxos.
Beach Exploration: Discover the stunning beaches near the Mykonos Ferry Port, renowned for their pristine coastline and picturesque sandy shores.
Arrival in Style: Make a memorable entrance as you arrive at the beach in a water taxi, enjoying the sun, sand, and crystal-blue waters.
Vibrant Sea Colors: Witness the vibrant colours of the sea as you cruise along, creating a visually captivating experience.
From discovering the pristine beaches to embarking on island-hopping adventures, a water taxi ensures a seamless and memorable journey. Enjoy the beauty of the Aegean Sea and the comfort of modern sea taxis as you embark on an unforgettable adventure with AirportTransfer.com.
The Best Airport Transfer Reviews: Check out the feedback from our satisfied customer
When it comes to airport car transfers, we understand the importance of reliable and efficient service. At AirportTransfer.com, we take pride in providing top-notch transportation solutions to ensure a seamless and comfortable journey for our valued customers.
The best Mykonos Airport transfer reviews are at AirportTransfer.com!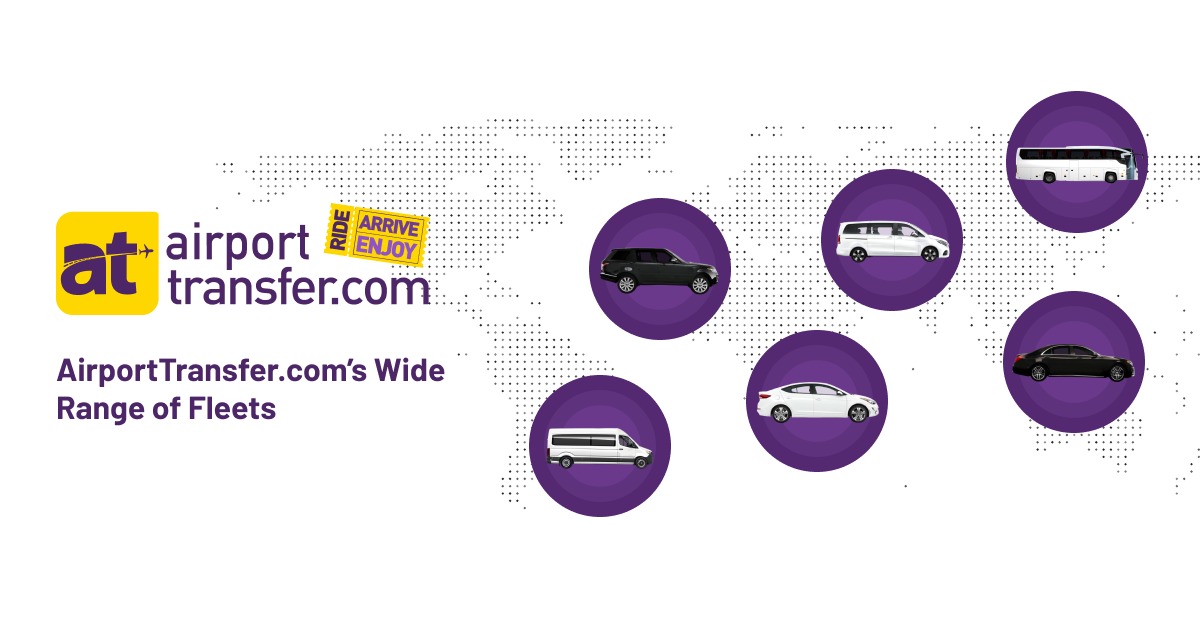 Frequently Asked Questions
You might be interested