Mumbai Airport, officially known as Chhatrapati Shivaji Maharaj International Airport (CSMIA), is the primary airport serving the city of Mumbai, India. It is one of the busiest airports in the country and a major international gateway. The airport is located in the suburb of Sahar, approximately 30 kilometres north of the city centre. As a major international and domestic hub, Mumbai Airport plays a vital role in connecting the city to destinations worldwide. It serves as a gateway for both business and leisure travellers, facilitating seamless travel experiences and contributing to the growth and development of Mumbai as a global hub.
Travelling from Mumbai Airport International to Domestic
Mumbai, the bustling metropolis of India, is home to the Chhatrapati Shivaji Maharaj International Airport (CSMIA). Serving as a major transportation hub, CSMIA handles both domestic and international flights, with separate terminals for each. If you're travelling from an international destination and need to catch a connecting domestic flight, this guide will help you navigate the transfer process seamlessly. Read on to discover the best transfer from the Mumbai International Airport Terminal 2 to the Domestic Terminal 2.
Mumbai Airport has two main terminals: Terminal 1 (T1), also known as the domestic terminal, and Terminal 2 (T2), the international terminal. It's important to note that both domestic and international flights operate from Terminal 2, making it a bit confusing for travellers. However, domestic flights are handled separately from international ones within the same terminal building. To get from the international arrival area in Terminal 2 to the domestic departure area in Terminal 2, follow the signs directing you to the "Transfer Facility." The distance between the international and domestic sections within Terminal 2 is relatively short, and you won't need to leave the terminal premises.
Mumbai Airport has made self-transfer for passengers quite convenient. Once you arrive at the international terminal and complete the immigration and customs formalities, proceed towards the transfer facility. The airport staff will guide you through the process and assist you with any queries you may have. You won't need to check in again or collect your checked luggage unless you have separate tickets for your domestic and international flights. After reaching the transfer facility, you'll need to go through a security check. Passengers and crew members must undergo pre-embarkation security checks before proceeding to the domestic departure area. Ensure that you have your boarding pass and necessary identification documents readily available to expedite the process.
Mumbai Airport understands the importance of minimizing the time gap between connecting flights for passengers. The Minimum Connection Time (MCT) for transfer passengers is constantly reviewed and adjusted to ensure a seamless travel experience. The airport authorities aim to provide passengers with a shorter time gap between connecting flights, thereby enabling smoother transfers.
Terminal 2 at Mumbai Airport serves both domestic and international flights. However, within the terminal building, separate sections are dedicated to handling domestic and international operations. So, even though your flight may be departing from Terminal 2, you'll find designated areas for domestic and international passengers.
Navigating from the international terminal to the domestic terminal at Mumbai Airport doesn't have to be a daunting task. By following the signs and utilizing the transfer facility, you can easily transition between terminals without leaving the airport premises. Remember to allow sufficient time for security checks and pre-embarkation procedures. Mumbai Airport strives to provide a seamless travel experience, ensuring that passengers and crew members have a comfortable and efficient transfer process.

Private Transfers from Mumbai Airport International to Domestic
When it comes to travelling, a smooth transition between terminals is crucial, especially if you have a connecting flight and have lots of luggage that cannot be carried by you. In Mumbai, navigating from the international to the domestic terminal at Chhatrapati Shivaji Maharaj International Airport (CSMIA) can be made easy with the assistance of AirportTransfer.com.
Start by visiting the official website of AirportTransfer.com. This platform specializes in providing reliable and convenient airport transfer services around the world, including Mumbai Airport. The user-friendly interface allows you to easily book your transfer in a few simple steps. Please note that you can also contact AT on WhatsApp.
On the homepage, enter your pickup location as "Mumbai Airport International Terminal" and your drop-off location as "Mumbai Airport Domestic Terminal." Select the date and time of your transfer, and specify the number of passengers and luggage you will be travelling with. This information will help AirportTransfer.com determine the appropriate vehicle for your needs.
AirportTransfer.com offers a variety of vehicle options to suit different group sizes and preferences. Whether you're travelling solo or with a large group, you can select from their range of cars, minivans, or even luxury vehicles. Consider the number of passengers and the amount of luggage you have when making your selection.
Once you have entered all the necessary details, AirportTransfer.com will provide you with a list of available transfer options. Each option will display the vehicle type, estimated travel time, and the total cost of the transfer. Take a moment to review the information and ensure it meets your requirements. Once you're satisfied, proceed to confirm your booking.
On the day of your arrival at Mumbai Airport, your driver will be waiting for you at the designated meeting point in the international arrivals area. Look out for a sign with your name or the AirportTransfer.com logo. The driver will assist you with your luggage and lead you to a comfortable and air-conditioned vehicle. Sit back, relax, and enjoy a stress-free transfer to the domestic terminal.
Why should you choose AirportTransfer.com?
At AirportTransfer.com, our primary objective is to provide reliable transportation services that prioritize the expertise and professionalism of our drivers, as well as the quality of our vehicles, ensuring a delightful and satisfying travel experience. We tailor our services to cater to the specific needs of travellers commencing their journeys at Mumbai Airport. The commendations and contented feedback we consistently receive from our delighted customers serve as a testament to our outstanding reputation as a premier transportation service provider.
The best Mumbai Airport transfer reviews at AirportTransfer.com!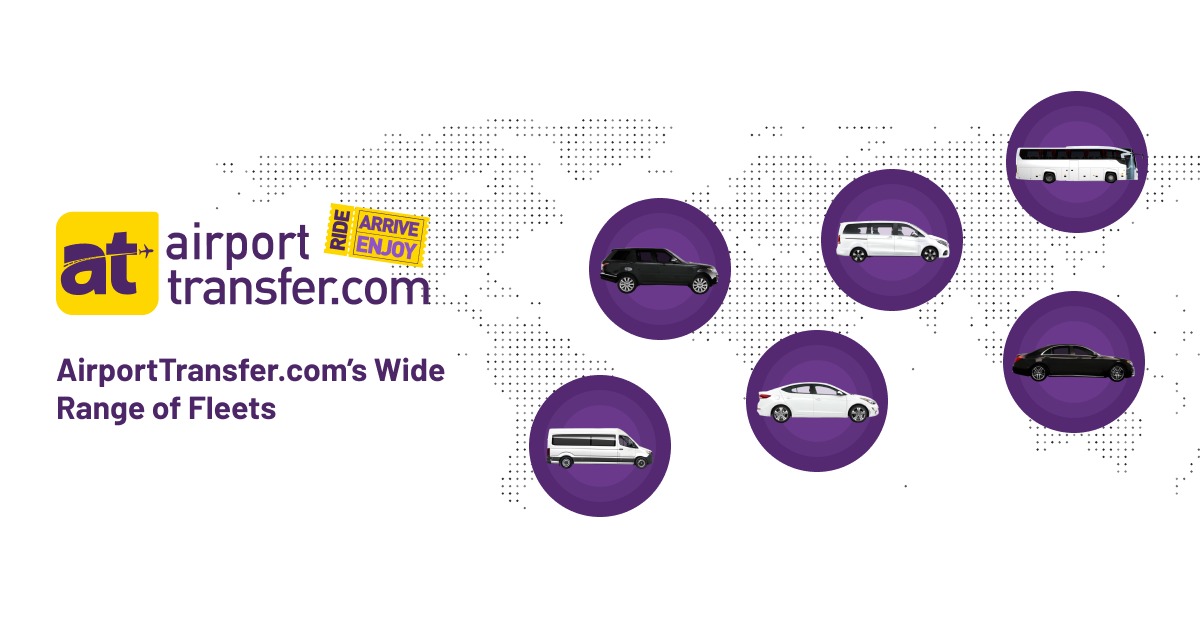 Frequently Asked Questions
You might be interested