Menorca Airport, or Aeroport de Menorca, is the connection hub of the island of Menorca, Spain. The island is in the Mediterranean Sea next to the other Balearic Islands. Menorca is among the biggest four islands, including Mallorca, Ibiza, and Formentera. If you are considering visiting the island, the island's west coast, or the city of Ciutadella, you need to use Menorca Airport. Since the island is a popular tourist destination, the Menorca Airport is busy.
As a result, it is important to figure out the transfer possibilities before your arrival. How to get from Menorca Airport to Ciutadella? Private airport transfer is the best option when arriving at a destination here in Menorca. Suppose you wish to avoid stressing about uncertainty while travelling; choose wisely. What is the distance between Menorca (Airport) and Ciutadella? The distance is exactly 46,8 km.
Travelling From Menorca Airport
The questions such as "How to get from Menorca Airport to Ciutadella? or "How much is a taxi from Menorca Airport to Ciutadella?" may come to your mind. If you are wondering about the exact pricing of the Menorca Airport transfers, you may contact the local service providers and learn about the airport transfer opportunities. It would be best to compare private transport with taxi prices that change a lot nowadays. The public transport on the island is limited to busses which require a free travelling card that can be taken from the offices called Consell Insular in Mahón and Ciutadella. You may also think, "How far is Ciutadella from the airport?" just like searching "How to get from Menorca Airport to Ciutadella?". The distance between the two is only 45 kilometres.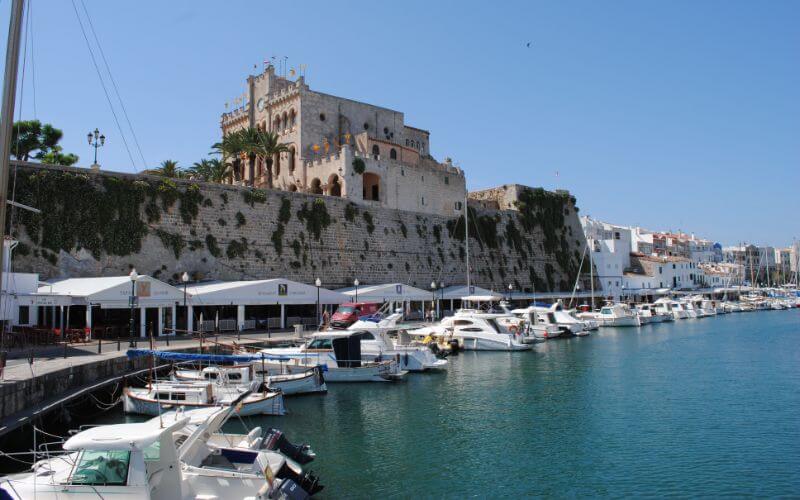 As a result, a private Menorca Airport transfer makes this trip in 37 minutes. Also, getting from Menorca Airport to Mahon is quite easy because the distance is only 5 kilometres, and it would make a 10-minute ride. Because this holiday city is a large island and the closest one to the airport, you may come across the name Mahon Airport too.
From Menorca Airport to Ciutadella
How do you get to your destination in Menorca? The smart decision to travel to the island may be a private airport transfer arrangement. Getting around Menorca seems easier since it is an island; however, because there is no train, all the people use public transport directed to Menorca Airport buses which are free to the locals. This means unexpected crowds onboard. You have the options such as shared services from Menorca Airport or Taxi Menorca.
You may also take multiple buses around the island, the bus services operated by local firms or Mahon Airport. However, since your time is precious during your limited holiday time in Menorca, you may wish to choose the fastest and easiest way. It is safer and more comfortable when you can plan all the trip details before you arrive at this new place to discover. The individual transfer options are vast, covering all your needs when you book a private airport transfer on airporttransfer.com! You don't worry about anything. After getting to the Menorca Airport MAH, the fully refundable service provided by private airport transfer will let you get anywhere relaxed. An English-speaking driver with a high expectancy covering luxury passenger transport would greet you.
How to get from Menorca Airport to Ciutadella without transportation arrangements? You will have difficulty communicating with a local taxi driver as the locals speak either Catalan or Spanish. Before making your choice of vehicle, you need to think about the difficult details that may come up. Be sure to consider your individual preferences, primary concerns, and needs. If you would like to be greeted by a private and qualified driver in a modern car after your arrival, the transfer service will ensure your safety and comfort are supported. This makes private transfer the best you can choose from.
Travelling Options in Mahon: Bus
How long is the bus from Mahon to Ciutadella? The bus from Menorca or Mahon gets to Ciutadella in around 1 hour and 45 minutes. It covers a road of around 50 or 60 kilometres depending on the route, so it is quite shorter when you take private transfer services. If you are not comfortable with the language, it will also be difficult to find local charts for timing. You may encounter phrases such as transfer aeropuerto Menorca or estació autobuses de Maó, which are easier terms. The transfer options and bus stops (stations) are listed under those names in Menorca travel guides regarding Airport MAH transfer possibilities. You may see the bus schedules under autobús Menorca Aeropuerto Ciutadella. If you are wondering, "what is the cheapest way to get from Mahon Airport (MAH) to Ciutadella?" there are Jayride Menorca shared shuttles and busses operated by TMSA. Some Ciutadella hotels are on the routes of those. But using crowded options you cannot clearly know "How long does it take to get from Mahon Airport (MAH) to Ciutadella?" or whether the service suits the location you need to reach.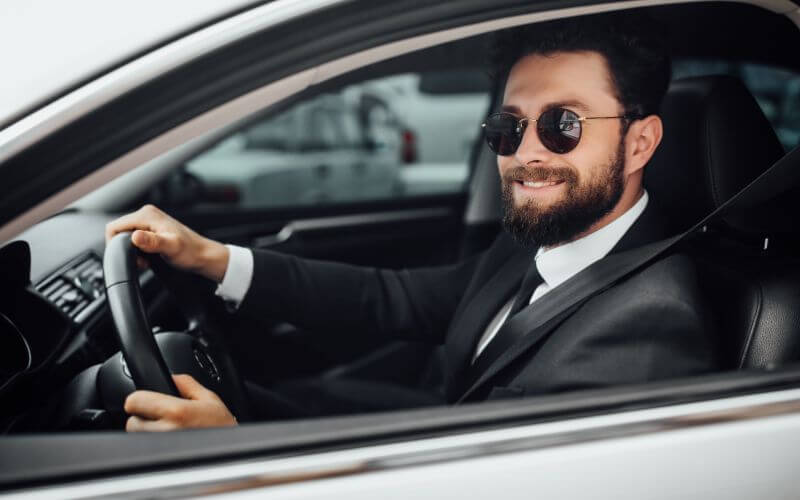 Private Transfer at Menorca Airport
How to get from Menorca Airport to Ciutadella? You may as well consider other options for getting from Menorca airport to Ciutadella. Just like the Menorca Airport bus or the ones from Mahon to Ciutadella would take much longer and cost more than private transfer options while you get a less standardized service. If you need a travelling option that suits your needs, a private service vehicle is best to answer your every special need better than a taxi. You should also consider finding a taxi on a busy island with one airport where most people speak Spanish may be stressful. Like any tourist destination here, you may have to wait for an unknown period of time to get an available taxi with an English-speaking driver.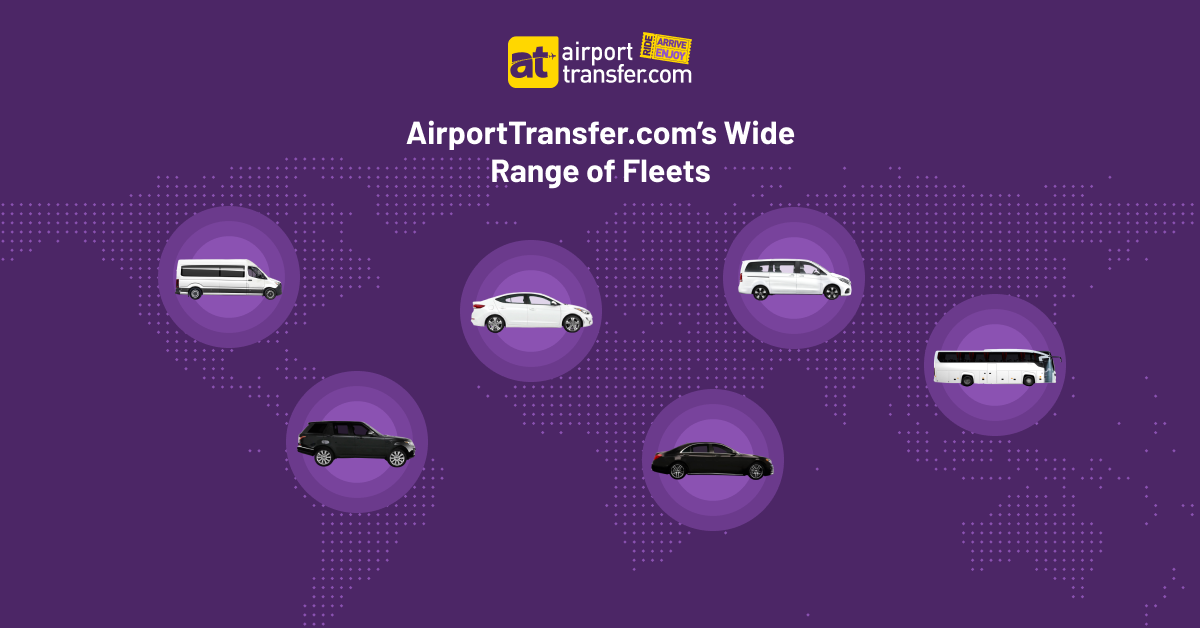 After you arrive at the airport, you will face the circumstances at that moment, so the crowd, the time of the day and options may be difficult. As the fares are always changing because of the current economic climate after the pandemic, if you expect fixed prices, you should know that taxi rides or Menorca bus tickets will probably cost more than services you buy online.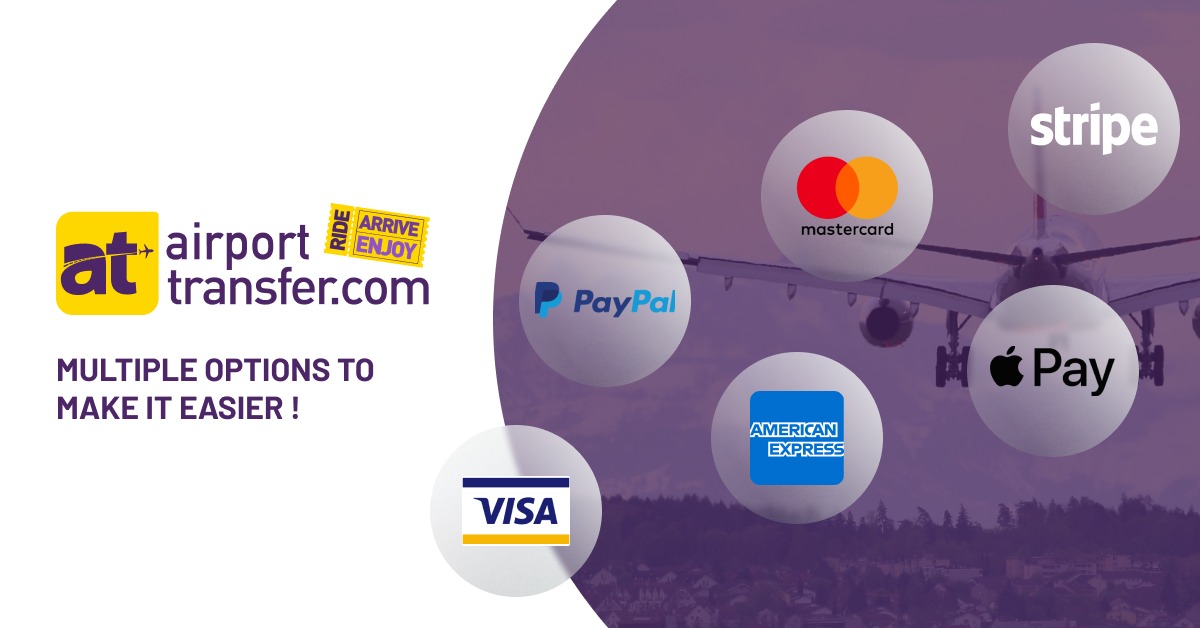 Why Choose airporttransfer.com?
Private airport transfer provides individual solutions and quality services, ensuring your budget and time are well-planned. Through your web booking process, you can choose the kind of vehicle and the exact price considering your location and date of arrival. So the exact details you give, turn to your transfer plans immediately.
The best Menorca Airport transfer reviews at airporttransfer.com! You can cancel your reservation as long as it is at least 48 hours before your arrival time and date. No extra fee will be asked during your transfer from the Menorca Airport, and you will feel well and relaxed. It is fixed upon your data where you will be picked and where your trip ends, and at what time with whom. If you are travelling with other people, your pet, or your family, if you have a wheelchair or a stroller, you will be able to choose the best among the options online.
Frequently Asked Questions
You might be interested