Marseille Provence Airport is one of the key gateways to the southern regions of France. Its strategic location makes it the starting point for a myriad of journeys, connecting not only Marseille to Avignon but also to a multitude of other vibrant cities. Conveniently placed in the heart of Provence, the airport offers a vast array of services and amenities for travellers, making their transition from air to ground as seamless as possible. Whether you're embarking on travel from Marseille by road or rail, the airport is a hub that helps passengers navigate their onward journeys efficiently.
Avignon, on the other hand, is a city brimming with historic charm and cultural richness, known as the City of Popes due to its history as a seat of Papal authority during the 14th century. Avignon provides a vibrant contrast to the bustling metropolis of Marseille. With the distance between Marseille Airport and Avignon being around 85 kilometres, travellers are presented with several options, such as taking a Marseille Airport to Avignon by taxi or choosing a Marseille Airport to Avignon private transfer. The transfer from Marseille Provence Airport to Avignon promises an exciting exploration into the heart of Provence.
Travelling from Marseille Airport to Avignon
Once you touch down at the Marseille Provence Airport, the captivating city of Avignon is just a short journey away. The travel options available to you are plentiful and cater to different preferences and budgets. You might opt for a direct bus from Marseille Airport to Avignon, offering a convenient and cost-effective way to reach your destination. If speed and comfort are your priorities, considering the Marseille Airport to Avignon by train or a Marseille Airport to Avignon private transfer could be your best bet. Moreover, the traditional Marseille Airport to Avignon by taxi is also an alternative. Of course, your journey could include stops at other fascinating Provencal towns like Aix-en-Provence or Arles. Whatever your preference, the trip from Marseille Airport to Avignon promises a delightful start to your exploration of southern France. The subsequent sections of this article will delve deeper into these various means of transport, providing you with all the details you need to make an informed decision.
Bus from Marseille Airport to Avignon
Taking the bus from Marseille Airport to Avignon is an option for travellers who prefer an economical mode of transport. Although the journey might take longer than a taxi or a train, it provides an opportunity. The bus route is designed with travellers in mind, making stops at key points, including Aix-en-Provence, making it easy to reach multiple destinations from the Marseille Airport.
Several bus companies operate on the Marseille Airport to Avignon bus route. The bus services are well-integrated with the Marseille Airport arrival and departure schedules. Remember to check the schedule before planning your journey, as the frequency may vary depending on the day and season. It's important to note that the distance between Marseille Airport and Avignon, while not vast, does make for a leisurely bus ride, something to consider when planning your onward journey.
Train from Marseille Airport to Avignon
Another option for your journey is taking the Marseille to the Avignon train. To do so, you'll first need to reach the Marseille Airport to the train station connection. The airport provides a shuttle service that transports passengers from the airport to the nearby Marseille Airport to Vitrolles train station.
Once at Vitrolles station, you can purchase your train ticket from Marseille to Avignon. TGV trains and slower regional TER trains. Choosing the TGV will cut your travel time considerably, getting you to Avignon in just under an hour.
Taxi from Marseille Airport
Taxi services at the Marseille Airport are available, providing service to passengers. There is a designated taxi rank just outside the arrivals hall, making it easy to locate a taxi from Marseille Airport.
The Marseille Airport to Avignon taxi fare can vary depending on the time of day and traffic conditions, but it's typically in the range of 130 to 150 Euros.
Please note that most of the local taxi drivers cannot speak English properly and that can cause communication problems.

Private Airport Transfers from Marseille Airport to Avignon
While the options for travel from Marseille Airport to Avignon are many, none quite match the comfort, convenience, and personalization offered by private airport transfers. One provider that stands out for its exceptional service is AirportTransfer.com. Offering a comprehensive Marseille Airport to Avignon private transfer service, they aim to elevate your travel experience, transforming it from a mere necessity to an enjoyable part of your trip.
Why choose a private transfer, you may ask? There are several reasons. For one, it eliminates the stress associated with navigating public transportation systems, especially for those not familiar with the language or the region. Secondly, private transfers ensure you're not subject to taxi fare variations or public transport delays. Lastly, and perhaps most importantly, private transfers offer the luxury of personal space and privacy, allowing you to unwind after your flight in peace.
The experience with AirportTransfer.com begins the moment you step out of Marseille Airport. A professional, English-speaking driver greets you, assists with your luggage, and escorts you to your comfortable, well-maintained vehicle. Then, instead of bracing for a possible complicated Marseille Airport to train station transfer, you can relax in the plush seats of your private transfer, enjoying the scenic Marseille to Avignon route.
AirportTransfer.com also provides transfers to other destinations in Provence, such as Marseille Airport to Aix-en-Provence and Marseille Airport to Arles. So, whether Avignon is your final destination or merely the first stop on your Provencal adventure, their service is highly versatile.
While considering the Marseille Airport to Avignon taxi fare or the cost of a train ticket from Marseille, a private transfer with AirportTransfer.com might appear pricier. However, factoring in the comfort, reliability, and personalized service you receive, it's a worthy investment for a stress-free journey. After all, the joy of travel lies as much in the journey as in the destination.
In terms of efficiency, transfers from Marseille airport via AirportTransfer.com are seamless and punctual, ensuring you reach your destination on time. The distance between Marseille Airport and Avignon, or any other city in Provence, is covered efficiently and enjoyably. Please also note that your communication with AirportTransfer.com will be easy since you can contact AT on WhatsApp.
In conclusion, the journey from Marseille Airport to Avignon can be an enjoyable part of your vacation when you opt for a private transfer service like AirportTransfer.com. It's more than just a Marseille Airport to Avignon private transfer, it's the beginning of your journey through the picturesque landscapes and rich history of Provence. So sit back, relax, and let AirportTransfer.com take care of your transport needs.
The best Marseille Airport transfer reviews are at AirportTransfer.com!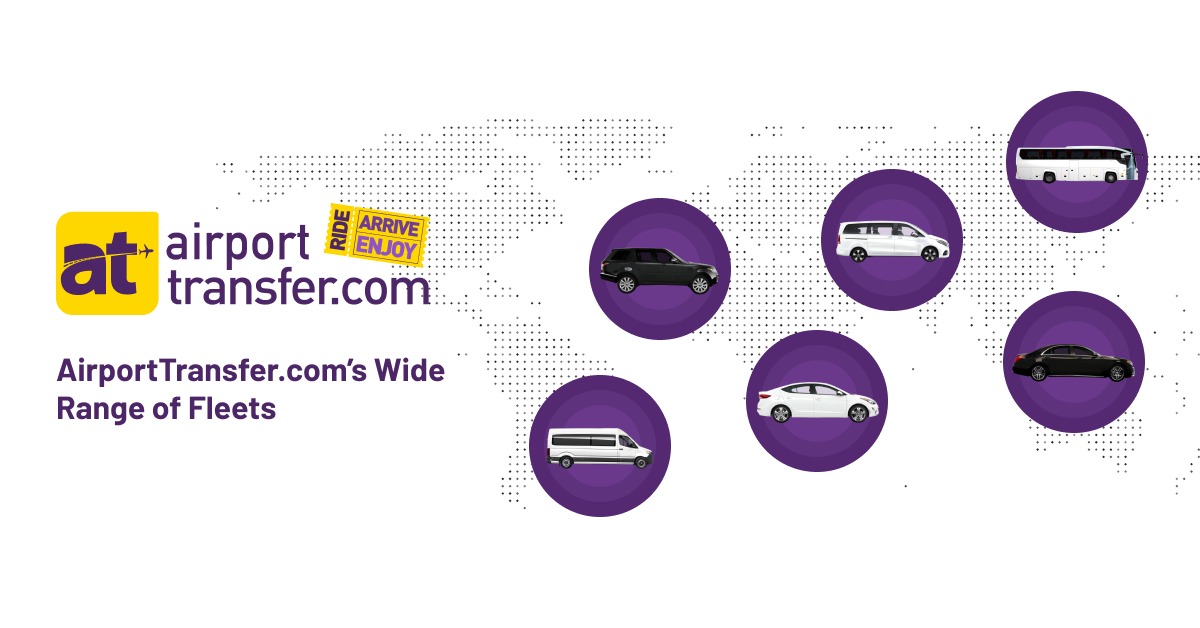 Frequently Asked Questions
You might be interested