Well every time we think of turquoise water, romantic holiday, beautiful beaches, or honeymoon destinations, there are two destinations in mind: Maldives vs. Seychelles… But which one should you choose for vacation in 2022 ? There is no doubt that when Maldives or Seychelles comes to mind, immediately luxury holidays and giant expenses come to mind but there's more to that. Not to worry, we will explore and unfold every detail about Maldives vs. Seychelles and you'd have to decide for yourself.
Are Seychelles and Maldives the same?
No! They are not even close! Although they are both located in the Indian Ocean, and both are one of the most famous holiday destinations in the world, they are very far apart, 2154 km to be exact. It means 3 hours 19 minutes via plane. The Maldives is closer to Asian continent, whereas Seychelles is closer to the African continent.
Which is better: Maldives or Seychelles?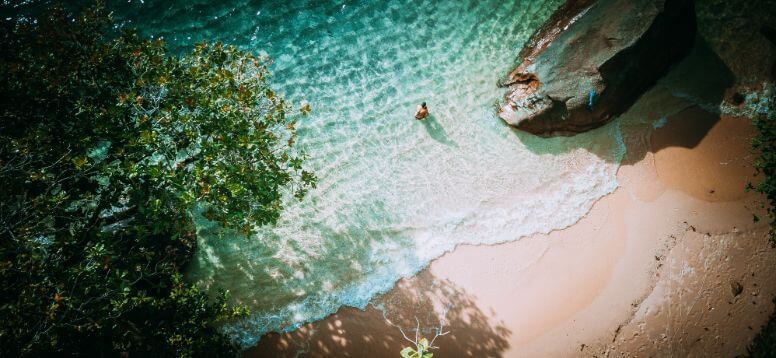 Well, all we can say is that both places have different qualities. But "which is better" is something we will discover in this article but we need to break this down in to subjects.
Accessibility - Maldives vs. Seychelles:
If you look up Maldives and Seychelles map, you'd see the difference but let us explain;
Maldives: Maldives is a country that is made of around 1200 islands. Most of them look similar to each other with white sand beaches and nature reserves that Maldives tourism lives on entirely. The official language is Dhivehi but almost all the staff at Maldives hotels and Maldives resorts speak English, including some locals. Since it is one of the most popular holiday destinations in the world, Srilankan Airlines alone operates 35 flights every week to Male Airport in Maldives.
There are direct flights from London, Istanbul, Paris, Colombo and Sri Lanka etc. Only if you are traveling from North America, then you'd need to have at least one connecting flight, but it should be fine. From Velana International Airport to Malé city center is almost 5.5 km but you can book your private airport transport via Airporttransfer.com and you can travel to your hotel or city center safely with your local driver who knows the city very well.
Seychelles: Republic of Seychelles is also an island country consisting of 115 islands and overall it's smaller than Maldives. The official languages are French, English (it was an English colony until 1976) and Seychellois Creole. Since it is 2360 km away from the African continent, Tanzania to be exact, there are multiple direct flights from Tanzania, Nairobi and Johannesburg to Mahe Seychelles Airport in Mahe Island. Not to mention connecting flights are more affordable. Just like Maldives, if you were traveling from North America, then you'd need to have at least one stop in order to arrive in Seychelles. Don't forget to pre-book your private car for airport transportation from Airporttransfer.com for a comfortable and easy ride to your hotel.
⭐ You should read this article: 12 Things to Consider When Booking Airport Transfer Services
Location Characteristic - Maldives vs. Seychelles: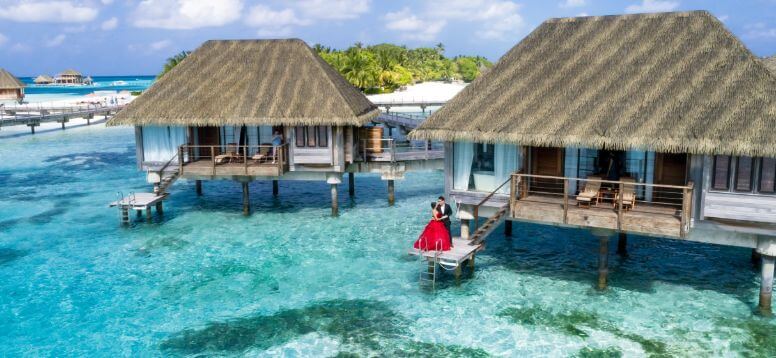 It is interesting how some people confuse the two islands and think they are the same. But actually, they are very different island countries and the experience you'd get is also quite different in some ways. Although Maldives has about 1200 islands, only less than 2% is land! The rest is just the Indian Ocean that ties the islands together. Every Maldives Island is occupied by one or a couple Maldives resorts.
Typically houses on the ocean are placed on wood legs. Usually, visitors would pick a Maldives resort and stay at their Maldives beach during their whole stay. They wouldn't go to other islands because there is not much local experience other than more resorts or hotels. You can still cruise, dive and do water sports though. There are Maldives package holidays available that you wouldn't want to leave the hotel anyway. I mean, Maldives holidays are these kinds of holidays where you'd just enjoy the sun, beach and the sea.
However Seychelles has a much bigger land where you can go and wander around the city and shop from local stores and markets. Let's be straight; the hotel villas are not located inside the ocean in Seychelles! The villas are all on the seaside though. Seychelles Victoria is the capital city where you can find churches, art galleries, museums, botanical gardens, temples, and the colorful Mont Fleuri cemetery and experience tropical street food. If you are interested in festivals, then you shouldn't miss the French culture festival in March, Arts in May and Classic music festival in June.
Activities - Maldives vs. Seychelles: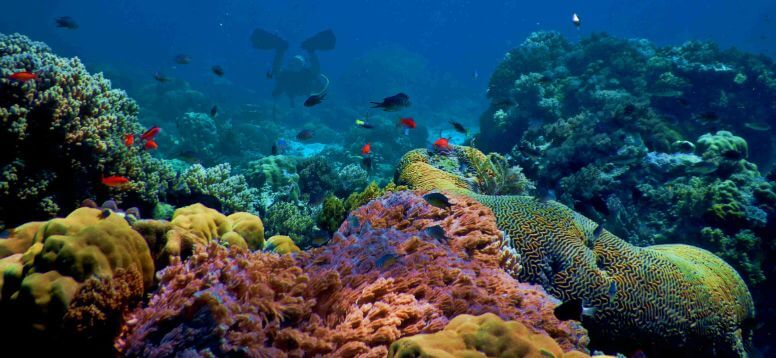 Both Maldives and Seychelles have mesmerizing coral reefs! Under the sea experience is priceless! Doesn't matter which one you'd choose, you must go scuba diving and have that incredible experience!
In both Maldives and Seychelles you can experience whale sharks diving, HOWEVER in different times! The best season to see whale sharks in Maldives is between May and December, whereas in Seychelles it's between October and November. So you can pick according to your schedule.
As mentioned above, Maldives is more of a "beach holiday" experience where you appreciate beautiful beaches, turquoise water and tropical fruits. In Seychelles too, but you can also experience traditional local life as well.
If you ask "Maldives vs Seychelles for honeymoon", we'd say both are great places. However Maldives is more romantic and private. If you like to discover new cultures and Eastern culture, then Seychelles would be suitable for you. If you were wondering "Seychelles or Maldives for families" then we'd say Seychelles because you can find more outdoor and out-of-resort activities there.
⭐ By the way: Best Vacation Spots for Couples
Which season better - Maldives vs. Seychelles: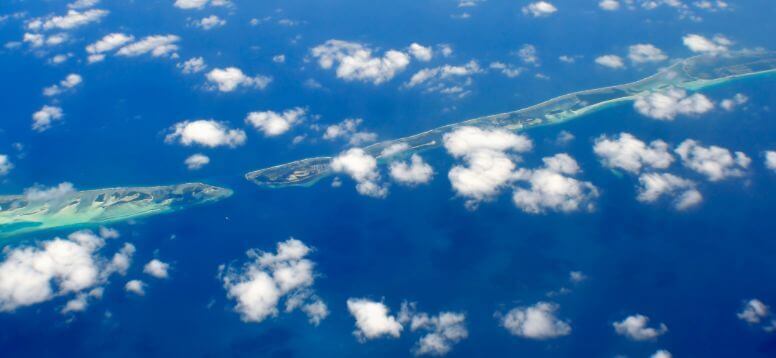 Both Seychelles and Maldives are tropical island destinations. So bear in mind that there will be monsoon seasons! For Maldives, avoid going there between October and November although it may rain between April and May too but not so much – only in the evenings. And for Seychelles the monsoon season is between December and February. These are the wettest times so you should be careful.
⭐ Maybe you are interested: Which is Better? Phuket vs Pattaya
Celebrities choice Maldives vs. Seychelles: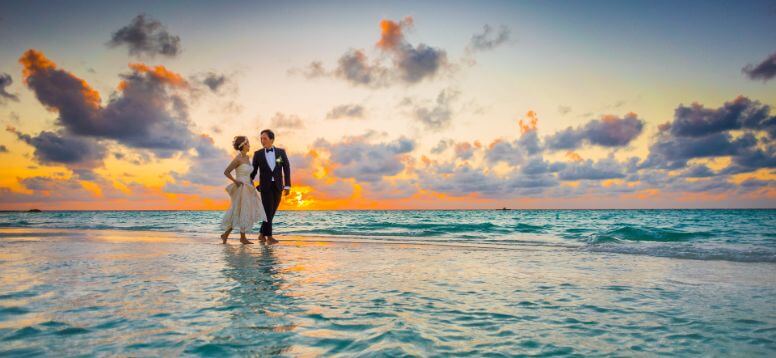 Let's face it! Nowadays we always take references from celebrities or influencers such as what cosmetics they use, what they eat etc. So why not travel to where they have traveled? Let's see which celebrities picked among these two tropical paradises; Maldives vs Seychelles.
Maldives: So apparently the Beckham couple, Gordon Ramsay, Tom Cruise, Idris Elba have enjoyed their holidays at One & Only Reethi Rah hotel, which is about $2000 per night! Ouch… But you can always check their off-season dates. Kate Winslet, Paris Hilton, Orlando Bloom and Katy Perry, Kate Moss and Lindsay Lohan were caught by the paparazzi at Amilla Maldives Resort, which costs about $800 per night during the off-season. I mean we couldn't expect them to have cheap marine life, right? However there are more affordable Maldives honeymoon options as well.
Seychelles: This Island also did not disappoint and accommodated some A-list couples in its top Seychelles resorts as honeymoon destinations. Let's see; Prince William and Kate Middleton, Brad Pitt and Jennifer Aniston, George and Amal Clooney, Nicky Hilton and James Rothschild. Also Gabrielle Union and Dwayne Wade stayed in a private villa in Seychelles, after finishing their Africa national park safari holiday.
Allegedly, Salma Hayek and her husband Francois-Henri Pinault picked Seychelles as a holiday destination and stayed at North Island Hotel, which costs around $7000 a night. Four Seasons Seychelles is also very popular among celebrities, which is around $1500 per night during peak season.
Is the Seychelles boring?
If you call scuba diving, sightseeing local towns, visiting monuments, shark diving, island hopping, doing water sports, traveling with a cruise or sunbathing on the beach "boring", then we have nothing to say to you. Seychelles is far from boring!
You might be interested
Browse Airports for Airport Transfers