Kansai International Airport is located on an artificial island in Osaka Bay, Japan. It serves the cities of Osaka, Kyoto, and Kobe and is one of the largest and busiest airports in the country.
One of the unique features of Kansai International Airport is its location on an artificial island, which was constructed using reclaimed land. This was necessary because the airport needed to be built on a site relatively close to the cities it serves and far enough away to avoid noise pollution. The airport is connected to the mainland by a bridge and a high-speed railway, making it easily accessible. Overall, Kansai or Osaka International Airport is an important transportation hub in Japan and a gateway to the Kansai region, which is known for its rich cultural heritage and beautiful landscapes.
Transportation means serving Kansai Airport from Osaka city
Osaka is often the first route for passengers arriving at Kansai Airport. How to get to Osaka city centre from Kansai Airport? The distance between Kansai International Airport (KIX) and the Osaka city centre varies depending on the specific destination within the city, but the approximate distance is around 50 kilometres or 31 miles. Several transportation options are available to travel from Kansai Airport to the Osaka city centre, including trains, private transfers, buses, and taxis. The fastest and most convenient option is typically the train, which can take around 30-50 minutes, depending on the train line and the specific station in Osaka. Kansai Airport Express buses and taxis are also available, but they may take longer depending on traffic conditions.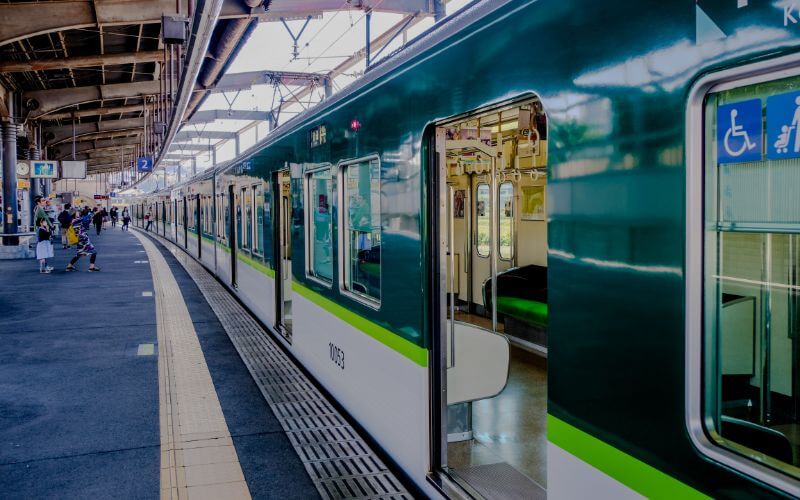 Continue for the transportation departing from Kansai Airport and their detailed explanations!
There are several transportation options available to get from Kansai International Airport (KIX) to Osaka City Centre. Here are the ways to get from Kansai Airport to Osaka city
Kansai Airport Train: The train is the most popular and convenient option for getting from Kansai Airport to Osaka city centre. Several train lines operate from the airport to various locations in Osaka, including the Nankai Airport Line, the JR Airport Rapid Service, and the Osaka Metro. The travel time from the airport to the city centre is typically around 30-50 minutes, depending on the specific train line and the station you are travelling to.
Kansai Airport Busses: Express buses also operate from the airport to various locations in Osaka. The travel time is typically longer than taking the train, but it can be more comfortable and convenient if you have a lot of luggage. Bus fares are usually cheaper than train fares, and several companies operate bus services from the airport.
Kansai Airport Taxi: Osaka taxis are also available from the airport to Osaka centre, but they can be more expensive than taking the train or the bus. Osaka taxis are a good option if you have a lot of luggage or are travelling with a group, as you can split the fare. The travel time and price and fare will depend on the traffic conditions and the specific destination in Osaka.
Rental car: If you prefer to drive, rent a car at Kansai Airport and drive to Osaka City Centre. However, traffic in the city can be congested, and parking can be expensive, so this option is not recommended unless you are familiar with the area.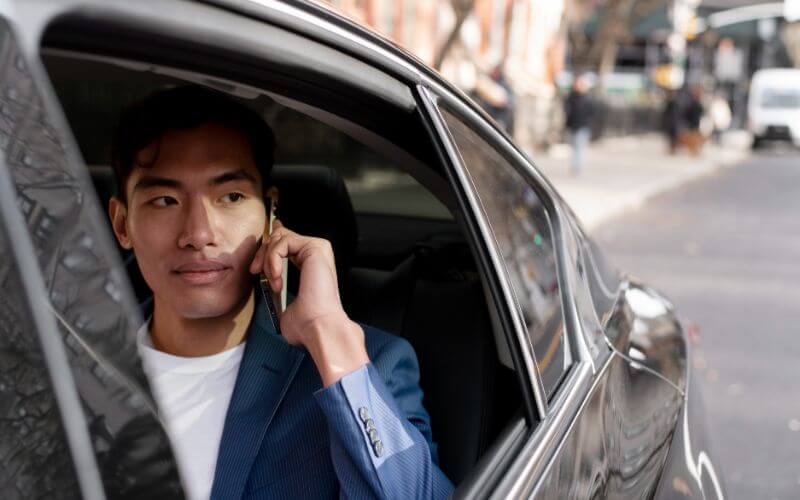 Private Transfers from Kansai Airport to City Centre
The most reliable and fastest way to get from Kansai Airport to Osaka is to book a chauffeur-driven transfer via airporttransfer.com. Although Kansai Airport taxis are a fast transportation method, they are not safe enough for a private airport transfer option. Kansai Airport transfers from AT will always be the most reliable and comfortable choice. Prices are fixed at the time of booking, and the driver does not charge passengers any extra fees during the journey. Vehicles have comfortable, modern, luxurious, hygienic, and regularly maintained features.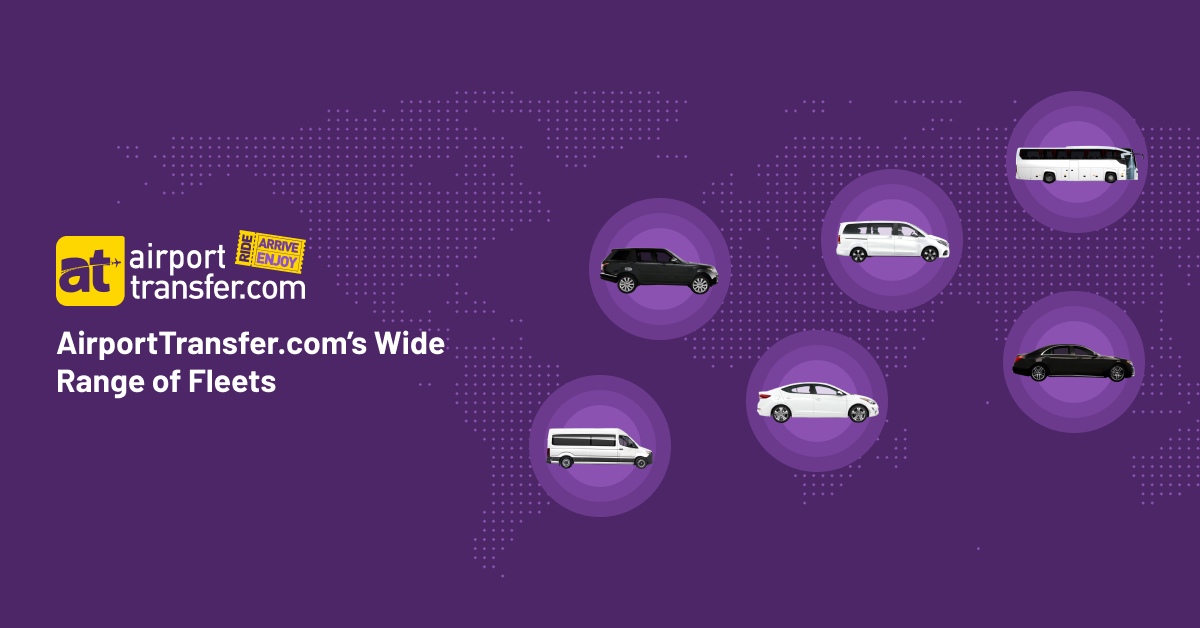 It has various vehicle types, such as SUVs, minivans, sedans, Executive Sedans, limousines, buses and minibuses, according to each customer's travel style. Passengers arriving at Kansai Airport for business travel or group trips... AirportTransfer.com has great vehicles and drivers for everyone. Private chauffeurs can speak English, are professional and polite and take great pleasure in assisting you throughout your journey.
Transfer reservations made in advance can be reliably made online, and you are entitled to free cancellation and a 100% refund up to the last 48 hours if otherwise. You can reliably book your Kansai Airport transfer now.
The best Osaka Kansai International Airport transfer reviews at airporttransfer.com!
Frequently Asked Questions
You might be interested