Vienna is one of the most beautiful cities in the world. This glorious city is the capital of Austria.
The view of Vienna will blow your mind, simply put. If you have never visited Vienna, the city will take your mind away from all the troubles of your daily life, that is doubtless to say.
Spending 24 hours in Vienna can fill your soul with joy. You should spend a day in Vienna and enjoy all the highlights.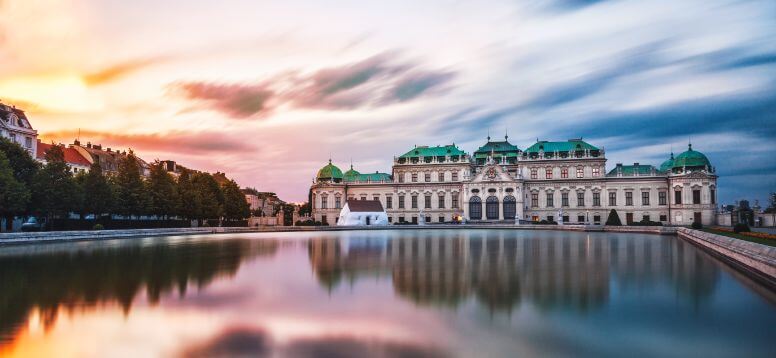 Some of Vienna's best attractions and highlights are Leopold Museum, Schonbrunn Palace, Prater Amusement Park, St. Stephen's Cathedral, Vienna Giant Ferris Wheel, and Hofburg Palace. You should try some delicious traditional Austrian food such as wiener schnitzel.
There are palace complexes, palace gardens, and coffee houses, too. Explore the city center, visit the UNESCO World Heritage site, and enjoy a cup of coffee at the cute coffee houses in Vienna.
1. Visit Leopold Museum and Learn about Vienna
Leopold Museum is one of Vienna's most special and significant tourist attractions. Leopold Museum has almost everything that can make you come closer to knowing Vienna as a city.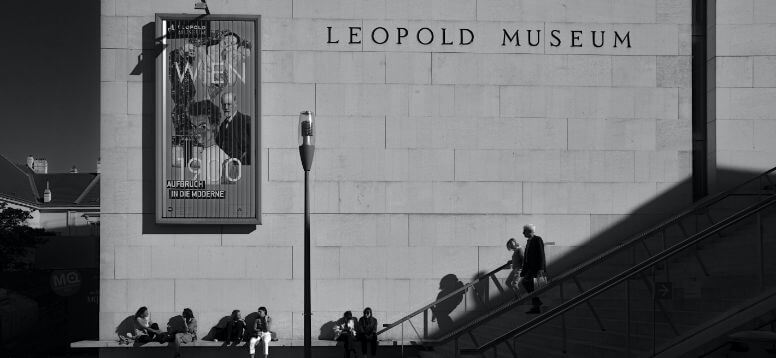 The museum is the home of thousands of magnificent artworks. Most importantly, The museum is the sweet home of the masterpieces of famous Austrian artists Gustav Klimt. Leopold Museum gives you a unique aspect and perspective on this great artist, and this quality makes Leopold Museum a special place to visit.
Normally, the museum is only closed on Thursdays. However, Leopold Museum is open every day during July and August, including public holidays. You can book tours to visit and guided tours to learn in detail.
There is also a café and a shopping place at the museum. You can enjoy a coffee before, during, or after your visit. You can also get souvenirs for you and your loved ones.
• The admission fee is €15.
• But if you are under 26 years old, 65 or older, have disabilities, or are unemployed, the admission fee is €11.
• If you are under 19 years old, the tickets are only €2,50.
• Children under the age of 7 are welcome to enter freely.
• Make sure you visit this amazing museum in Vienna.
Vienna International Airport Transfer (Low-cost taxis in the Austria)
2. Visit Prater Amusement Park to Fill Your Soul with Joy
Prater Amusement Park is one of the most fun and lively places to visit in Vienna. It is a great place to have fun with your family, friends, or loved ones. You can enjoy the Giant Ferris Wheel at Prater Amusement Park, too.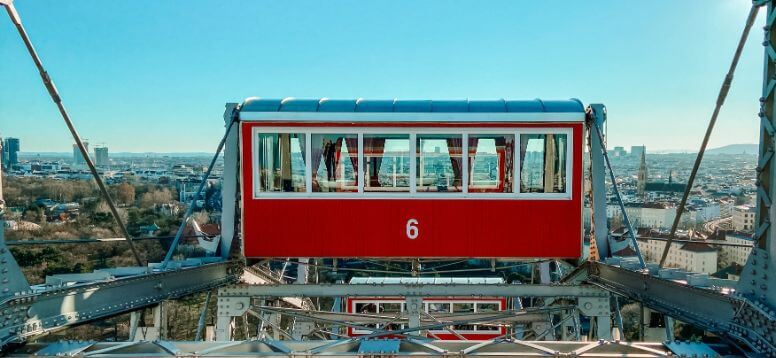 There are a cinema, Airmaxx, and zones for children to have fun, such as Adventure Park, All Wiener Ghost Train, and Bistro Box. As your children have fun, you can, too.
Then you can grab something to eat together to double the joyous time you spend at one of the most amazing places in Vienna; Prater Amusement Park.
• The fees for the tickets are €2 - €5.
• You will have quality time with your loved ones at a low price like this.
• Do not miss the joy and true amusement!
How to Get from Schwechat to Vienna Airport? (VIE) - All Possible Ways
3. Eat Delicious Food at Some of the Best Restaurants in Vienna
When visiting a country or a city, the best thing to do is get familiar with it because it is a different culture, and learning about it will broaden your perspective.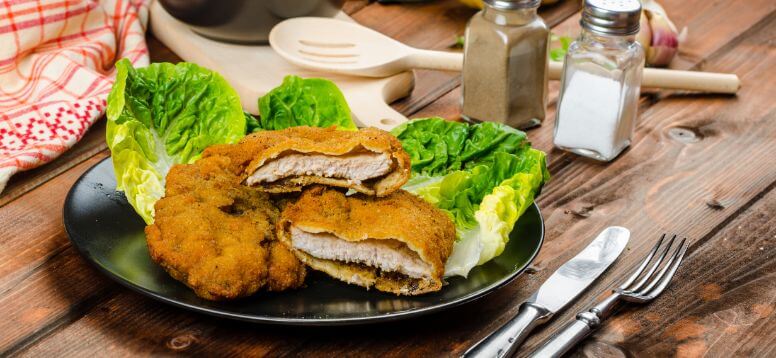 To broaden your perspective by learning about the culture of a place, other than visiting the museums and interacting with the local community, the best thing to do is try their food.
Vienna cuisine is the contact between cultures. It is extremely important to see what is represented in the cuisine. So, while you are in Vienna, visit some of their best restaurants to try their delicious food.
• Some of the best food options to try in Vienna are the Wiener Schnitzel, boiled beef, Sacher cake, and Apple Strudel.
📍 Some of the best restaurants in Vienna to try this delicious food are;
• Pauli Restaurant Brasserie Bar,
4. Visit Schönbrunn Palace
Schönbrunn Palace is significant in terms of architecture, culture, and history. Its name means "beautiful spring," and it fits the context because Schönbrunn Palace is the monarch's summer residence.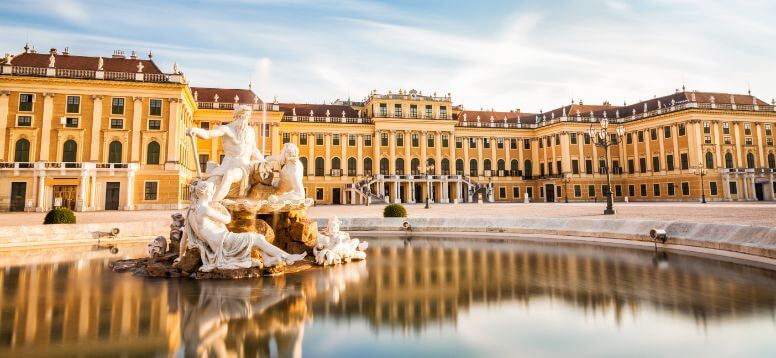 There are ruins from ancient times dating back to the reign of the Romans, important sculptures, and art collections.
There are also beautiful gardens where you can take lovely walks to put your mind at ease.
You should spare some time to visit Schönbrunn Palace while in Vienna.
Read more: Things To Do In Prague - 10 Free & Affordable Attractions
5. Visit St. Stephen's Cathedral
St. Stephen's Cathedral is one of the highlights of the city of Vienna. Throughout history, it has always been significant. It was so important that the Ottoman Empire tried to take St. Stephen's Cathedral several times.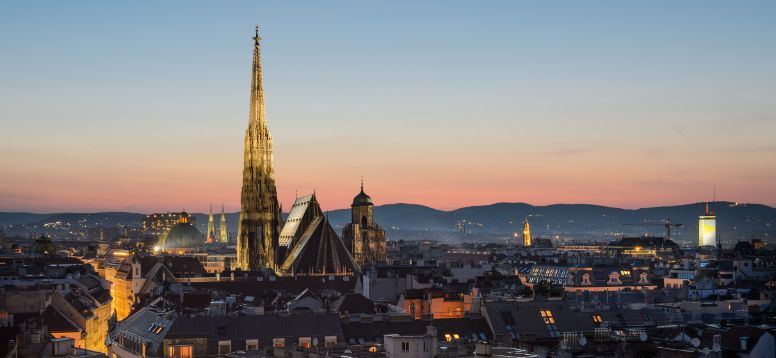 The main entrance to the cathedral is free. But you will need to pay if you want to reach certain places in the cathedral, such as the tower. The cathedral can also give you a warm welcome if you want to visit the place as a place of worship.
⛪ 20 Most Famous Churches in the World
With all these attractions, highlights, and activities, 24 hours in Vienna will make you feel like you are stepping back from reality and the chaos.
You will learn about a new culture, history, and people. The experience will broaden your perspective in 24 hours.
Have fun and enjoy it all!
You might be interested