Seville is part, with Cordoba and Granada, of the trio of the most famous cities of Andalusia. Thanks to Portugal to Spain by train, you have the possibility of visiting several Portuguese cities as well as different regions from Spain to Portugal.
From interrail Spain and Portugal by train is an economical and easy way to travel the country from end to end.
For this you just need to have two things clear: how long you want to travel and where with interrail Portugal and Spain. The ticket that will allow you to reach all stations is called Interrail One Country Pass.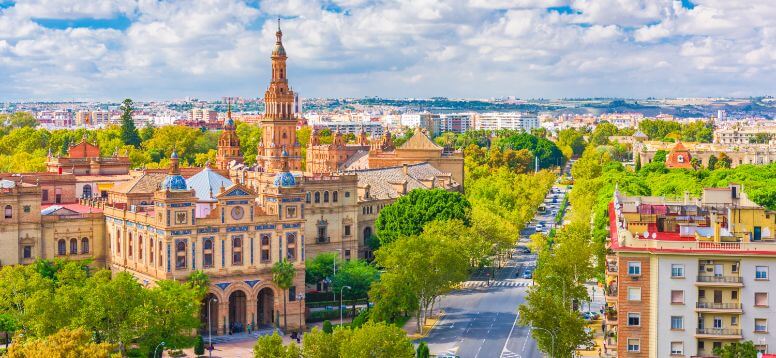 How much time do you need in Seville?
• Is 2 full days in Seville enough? To visit Seville is to discover a very rich architectural and historical heritage, but also to get into Spanish time with the program of tapas at will, sangria and flamenco. 24 hours in Seville may seem short.
• 48 hours in Seville is better. It's enough to understand why so many people love this Spanish city.
• Here you'll find a Royal Palace, an impressive Catholic Church, beautiful parks, as well as a modern vibe in the shops, restaurants and bars.
• The beautiful and vibrant Andalusian capital offers a wide range of cultural, historical and gastronomic delights for a 24 hours in Seville visit.
• If you ask "How do I spend a day in Seville?", here are the neighborhoods and attractions to put on your itinerary if you spend a day in Seville.
1- Visit Cathedral and minaret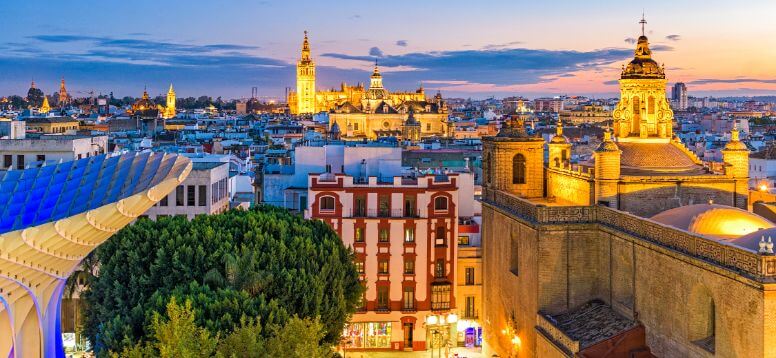 At 8:00 a.m., the Seville Cathedral is one of the largest Catholic buildings in the world; it is surmounted by the Giralda tower, the former minaret of the pre-existing mosque, a replica of the Koutoubia in Marrakech – the bravest will climb to its summit, gently sloping: no stairs but a ramp on 32 levels, for a spectacular view all over Seville.
Also worth seeing, inside the cathedral, is the monumental tomb of Christopher Columbus.
⭐ 🌟 🌠 ✨ Best Things to Do in Barcelona
2- Contemporary art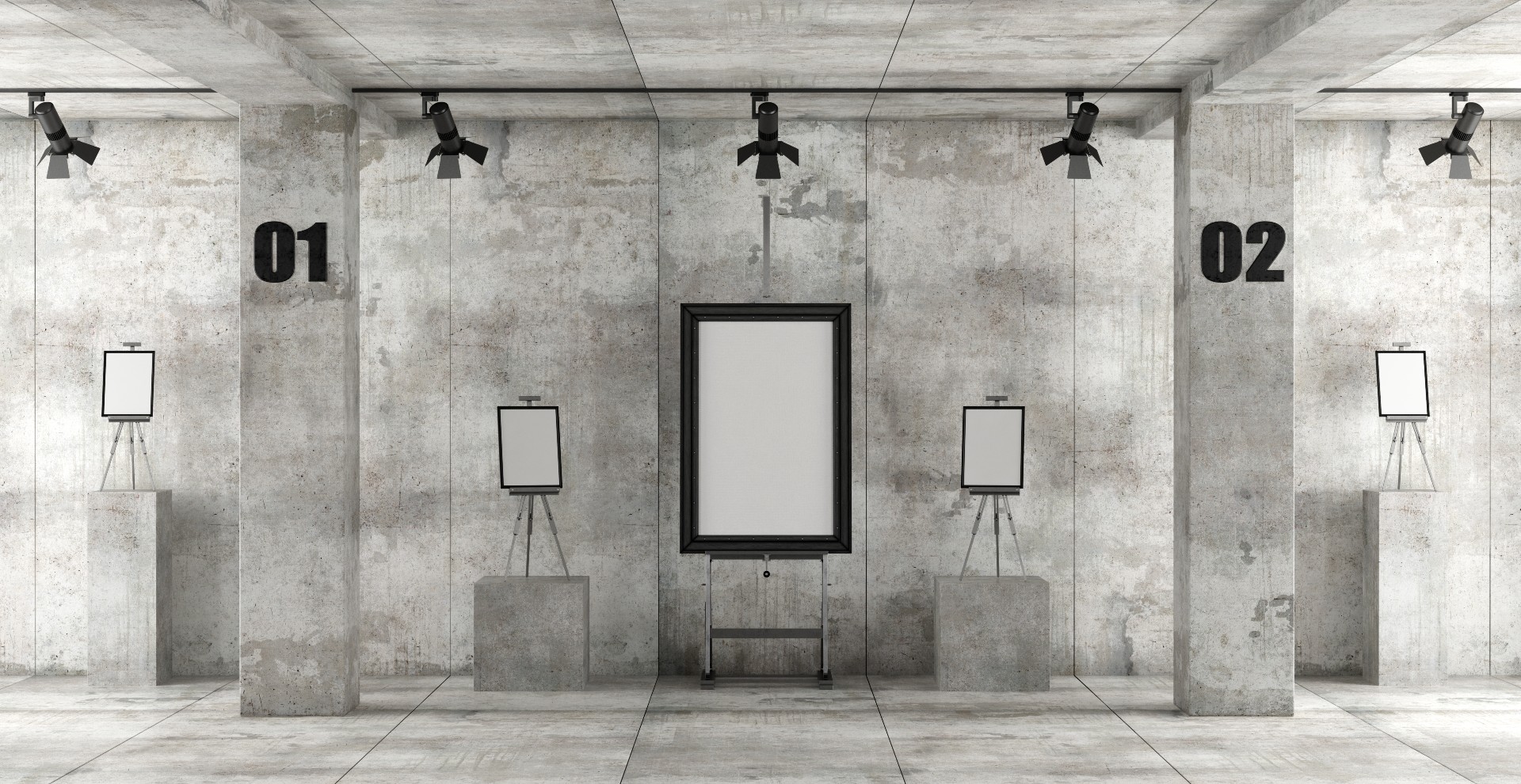 At 9:00 a.m., you must join the Andalusian Center of Contemporary Art (CAAC) by bike, spinning along the Guadalquivir.
Former monastery (it was visited by Christopher Columbus, who prepared his second trip to America there) converted into a ceramic factory before taking up his current duties, the place is magical.
And on the exhibition side, a permanent effervescence, sharp and offbeat exhibitions.
3- Mushroom architecture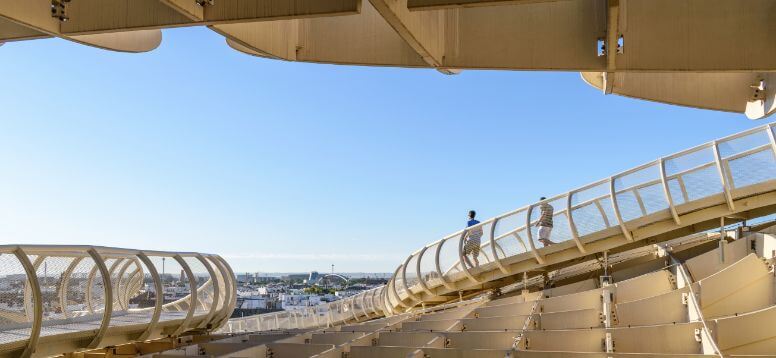 At 11:00 a.m., Seville has hosted a number of large-scale architectural projects over the past decade, but it is the Metropol Parasol, which hovers over the Plaza de España, which has caused the most talk.
Its author, the German architect Jürgen Mayer-Hermann claims a filiation of Gaudi, the Sevillians call this undulating courtyard made up of thousands of cells "the mushroom".
4- Explore Triana
At 2:00 p.m, after a siesta, it will be time to set off again, this time crossing the green waters of the Guadalquivir River via Puente Isabel II.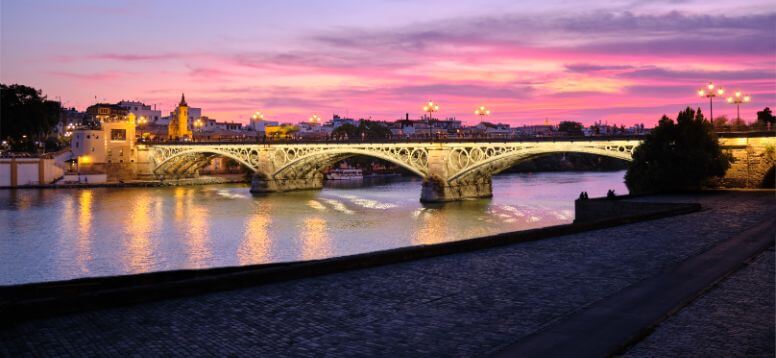 Triana, the original gypsy quarter of Seville, is across the river, inside the main attractions of the city, an area rich in arts related to bullfighting and flamenco.
Indeed, when leaving the bridge on the side of Triana, a statue of the matador Juan Belmonte welcomes you.
Born in Triana at the end of the 19th century, Belmonte is considered one of the greatest bullfighters in the history of show business.
⭐ Maybe you are interested: Seville Airport Transfers with Affordable Prices…
Opposite Belmonte is a statue of a flamenco dancer, a tribute to the other of Triana's cultural twins.
Despite its huge popularity with tourists, this pretty neighborhood has never lost its local vibe: on weekends, families happily bump into the streets and eat babies in strollers before congregating at local tapas.
posters, bulls' heads and weeping Virgin Marys, for lunches that last all afternoon and dinners that last until the early hours.
5- Eat Tapas at the Mercado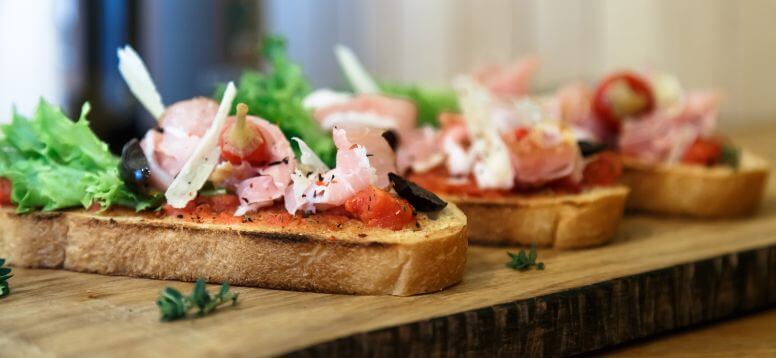 At 3:00 p.m., the Mercado on Calle Feria is one of the oldest in the city – it dates from the beginning of the 18th century, it's stalls spread out in two buildings flooded with light.
At La Cantina, an excellent market tapas bar, you can enjoy grilled sardines, prawns and bacon, or fried calamari.
And every Thursday, in Calle Feria, at the corner of Calle Correduria, there is also a flea market, where you can hunt for old ceramics or beautiful works.
6- Visit Alcazar Palace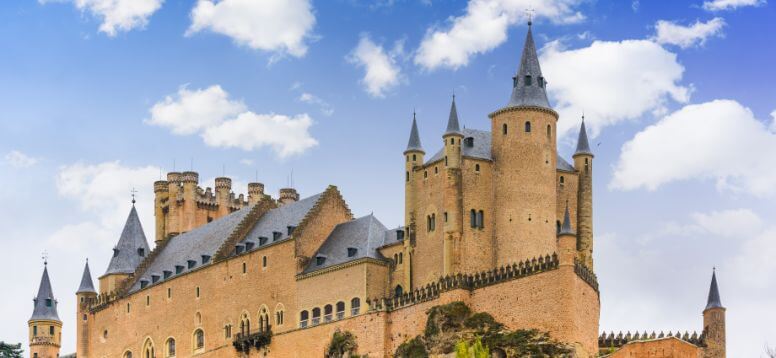 At 4:00 p.m.Visit Royal Alcazar Palace. The most spectacular building in the city is Seville. Unesco and Game of Thrones fans will not say otherwise!
Ceilings inlaid with wood and its azulejos, its honeycomb domes and its ornate stucco panels, painted blue and gold: everything evokes Muslim architecture.
Yet Seville had been Christian for more than a century when King Peter the Cruel called on "subjugated" Mudéjar craftsmen to build this palace, inspired by the Alhambra.
7- Visit Maria Luisa Park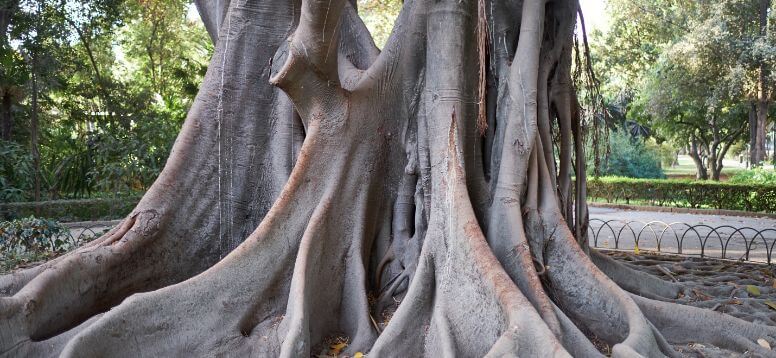 At 5:00 p.m., opposite the Spanish Steps is Seville's most famous park, Maria Luisa Park. After the crowds and the heat, it is the ideal place to walk in the shade and in peace. Many pools, ponds and fountains will bring you some refreshment.
Walking along its length, you will come across Plaza America, also very nicely laid out and nicknamed the "place of the pigeons" by the Sevillians since you can see and feed many of its birds there.
You can easily spend a good hour there.
Also at the southern end of the park are Plaza Nueva as well as La Casa de la Guitarra for flamenco and Torre Del Oro.
8- Taste the sweets in the Monasteries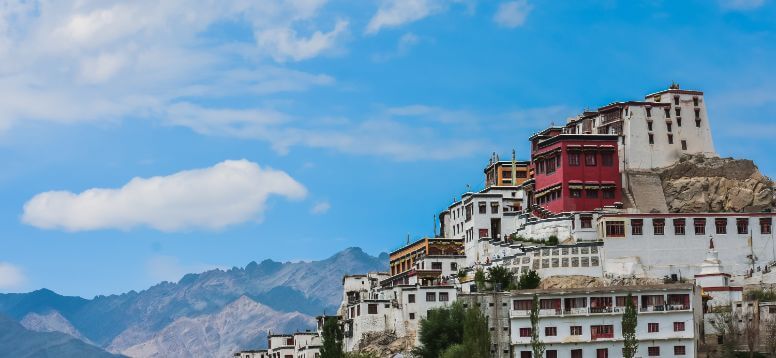 At 6:00 p.m., sales of rosaries are at half-mast, so the Sevillian monasteries have found other sources of income: the sale of pastries, jams or other sweets.
At the Convento de San Leandro, the nuns make Yemas de San Leandro, small lemon flanks, according to a 15th century recipe.
At the Convento de Santa Anna, which you can visit for its wooden altarpiece from 1627, representing Mary and Saint Anne, you can savor pestinos, donuts with orange zest and honey; and at the convent of Santa Paula, after admiring the 13th century Gothic tower, we shop for fig jam.
⭐ 🌟 🌠 ✨ TIPS FOR BOOKING A GOOD HOTEL ONLINE
9- Explore Santa Cruz
At 8:00 p.m., after enjoying the Andalusian capital's two most famous landmarks, stay central and discover its best-known neighborhood, the Jewish Quarter.
Santa Cruz is the painful neighborhood in which Ferdinand III banished the Jews from the city when he seized the city from the Moors in the mid-13th century; it stretches northeast from the cathedral and is best explored on foot.
In fact, its streets are so narrow that those of the old gypsy quarter, Triana, will look a lot like Parisian boulevards.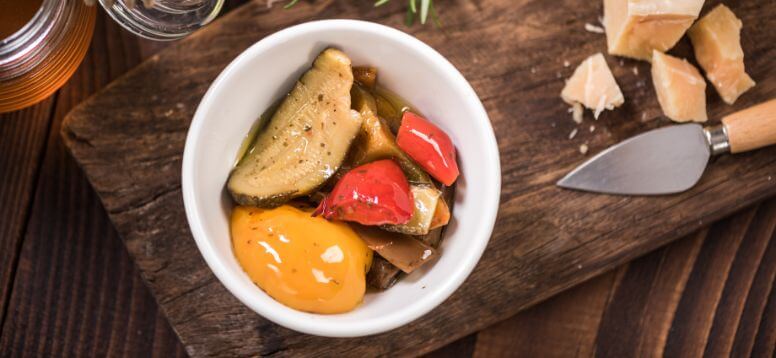 Discovering the secret squares of Santa Cruz and discovering its magnificent palaces and churches is a great way to spend a few hours in Seville, especially since it is filled with traditional tapas joints in which you can take refuge.
📍 Start looking for a place to have lunch by walking up Calle Mateos Gago, away from the cathedral.
This popular street is lined with tapas bars and restaurants and leads into the heart of Santa Cruz.
10- Discover the nightlife on the Alameda de Hércules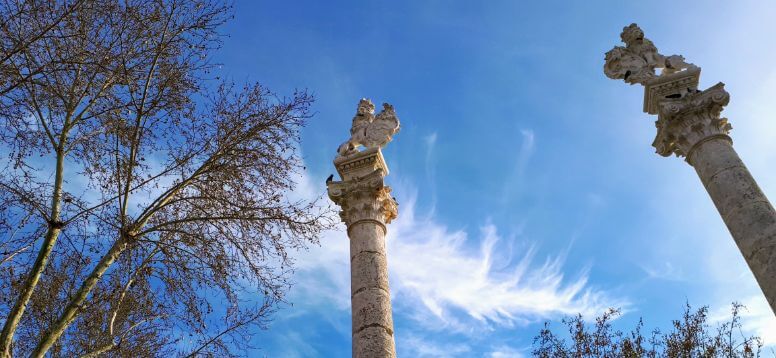 At 10:00 p.m., you could very well spend an entire evening and night drinking, eating tapas and chatting in the streets and squares of Triana, but in just 24 hours in Seville you will have to experience dinner.
⭐ 🌟 🌠 ✨ HOW TO SAVE MONEY WHILE TRAVELLING?
Go back to the bridge and discover the Alameda de Hércules to discover the nightlife of the Andalusian capital.
This vast square was for decades the domain of pickpockets, drug dealers and prostitutes, and the surrounding streets were once home to 35 brothels.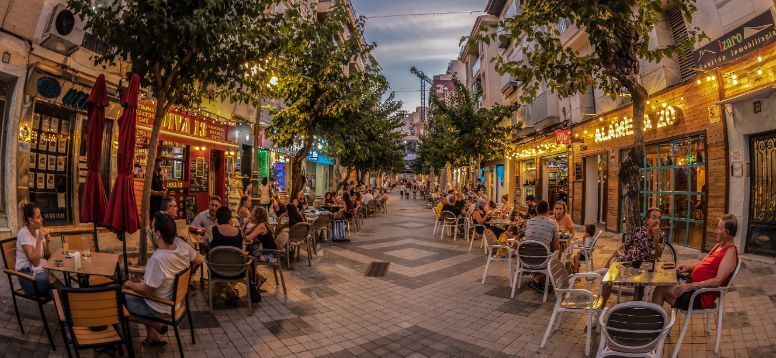 In 2006 the Seville City Council decided to clean it up and turn it into a fashionable nightclub. The Alameda's many spacious terraces are ideal for watching the evening night walk over drinks or dinner.
You can then cross the square to enjoy cocktails at reasonable prices in one of the night bars.
There are also plenty of places in and around the Alameda for live music, offering everything from flamenco to jazz, making it the perfect place to party the last hours of your stay.
You might be interested