Sao Paulo is the most critical city in South America or Latin America since it has the significance of being the centre. It is a bigger city than Rio de Janeiro. How to Spend 24 Hours in Sao Paulo?
The population of the city currently consists of 12,33 million people. If you want to see a different, fascinating, and famous city, then it is time to explore the city of Sao Paulo, Brazil.
Spending 24 hours in Sao Paulo can offer you a lot. Some of the most popular places in Sao Paulo that you must visit are Avenida Paulista, Ibirapuera Park, Itaim Paulista Central Park, Vila Madalena, Teatro Municipal, Pinacoteca do Estado, and Museu de Arte de Sao Paulo.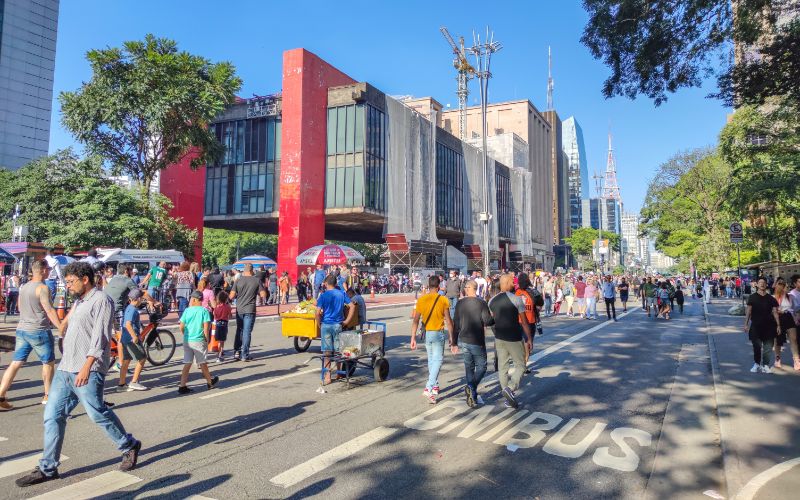 There are also excellent restaurants and bars in Sao Paulo where you can enjoy some relaxing and fun time. Not only cultural and traditional food but also food from other cuisines wait for you here! You can enjoy delicious Japanese food, for instance.
After you spend your 24 hours in Sao Paulo, you can also stay at a great hotel, and if your room is on the top floor, you will get to see the view of the city. With all the attractions and fun activities to do, Sao Paulo can offer you a lot just in 24 hours. Here are some of the options for you!
READ MORE: Sao Paulo Guarulhos International Airport Transfer
READ MORE: Sao Paulo Congonhas Airport Transfer
1. Visit Avenida Paulista to Get the Best of the City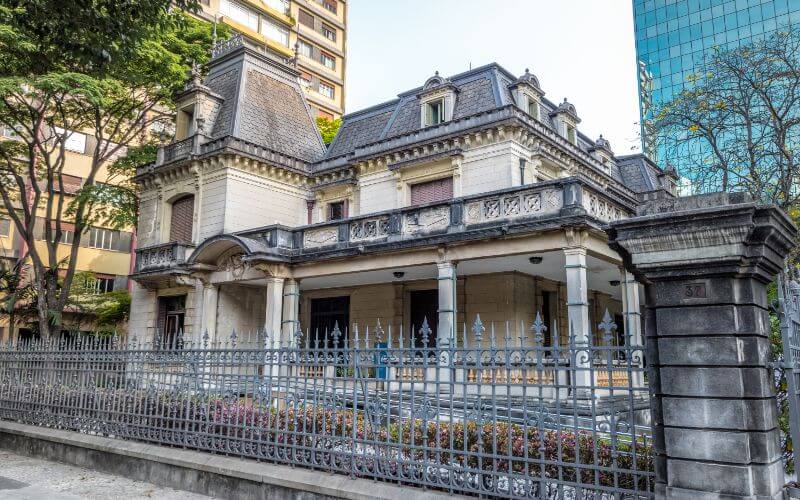 While spending time in Sao Paulo, you should visit Avenida Paulista to get the best of the city.
Avenida Paulista is a famous avenue in Sao Paulo, and it has the significance of being the centre.
You can join tours to make the best of Avenida Paulista.
For €65, you can join a Sao Paulo City Tour.
There is also a private Sao Paulo tour that lasts 4 hours and costs €172.
This private tour also includes visiting Avenida Paulista.
You can visit theatres, restaurants and bars here.
Avenida Paulista is one of the best places to visit in Sao Paulo; keep that in mind while visiting the city.
2. Spend Some Time at Ibirapuera Park to Relax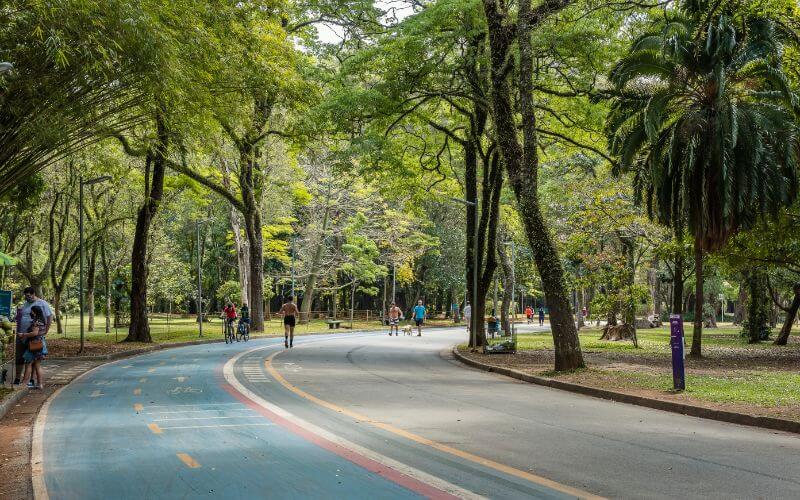 As the second biggest Sao Paulo park, Ibirapuera Park deserves some of your precious time.
You can take peaceful walks to find some peace, have conversations with your loved ones, come together with your friends, or benefit from the areas that are spared for you to have fun.
Every year millions of visitors come here and enjoy what they find.
The view is stunning. You can take lots of magnificent photos here, too.
But the main point is that this park is a great place that can give you peace and time to relax.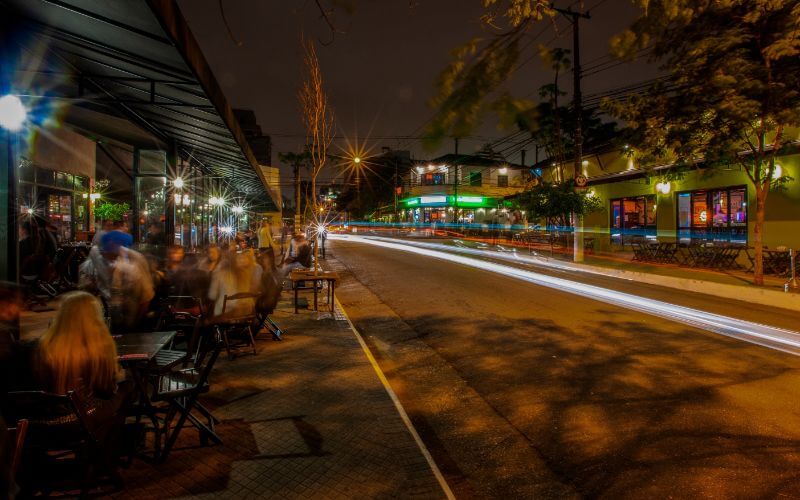 3. Shop Here for the Best Options: Vila Madalena
Vila Madalena is one of the most fun and gorgeous places in Sao Paulo.
If you like shopping in different cities to find pieces from different cultures, Vila Madalena is the place for you in Sao Paulo.
Other than lots of unique places to shop from, Vila Madalena is a place that warmly welcomes lots of cute cafes, restaurants, and bars.
So, imagine a day like this: You spend 4 hours of your 24 hours in Sao Paolo at Vila Madalena.
You shop, drink your coffee, enjoy delicious food, and buy souvenirs for your loved ones.
It would be super fun to spare some of your time in Sao Paolo visiting and spending time at Vila Madalena.
READ MORE: Things to Do in Brazil - Airports & Attractions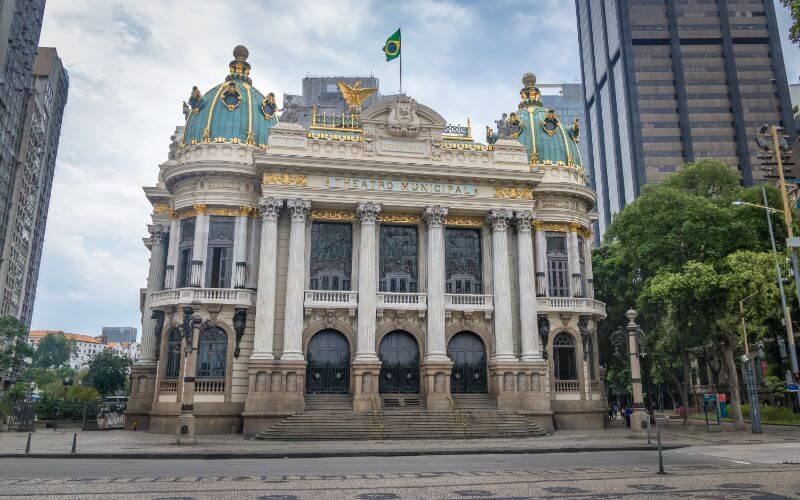 4. Visit Teatro Municipal and Feed Your Soul with Art
Teatro Municipal is the Municipal Theatre of Sao Paolo.
Teatro Municipal is one of the most extraordinary and vital places in Sao Paolo, from its aesthetically designed building to all the art it carries.
It carries blasts from Renaissance architecture, Baroque architecture, and Art Nouveau architecture.
Teatro Municipal carries tremendous significance within itself from the outside and the inside.
This place has a Google score of 4,8.
Since Teatro Municipal is one of the most popular tourist attractions in Sao Paolo, you may want to book your tickets in advance to enjoy this masterpiece to the fullest.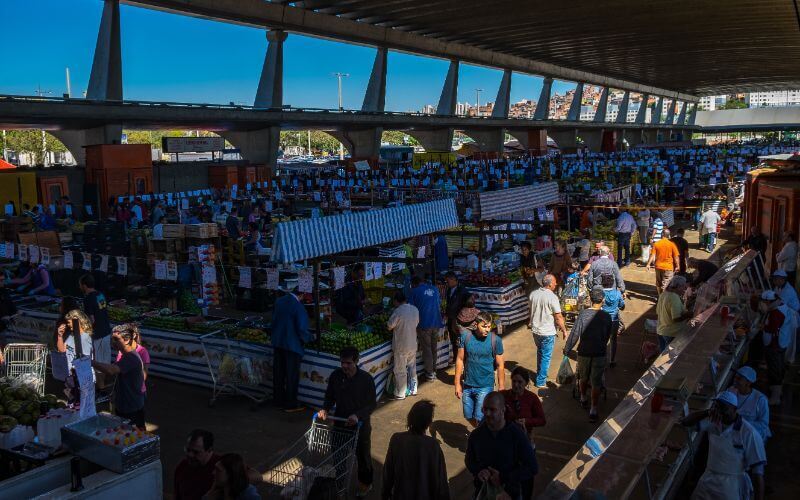 5. Eat Delicious Food at the Restaurants & Bars
When you visit Sao Paolo, you will see many great tourist attractions, from theatres, museums, avenues, to parks.
Everything will mesmerize you.
However, you will only fully understand the city and its local people when you try their food at their restaurants and bars.
In Sao Paolo, you get to try many different food options from other cuisines, from Japanese to Italian food.
Some of the best restaurants in Sao Paolo are Pasta Nostra Ristorante, which serves Italian food;
which serves Latin food;
Some of the best food options at the restaurants and bars in Sao Paolo are pork chops, pastry, virago a Paulista, and sauteed kale.
Make sure you spare some time to visit some of the best restaurants and bars in Sao Paolo to enjoy the delicious food options.
You can try Japanese, Italian, Brazilian, and other traditional Latin food options here.
Whatever you do, make sure you try the food of the city you visit because it is the best way to get familiar with the city.
Trying the food will leave a permanent mark on you.
Getting familiar with different cultures will broaden your perspective in your life, and this is a great opportunity.
Enjoy your time in Sao Paolo with these recommendations, and you will not regret it.
Step into the city's heart by visiting Avenida Paulista; relax at Ibirapuera Park; shop at Vila Madalena; get closer to art by visiting Teatro Municipal, and embrace the culture by trying the delicious food options.
It will be an unforgettable experience for you; make the best of it!
You might be interested
Browse Airports for Airport Transfers