San Juan is the capital and largest city in Puerto Rico. Located in the Condado section of San Juan, this vibrant city is home to many shops, restaurants, hotels, and historical sites.
If you're looking for a fun-filled vacation destination with plenty of things to do, then spending 24 hours in San Juan is a must-do! Here's how to make the most of your time in this incredible place.
How Should You Spend Your Morning in San Juan, Porto Rico?
Assuming you went to a rent-a-car first and rented a car, I suggest the following itinerary for your morning in San Juan, Puerto Rico.
So, how do people spend a day in Puerto Rico? I don't know what other people do, but I will tell you how I would spend my day in this beautiful, vibrant city.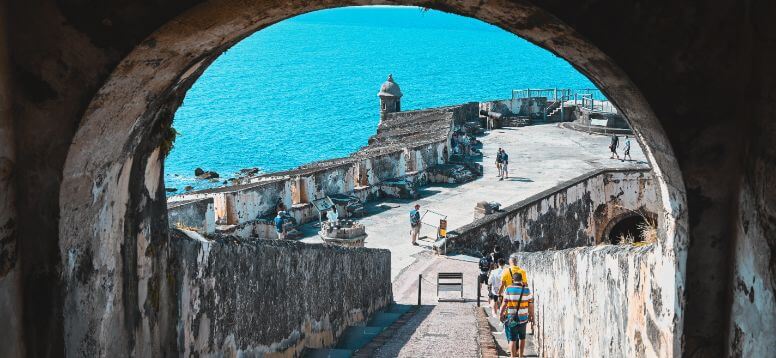 Start your day in Old San Juan for some authentic Puerto Rican coffee and pastries. The most popular Puerto Rican pastries are probably the pastelillos de Pollo (chicken turnovers), alfajores (puff pastry with dulce de leche filling), and empanadas (savoury pies).
✔️ Many other Pastries are popular in Puerto Rico, such as Brazo gitano (sponge cake filled with cream and jelly).
✔️ Cafe 4 Estaciona in San Juan is an excellent place for breakfast because it has a beautiful atmosphere and fantastic food.
✔️ The staff is amicable and welcoming, and they make sure that your experience is positive from start to finish.
✔️ Whether you're looking for something healthy or indulgent, the menu has something for everyone.
✔️ I recommend Cafe 4 Estaciona if you're ever in the area!
El Yunque National Forest: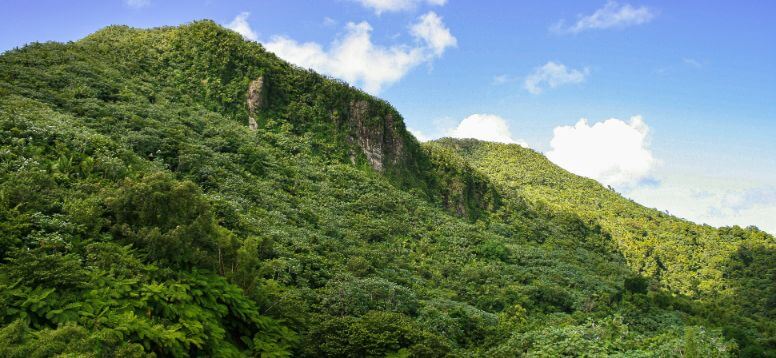 Then, it would help if you drove out to El Yunque National Forest, the only tropical rainforest in the US National Forest system. El Yunque National Forest is one of the most popular visitor destinations in Puerto Rico.
It is located in the northeastern corner of the island and is easily accessible from the city of San Juan. The forest covers an area of 28,000 acres and is home to a variety of plant and animal life.
🌠 ULTIMATE TRAVEL GUIDE TO CUBA
Visitors can do several different things in El Yunque National Park. There are several hiking trails ranging in difficulty that wind through the rainforest and offer visitors stunning views of the surrounding vegetation and wildlife.
There are also streams and waterfalls throughout the park that are perfect for cooling off on a hot day. Visitors can also take advantage of the many picnic areas throughout the park.
Lunch and Swimming in Isla Verde Beach: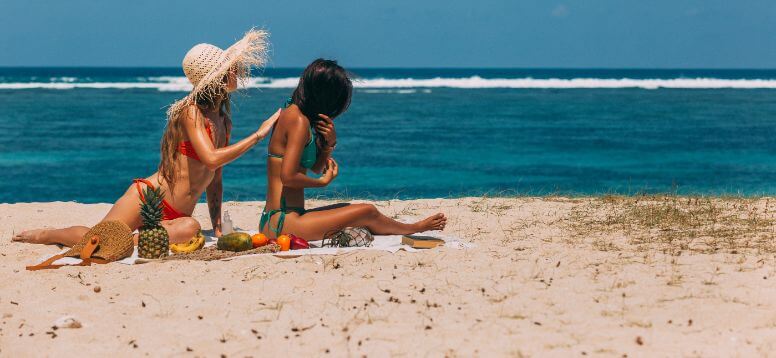 Head to San Juan's popular beach spot for lunch, Isla Verde. You could go to Ocean Park Beach but why don't we do something better? Isla Verde beach is a great place for lunch because it has something for everyone.
The sand is white, and the water is crystal clear, making it a perfect spot to relax and soak up the sun. There are also plenty of restaurants and bars to find something to your liking. Plus, these beaches are within easy reach of San Juan.
In Isla Verde, I recommend Emigrante Gastrobar. It is a great place to go for a drink and Puerto Rican food because it offers an authentic experience of Puerto Rican culture. The bar features traditional drinks like rum and coke, pina colada, and sangria and more exotic options like the batida de piña, made with fresh pineapple juice, sugarcane liquor, and lime juice.
The food menu includes dishes like arroz con pollo (rice with chicken), empanadas (fried turnovers stuffed with meat or cheese), fish tacos (no need to explain), and mofongo (a dish made from mashed plantains). These dishes are all sure to give you a taste of the unique flavours of Puerto Rico.
What About Your Afternoon in San Juan, Puerto Rico?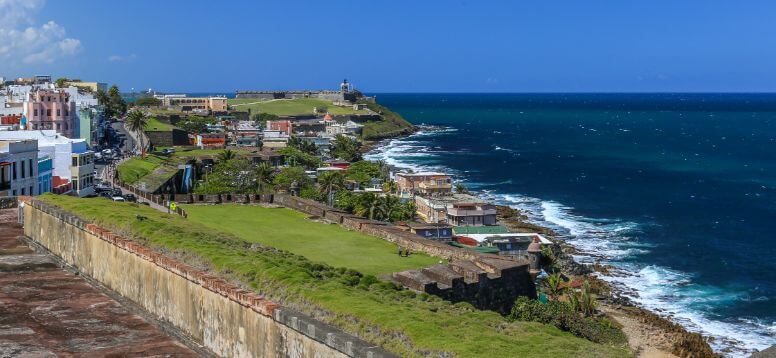 After you are done with the tropical forests and beautiful beaches of San Juan, you should go back to where we started, Old San Juan. There are many ways to spend an afternoon in Puerto Rico, but one of the best is definitely to explore the old city of San Juan.
✔️ Founded in 1521, Old San Juan is a UNESCO World Heritage Site and home to some of the island's most important historical landmarks.
✔️Old San Juan is unique with its narrow streets, vibrant colours, and colonial architecture.
✔️ Whether you want to wander the streets and take in the sights or visit some famous landmarks like El Castillo de San Cristobal or La Fortaleza, Old San Juan is sure to delight.
El Castillo de San Cristobal: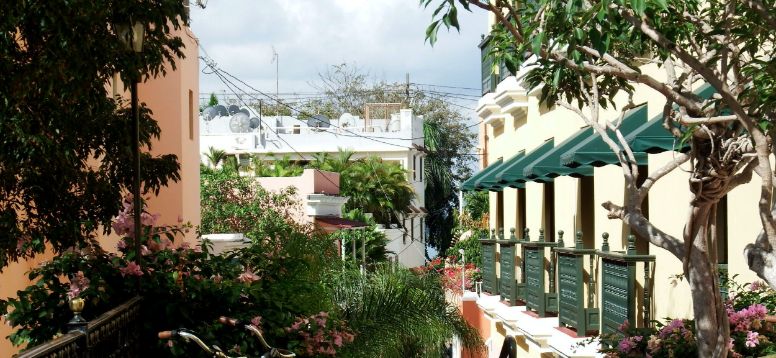 El Castillo de San Cristobal is one of the most iconic and historic sites in Old San Juan. The massive fort, which the Spanish built in the late 1600s, offers stunning views of the city and harbour below and is a great place to learn about Puerto Rico's rich history. While you're there, be sure to take a tour of the fortification's many tunnels and underground passages - it's an experience you won't soon forget!
La Fortaleza:
There are many reasons to visit La Fortaleza in Old San Juan, Puerto Rico. The fortress is an excellent example of Spanish colonial architecture and is one of the oldest fortifications in the Americas. It is also the getting away from the hectic life nowadays .4th million tourists come per year to Old San Juan.
La Fortaleza's many distinctions are that it is the oldest executive mansion in continual use in the New World. It has been home to – at various times – the Governor's Residence, a hotel, and a museum. If you are interested in history or architecture, La Fortaleza is worth visiting.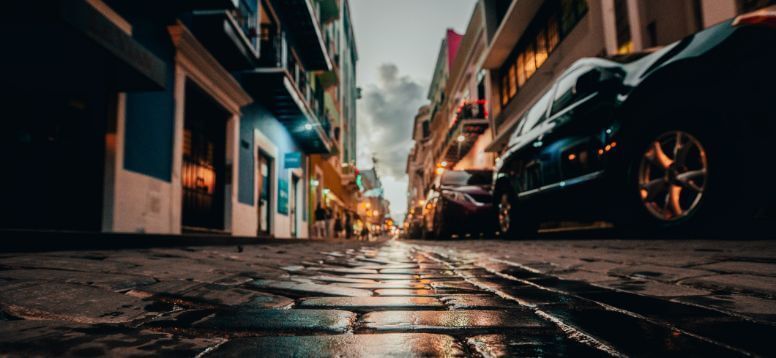 Let's Have Fun All Night Long in San Juan, Puerto Rico!
There's no shortage of things to do in San Juan once the sun goes down. You could check out some local pubs and clubs, see a show or take a walk around the old city.
✔️ If you're looking for something a little more low-key, there are plenty of restaurants and cafes where you can enjoy a meal or a drink.
✔️And if you're feeling adventurous, there are also plenty of street vendors who will be happy to sell you some food or souvenirs.
✔️Before we go into the night, let's enjoy some of the local cuisines, shall we?
✔️ For the best fine dining experience you can find in San Juan, I recommend Musa Puerto Rico.
🌠 BEST CARIBBEANS HOTELS WITH PRIVATE BEACHES
Musa Puerto Rico:
At Musa Puerto Rico, they take pride in providing an exquisite dining experience that is truly unmatched. Their highly-skilled chefs prepare their inventive and contemporary cuisine with only the finest ingredients. They also offer an impressive wine list to complement your meal perfectly.
But what sets them apart is their stunning setting. The luxurious restaurant features floor-to-ceiling windows that offer breathtaking panoramic views of the Atlantic Ocean and the San Juan skyline. So whether you're looking for a romantic evening out or a special event venue, Musa Puerto Rico is the perfect place for your fine dining experience.
Nightlife in San Juan: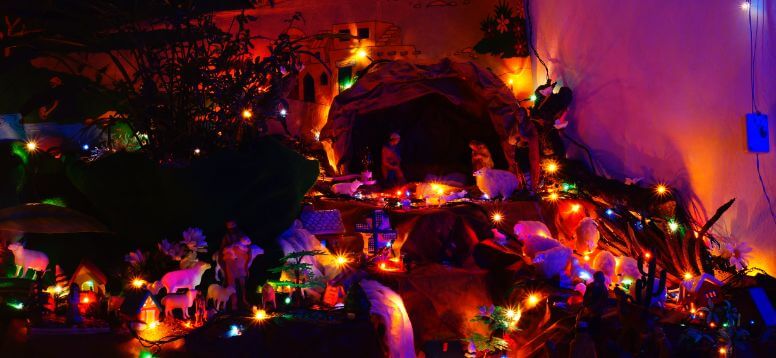 It would help if you went to La Placita de Santurce for fun when you are full. La Placita de Santurce is an excellent place to have fun because it's always lively, and there's always something going on.
🌠 By the way, you should read this: Best Nightlife in the world
Whether you want to listen to music, watch a dance performance, or enjoy some people-watching, you'll find something to entertain you at La Placita. There are also several nightclubs, so you should spend some time here.
So whether you're looking for a casual place to hang out with friends or somewhere more festive to celebrate a special occasion, La Placita is worth checking out.
An Alternative Plan for your Evening/Night:
✔️ On the other hand, you can spend most of your night in Bahía Bioluminiscente or Bioluminescent Bay.
✔️ The Bioluminescent Bay Glass Bottom Kayak Tour from San Juan is a guided kayak tour through one of the world's most beautiful bioluminescent bays.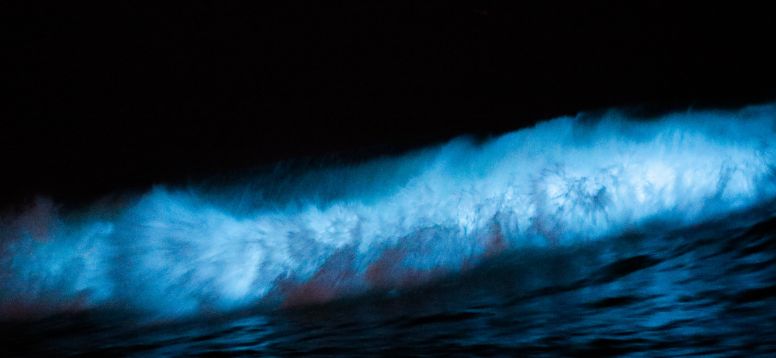 ✔️ This unforgettable experience takes you through the caves and reefs of Puerto Rico's Bioluminescent Bay.
✔️ You'll see hundreds of tiny marine creatures called dinoflagellates light up the water as you paddle by.
✔️ As you explore this magical place, your guide will teach you about the fascinating biology of these amazing creatures and how they create their light.
✔️ There are specific rules and regulations if you want to go on this tour.
✔️ You should reserve your tour beforehand, and it could take about 4 to 5 hours, so you have to plan your trip accordingly.
✔️ For reservation and further information, you can visit the tour page on TripAdvisor.
Conclusion:
If you want to experience the best of what San Juan has to offer in just 24 hours, make sure you plan your trip accordingly. Due to the availability of some things, like beaches and nightlife, you may have to sacrifice other activities. However, if you're looking for a fun-filled adventure in Puerto Rico's capital city, this itinerary will help you do just that.
You might be interested