Munich, the capital of Bavaria, is Germany's third-largest city, with approximately 1.5 million people. It's also one of the most popular tourist destinations in Europe, thanks to its charming old-world architecture, numerous cultural attractions, and lively nightlife scene.
Is one day in Munich enough? Not exactly. But if you come to Munich for a day, here are some suggestions on making the most of your time.
Spending a Morning in Munich: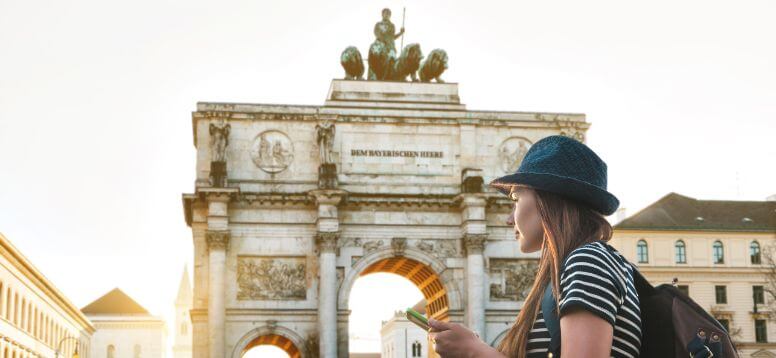 There are plenty of great ways to spend a morning in Munich. Perhaps you could start your day with a refreshing cup of coffee from one of the city's many cafes. Cafe Da Me is one of the best places where you can start your day. Cafe Da Me in Munich is the perfect place to have breakfast for several reasons.
📍 By the way, maybe you are interested, THINGS TO DO IN BERLIN
First, the cafe has a fantastic selection of fresh breakfast items, from pastries and bread to fruits and yogurts.
Second, the prices are very reasonable - you can get a filling breakfast for under 10 euros.
Finally, the atmosphere at Cafe Da Me is perfect for starting your day off right - it's relaxed and friendly, with just the right amount of hustle and bustle. So if you're looking for a great place to have a delicious and affordable breakfast in Munich, be sure to check out Cafe Da Me!
Englisher Garten: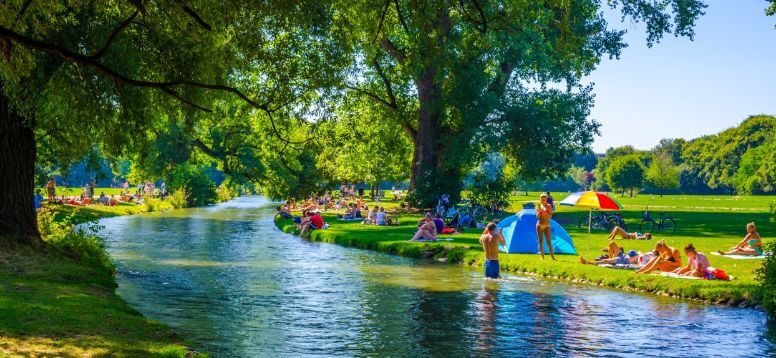 • If you're looking for a beautiful place to enjoy the morning hours, look no further than Englisher Garten in Munich.
•This sprawling park is perfect for a leisurely walk or jog, and there's plenty of space to sit and enjoy the fresh air.
• The gardens are well-kept and often have special events or displays happening, so there's always something new to see.
• In addition, the nearby cafes make it easy to stop for a quick breakfast or coffee before heading out into the city.
• Trust us, a visit to Englisher Garten will start your day off on the right foot!
Marienplatz: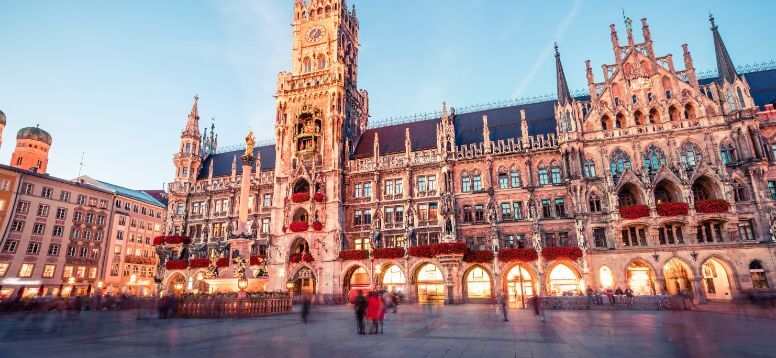 Another place you should visit before going for lunch is Marienplatz. There are several reasons why Marienplatz is an excellent place to visit in the morning:
The square is surrounded by Munich's most famous sights, including the Frauenkirche and town hall. It makes it an excellent spot for people-watching and taking in the city's unique architecture.
Marienplatz is home to several cafes and restaurants, perfect for grabbing a quick lunch before exploring the city.
The square is usually relatively quiet in the morning, making it a great place to relax and soak up the atmosphere of Munich.
🔔 HOW TO GET FROM MUNICH AIRPORT TO THE CITY CENTRE?
Spending Your Afternoon in Munich: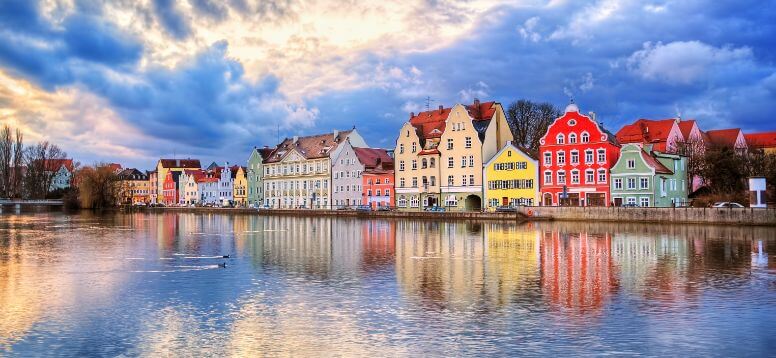 There's no shortage of things to do in Munich in the afternoon! You could visit one of the city's many museums, go for a walk in one of the beautiful city parks, enjoy a coffee at a local cafe, or take a tour of some of the historical sites.
➡️ GERMAN FOOD AND DRINK CULTURE
Whatever you choose to do, enjoy the beautiful Bavarian cityscape and soak up all that Munich offers. But before further exploring the city, let's go for a quick lunch.
Steinheil 16: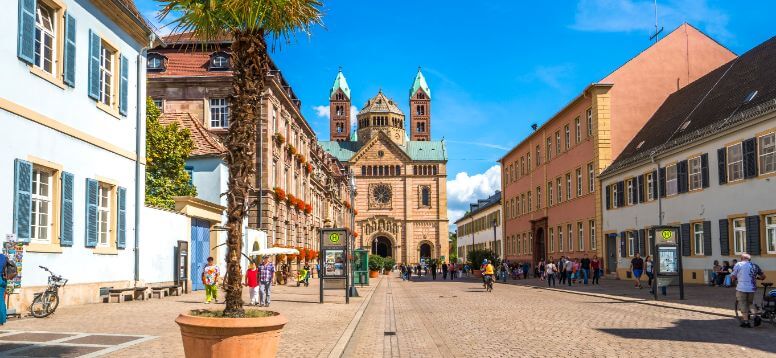 • There are many reasons to go to Steinheil 16 for lunch.
• The restaurant is situated in the very heart of Munich, on the historic Maximilianstraße, and it offers a beautiful view of the Frauenkirche.
• The cuisine is exquisite, focusing on traditional Bavarian dishes, and the service is impeccable.
• But perhaps the most compelling reason to visit Steinheil 16 for lunch is its great menu, which offers excellent value for money.
• It makes Steinheil 16 an unbeatable option for a delicious and affordable lunch.
Alte Pinakothek: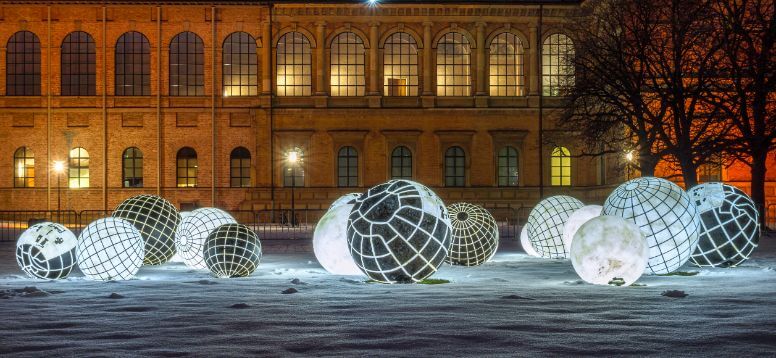 • After you are done with your lunch, take a short walk to Alte Pinakothek.
• It is undoubtedly one of Germany's most important art museums, and arguably all of Europe.
• The collection here represents big-name Western artists from the 14th to 18th centuries, including Masaccio, Durer, Raphael, Rembrandt, Caravaggio, and Bernini.
• The Alte Pinakothek provides an incredible depth and breadth of coverage for each artist it features.
• For example, Durer is not only represented by his famous woodcut prints but also by oil paintings and even a devotional book with small Joys of Mary illustrations.
Deutsches Museum: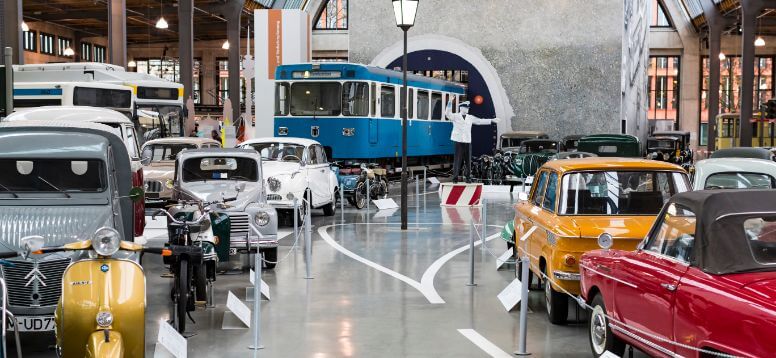 • Our next stop is the famous Deutsches Museum in the city center.
• You can walk to the museum and spend more time in the old town to see famous landscapes like Turm "Alter Peter" and Munich Residents.
• The Deutsches Museum is one of the world's largest and most important science and technology museums.
• With over 28,000 exhibits, it is a must-see for anyone interested in the history and future of science and technology.
• The museum was founded in 1903 by Oskar von Miller and today houses exhibits on a wide range of topics, including energy, transportation, communications, construction, mining, metallurgy, microscopy, anatomy, chemistry, physics, astronomy, tools, and machine parts.
• The museum also has a library with over 1 million books and 100 miles of archival materials.
• The Deutsches Museum is an essential stop for anyone interested in the history and future of science and art.
What About Your Evening/Night?
If you're looking for a traditional Bavarian evening out, head to one of Munich's world-famous beer gardens and halls. The Hofbräuhaus is probably the most famous, but plenty of others to choose from. You'll find live music, large crowds, and plenty of beer flowing all night.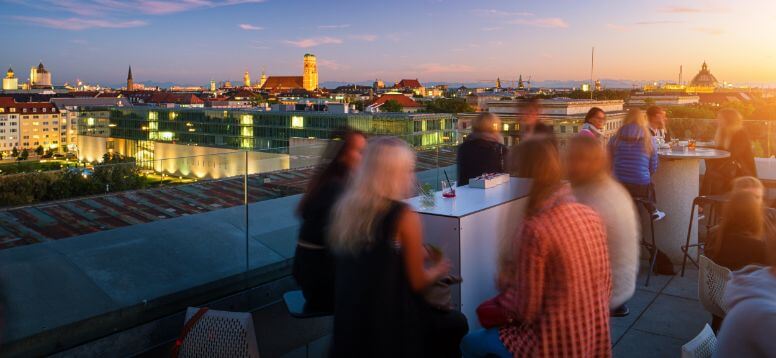 Alternatively, if you want a more low-key evening, plenty of great bars and restaurants are scattered throughout the city. For something truly unique, check out vintage record bar Franziskaner for excellent food and drink, alongside a great selection of old vinyl records. Or grab a table at one of Munich's many cozy Christmas markets - they're open throughout the holiday season!
Here are some place recommendations for you to visit:
Wirtshaus in der Au:
• This Bavarian pub and restaurant are right next to the Deutsches Museum.
• If you're looking for a unique, charming, and delicious dining experience in Munich, you must visit Wirtshaus in der Au!
• This quaint little restaurant is located right on the Isar river.
• You can enjoy beautiful views of the city and water while enjoying some of the best Bavarian cuisines.
• The menu features all sorts of meats, cheeses, and hearty sides that are sure to fill you up, and the prices are more than reasonable.
• An authentic Bavarian food experience would be imperfect without a glass of Bavarian beer.
• But what makes Wirtshaus in der Au special is a beautiful atmosphere – it's clear that the staff genuinely love what they do and are passionate about providing visitors with an unforgettable experience.
• So whether you're a local or just visiting Munich, make sure to swing by Wirtshaus in der Au.
The Hofbräuhaus:
• The Hofbräuhaus is a world-famous beer hall in Munich, Germany.
• It is known for its Oktoberfest celebration and its role in Bavarian culture.
• The Hofbräuhaus has a long history dating back to the 16th century.
• It was initially built as a royal brewery by Duke Ludwig I. today, the Hofbräuhaus is owned by the state of Bavaria and operated by the Hacker-Pschorr brewery.
• Many things make The Hofbräuhaus a great place to visit.
• For one, it is the oldest beer hall in Munich and has been serving up delicious drinks since 1589.
• Secondly, the atmosphere is unbeatable – you can feel the history of the place when you step inside.
• And last but not least, the food is outstanding – from traditional Bavarian dishes to more modern fare, there is something for everyone to enjoy.
• So if you're ever in Munich, be sure to stop by The Hofbräuhaus – you won't regret it!
Bayerischer Hof Night Club: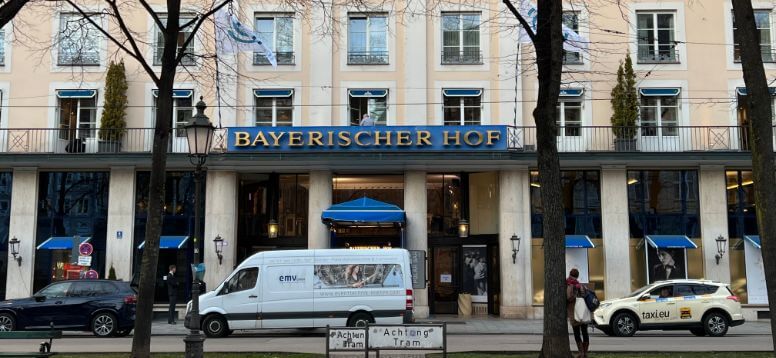 • Bayerischer Hof is one of the best clubs in Munich for several reasons.
• First, it has a fantastic atmosphere.
• The club is located in a historic building, and the decor reminds guests of classic Bavarian beer halls.
• There is a large dance floor, and the music is always top-notch.
• Second, Bayerischer Hof offers great service.
• The staff is always attentive and willing to help guests have a good time.
• Third, the club has a de-facto dress code, ensuring everyone looks their best.
• It creates a more sophisticated atmosphere and helps guests feel like they're dressing up for a special occasion.
• Finally, Bayerischer Hof Night Club regularly hosts special events, such as celebrity parties or live music shows.
• So if you are lucky, you can watch some of the best artists alive.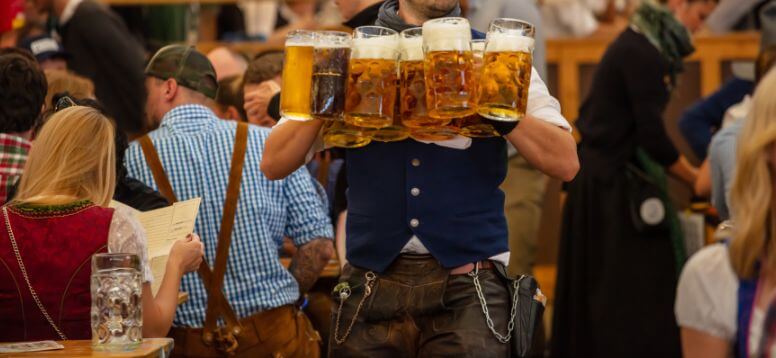 Conclusion:
If you are looking to spend 24 hours in Munich, you should consider a few things. The city is home to some of the world's most famous tourist destinations, like the Hofbrauhaus and Marienplatz square.
However, because of the availability of those attractions, you will want to plan your trip accordingly to see and do as much as possible in a short amount of time.
With a little bit of planning, you can make the most out of your 24 hours in this lively German city. Have you been to Munich before? What were your favorite parts of the city?
You might be interested