If you're looking for an enjoyable and affordable European getaway, consider spending 24 hours in Larnaca, Cyprus. This charming city has something for everyone, from ancient ruins and captivating beaches to vibrant nightlife and delicious food. Here are some suggested things to do during your visit.
📌 There are a few ways you can go from Larnaca Airport to Larnaca. You can take a bus, taxi, or private vehicle.
The most common way to travel from the airport is by bus. There are public buses that run between the airport and Larnaca city center. The journey takes about 20-30 minutes, depending on traffic.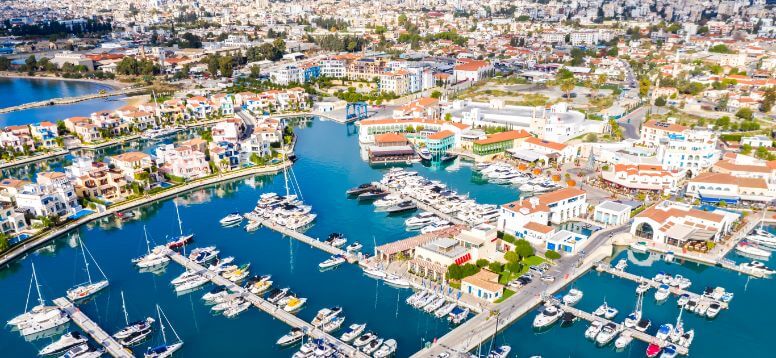 You can also take a taxi from the airport to Larnaca. Taxis are more expensive than buses, but they offer a faster and more comfortable journey. If you're traveling with a group of people, you may consider renting a car or taking a private transfer from the airport to your hotel in Larnaca.
AirportTransfer.com is more than happy to help you with your private transfer needs.
How Should You Spend Your Morning in Larnaca, Cyprus?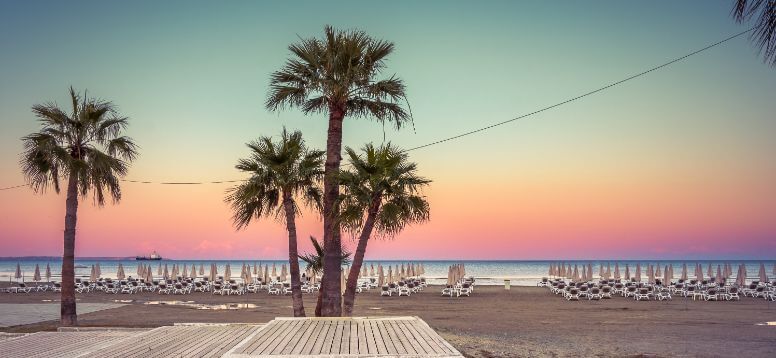 There's no wrong way to spend your morning in Larnaca, Cyprus, but here are some tips to get you started. You don't have to rent a car because it is a small city, but you are free to rent one if you want to.
If you're looking for a quiet place to relax and enjoy the fresh air, head to the beach early in the morning. You'll have the sand and waves all to yourself, and you can watch the sunrise over the Mediterranean Sea. Mackenzie Beach in Larnaka is the perfect spot for you to spend your morning, have breakfast, and enjoy swimming in the early hours of the morning.
Mackenzie Beach:
Mackenzie Beach in Larnaca, Cyprus, is a great place to spend the morning because it has crystal-clear water and soft sand that makes for a perfect beach day.
The beach is also situated close to the city center, so visitors can easily find restaurants, cafes, and shops nearby.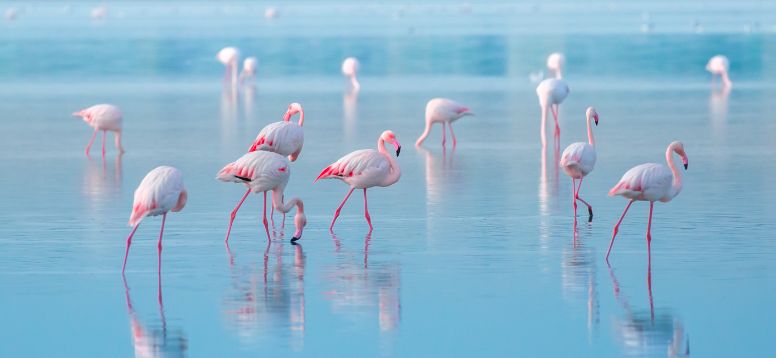 And since Larnaca is located on the Mediterranean Sea, it enjoys plenty of sunshine year-round, making it the perfect spot to relax and enjoy the waves.
🤔 Also, maybe you are interested: Islands in the Mediterranean
Food Park City Larnaca:
Food Park City Larnaca is one of the best restaurants around Mackenzie Beach.
It is a great place to enjoy a delicious healthy meal.
The restaurant offers a variety of fresh, made-to-order food options perfect for a quick lunch.
Plus, the prices are very reasonable.
Food Park City Larnaca is also convenient because it's located right next to the beach, so you can quickly get there when you get hungry from all the swimming.
Whether you're looking for a tasty and nutritious lunch option or want to save some money, Food Park City Larnaca is worth checking out!
So, What You Should Do in the Afternoon in Larnaca, Cyprus?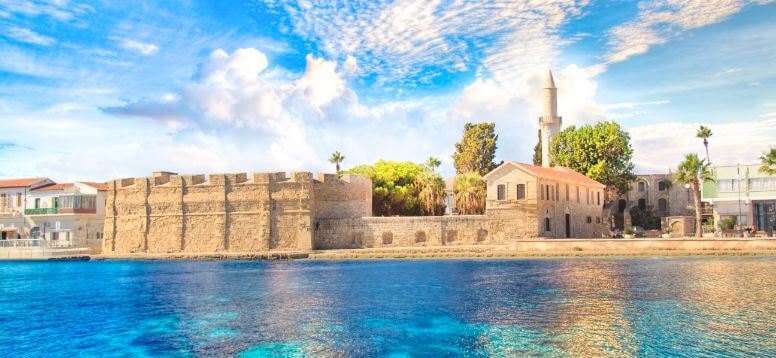 There are plenty of things to do in Larnaca in the afternoon. You could visit one of the city's many museums, such as the archaeological museum or the Larnaca Castle. Or you could take a walk down the city's seafront promenade.
There are also several churches and mosques in Larnaca that are worth visiting. And if you're looking for something to do with the kids, there are several parks and playgrounds in the city center.
Larnaca Castle:
There are several reasons you should visit Larnaca Castle in Larnaca, Cyprus:
The castle is an excellent example of Cypriot architecture, with its massive stone walls and intricate dome-shaped ceilings. It is also one of the few remaining Crusader castles globally and thus has considerable historical significance.
The castle provides stunning views over the city and sea, making it an excellent spot for photo opportunities or simply taking in the natural beauty of Cyprus.
The castle grounds are home to a small medieval museum containing many artifacts and information relating to the history of both Larnaca and Cyprus.
Larnaca Castle is perfect whether you're interested in history, architecture, or simply enjoying some stunning views.
Monastery of Ayia Napa: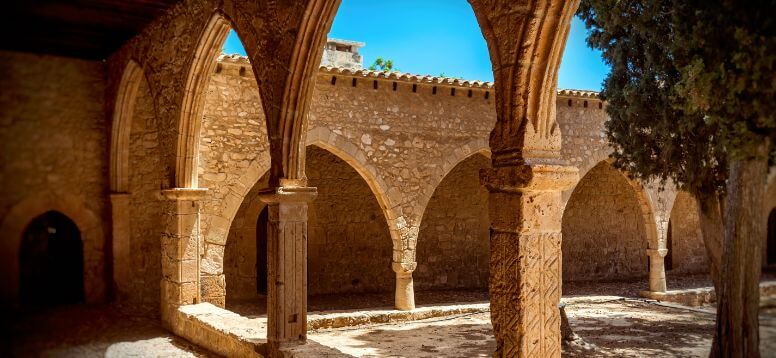 Monasteries are often seen as places of solitude and reflection, and the Monastery of Ayia Napa in Larnaca, Cyprus, is no different.
This beautiful monastery sits atop a hill overlooking the city of Larnaca, offering visitors stunning views of the surrounding area.
The monastery is also home to several monks who live a life of prayer and contemplation.
It is one of the most popular destinations in Larnaca.
While the Monastery of Ayia Napa may not be one of the most famous monasteries in the world, it is certainly worth a visit if you find yourself in Larnaca.
The monastery offers an incredibly peaceful atmosphere, and the views from atop the hill are breathtaking.
🤔 Which island is better? Rhodes VS Crete…
Hala Sultan Tekke: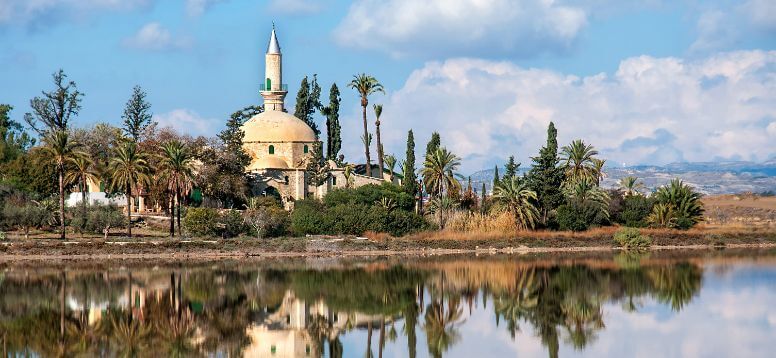 Hala Sultan Tekke is a Muslim shrine located in the town of Larnaca, Cyprus.
It is considered the fourth most important Islamic pilgrimage site after Mecca, Medina, and Jerusalem.
The shrine is dedicated to Umm Haram, the aunt of Prophet Muhammad.
The mosque is open to tourists and visitors from all faiths, and it's a beautiful place to visit for its architecture and history.
The shrine next to Larnaca Salt Lake attracts many visitors each year, so if you're planning on visiting Cyprus, be sure to add Hala Sultan Tekke to your list of places to see!
So, How to Spend a Night in Larnaca?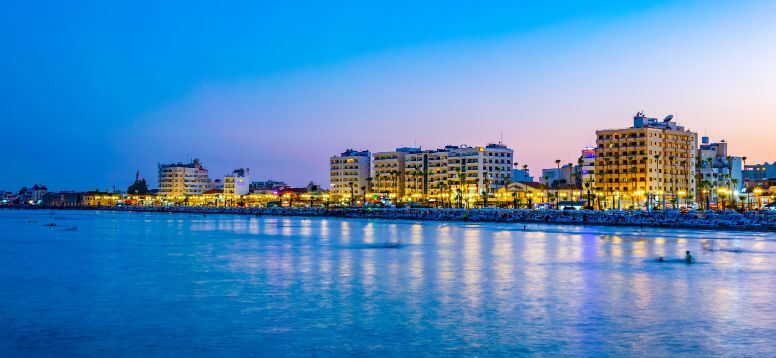 Depending on your preferences, there are plenty of options for spending a night in Larnaca. Here are some things to consider:
If you want to experience the nightlife, a few bars and clubs are scattered around the city center. For something a bit more low-key, you can always grab a drink at one of the many cafes or restaurants. Make sure to try out the local Cypriot cuisine - it's delicious!
For Local Cuisine: To Arxontikon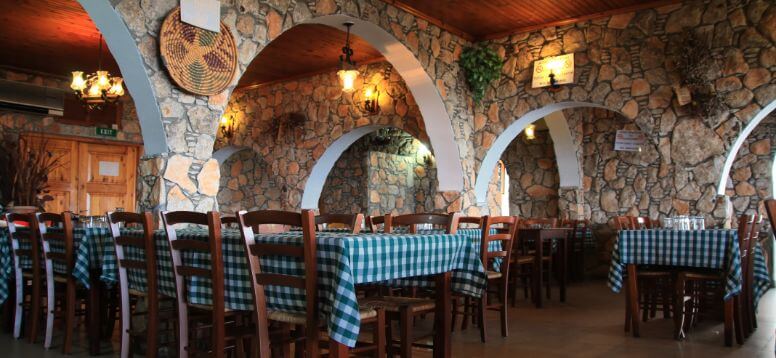 To Arxontikon is the perfect spot to experience local Cypriot cuisine.
To Arxontikon is the perfect spot if you want to enjoy Cypriot food because it offers a traditional Cypriot atmosphere and the menu includes a variety of dishes that are representative of Cypriot cuisine.
In addition, the restaurant's staff is knowledgeable about the traditional dishes on the menu, and they are happy to provide recommendations or answer any questions you may have about Cypriot cuisine.
Finally, the prices at To Arxontikon are reasonable, making it an affordable option for those looking to experience authentic Cypriot food.
For Some Night Entertainment: Skylight Music Bar
Skylight Music Bar in Larnaca is my choice of a nightclub.
It is a great place to have fun because it has an intimate atmosphere and a knowledgeable staff who can help you find the right cocktail or drink to match your mood.
The bartenders here really know their stuff, and they're always happy to make recommendations.
The DJ spins a great mix of funk, soul, and disco tunes all night long, which makes for a perfect party atmosphere.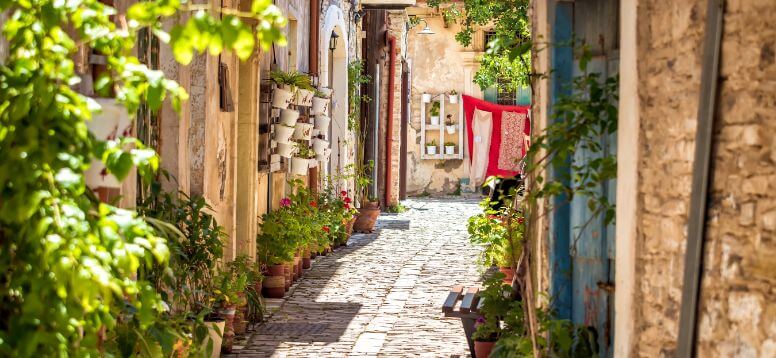 Conclusion:
If you're looking to spend a day in Larnaca, Cyprus, there are a few things you should keep in mind!
The city is home to some beautiful beaches and ancient ruins, but because of the availability of some stuff, you should plan your trip accordingly.
For example, if you're interested in spending time at the beach, schedule that on a day when the weather is nice. And if you want to check out the ancient ruins, try to go on a weekday, so it's not as busy.
With a little bit of planning, you can make the most of your time in this fantastic city!
You might be interested