Planning is crucial when traveling to a country with as much to see and do as Italy.
This beautiful Renaissance city, located in the heart of Tuscany and where history emerges around every corner, attracts visitors worldwide.
If you are wondering if it is possible to visit 24 hours in Florence and ask, "Is it worth going to Florence for a day?" the answer is yes. One day in Florence might not be enough to discover the whole city, but it is enough to fall in love with it!
What is there to do in Florence 24 hours?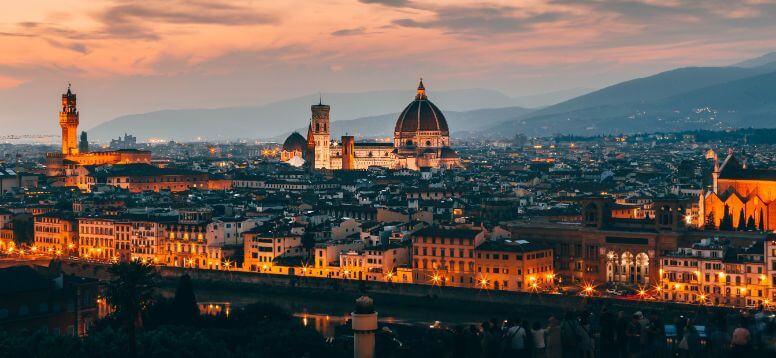 If you only have one day in Florence and it's your first visit to Florence in a day map, accept that you won't be able to see everything.
Is 1 day in Florence enough? The answer is absolute no.
But you can get a taste of the main sights and experience the main attractions.
⭐ 13 Best Things to Do in Milan
If you say, "What is there to do in Florence 24 hours?"
The answer is its magnificent architecture, divine gardens, and incredible views will take your breath away in 24 hours of Firenze.
STEP BY STEP 1 DAY IN FLORENCE
Take a stroll through the old town and remember everything revolves around art in Florence, Italy.
■ At 08:00 a.m.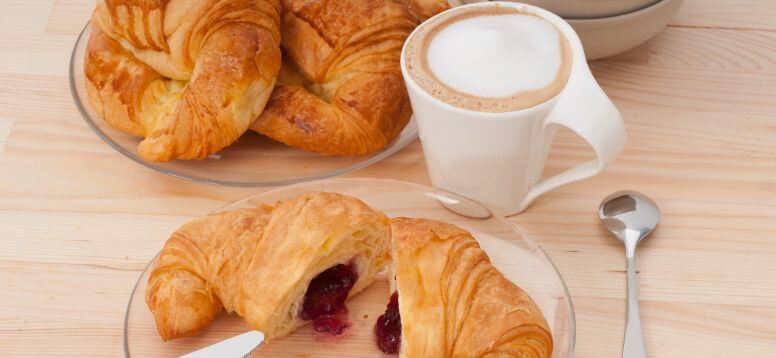 If you say, "How do I spend a day in Florence?" we recommend starting your day with a typical Italian espresso and brioche in one of the local bars before starting to explore the city.
Locals gather for their morning coffee, stand at the bar, and sip their espresso within minutes.
You can do the same, but if you prefer to sit down and take your time at breakfast, you can do so, keep in mind that an extra will be added to the bill.
■ At 9:00 a.m.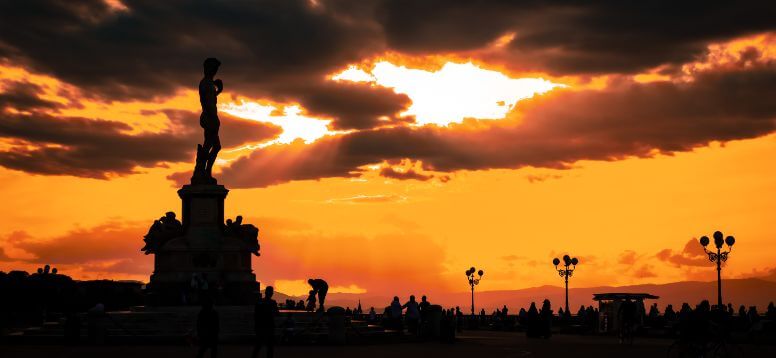 Climb up to Piazzale Michelangelo for the best view of the city.
Most panoramic photos are taken precisely from this vantage point.
It is, therefore, the ideal place to immortalize your trip itinerary for Florence, Italy.
Your Instagram photos will not need any filters.
Take your time and enjoy the view from the terrace of the Vip bar located just under the stairs in the Piazzale.
■At 10:00 a.m.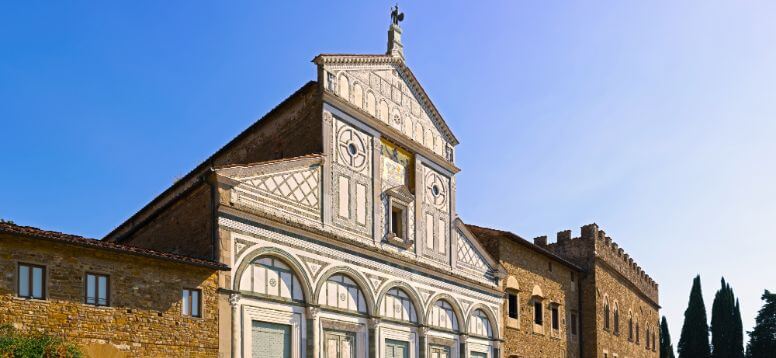 The Church of San Miniato al Monte, located just above Piazzale Michelangelo, offers another set of excellent views but is worth visiting Florence for its exciting interior (with original Renaissance frescoes and zodiac details of churches that combine pagan and Christian motifs).
You must cross the magnificent rose garden as you descend towards the town.
You will see locals and tourists picnicking.
Join them, sit back and relax in the sun, surrounded by different roses, some of which are even imported from Japan.
■ At 11:00 a.m.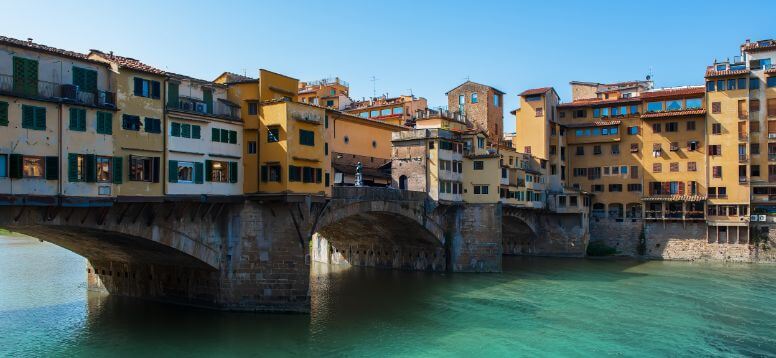 One good thing about Florence is that everything is within walking distance.
Once you reach the old town, all the historical monuments, galleries, and museums are side by side.
Pass the colorful houses of the Ponte Vecchio bridge to get to the other side of the Arno river.
Soon you will reach Florence's main square, Piazza Della Signoria, with the Palazzo Vecchio and the sculpture of Michelangelo's David (a replica) in front of it.
Next to Palazzo Vecchio, you will see La Loggia Dei Lanzi, a unique sculpture gallery.
■ At midnight,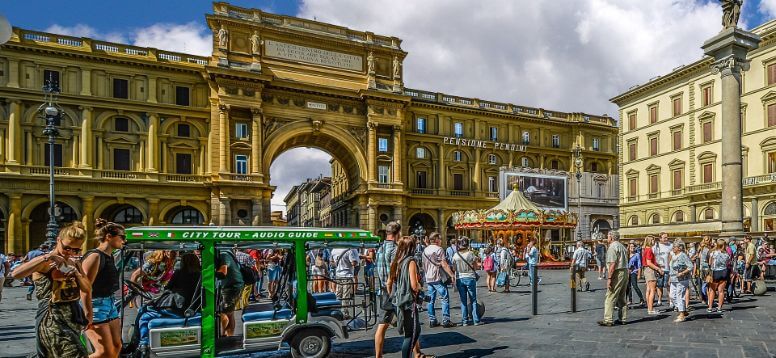 Piazza Della Republica is another square to see, recognizable by a carousel located in the middle.
On the square, you will see many souvenir stalls and a chic shopping center, La Rinascente.
Inside you will find a rooftop bar, Caffe' La Terazza, where you can have a coffee or a snack with a great view of the Duomo.
■ At 1:00 p.m.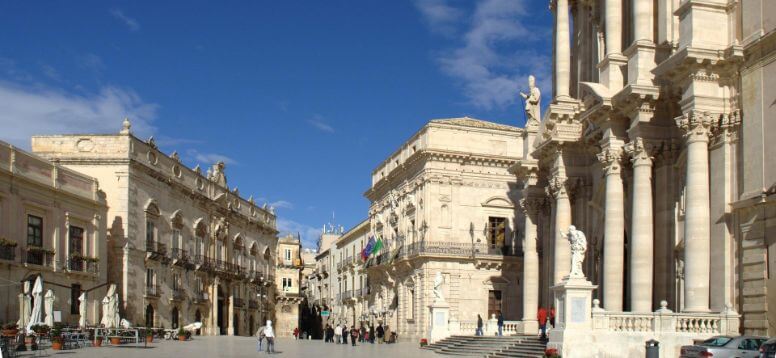 in Piazza del Duomo, you can admire the octagonal baptistery, the Florence cathedral, and Giotto's Campanile, all in polychrome marble.
There is a possibility of climbing the bell tower, but you will spend a lot of time waiting in the queue.
Next to the Duomo, there is a Magnum store where you can make your magnum ice cream.
■ At 2:00 p.m.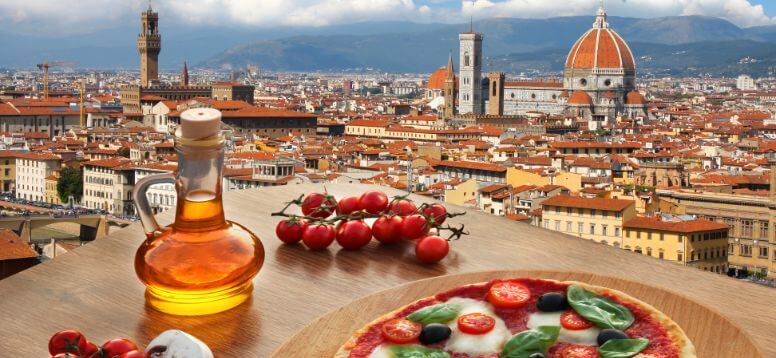 It's almost time for a lunch break.
Around the corner from Piazza del Duomo, you will find Il Mercato di San Lorenzo (open-air market) with leather goods like bags, jackets, etc., in Florentine leather.
And since it is a market, you can find a good deal. Next to the San Lorenzo Market is an indoor food market called Il Mercato Centrale.
Here you can taste typical Italian dishes, such as pasta, or taste a local specialty: lampredotto (beef tripe), but you can also find vegan, vegetarian, and gluten-free food.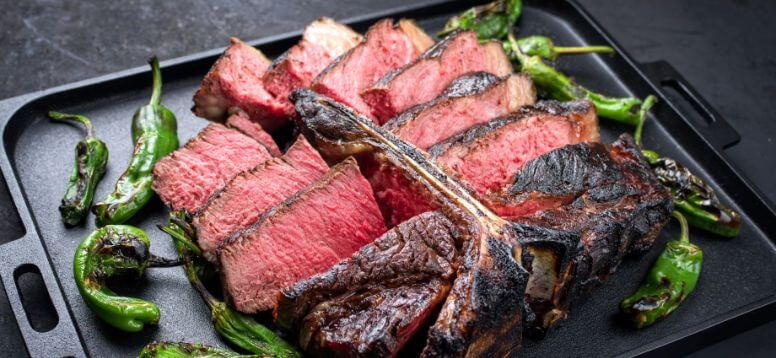 Another local specialty is bistecca Fiorentina (bone steak), which goes very well with the region's Chianti wine.
If you prefer to eat good street food, you can try Bottega Medicea next to San Lorenzo Market.
They offer different types of panini (sandwiches). Of course, the dining room is on the sidewalk. Enjoy your lunch!
🍟🍕🍦🍨 FOOD IN ITALY: 50 TRADITIONAL DISHES
■ At 3:00 p.m.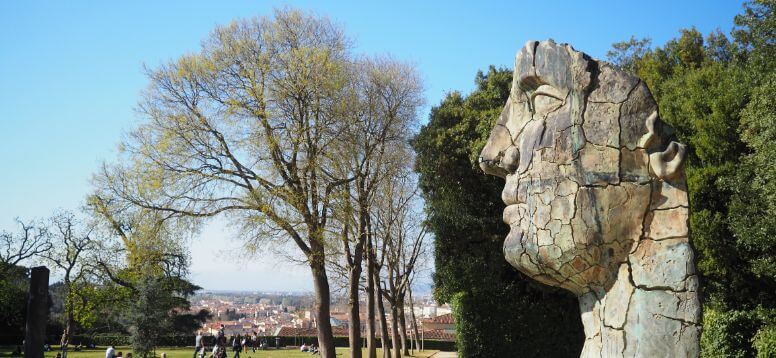 Visit Ponte Vecchio
Ponte Vecchio is a must in Florence, and it must be said that this bridge is not trivial!
In addition to exploring the bridge's interior and its surroundings to take pictures of it from all possible angles, consider exploring the pretty district of Oltrarno on the other side of the bank.
It is a district full of charm, and you will also find the beautiful Boboli Gardens.
■ At 4:00 p.m.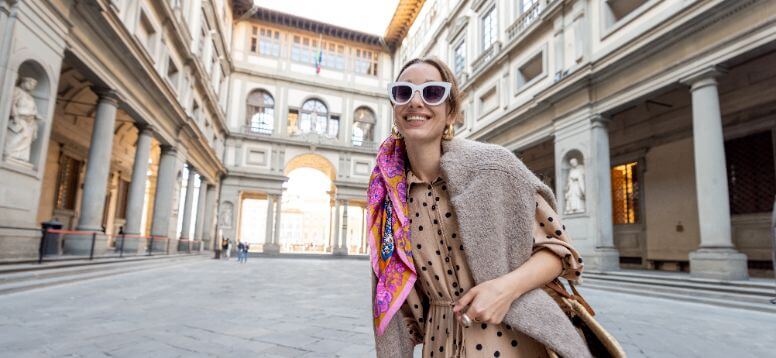 Once in Florence, it would be a shame to come to Florence and not see the famous art collection of the Galleria Degli Uffizi Museum.
Plan your visit and book your tickets in advance, as there is always a long queue in front of the gallery.
Note that the Uffizi is closed on Mondays, and from Tuesday to Sunday, the opening hours are from 8:15 a.m. to 6:50 p.m.
It is good to know that the museum has free entry for everyone on the first Sunday of the month!
■ At 5:30 p.m.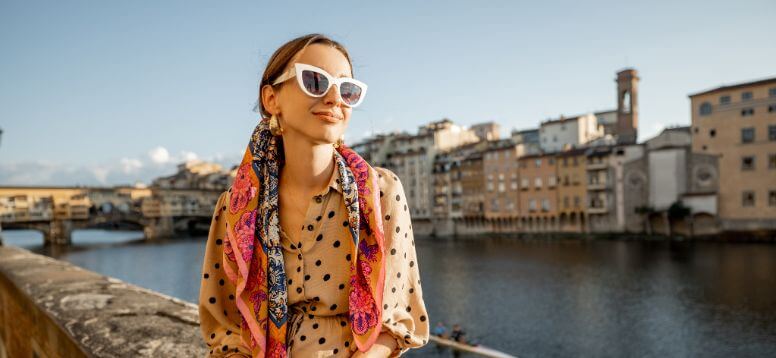 Visit to the Uffizi Gallery.
The Uffizi Gallery is the oldest and one of the largest museums in Europe.
In the Uffizi Gallery, you will find the greatest masterpieces of the Italian Renaissance.
The great Masters like Michelangelo or Leonardo Da Vinci are honored.
Book your tickets in advance on the internet to avoid the endless queue that forms from the first minutes of the museum's opening.
■ At 7:00 p.m.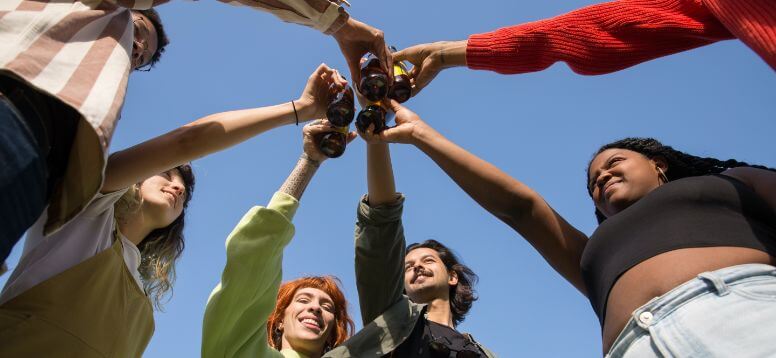 After a long day, you deserve a moment of relaxation in Piazza di Santa Croce with the basilica of the same name.
Very often, street musicians play in the square.
Sit down at a bar and order Aperol spritz, a famous Italian drink known for its orange color and unique, slightly bitter taste.
Sit back, relax and enjoy the evening.
■ At 8:00 p.m.
Choose one of the nearby restaurants for dinner to end the day. If you haven't tried all the local specialties at lunchtime, this is your chance!
■ At 10:00 p.m.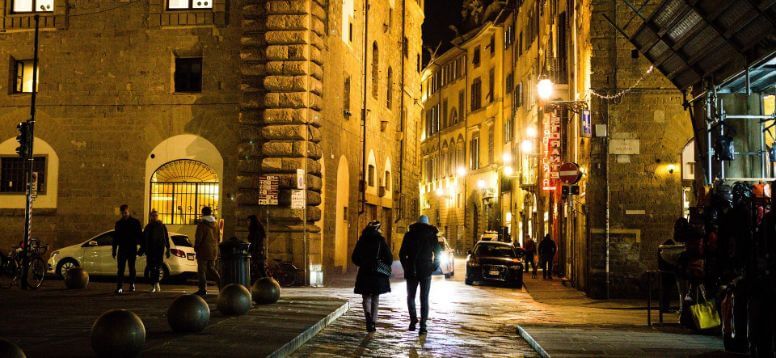 Now is the time to explore Florence at night.
One night in Florence, stroll through the old town and down to trendy Arno neighborhoods like Santo Spirito for the best nightlife experience.
You might be interested