Edinburgh is a dreamy city that adorns the dreams of many people in the world with the views of the city, which are aesthetically pleasing. In addition to being the capital of Scotland, Edinburgh is a city with a soul. A day in Edinburgh can take your mind away from reality because it is a magical place.
The moment you step into the city, you will feel like you are in the world of Harry Potter. Well, in a sense, you will be stepping into the world of Harry Potter because the sets are here! Amazing Harry Potter tours will be waiting for you here.
Some of the biggest highlights of the city are Edinburgh Castle, Calton Hill, Princess Street Gardens, St. Giles Cathedral, National Museum of Scotland, Palace of Holyroodhouse, Victoria Street, The Elephant House at the George IV Bridge, Arthur's Seat, Scottish National Gallery, and the Scottish Parliament Building.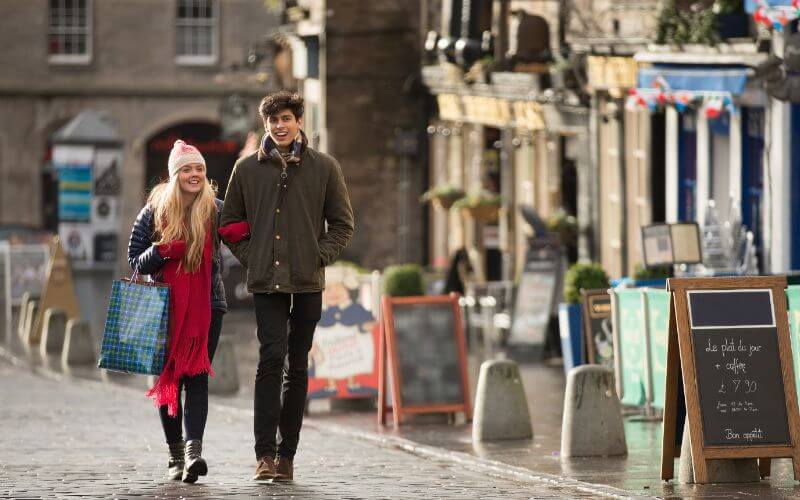 Spending 24 hours in Edinburgh will be super exciting and interesting for you.
Other than these highlights, there is also the Royal Mile, the Statue of Greyfriars Bobby, and many more exciting activities to do in Edinburgh. If you are asking yourself questions about how to spend 24 hours in Edinburgh, you will find an Edinburgh itinerary below! Have fun, and make sure you get the best out of this magnificent city because it will be an experience of a lifetime!
READ MORE: Edinburgh Airport Transfers
1.Enjoy the Harry Potter Tours and Step into the World of Wonders!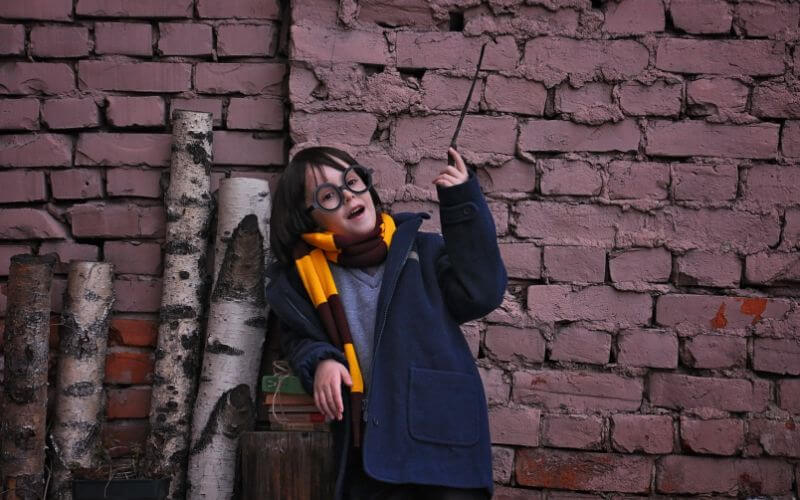 Edinburgh is magical, and having Harry Potter sets and tours adds to its magic. J.K.
Rowling, the writer of Harry Potter, wrote some of the books in Edinburgh.
Not only the groups or the places dedicated to Harry Potter but also all the buildings in Edinburgh create the atmosphere of a magical zone that makes you think of the Harry Potter world.
You can book a Magical Guided Tour for €13.82.
Walking Tour for €16. Especially if you are a Harry Potter fan, Edinburgh is a wonderful place for you.
Take lots of photos to immortalize the experience you have.
You can even enjoy exploring the Steam Train here! How amazing is that?
Many sites are exclusively waiting for you to behave as if you are a student at Hogwarts and take photos as you pass through the wall.
All these magical sites and activities make Edinburgh a special place in the hearts of Harry Potter fans.
Imagine the music of Harry Potter playing in the back of your head as you walk through the city.
The experience will be mind-blowing for you. That is why you should most definitely spare some time from your 24 hours in Edinburgh.
2. Visit the Edinburgh Castle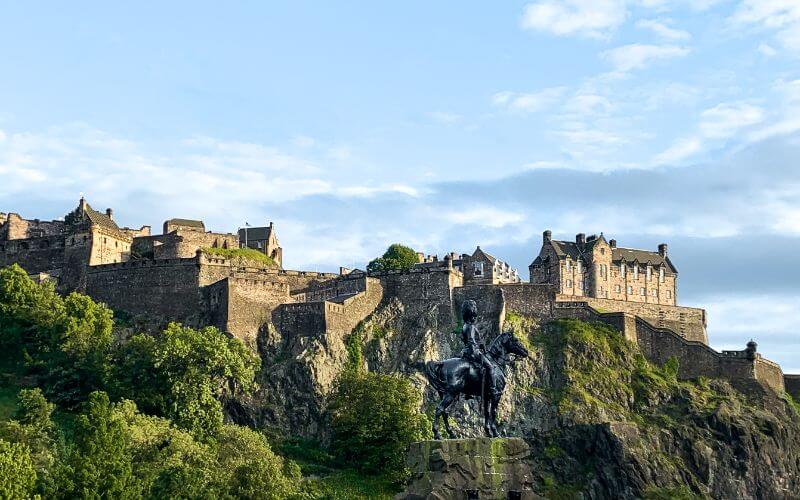 Edinburgh Castle has a great significance historically. Back in the day, many people resided in this castle.
Now, it is one of the most amazing tourist attractions in Edinburgh.
You can enjoy this place with day, guided, or walking tours.
The Queen is the official owner of the castle.
So, Edinburgh Castle has a royal significance, too.
Edinburgh Castle is one of the city's most important highlights, and you should most definitely spare some time from your 24 hours in Edinburgh to visit the castle.
3.Explore the National Museum of Scotland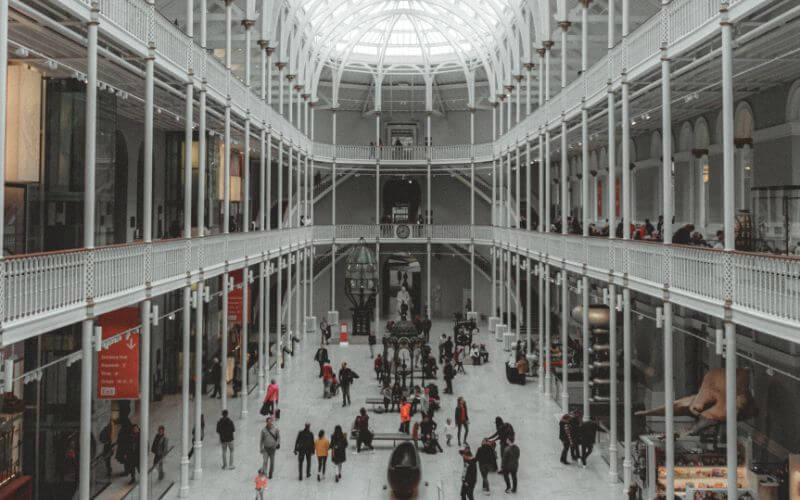 If you want to get familiar with a city as you visit it, it is a must to visit the museums.
So, when you are in Edinburgh, the National Museum of Scotland is one of the places you should visit.
Here, you will get to see great collections, and you will get to learn a lot about Scotland.
The National Museum of Scotland also exhibits many groups related to technology, science, and art.
The atmosphere of the place will also mesmerize you.
Make sure you spare some time to visit the National Museum of Scotland in Edinburgh as a part of your 24 hours in Edinburgh plan.
4.Ease Your Mind and Find Peace at the Princess Street Gardens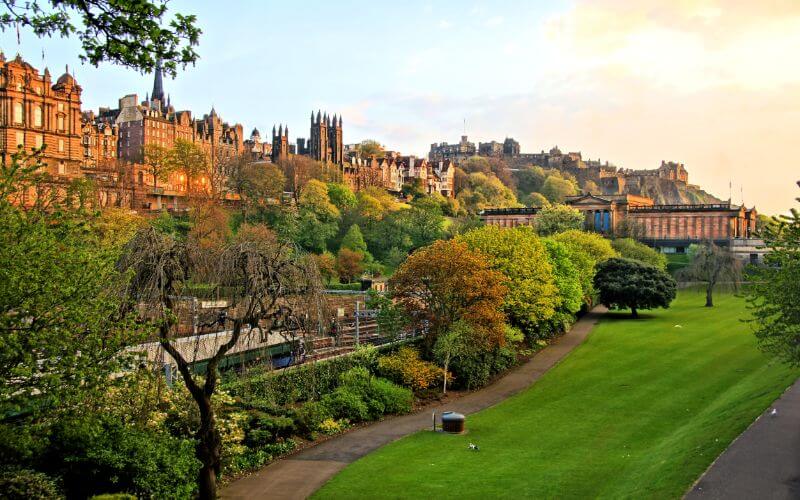 While you are visiting Edinburgh, you will get to see a lot of important places.
However, after all that information you have got into your brain, you will need a reset.
The Princess Street Gardens is the exact place to offer you this in Edinburgh.
It is already located near Edinburgh Castle, so it will be a perfect plan to add taking a lovely walk and ease your mind to find some peace at the Princess Street Gardens.
It is the ideal getaway from the daily chaos and daily troubles.
You will feel like you are in a movie or a fairytale because this place's atmosphere and energy are super refreshing and magical.
5.Enjoy Some Delicious Food at Famous Restaurants in Edinburgh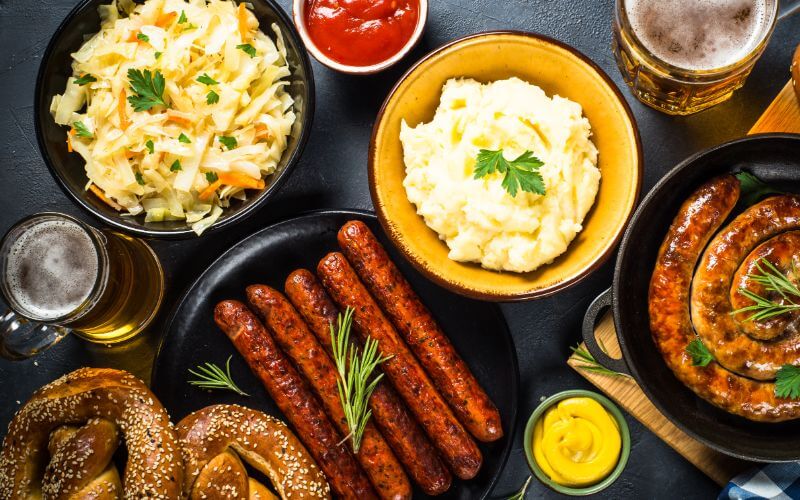 When you visit a city, consider exploring all the highlights and attractions.
You should see the highlights and interests to get a full perspective of the city you visit.
And it would help if you learned about it to familiarize yourself with it.
However, to know the city from the best perspective, you should learn about its culture.
Learning about a country's or a city's culture involves a path through the cuisine.
The cuisine of a city or a country is super important.
Here, you should enjoy some delicious food at the famous restaurant in Edinburgh.
Some of the best restaurants to enjoy the delightful food of Scotland in Edinburgh are Stack & Still, El Perro Negro, East Pizzas, CHIX, and Creel Caught.
Make sure you create some time to enjoy some delicious food in Edinburgh.
Because, well, firstly, you will get hungry during your trip, and secondly, it is crucial to know about the cuisine if you want to know about the city and its people.
Try smoked salmon, black pudding, haggis, teacakes, and whiskey in Edinburgh.
You might be interested
Browse Airports for Airport Transfers