The town of Como is in northern Italy. In the city of Como, with forested mountains offering fantastic trekking options and unforgettable views, Lake Como is primed for exploration, and you must visit Lake Como. It is also well known for its flower-filled, luxury gardens. Most of the features are seen from the water, so be sure to tour the lake by boat if you want to use it fully.
Lake Como's lovely lakeside towns are well-known by both domestic and foreign tourists due to their beauty and convenient location from Milan to Lake Como. A weekend or day trip from Milan to Lake Como is ideal for a chill escape. Milan is also located in northern Italy, so you can go from Milan to Como in many ways, such as using trains from Milan or Milan to the lake como ferry. Learning about how to get to Lake Como and how far it Lake Como is from Milan by train to plan a possible day trip from Milan to visit lake Como, we have prepared a guide for you.
What is the best way to get to Lake Como?
A Lake Como and Bellagio day trip from Milan is a fantastic option if you only have one day to explore the Lake Como region and do not want to spend a lot of that time travelling. You can consider finding accommodation close to Milano Centrale to quickly get on a train from the central station to travel from Milan to Lake Como. As most tourists do, you may prefer to travel from Milan to spend the day relaxing and taking in the scenery and let someone else handle the planning and transportation.
You can choose from different English-speaking drivers when booking from AirportTransfer.com. We offer the most affordable and safest travel to our customers! Easily book your ride online for any desired destination from and to the airport.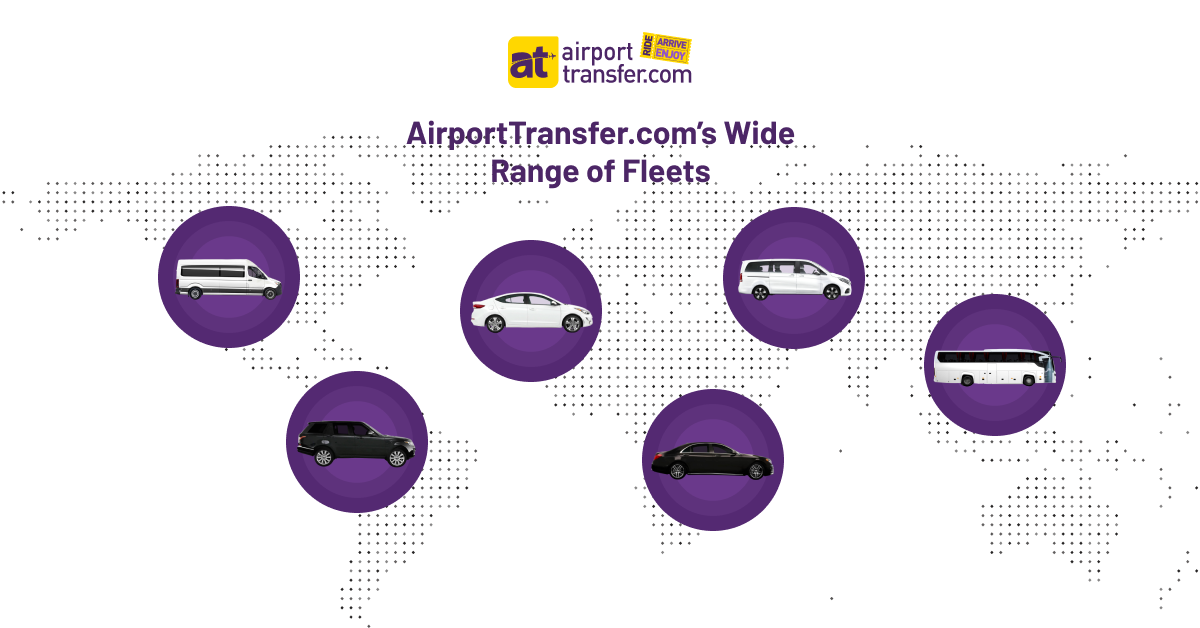 About the best time to visit Como, the weather is sunny and moderate from April through October. This period would be an ideal season to explore Lake Como and its surrounding areas. With chilly winters and humid summers, this region has a subcontinental climate. The humidity is notably high throughout the entire year. You can take a 1-hour lake cruise after coming back to Como, and then you will have some free time to shop or sample some of the well-known local pastries.
The trip from Milan to Lake Como is very straightforward, and as you near the lake, you will travel through some picturesque views. It is important to remember that your departure from Milan will differ depending on whether you're travelling to Como and the western or eastern shore of the lake.
Related Blog Post: Food in Italy: 50 Traditional Dishes
The roads get narrower and windier as you travel away from the major highways and along the lake's borders. Despite how close they appear on a map, they are not that close. You will never forget your first time driving around Lake Como since there are breathtaking sights around every bend. About the distance between Milan and Como, it is 50 kilometres, so you should be able to go there in under an hour, assuming there are no severe delays.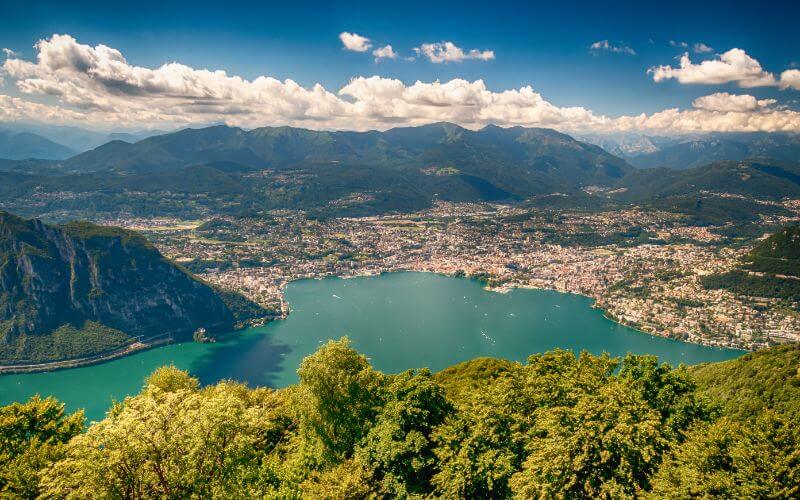 Besides Milan, beautiful city near Lake Como, Bellagio is another beautiful city with magnificent architecture, cobblestone streets, and Villa Serbelloni Park, an 18th-century terraced garden with views of the lake. The Romanesque San Giacomo Church and the Tower of the Arts, a location for performances and exhibits, are close.
The distance between Milan to Bellagio is about 73 kilometers, and it takes about 1 hour and 25 minutes to travel there. Italy has many toll roads, so be prepared with some spare coins or a debit/credit card you can use overseas.
How do you get from Milan to Lake Como?
The most convenient way to get from Milan to Lake Como would be a private airport transfer service. At AirportTransfer.com, we offer you the safest and most affordable way possible. You can securely book your ride online and contact our support 24/7 via WhatsApp.
Additionally, nearly 100 trains depart per day to connect the two locations, and trains from Milan arrive in numerous cities near Lake Como. You can take a train from Milan to the Como Lago Station if you are going to Como. If you are going to Bellagio, you can pick a train that stops at the Varenna Esino Station. You need to check whether there is a local train station in smaller towns. If not, the simplest solution is typically to travel to Como and then take other transit from there.Depending on where you get off and whether you need to change trains along the route, trains can take anything from 30 minutes to almost two hours to reach Lake Como, so plan according to your plans once you arrive at your destination. Milano Centrale, or Milano Cadorna, is the station from which all Trenitalia Trenord trains depart to the Lake Como Nord Lago station. To determine which station you need and where to exit, look at their online schedule.
Related Blog Post: 13 Best Things to Do in Milan - Travel Guide of Milan
Most buses from Milan to Lake Como depart from Centrale station in Milan and arrive at San Giovanni bus station in Como. You may take a ferry to some of the larger cities if you want a nice view. From here, you can take a local bus to transport you to other lake towns. You can use the FlixBus to go from Milan to Lake Como every day in as little as 90 minutes for this long-distance route, depending on traffic. You can board the bus to Bellagio from Como, directly outside the Como San Giovanni train station.
In times of mild traffic, the trip takes an hour and 10 minutes; during the busiest summer months, it could take a little longer. Once you arrive at the Como bus station, you can continue your journey by ferry or slow boat. Every four hours during the day, a direct ferry to Bellagio from Como travels and takes 44 minutes to get there.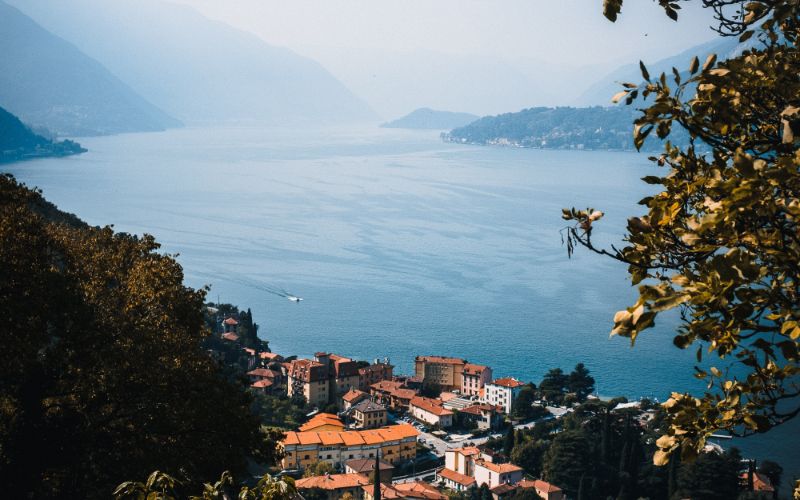 How do I get from Milan to Lake Como by train?
The most common public transport is to go to lake Como by train. So, let's talk more about lake Como train station and how to arrive at lake Como by train. Milan to lake Como train costs € 4.88. It takes approximately 48 minutes for you to arrive from Milan to Como. After arriving at Como San Giovanni Station, if your final destination is Lake Como, the best way to reach from Como San Giovanni to Lake Como is to use the ferry. It takes 55-65 minutes and costs €7 to €10.
How long is the train journey from Milan to Lake Como?
We suggest you take the train from Milan Centrale to Varenna Esino Station, which takes a little over an hour if you want to get to one of the lake's significant towns, Menaggio, Varenna, or Bellagio. After taking the train from Milan to Lake Como, you can find many hotels in these towns.
All day long, frequent trains run from Milan Centrale to the city of Como. It is substantially quicker than driving, taking between 36 minutes and 1 hour to complete the distance. Another option is to take the R17, which likewise takes a little more than an hour, from Milan Cadorna Station to Como Nord Lago Station.
Whichever transportation way you choose, AirportTransfer.com offers you the most convenient transfer of all. Private airport transfers are designed to serve your comfort and safety concerns when you arrive in a different country. You can transfer from the airport to your hotel or any desired destination at ease.
You are at the right place if you want hygienic transport, outstanding service, and no additional costs. No matter where you go, you can trust the contracted drivers of AirportTransfer.com and reach your destination quickly.
You might be interested