How to get Cheap Flights at the Last Minute? Are you planning a trip and looking for cheap flights? Whether it's a special event, relaxing with old friends, or an adventure of a lifetime, you'll want to cut costs. After all, no one wants to increase their travel expenses. Everybody wants to get cheap last-minute international flights and spend on other things while on vacation.
How to get cheap flights? Here are some questions to which you will find an answer in this guide:
Is it cheaper to buy a plane ticket at the last minute?
How can I get last-minute cheap tickets?
Do flights get cheaper the closer to take off?
Can you show up at the airport and get a cheap flight?
How to get cheap last-minute flights at the airport
Why are last-minute flights so expensive?
Do airlines sell empty seats last minute?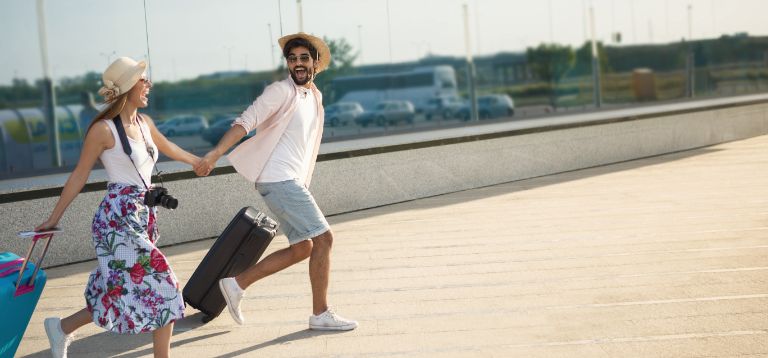 What does last-minute mean?
Last-minute flights are not planned. They are spontaneous and usually booked very shortly before departure. As a general rule, the prices of last-minute flights are meager. Indeed, if the flight is not sold out, airlines lower their prices to allow all seats to be occupied. So: Is it reasonable to book flights at the last minute? The answer is yes.
Cheap Airline Tickets for Students ❓
Best times to buy a plane ticket
First of all, it is essential to know that there is no magic formula to having the cheapest air ticket possible; it depends on several factors:
the choice of the airline (low cost or regular) ;
the chosen destination (more or less famous);
the distance of the trip (short, medium or long distance);
the time of the year;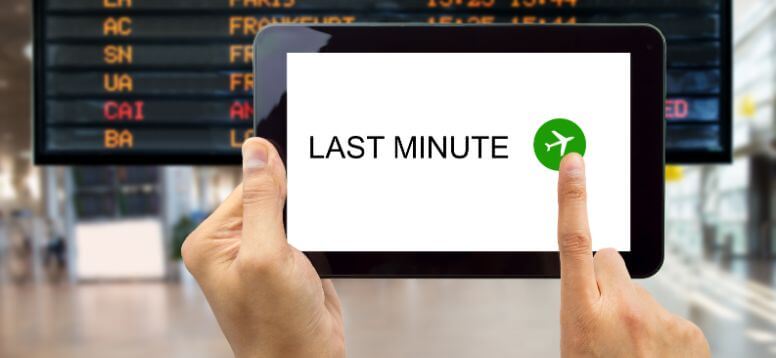 Book your flight in advance or at the last minute
Book your flight for six months to save money if you travel long distances. The closer you get to your flight date, the higher the fare...
We urge you to reserve at the last minute by browsing the dates, though, if you could not book early enough in advance and have flexible travel dates. A few days before the departure, airlines can reduce their fares if they cannot sell all available seats.
If your vacation dates are flexible, check out the specialized travel websites that post last-minute promotional offers online and work closely with the airlines. You may be able to find a cheap flight in some cases and have some flexibility with the dates and duration of your stay.
7 Tips for You to Safely Check-In Bags at the Airport ❓
Use flight comparators
These websites serve as search engines and provide the lowest airfares. The flight comparison services find the cheapest air ticket among all the offers. Efficient and essential tools for time and money savings. Here is the best site for last-minute flights.
The 3 best flight comparators for cheap travel
Ulysse - Ulysse offers airline tickets at the best prices while taking care of the user experience.
Skyscanner - Skyscanner is the oldest one among flight comparators. It offers to find the cheapest airline tickets.
Momondo - It has a code capable of analyzing the fares presented on the Internet.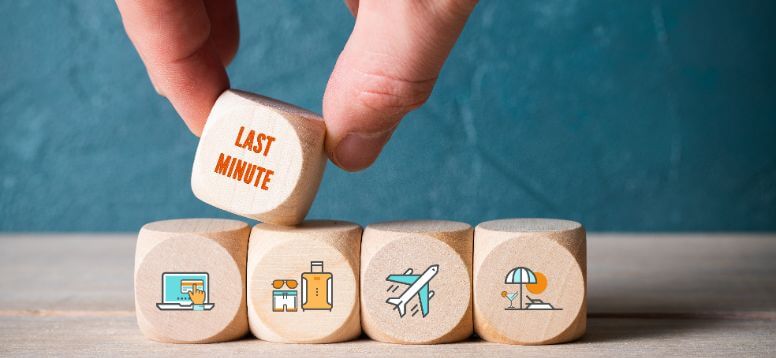 How to Get a Cheap Last-Minute Flight?
If you have a question, "How do I get cheap last-minute fares?" In your mind, before deciding to get a cheap last-minute flight, here are the appropriate tools you should know.
1- Set up a price alert
Since last-minute flight discounts are uncommon, you should be aware of them when they appear. Furthermore, you cannot keep visiting the website, hoping the price will decrease.
2- Enable email alerts
Sign up for newsletters from several airlines so that they can alert you via email of the day's deals, new itineraries with special introductory fares and low prices on last-minute flights to get cheap airline tickets.
3- Be flexible with your destination
Sites like Skyscanner can simplify the process if you don't limit yourself to a single airline. Set your departure airport while looking for flights, but instead of manually checking several places randomly, choose "Everywhere" in the "to" section. When you enter a departure date, Skyscanner will automatically compile a list of cities, ranked by flight cost, from the least costly to the most expensive.
4- Be flexible with your flight time
You might have a better chance if you don't mind getting up extra early to catch the airline or traveling during the week. When the departure date is approaching, red-eye flights are more likely to see a last-minute decrease in the ticket price.
5- Book as least "last-minute" as possible
Each day becomes more significant as the departure date approaches. This indicates that purchasing your airline ticket ten days in advance will save you money compared to doing so five days in advance, which will save you money.
The earlier you can do it, the better.
When to go for the lowest price?
Finally, choosing the date of your vacation departure is more than determining the price of your plane ticket. You must therefore be smart when choosing when to go on vacation.
Tip 1: The best month is January for all distances combined (short, medium and long-haul). November and March are also recommended to go on vacation at a lower cost. For those who can only leave in the summer, it is recommended to prefer July to August, elected as the worst month of the year.
Tip 2: If you are asking, "Which day tickets are cheapest?" we remind you that going on a weekday will save you up to 15% on the price of your plane ticket. Traveling from Tuesday to Tuesday, rather than Saturday to Saturday, allows you to save about 8% on your plane ticket outside of the school year and 12% during the school year!
Good to know: Don't forget to check the school vacation dates of the country you are going to, as the prices also depend on them.
How do you survive a long-haul flight ❓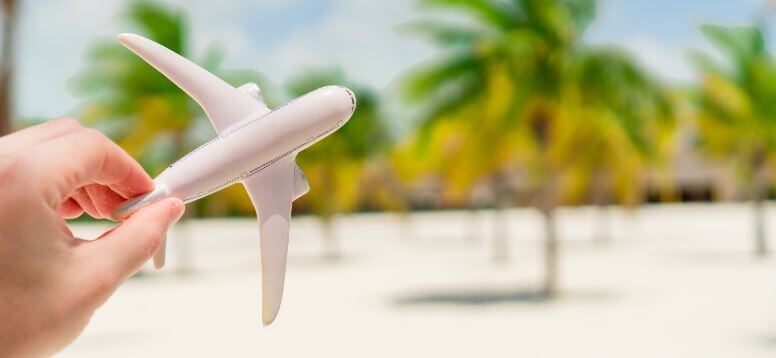 How can you get a cheap same-day flight?
The solution is essentially the same as with last-minute flights. However, a price alert won't help you much in this situation. There are likely two possibilities:
No matter where you're going, you want to go today
As long as your destination is flexible, that is the most straightforward approach to booking a same-day flight. This happens, for instance, when you're just looking for a place to vacation. To get a list of potential destinations from the least expensive to the most costly, visit Skyscanner and choose "Everywhere" as your destination.
You've got a destination in mind
It gets more complicated if you have a particular place in mind. There are fewer options for you to choose and there's no assurance that there won't be enough open seats for the airline to decrease costs.
You might be interested