The long-haul flight could be a bit challenging, even for travel lovers. This scenario might worsen, especially if you are travelling with kids or have anxiety. In this blog, we are sharing some tips for long-haul flights. 😉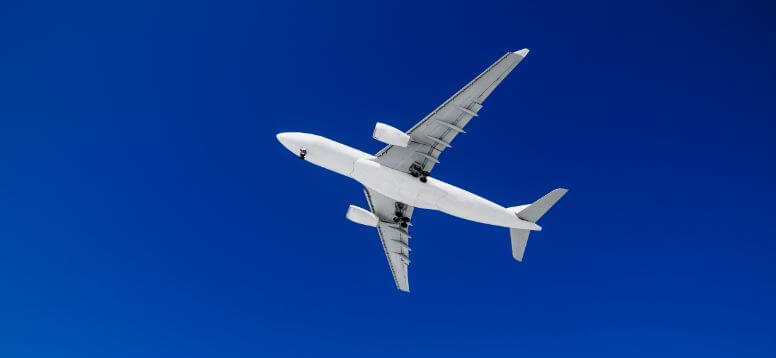 How can I survive a 21-hour flight?
Since you will be on the road for more than 24 hours, while adding your travel from/to the airport, you need to sleep well on the aeroplane!
1. Make your reservation as early as possible
If you do not want to encounter unpleasant surprises about your flight ticket or seat, it might be better to book your ticket earlier. In that case, you can have your seat for your taste, either window or aisle seat. Even with lower prices!
2. Arrive at the airport earlier to check-in
You will never know if a traffic jam is waiting for you on your way to the airport. Or perhaps, long lines in front of the check-in area at the airport. Even if you reach the airport on time, you might deal with last-minute stress due to the long line during the check-in area. This panic will not be a good start for your long journey. So, better to be there like an early bird!
READ MORE: Tips for the First-Time Flier
3. Learn the possibility of upgrading your seat
If you are lucky enough, sometimes it is possible to have a free upgrade for your seat! Thanks to the generosity of the business class, you can have larger seats and more delicious food and drink service! Would it hurt to try your luck?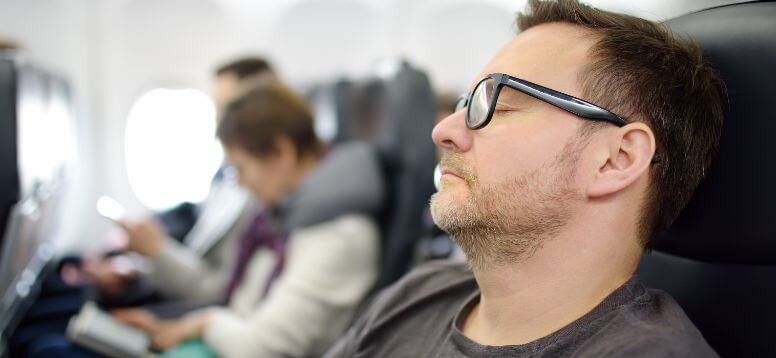 4. Have a good sleep if you can
The best option to complete your long flight is sleeping. You will not understand how short and smooth your journey was! To get sleep quickly, you may want to take sleeping pills. By doing so, you will be able to relax, shorten than a half hour.
To cover your eyes or get a little privacy, you may want to take a sleep mask with you. Thanks to these eye masks, the bright sunlight up there will not be hurting your eyes during your sleep. This last suggestion goes for especially the window seat passengers.
5. Do not forget to drink water
Do not forget to stay hydrated. Otherwise, it is highly possible to have a headache or dry/sore throat. ☹
READ MORE: Should I Add Flight Insurance When Booking My Flights?
6. Keep the volume down for your relaxation
You will never assume if you will have high-volume people or crying children in your aeroplane. However, it is possible to keep all the noises down! With noise-cancelling headphones, you can both listen to your favourite songs or mediations and kinds of music!
If you want not to be bothered while sleeping, noise-cancelling ear plugs would be such a lifesaver for you. These little angels can prevent all the noises wake you up.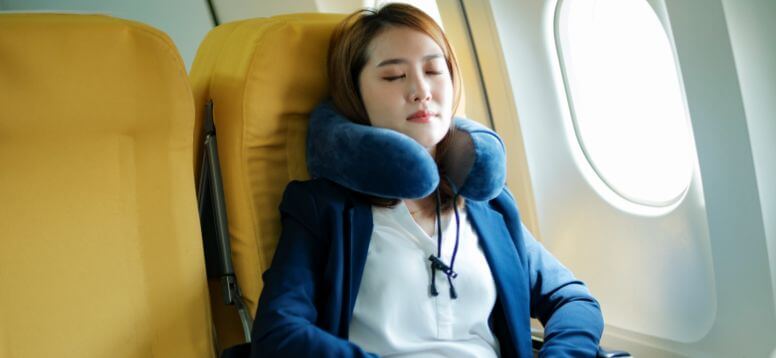 7. Bring your travel pillow
Whether you decide to sleep or not, it is essential to have a comfortable neck position. These comfy travel pillows can help keep your spine aligned, so you may not have an ache on your back. Furthermore, since your neck can have a healthier position, it might be even easier to fall asleep!
8. Prepare yourself to change time-zone
It is possible to have jet lag after that long-haul flight. So, we suggest you prepare yourself to change time-zone. The day before your journey, you can adjust your sleep pattern.
Furthermore, during your flight, you can remind yourself of the different time-zone in the country you are travelling. Doing so will make you aware of the change when you land there! 😉
9. Do not bring too much stuff in your cabin luggage
Since you will always carry your cabin luggage, it might be helpful to bring only the essentials. This way, you can find your stuff from your bag more efficiently, as it will be emptier. Furthermore, thanks to its small size, you will not need to try hard to fit your cabin bag into the cabin compartment.
10. Choose a customer-friendly airline
We cannot predict if there will be any inconvenience during the flight. Although, it might be a sort of guarantee to book an airline with problem-solving flight attendants.
READ MORE: 15 Free Things at Airports - You've Probably Never Heard
11. Enjoy your meal during the flight
As your journey may take up to 21 hours, it is impossible to miss your meal. Indeed, during long-haul flights, meals are provided by the airline. However, it is better to be prepared for untasteful moments. It would help if you were sure you were not allergic to the airline's foods and drinks.
In that case, you will need your meal. Even if you are not allergic to their provided food and drinks, there would be a time when the lights are out. Instead of waiting for the flight attendants to find you in the darkness, you can eat the food you brought.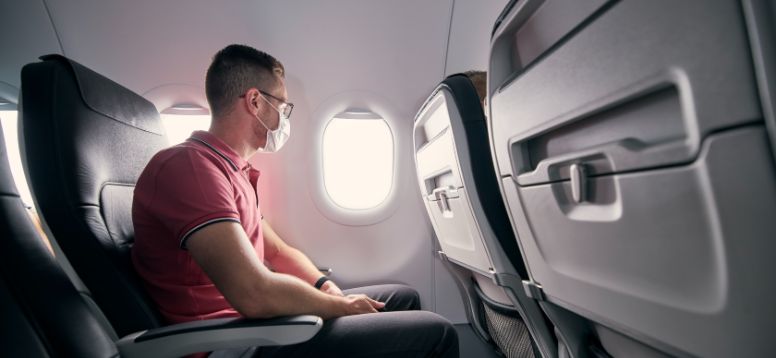 12. Wear comfortable clothes
We suggest you wear light clothes, such as sneakers, instead of heavy boots! Better to remember that you will need to be here and there at the airport. For instance, going check-in area, finding your aeroplane, then getting to the luggage-claim area, and so forth.
In these scenarios, heavy and thick clothes will not be practical at all. That is why it would be better to wear light leggings, pants, a casual t-shirt, and sneakers.
13. Prepare entertainment for yourself or your kids before your flight
It might be so dull for children to have long flights since there is no game to play or a new place to discover! In fairness, listening to a crying baby or kid for hours is exhausting. However, flight entertainment alternatives might be a perfect solution for both sides! 😊
It is possible to bring your activity book for children or travel-size games with you. Furthermore, you can book or download a film or cartoon show! In any case, you can ask for assistance from a flight attendant about possible flight entertainment offered by the airline.
We hope these tips about surviving a long flight may help you out!
You might be interested